Marek Pupák is a documentary photographer from Slovakia who explores current topics and public moods of his home country through the lens of his camera. As a personal project, he's been documenting the relationship between himself and his grandmother since as early as 2008, when he began searching for subjects to photograph. "I wanted to shoot portraits or document people around me. My grandma was one of those people", Pupák says.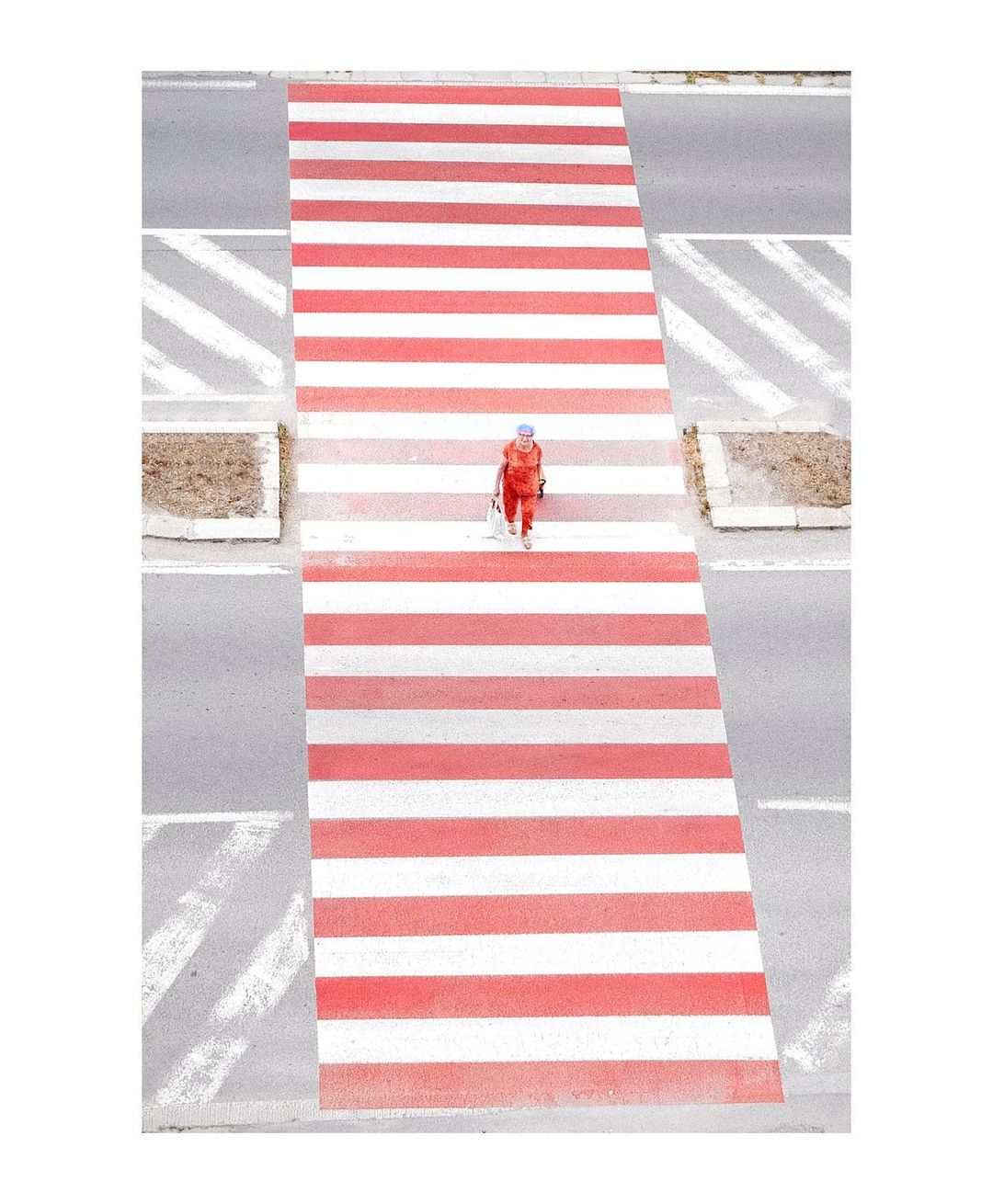 Photographing her was an effort to stop time and keep as many memories from our trips and times spent together as possible. Grandma is a very cheerful and optimistic person, hard to overlook thanks to her beautiful blue hair. She's had it ever since I can remember. As I mentioned, her optimism and kind-heartedness are her main human qualities.
The coronavirus crisis made Pupák wonder, would there be a way for him to help people through these strange times that often burden our minds. He found the answer in the uplifting mood and feelings radiated from the photographs of his grandma. This led his found the @blue.grandma Instagram profile through which he hopes to spread his grandmother's positivity while encouraging young people to keep in touch with their loved ones and build good relationships with them as –"those relationships can grow into something as beautiful as I have with my grandmother".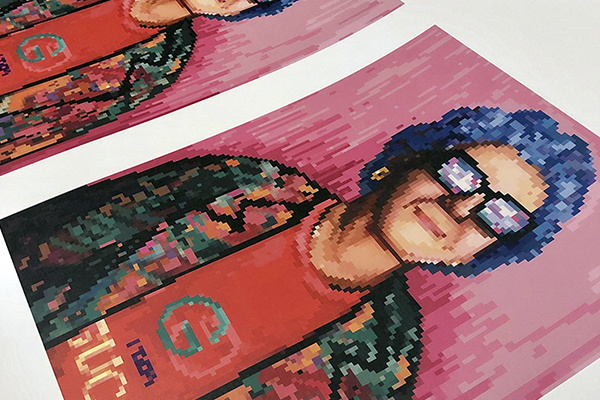 Ivana Belianska creates pixel art prints inspired by Blue Grandma, printed on Munken Pure
Today, only a year after its creation,  almost 20 thousand people follow the @blue.grandma Instagram profile, with even the Slovakian president Zuzana Čaputová being one of them. With a growing following, the project seems to resonate with people from all age groups. Helping some to deal with the loss of their grandparents, and simply brightening up the day of many during these tiring times. "The project and its success describes grandma perfectly as she has always been my inspiration thanks to her humility and modesty, but at the same time, she has a modern mindset, loves young people, and supports them".
Among the people finding inspiration in @blue.grandma is Ivana Belianska, a Slovakian illustrator and pixel artist. "I had a splendid relationship with my grandparents which now I can reminisce over and over. That's why I am thankful for the honest and joyful @bluegrandma Instagram profile", Belianska says. The illustrator has mastered the aesthetic of pixel art, which comes from the 8-bit/16-bit computer and video games. "I see an exciting connection between pixel art and Blue Grandma. But it's not just about the visual resemblance. I combined Blue Grandma's heartwarming approach, her unique style, and added some 80s sprinkles on top".
I was looking for a matte finish and subtle structure. I am obsessed with Munken papers for their mild vibe, and for this project, it was my first choice. We went with Muken Pure paper. It has a slight buttery tint, that creates an amazing 80s look.
Using one of Pupák's photographs as a reference, Belianska prepared a pixel grid and filled all the little squares in it. And after playing with colors and print settings to reach that desired nostalgic party vibe, she picked one of her favorite papers to print it on – Munken Pure 300 gsm, a paper exclusively available at Europapier Group. The posters are printed with HP Indigo 12000 technology, which replicates rich colors perfectly at a high printing speed.
Follow the @blue.grandma Instagram profile for delightfully positive content, and Ivana Belianska for more pixel art inspiration.