Warsaw, Poland-based Marlena Stawarz is a multidisciplinary artist who creates beautiful paper illustrations and spatial paper objects by combining craftmanship and technology. Structure, space and detail are the hallmarks of Stawarz' style in which she combines different fascets of knowledge and sources of inspiration, such as the creative's degree in graphic design, as well as her background in architecture, fashion design and new technologies. Having worked for clients such as Vogue Italy, Universal Music and Sony Music, her works have graced the covers of music albums, books, and numerous editorial and digital publications.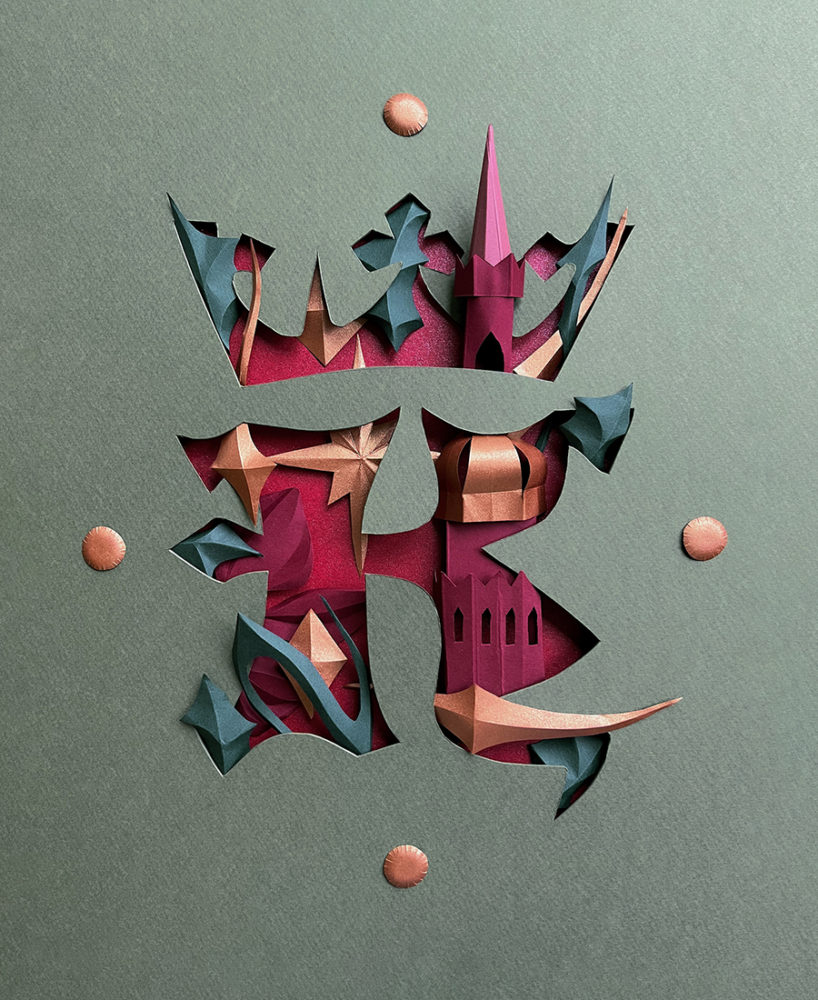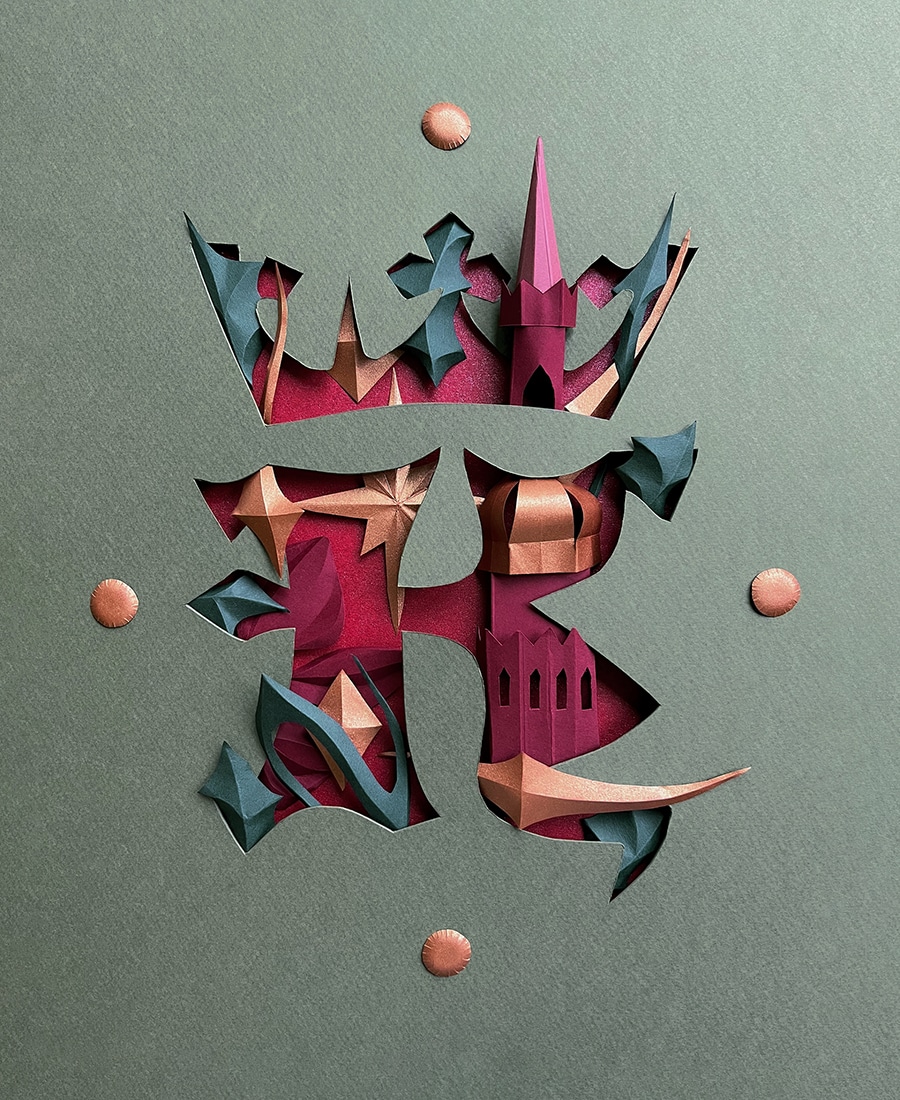 Working on both commercial and personal projects, Stawarz draws inspiration from architecture and nature. She appreciates both natural and man-made forms that should ideally complement each other. Architecture and plant motifs are often intertwined in Stawarz's work. She builds her pieces with both space and colour, while the variety of paper textures is important to her – combining art and science. Beneath the artistic layer, her work is thoughtful and often uses prototypes and geometric constructions. And while all the pieces are handmade and three-dimensional, Stawarz also creates posters, editorial illustrations and branding concept utilizing the original work's in 2D.
Handmade KRAKÓW paper illustration includes various characteristic elements of the city's stunning architecture, botanical life, and rich history and spirit
The entirely hand-created KRAKÓW paper illustration was made with precise cutting and shaping techniques. At the center of the piece is the letter "K", which is one of the symbols of the city of Kraków in Poland. The piece contains both plant motifs taken from Stanisław Wyspiański's stained glass windows and characteristic elements of Krakow's architecture. The colors and motifs used in the illustration are inspired by Krakow's rich history, while its goal is to capture the royal, dignified, and elegant character of this magnificent city.
The composition of the illustration is built around the distinctive Kraków monogram, which can be found, among other places, on the doors of the cathedral at Wawel. Although the composition itself is simple, the wealth of details handcrafted from paper creates an impression of spaciousness and three-dimensionality.
Stawarz's work is characterized by the geometric use of plant motifs and a love of detail, which can be seen in every element of the illustration. Most elements are created without a sketch and are cut directly from paper, with folds made using an appropriate tool. Thanks to the use of layering and sharp paper folds, the illustration takes on a three-dimensional character and depth. The final effect is a photograph of the spatial work, and the key is in the lighting, which emphasizes the texture of the paper, cutting lines, and enhances the depth of the composition.
Make sure to follow the artist on Instagram for more inspiration in the future, and check out her webshop for a change to own a piece of your own.