Carrying on the tradition of Polish poster design, graphic designer and illustrator Marta Przeciszewska creates thoughtfully designed posters with a playful touch and crisp execution. The legacy of Polish poster design, or better known as the Polish School of Posters, is far and well-known, originating in the 1950s and still admired and studied to this day.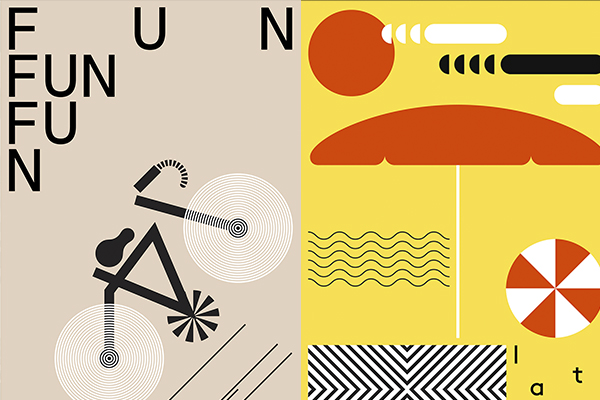 Following in the footsteps of many Polish designers prior…
The original discipline of Polish Poster Design combined the aesthetics of painting with the crispness and simplicity of a poster. It developed characteristics such as painterly gesture, linear quality, and vibrant colors, as well as a sense of individual personality, humor, and fantasy. In this way, the Polish poster made a distinction between designer and artist. 
Przeciszewska follows in the footsteps of many Polish designers prior, giving her own take on the medium while remembering and honoring the original idea and point of view. From strong, bold colors to static layouts and imaginative use of typography – Przeciszewska's tongue-in-cheek attitude and contemporary topics feel fresh and fun.
In addition to the recognizable aesthetic markers of the Polish poster design, it traditionally reveals something of the artist's emotional involvement with the subject matter. A Polish poster rarely exists as an objective presentation, but rather the designer's interpretation and commentary on the subject and on society.
Make sure to follow Marta Przeciszewska on Instagram!