Two London-based creatives, Mariana Gella, a multi-disciplinary architect, artist, and designer, and Camille Benoit, an art director and graphic designer, took upon themselves a project in the mids of the coronavirus lockdown last year. The two artists who share a home found inspiration in the Italian journalist and writer Italo Calvino's book Invisible Cities.
"In Invisible Cities, the reader explores imagination through the descriptions of Marco Polo's travels. The cities described are fictitious and can be read as meditations on culture, time, memory, death, or the general nature of the human experience", the designers write. The words of Calvino inspired Gella and Benoit to design and build four detailed architectural paper models of imaginary cities – Saori, Azra, Calista, and Ika – with the tool and materials that they had at home.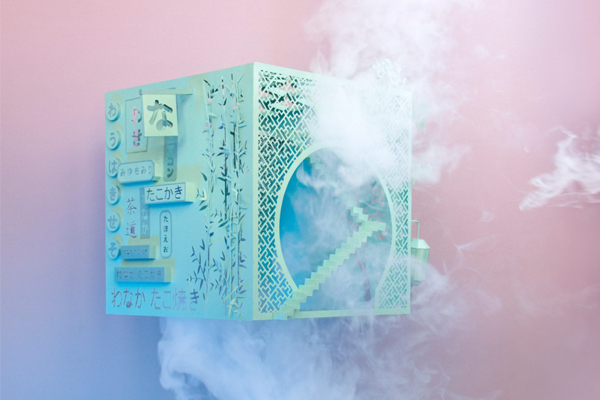 Our take on this has been to explore the concept of space by meditating on concepts such as opulence, lightness, the negative space, and fragility among others. The result has been these four fictional cities that look both fragile and powerful at the same time, and that allows the viewer to travel to imaginary environments. – Gella and Benoit say.
Utilizing both manual and digital means, Gella and Benoit build detailed paper models of four cities full of whimsy, wonder and magic
The four paper models, each representing a different Invisible City, were first sketched out on paper before being modeled into their final form with the help of 3D software used by architects. The multi-stage process helped the designers to understand every detail, from how light would affect the final models, to how the construction should be done.
Turning their home into a workshop, Gella and Benoit cut the pieces and patterns both manually and with a plotter, before assembling the paper models into their final shape. Some metal wires were required to be used for stability, and the smaller the design was, the more patience was required, the process to the two designers two months from start to finish. With such stunning results, especially the beautiful photography done of the models that showcase their unique details and numerous elements, the project feels like a perfect example of time best used.