Moscow based Made Studio (previously) is a talented team of young professionals, working in the world of corporate branding, website development, and packaging design. Creating memorable branding concepts, while staying on top of current trends and styles, Made is known of their skill to explore beyond the mainstream. With a holistic approach to each project, they maintain full control of the entire process from sketches to implementation. A prime example of their experience is their latest branding concept of a major player in the global network of top-tier management consultants and blue-chip industry experts, Moscow Consulting Group.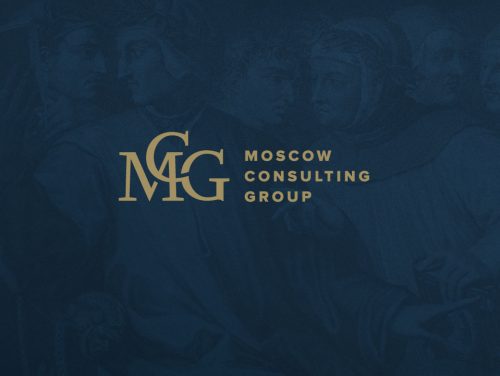 Made Studio was commissioned to create a competitive advanced solution for the MCG's visual identity, including a logo, corporate style, and website. And with the help of these products, MCG has become one of the leaders in management consulting. The identity Made created communicates MCG's key advantages, such as high quality of services, best practices of client service, engagement and development of the best talent, as well as a flexible business model.
Royal colors and woodcut illustrations
A classic deep, royal blue color is the heart of the identity, communicating quality, tradition, trustworthiness and high level on competence. Combined with a golden brown and an elegant serif font, a certain idea of luxury and comfort is created. What makes the concept stand out is the clever use of historic wood-cut style illustrations, something very unique in modern branding concepts, especially in the management consulting field. The website sticks to the general brand style and describes the company's approach to work, people, solutions and projects.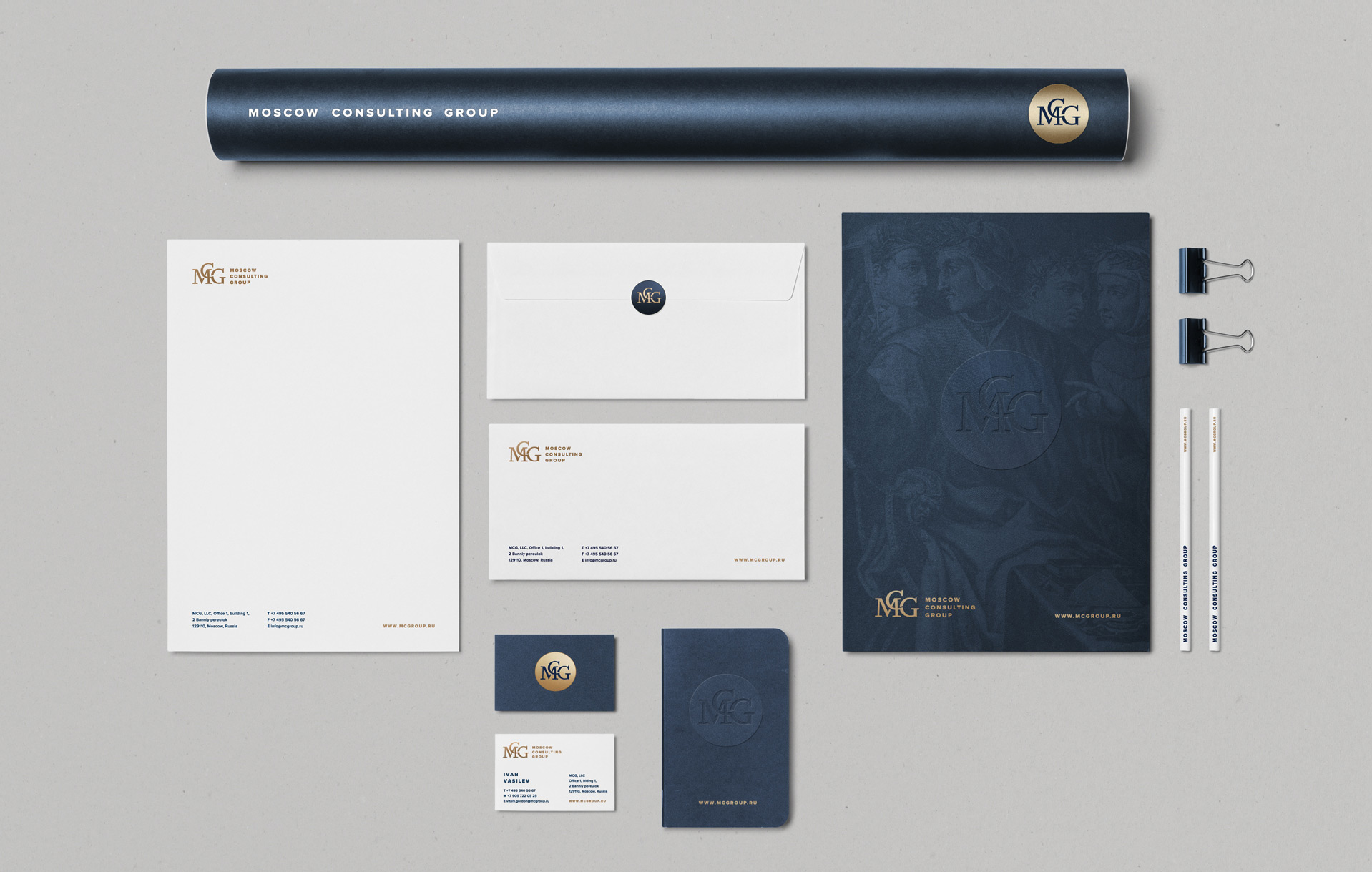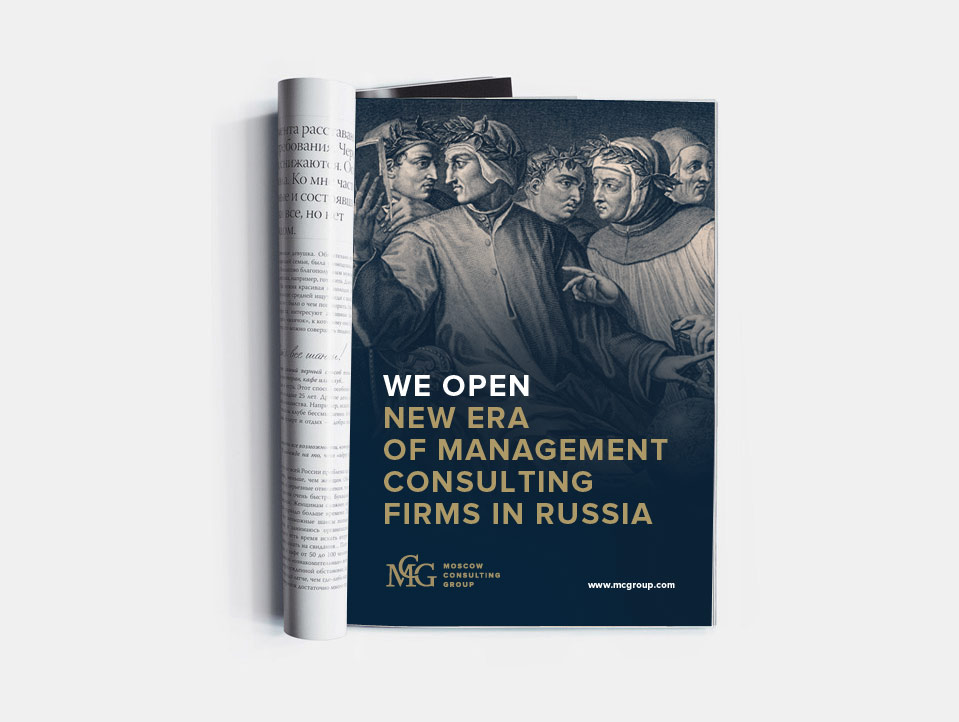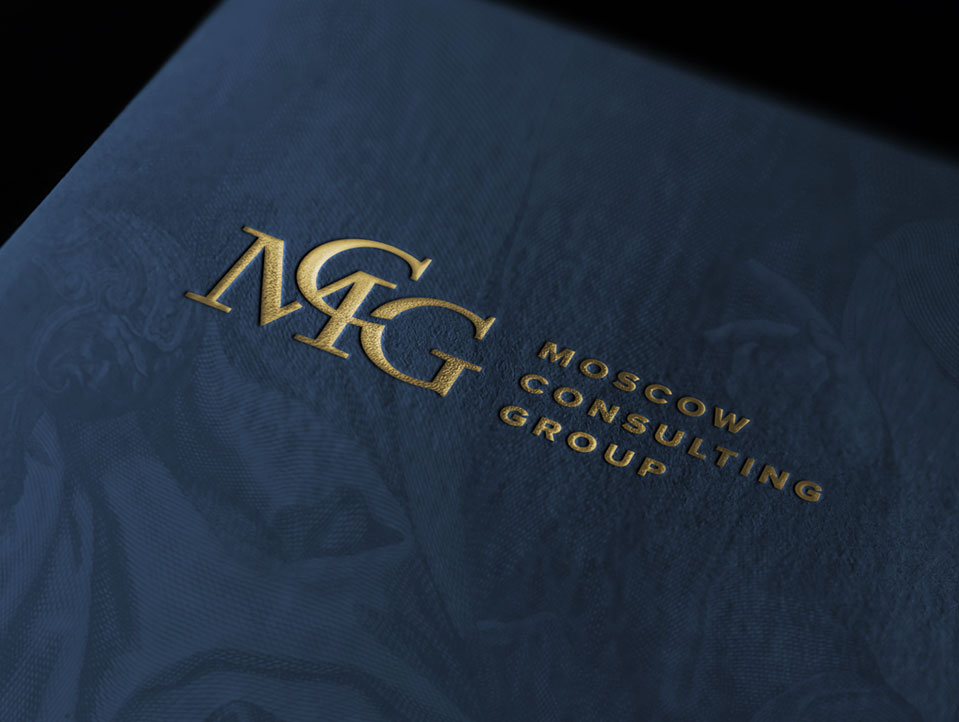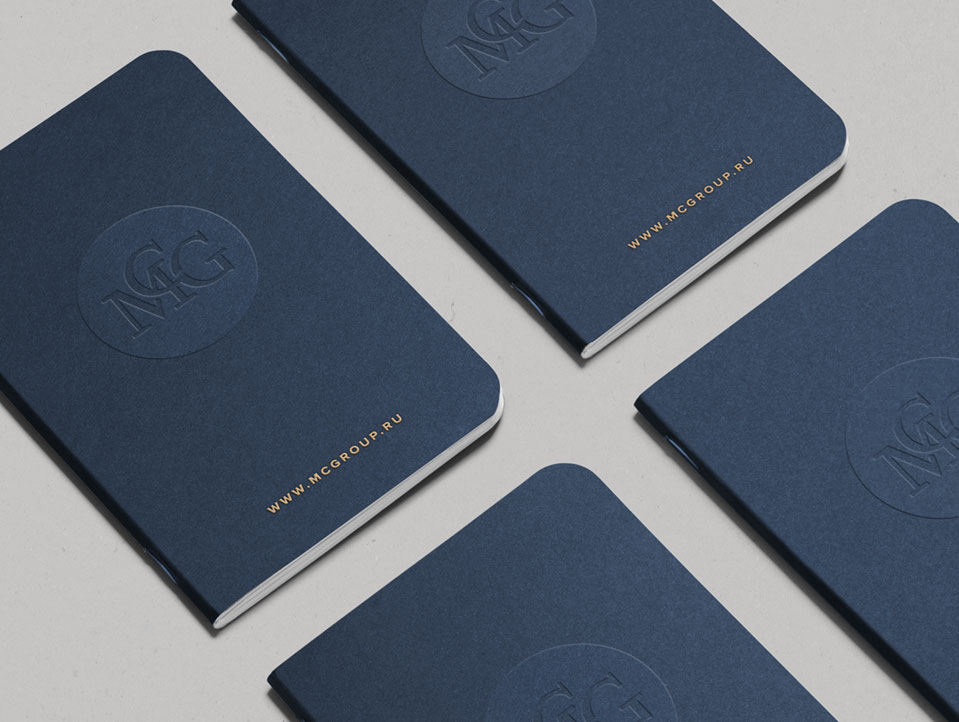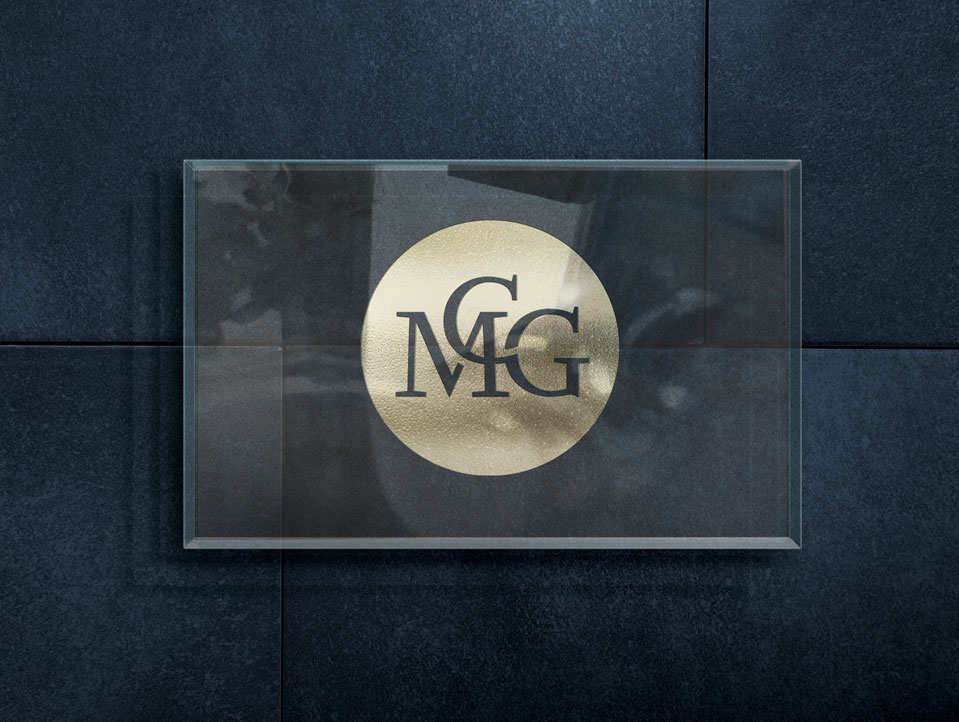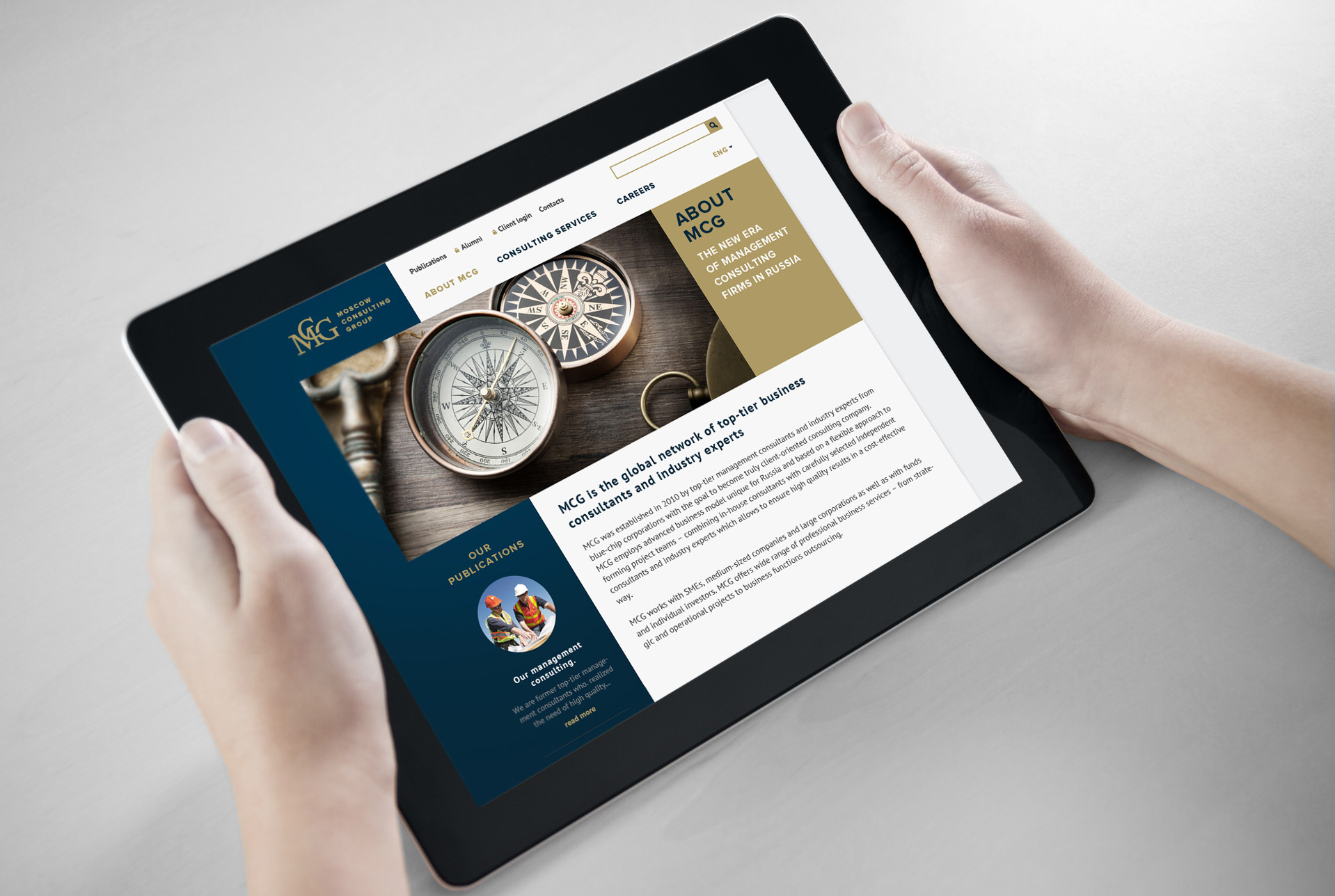 Images © Made-studio