Natalia Manczak was born in Poznań, Poland, received her Honors Degree in Art Photography from the University West of Scotland, and now resides and works in Glasgow, Scotland. Manczak specializes in handcrafted eco-friendly paper designs and is most well known for her stunning botanical sculpture art pieces, as well as unique chandelier Pajaki works. And while her floral-inspired paper sculptures have a touch of delicacy and fragility about them, her more structured pieces that follow the traditional technique of making Polish straw chandeliers create a welcome contrast between the two.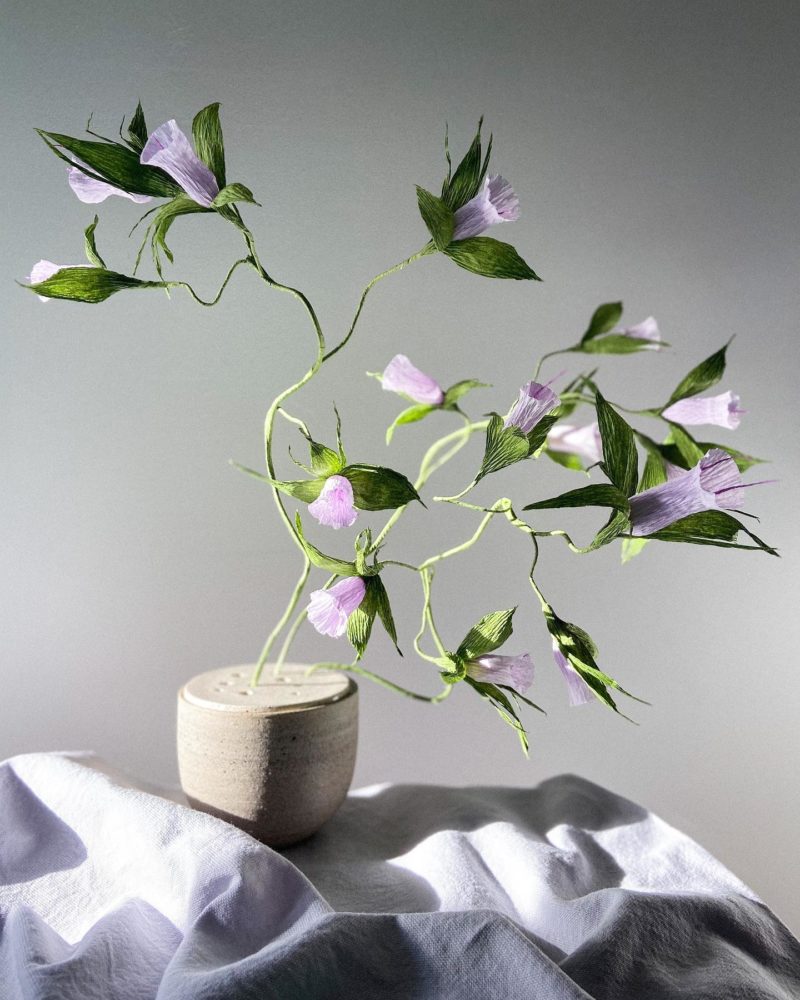 Paper is one of Natalia Manczak's favorite materials due to its versatile properties and endless creative possibilities
In both, the floral designs and the Pajaki works, Manczak utilized traditional Polish crafting techniques with a modern twist. Inspired by nature, everyday life, and her perception of the World, the designs are compelling and capable of changing the mood of any interior. Adding color, textures, and dimensions to the space they are presented, the hand-crafted decorations spread happiness and magic to any interior they are presented in.
Manczak's decorations are always made with great attention to detail. At every stage of the process, she makes sure that the materials she uses are eco-friendly, sustainable, or fully recyclable. Paper is one of her favorite materials due to its versatile properties and endless creative possibilities. 
Manczak works for both commercial and private clients, creating window display designs, interior decorations, props, set design, event styling solutions, and more. Always experimenting with new techniques, color combinations, and arrangement styles, the creative always aims to emphasize the uniqueness of the moment and provide an individual feel for the specific window, place, or event in question. You can see more of the beautiful paper creations by following Manczak on Instagram.