Krakow based balsamstudio created new branding and visual identity for a Swedish stock exchange company Axichem who develop and deliver nature-identical chemical compounds for industry needs. The concept is a perfect example of how a precisely planned, and meticulously implemented redesign can noticeably increase a company's perceived value. The design is not just an asset to the client company Axichem, but an incredible tour de force for the balsamstudio.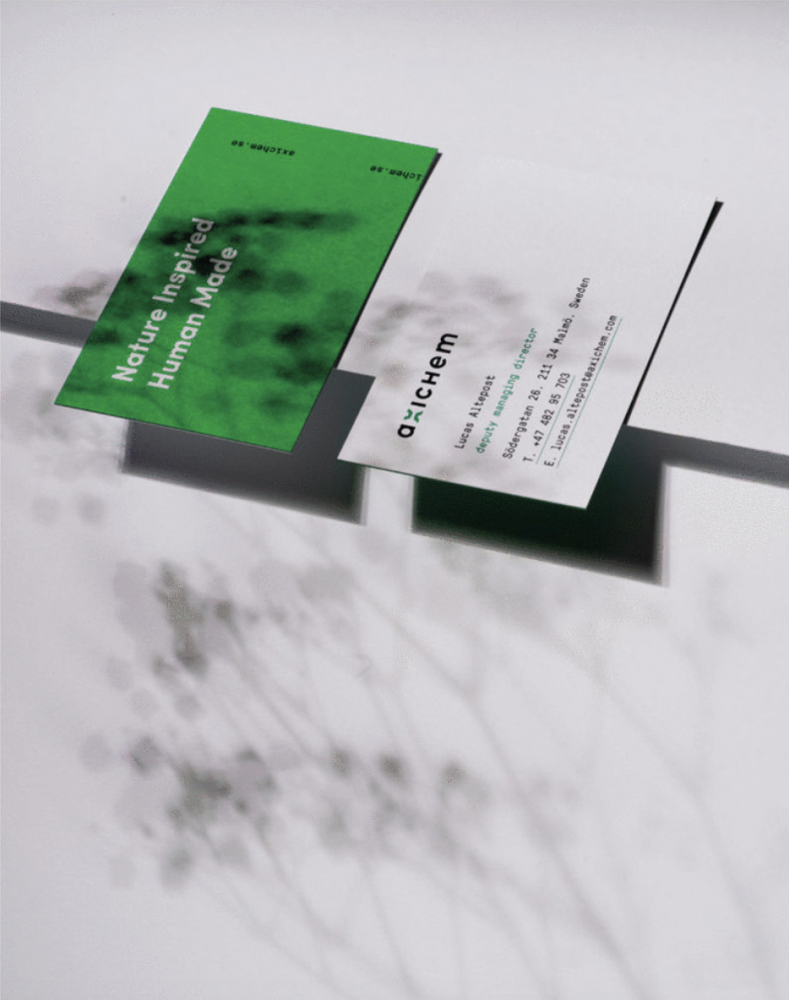 We started with the workshop with the client during which we revised and defined brand DNA and created the brand strategy. We conceived a new tagline "Nature inspired. Human-made" which summarizes the most important messages of the brand. – balsamstudio tells.
Design that creates value
Axichem's previous visual identity had become outdated and did not reflect the cutting edge character of Axichem. So balsamstudio was commissioned to give the company a new visual identity, that would express the brand's future-oriented approach and resonate with the target audience. An important value which wanted to be emphasized in the design was the fact that Axichem acts responsibly towards nature – hence the overwhelmingly green color palette.