NOVUK is an incredible collection of tridimensional paper structures hand-crafted by Jose Santamarina, a Spanish pioneer in the field of graphic design. These 18 x18cm sculptures, made entirely of paper, in various structures and dimensions are striking in their simplicity. The classic shapes of a square or a rectangle are twisted and turned into new geometric patterns and projections.
Santamarina uses strong colors in his art pieces, awakening emotion in the spectator. The use, or manipulation of light with transparencies and chromatics create a surprising visual effect. The artworks are simple yet powerful in their volume, not size, which makes them strong. The interesting play with color, light, volume, and shape, using paper as the only material, captured our eye.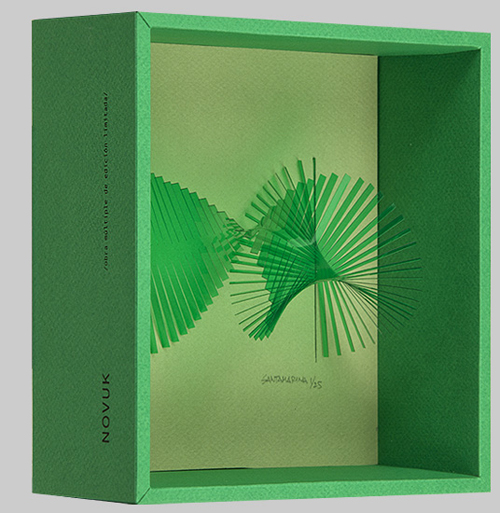 The artworks come in two variations, as a box and a pop-up.
NOVUK is an open collection, which means it grows regularly with new art pieces forming an ever-expanding group of limited edition artworks. Each piece is unique and handcrafted by Jose Santamarina. They are sold through the NOVUK website and delivered worldwide. The art pieces range from 180 to 250 euro, each signed by the artist.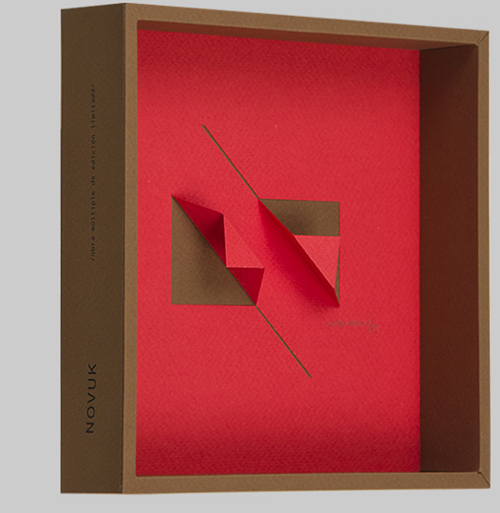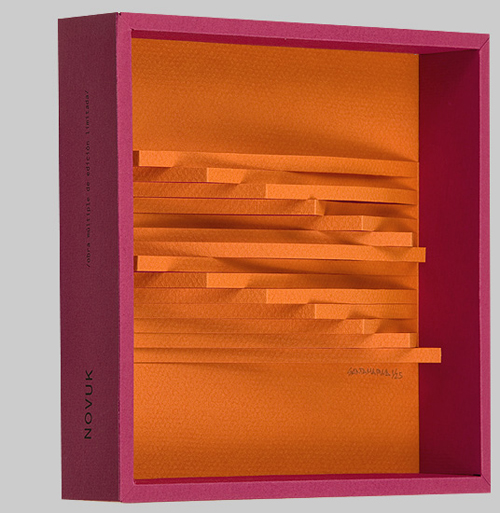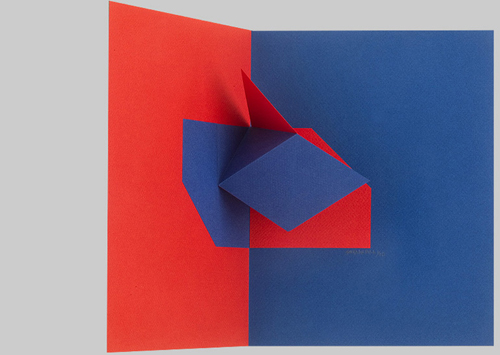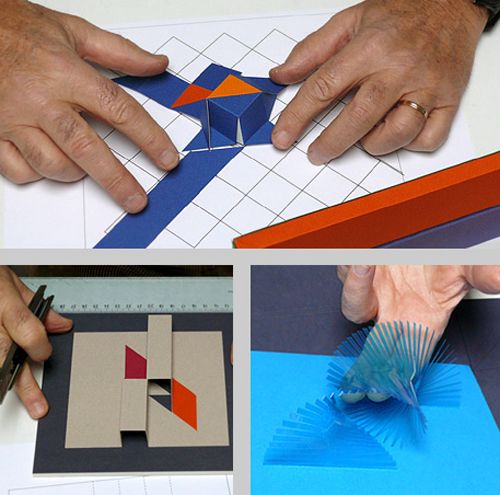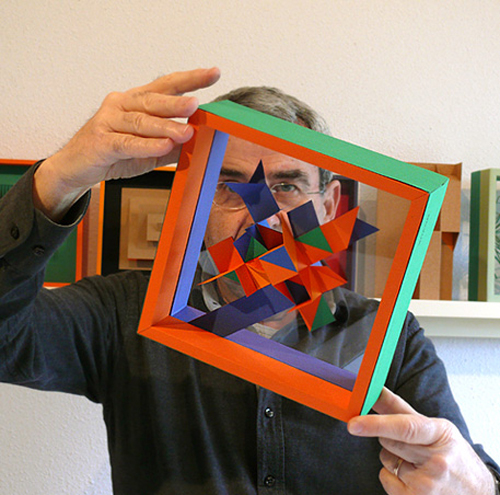 If you are interested to see more of NOVUK artworks and possibly want to order one, visit the NOVUK website.
Photo courtesy NOVUK