St+art India Foundation launched it's very own urban art festival in 2014 and has since brought color and wonder to four major cities across India with the aim to challenge the locals view of public spaces. The latest project is in full swing at the moment and is taking place in south Mumbai's 142-year-old Sassoon Docks, the home of the cities oldest and liveliest fish markets. St+art invited both local and international artists to take part in the festival, with one of them being Vienna based artist Olivier Hölzl, better known as Livil.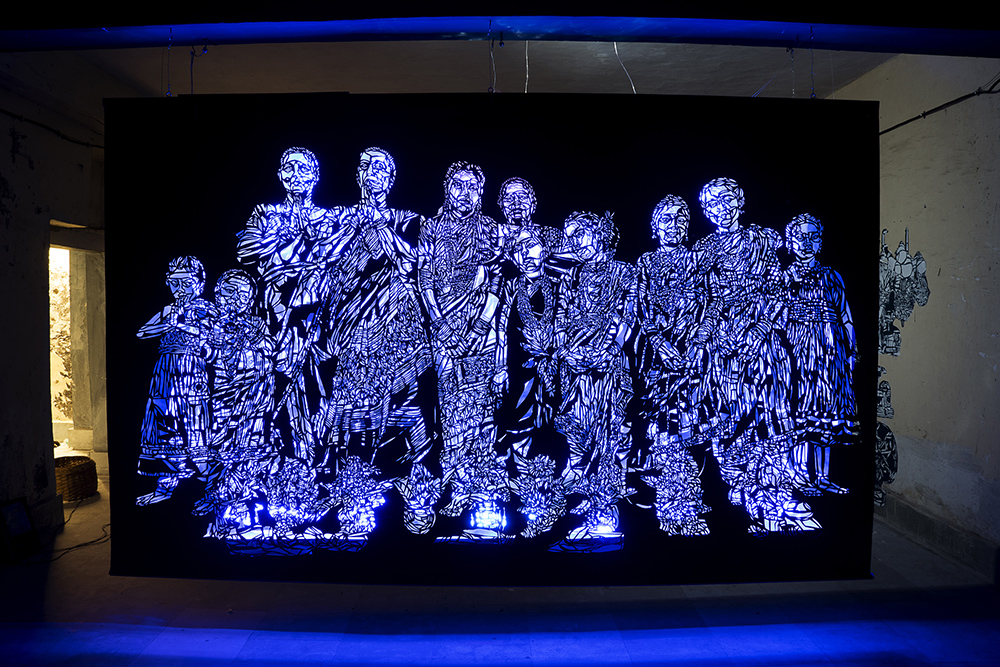 Known for his massive paper cut work, Hölzl traveled to Mumbai in early November to build and construct several art pieces inspired by the technique familiar to him while adapting it to the unique setting and humid weather of India. As normal paper wouldn't be able to withstand the elements, Hölzl decided to use pretex®, an extra robust double-coated quality paper with an increased synthetic fiber content, which enabled him to create stunning installations true to his particular style.
By using a water and UV-resistant paper pretex®, that stands to be cut, punched, grooved, drilled, glued, folded, embossed, varnished and perforated due to its high strength, Hölzl says him choice for paper was right, as "Even a rush of water from a gutter has done nothing to the installation".
All together Hölzl created five separate pieces, four in which he used the material as a cut-out style stencil and one in which he glued the material to the wall creating a massive paper mural. The themes and topics for his work came from the Indian culture; the Koli Women during their prayers offering to the sea god, Maharaja riding an elephant with his staff, a Chakra, an imaginary Bollywood movie poster, hand transporter and a hodgepodge of objects that the colonial power of England left to the Indians. Phones, fans watches, golf, cricket, cameras, etc – similar to a flea market. Because flea markets are often the mirror of the history of a place. Using every color in the book, in a true Indian spirit, Hölzl's work is sure to catch the locals attention. But for us, it's the impressive and bold decision to use paper in such challenging environment that makes us fall in love with his work.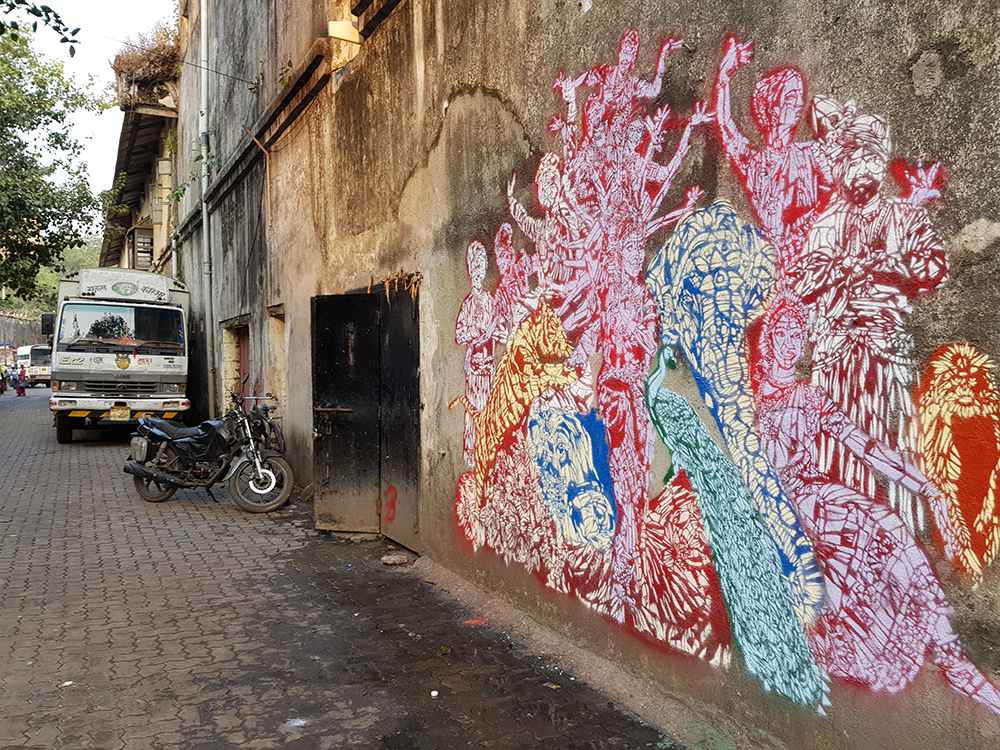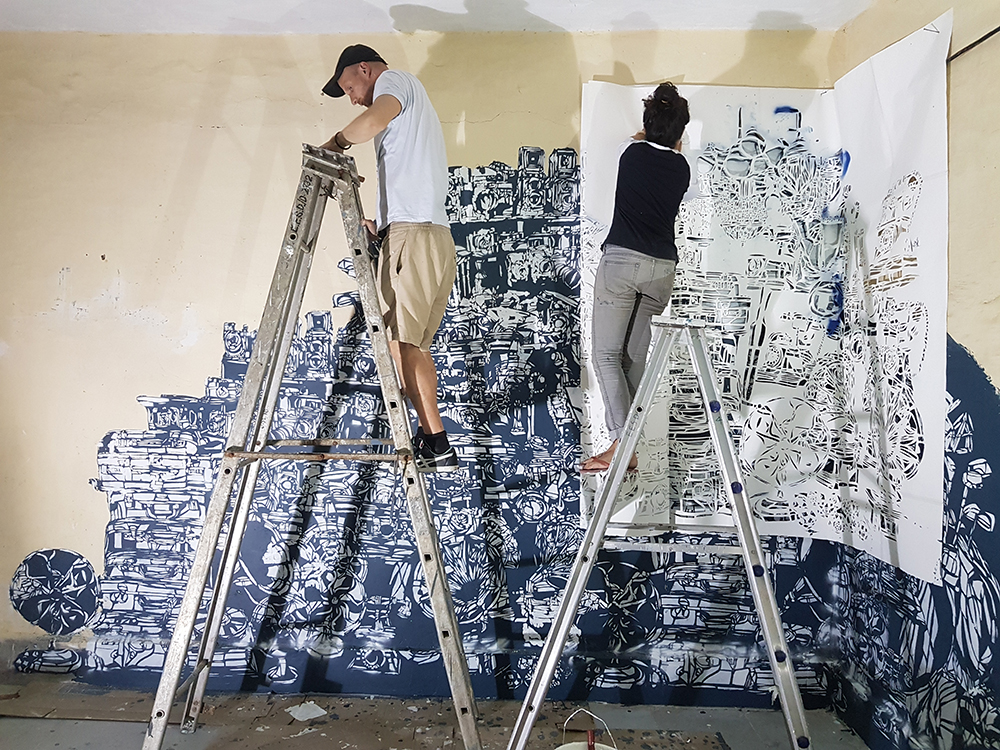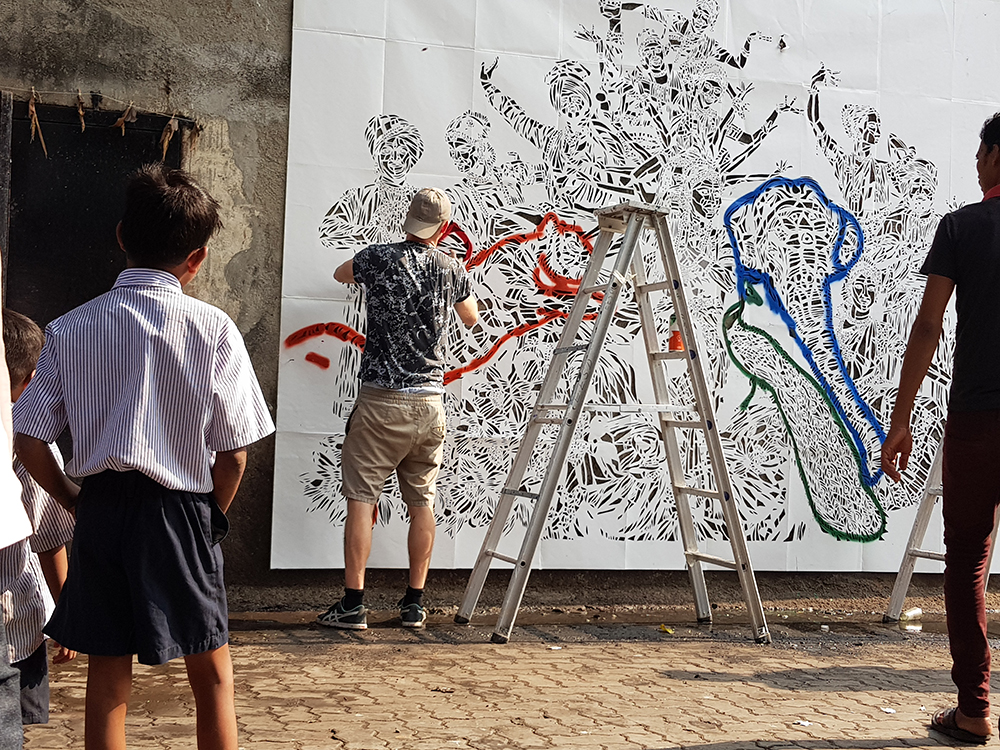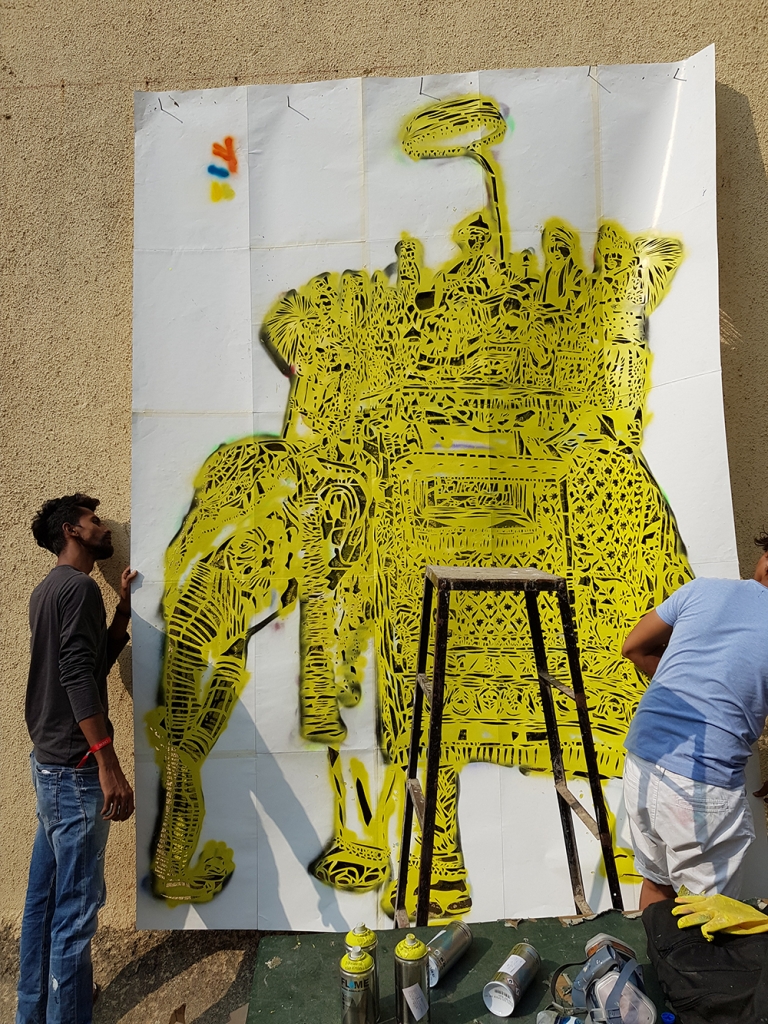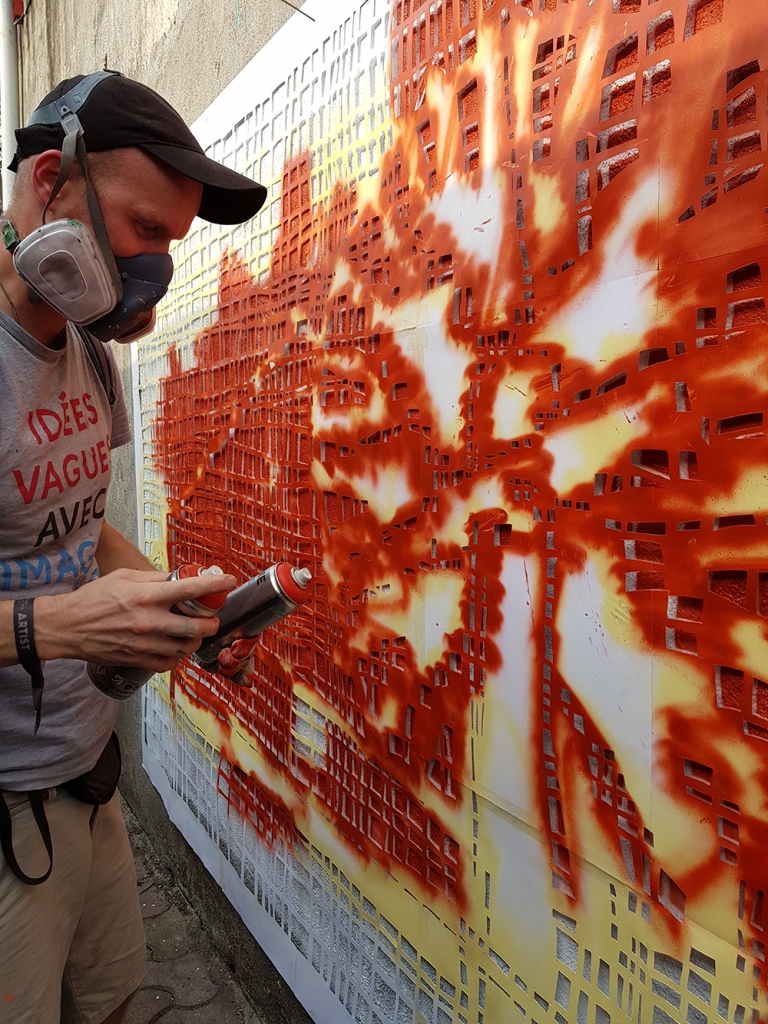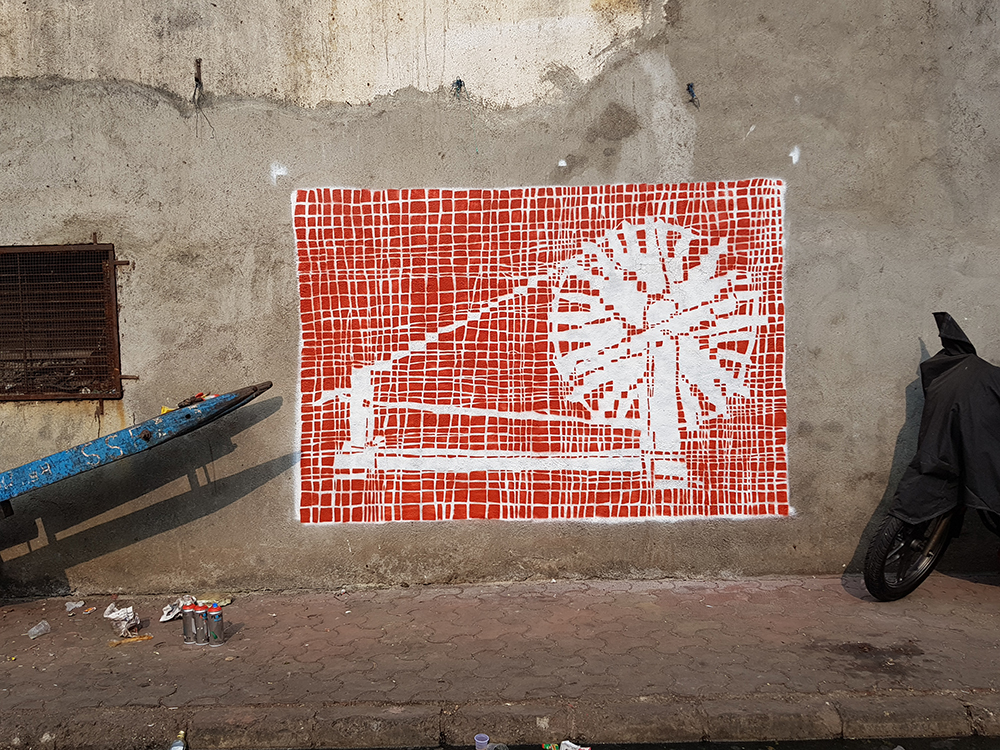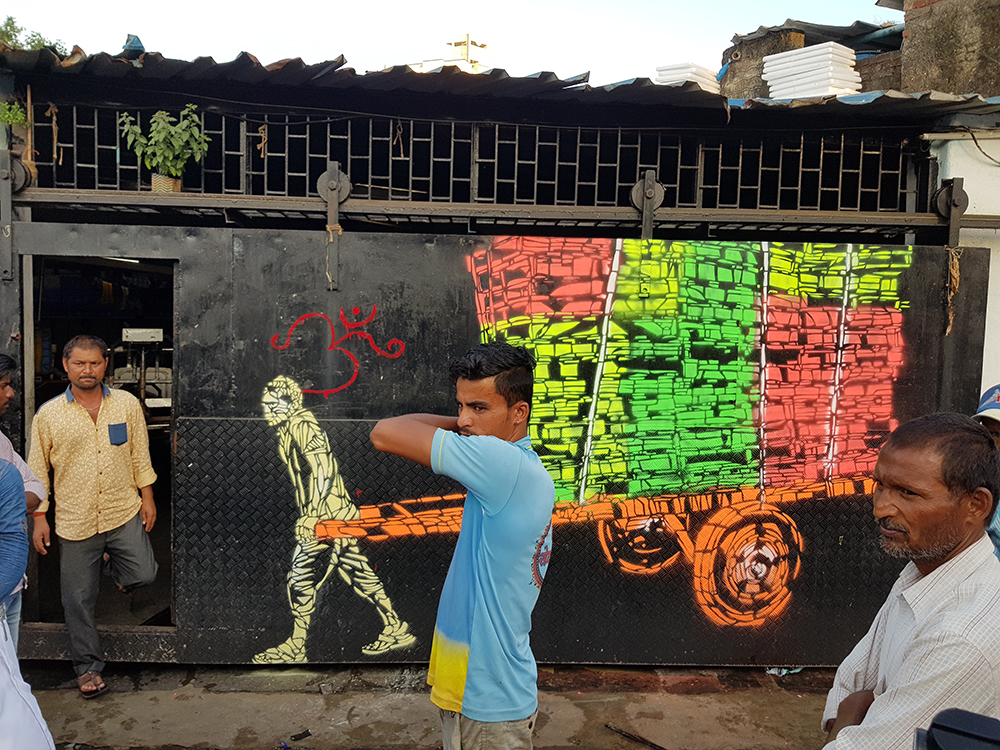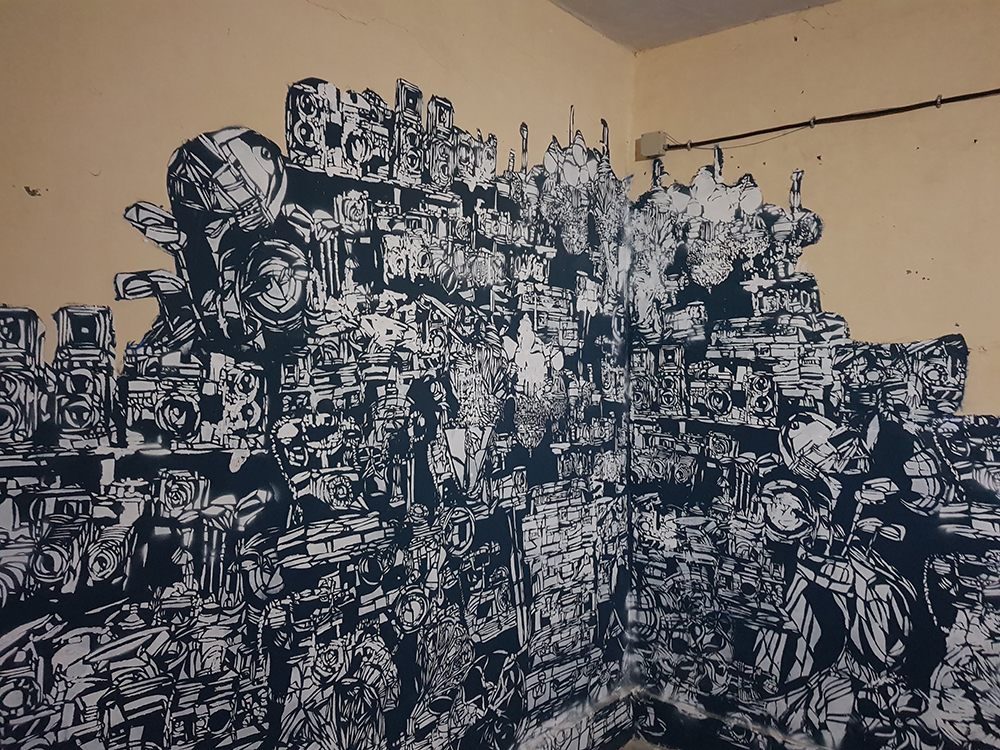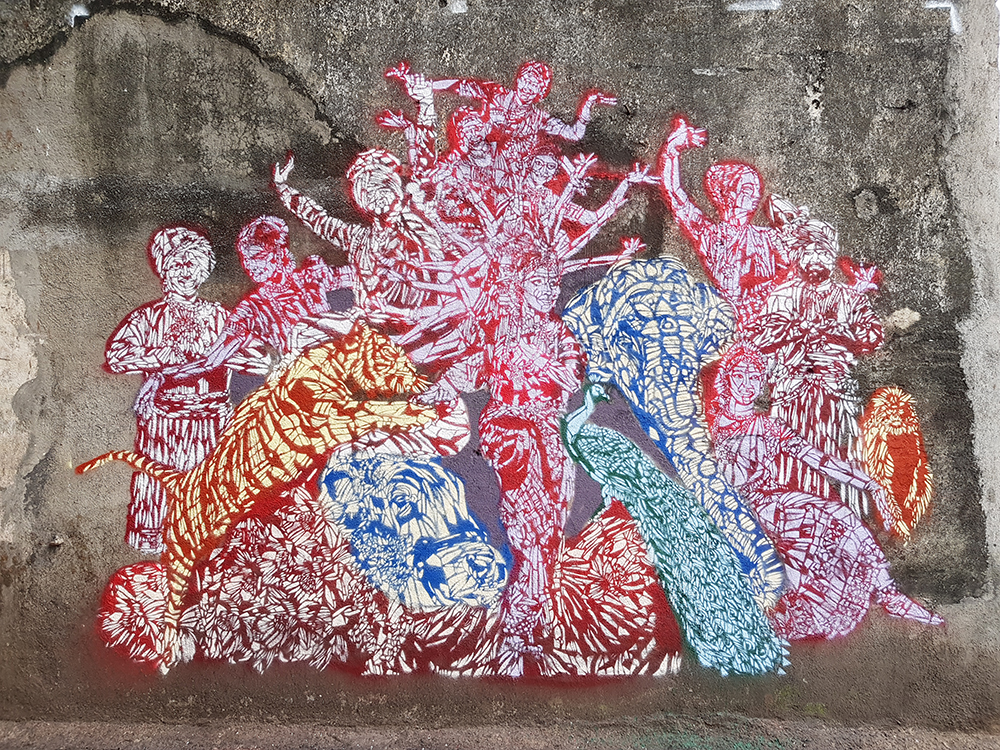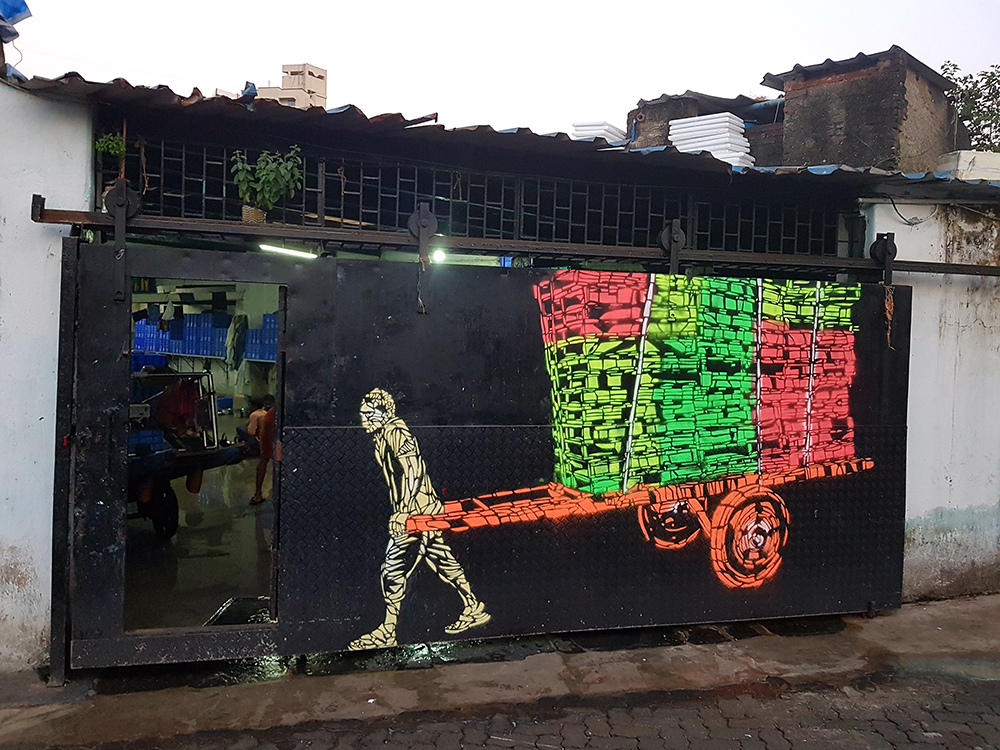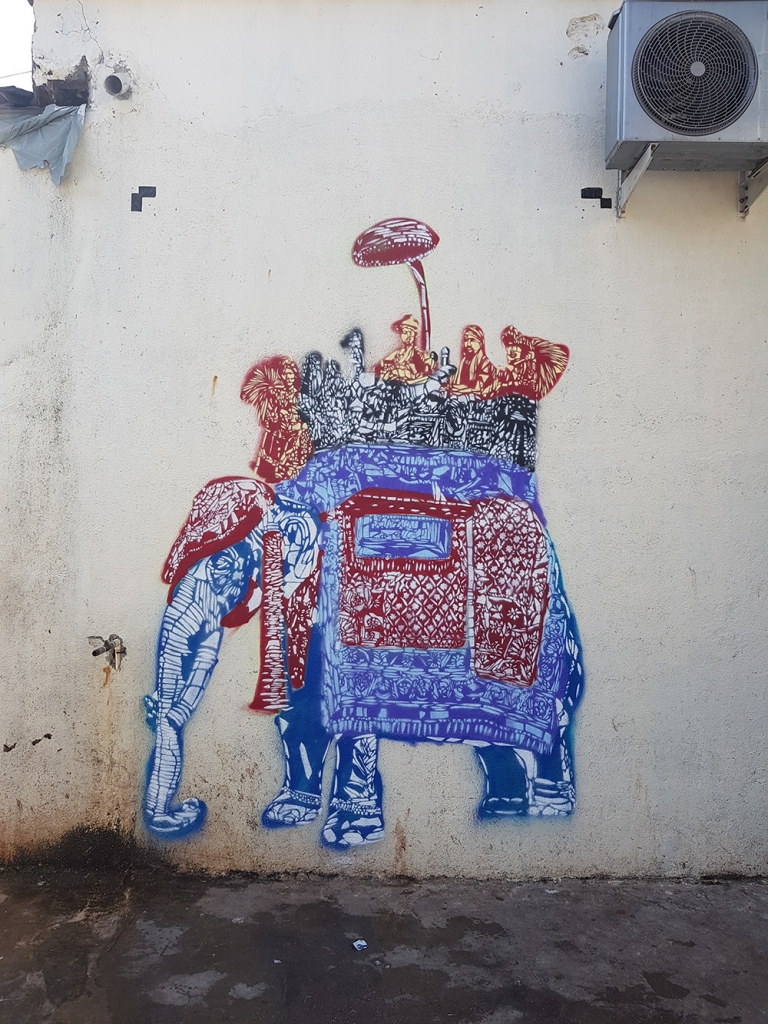 Images © Olivier Hölzl