Matjaz Cuk is a London based multidisciplinary Slovenian designer, focusing on user-oriented visual communication that is clear, useful, effective and overall exceptional. Passion for sustainable design, green thinking, and paper reservation drove him into creating a surprisingly thoughtful and eye-opening visual identity for himself.
Matjaz Cuk has worked in various fields of graphic design in the last 10 years, from printed communication to designing corporate identities for different clients and industries, mainly in culture and social activism. He has received several awards for his work and is accredited in writing and designing sustainable design, advocating rethinking the footprint that our work leaves in the environment and society. 
The project started from the realization that a small design studio, himself, needs many different office materials for its communication. And in order to cut down on costs, resources, and waste,  Cuk rethought the whole design of stationery. Not an easy task to begin with, but with a simple result. Plans of 9 different items were printed on a single sheet of paperboard using only two printing inks. The required item can be cut out on demand (for example, from one sheet of paper you can get 2 small folders or one large folder or several CD packages etc.). Variable information such as his logo and address are printed on removable stickers, which can then be transferred onto any of the materials cut out. Printing waste is therefore minimal as materials can be used in various ways, reused and recycled at the end of their lifecycle.
See how such a simple idea is carried through in this complex and visually appealing visual identity, printed on paper from Gmund with excellent environmental credentials.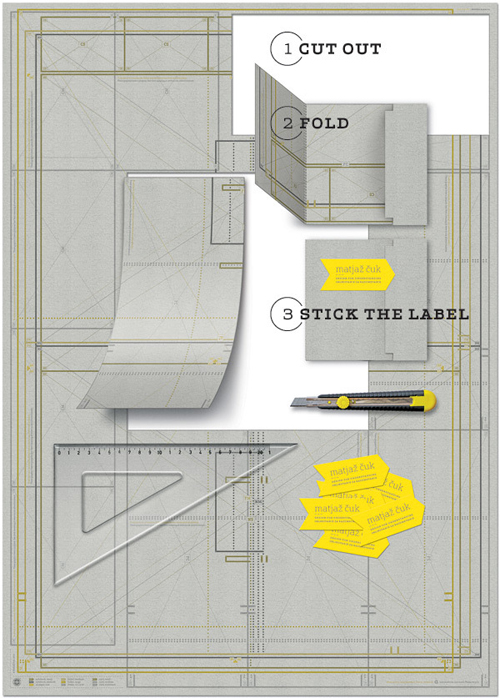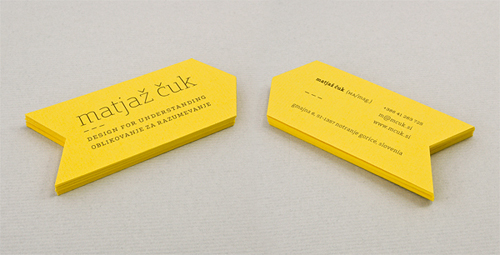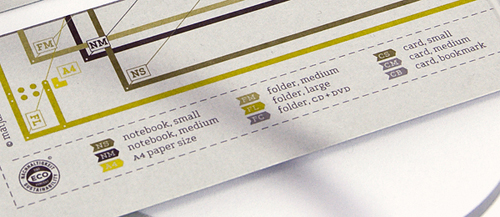 Cutting / To cut out the required stationery item you need to follow the symbols (NS = small notebook, FS = cd folder). Designers note: it is much easier than it looks.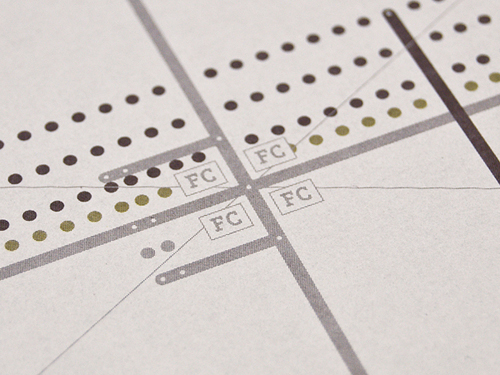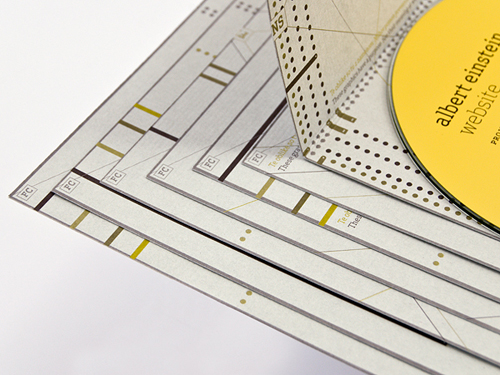 Several CD folders can be cut out of one sheet of paperboard.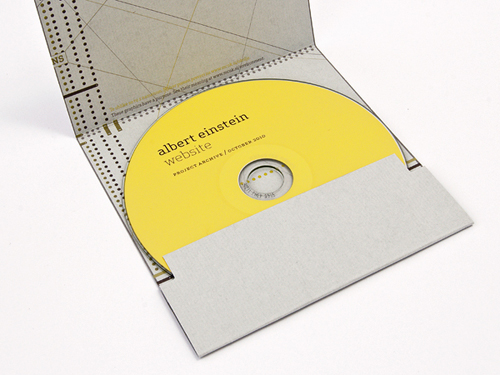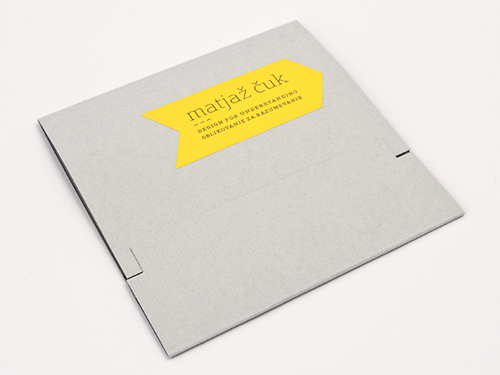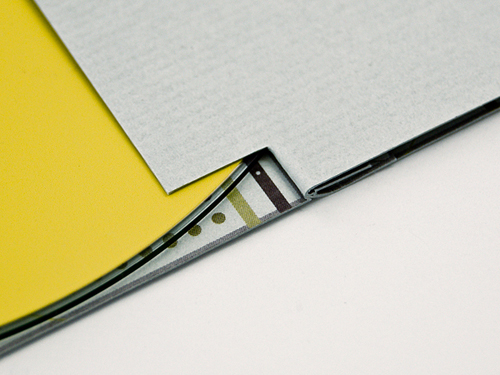 Folding / No glue is needed for assembly.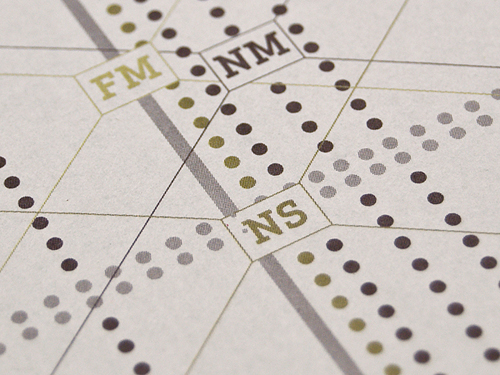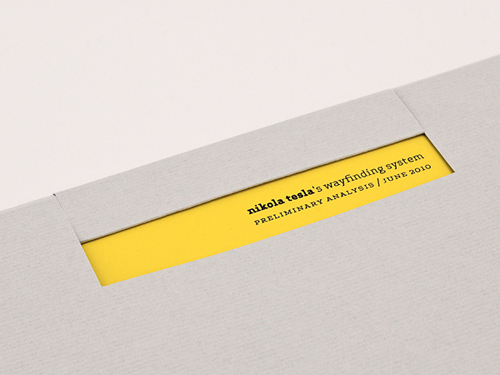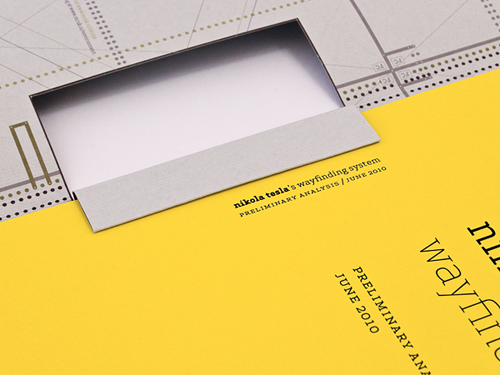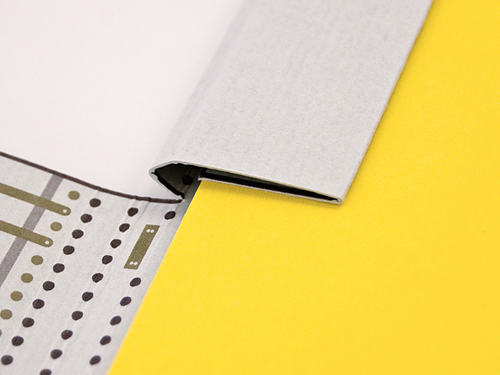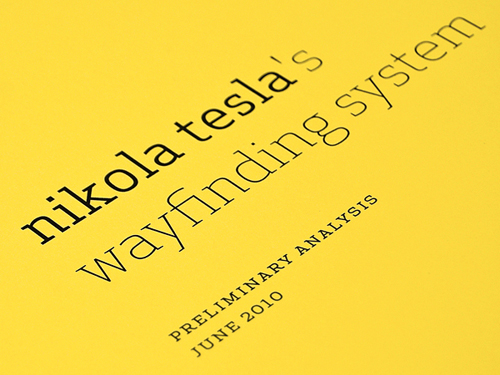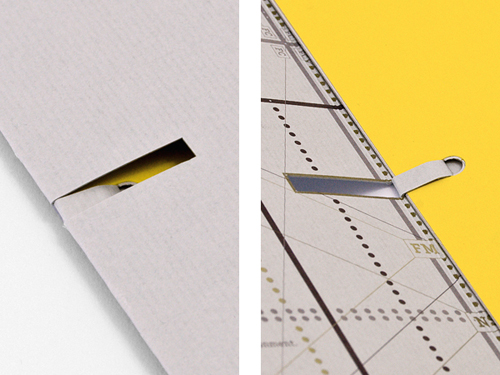 Binding / Folders are designed so that no glue or staples are needed for binding. Only cotton thread can be used for binding heavier folders.