Oakland based paper artist Reina Takahashi creates props and stop-motion animations out of paper for marketing shoots, as well as packaging, book covers, greeting cards, editorials, workshops and more on the subject. Additionally, to the over ten years of experience of working as a paper artist, Takahashi has professional experience in the fields of graphic and product design and business and design strategy, as well as teaching and museum curation. With a wide and various expertise, she has become a master at creating a strong concept, and story for any project at hand.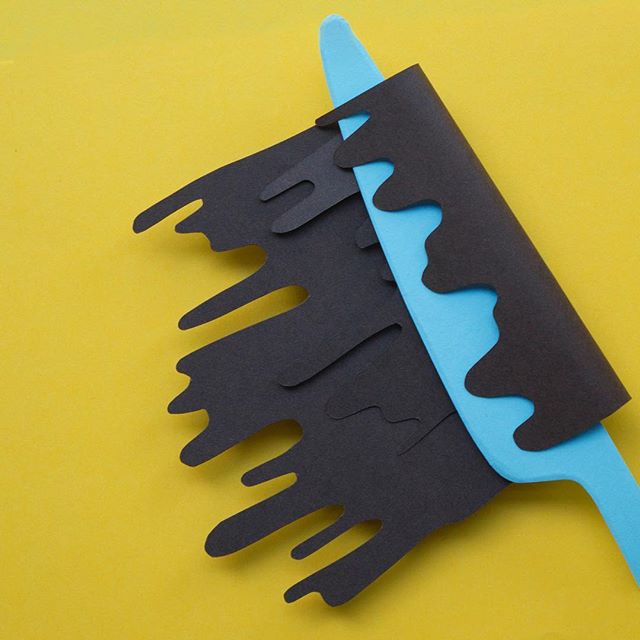 Around the world with a hundred paper breakfasts, in a hundred days
Takahashi's latest endeavor takes us around the world with a hundred paper breakfasts, which she created in her #100PaperBreakfast project. With her tool of choice, a K2 size Excel knife, Takahashi took on a challenge of crafting a hundred different breakfast foods, in hundred continuous days. Some of the food items were inspired by her own cooking and some were suggested by fans and fellow paper food enthusiasts alike. 
Some fun facts…There are 48 dishes in which I cut circles, 30 traditionally non-U.S. dishes, and 29 bready/carby breakfasts. This project was worked on while I traveled to Palm Springs, Cleveland (twice), Chicago, and Oakland Hills – Takahashi writes on Instagram. 
The delightfully fun project reminds us all about the importance of a hearty breakfast, the most important meal of the day, as we all learned as kids. The series includes my favorites like eggs and bacon, bagels, cereal, and pancakes, but also some more exotic, local delights such as churros, miso soup, dumplings, and onigiri – giving us all an abundance of ideas and inspiration for the new school year upon us. The colorful designs are 100% made of paper with simple means of a knife and scissors but serve a delicious feast for the eyes. 
All the incredible paper breakfast creations can be found under the hashtag #100PaperBreakfast on Instagram, and even more awe-inspiring paper works can de be discovered under the pseudonym Reinasaur, Takahashi's own personal account.