LA-based Vincent Tomczyk's paper sculptures are realism at its finest. The classic Eames chair, the Monobloc chair, the distressed jean shorts, the crisp white shirt might all look so real, but when you attempt to take a seat on them or slip them on, they crumple beneath you. Check out these paper masterpieces!
Crafted meticulously from paper, Tomczyk's paper sculptures tease our minds. The armchair looks so cozy and soft, it's almost tempting you to take a seat in it. The jean shorts and used old leather wallet seems so real and authentic you can't believe they made out of paper. The incredible detail and attention to the smallest things is what makes the pieces exhibition-worthy. The objects are carefully crafted by hand, all of the colors you see are hand-painted and the artist never relies on any sort of digital printing. Which means these take a lot of time. The jean shorts alone with functional pockets and realistic textures took over 100 hours to make. Wow!
We've seen ordinary objects and even design furniture turned into paper replicas before, but somehow Tomczyk's work is so perfectly done, looking so real, it blows our minds. We would love to see these works in real life, examine all the details and wonder how they were done. The Paper Eames Chair LCW (last photo) is so incredible, we hope to one day cross paths with his work.
Tomczyk explains his work like this: My art centers on objects to stimulate visceral connections. These compositions represent biographies of people, experiences and interpretations of intangible ideas. Although my work can be categorized as realism, my intention is to distill the emotion of an object, then through expression, reconstruct it into my view of its essential self – free of function. […] As an artist working primarily with paper, my art requires me to be part craftsman and part engineer. I learned a lot about how to construct things by working at my father's side, in his workshop. I'm compelled to produce work that is visually poetic by using a medium that defies perceived limitations.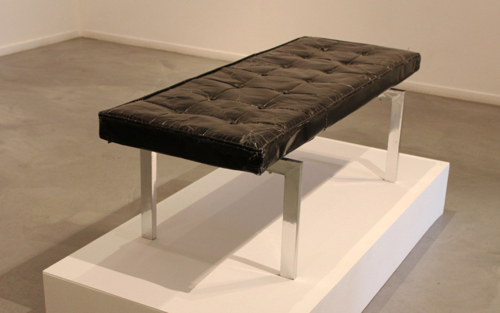 Le Corbusiers' bench, known as the "museum bench" / 2013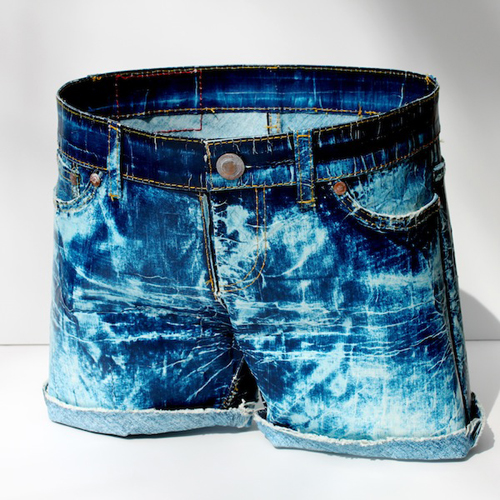 "Americana, paper jeans" / 2011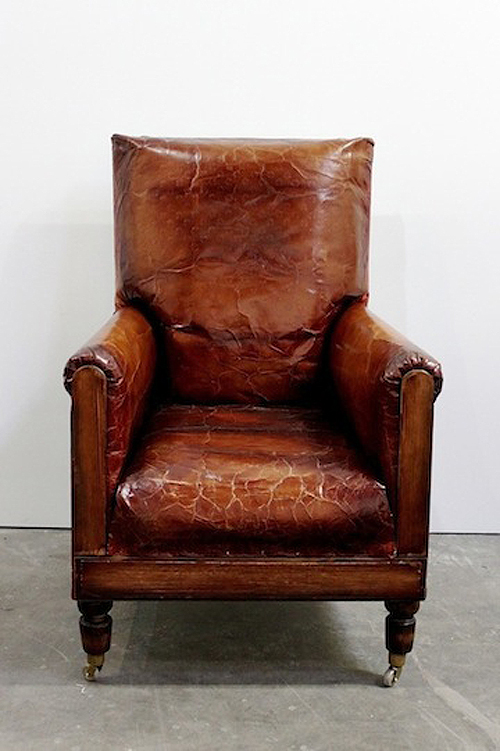 "Lucian Freud"  leather armchair / 2012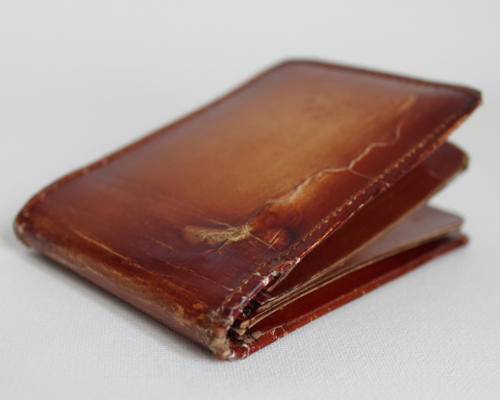 "Wallet", the leather wallet / 2011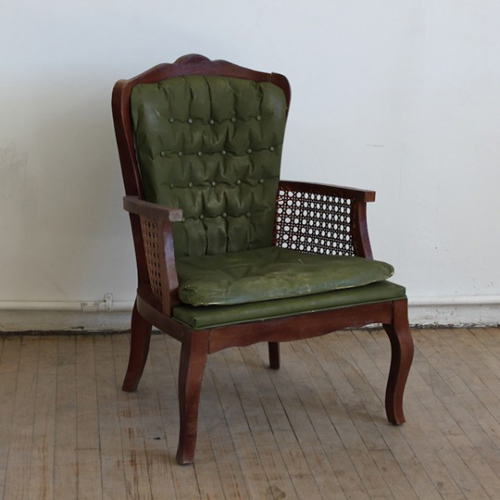 "Bergère", 2012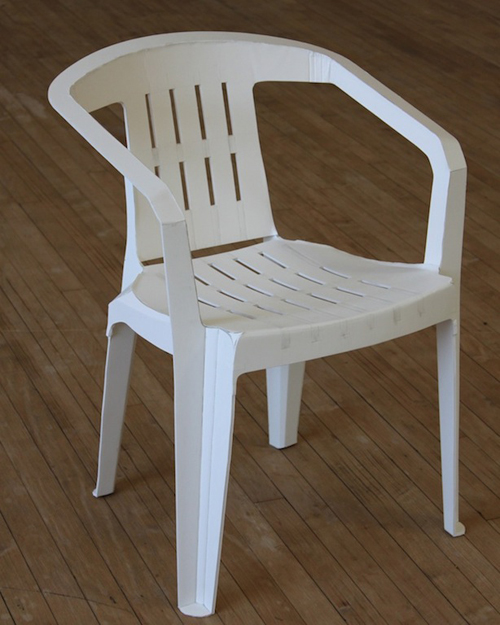 "Ubiquitous" / 2012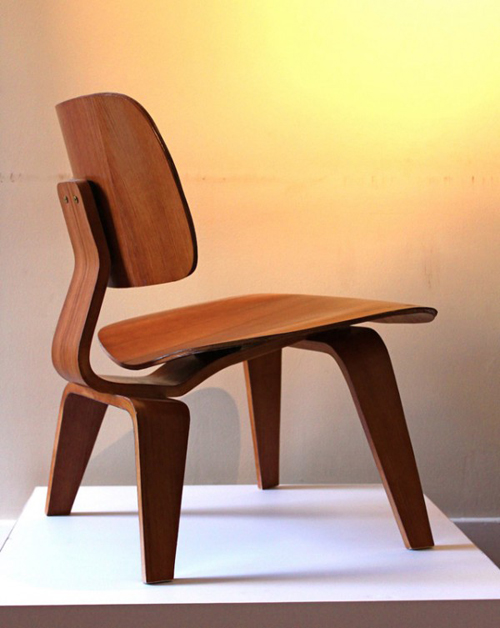 the "Paper Eames Chair LCW" / 2012
Photos via Vincent Tomczyk