Paper artists and collaborators Zim & Zou (previously here) were invited to take part in a traveling exhibition Sharing Worlds by the Mohammed Bin Rashid Al Maktoum Knowledge Foundation and create miniature paper worlds inspired by Nobel Prize winners in Literature.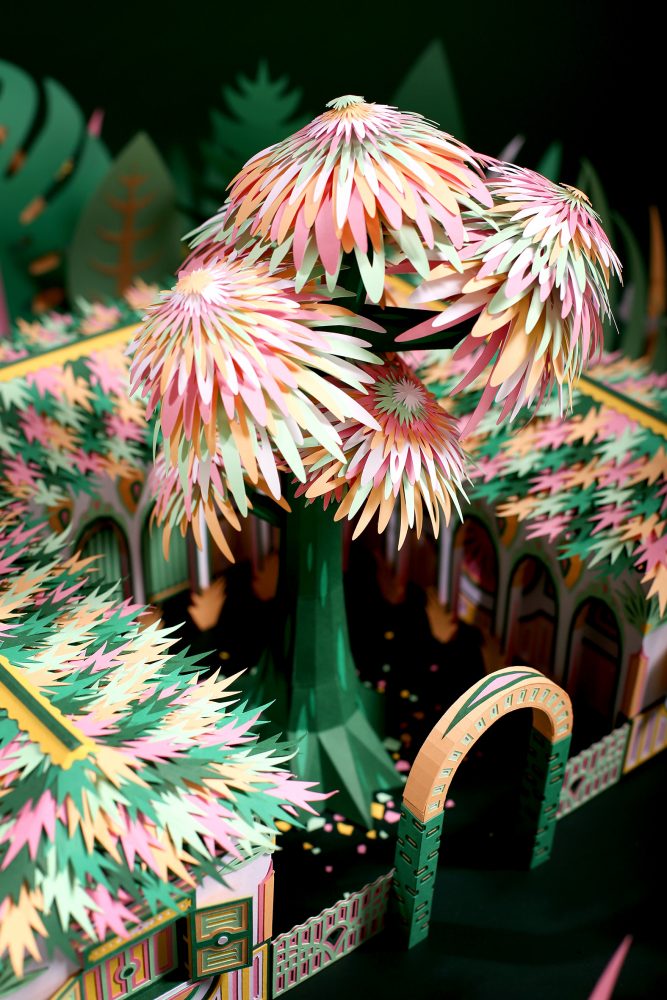 The talented French paper artist duo chose to create two worlds inspired by two books; One Hundred Years of Solitude written by Gabriel Garcia Marquez (published in 1967) and Kristin Lavransdatter written by Sigrid Undset (published in 1920). Using their signature style, Zim & Zou build colorful scenes packed with numerous elements and intricate details.
One Hundred Years of Solitude
The concept for the paper artwork inspired by One Hundred Years of Solitude focuses on the house where the whole story takes place. An excluded house, surrounded and hidden from the world by lush green and pink vegetation. Small reoccurring key elements from the story are also hidden in the dense paper garden around the house.
Kristin Lavransdatter 
The burgundy colored paper scenery for Kristin Lavransdatter was treated as a landscape inspired by the dramatic story of the book, as a kind of tribute to 14th-century Norway. At the center of the scene is the Trondheim Cathedral which is a key place in the story. The two protagonists, lovers, face each other from facing mountain tops, with the city between them, and all the forces that make their relationship both complicated and beautiful.
You can take a virtual tour of the exhibition on the Mohammed Bin Rashid Al Maktoum Knowledge Foundation website. Also, make sure to follow Zim & Zou on their Instagram to enjoy their latest work.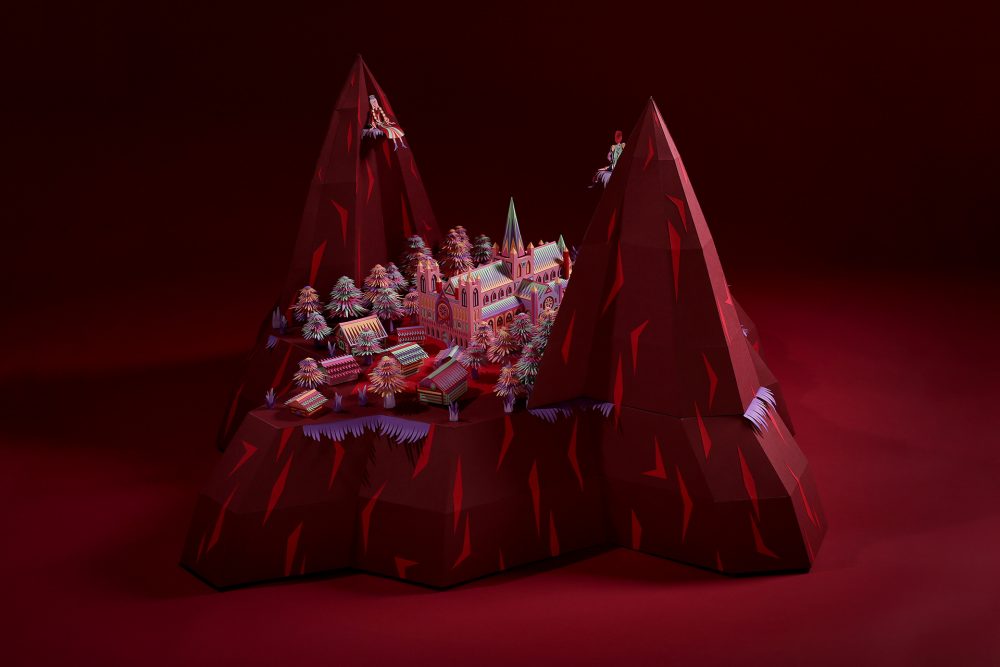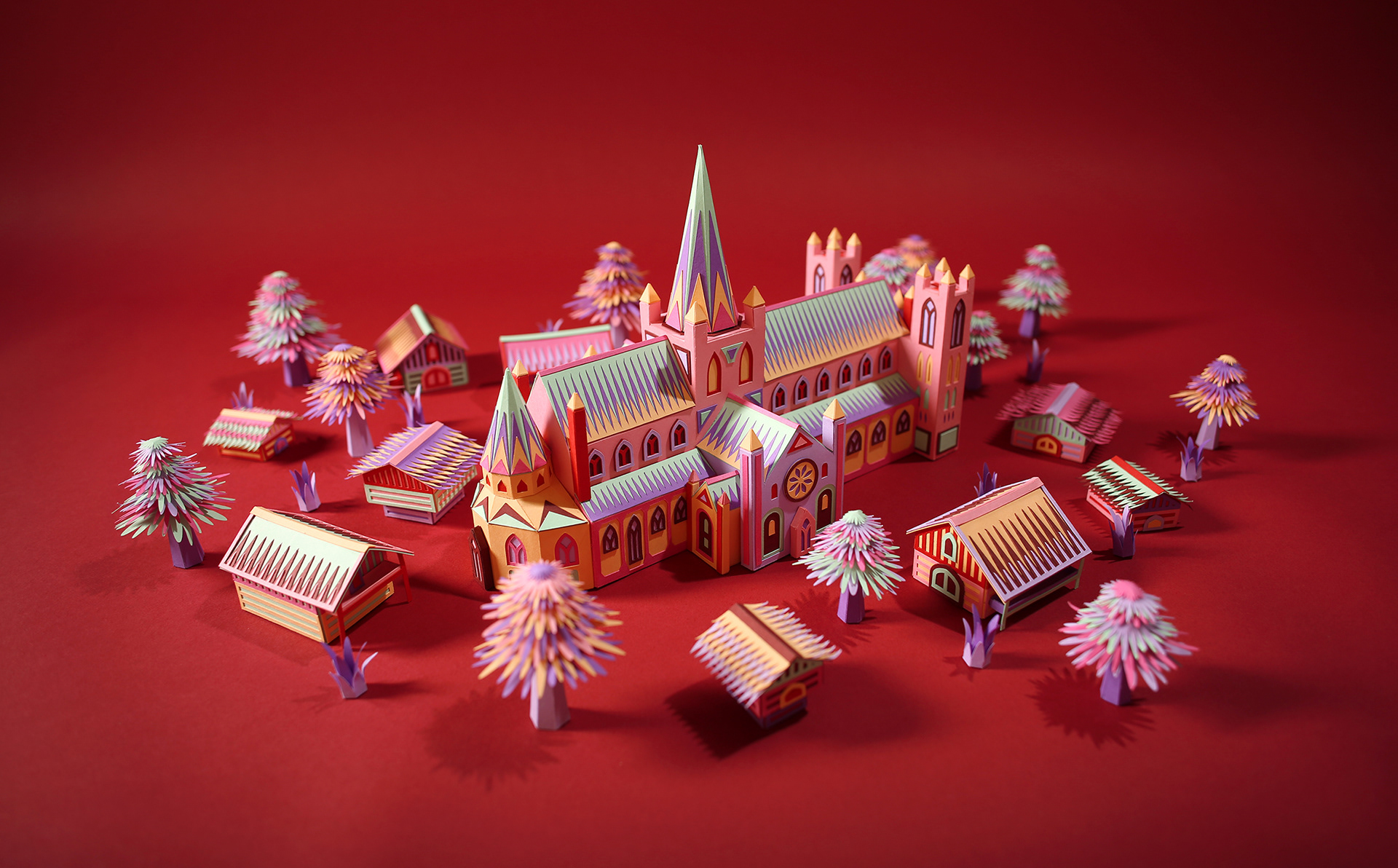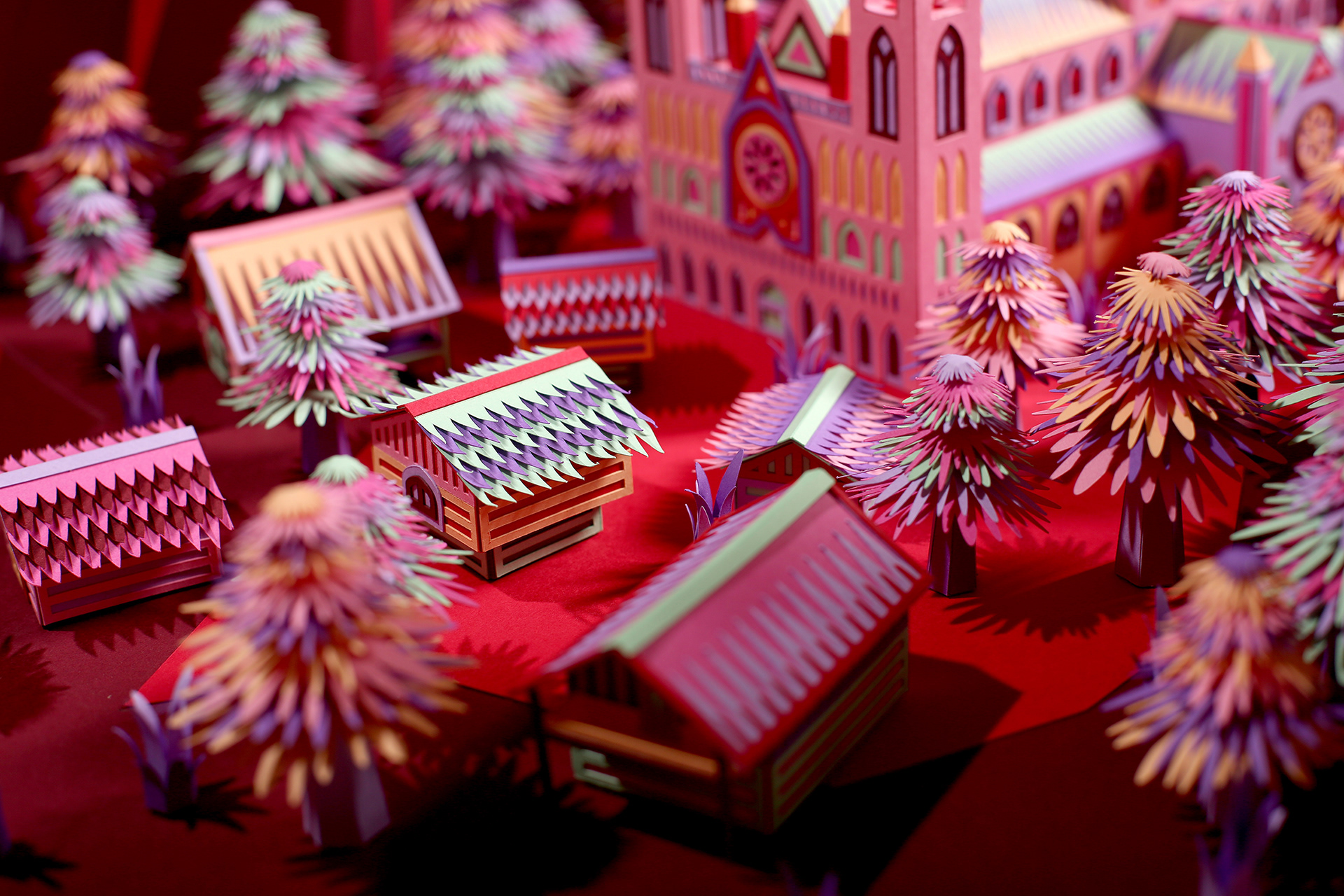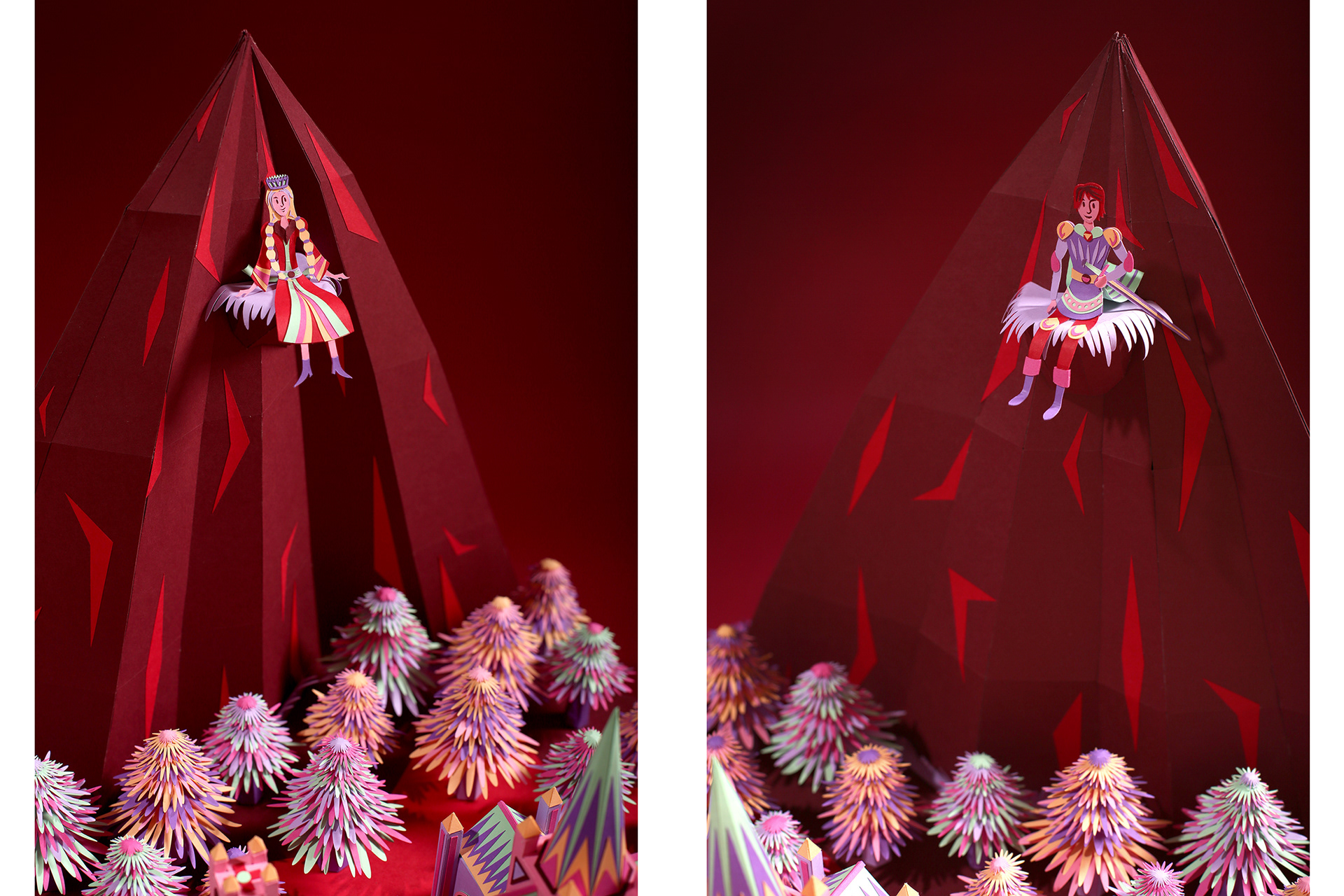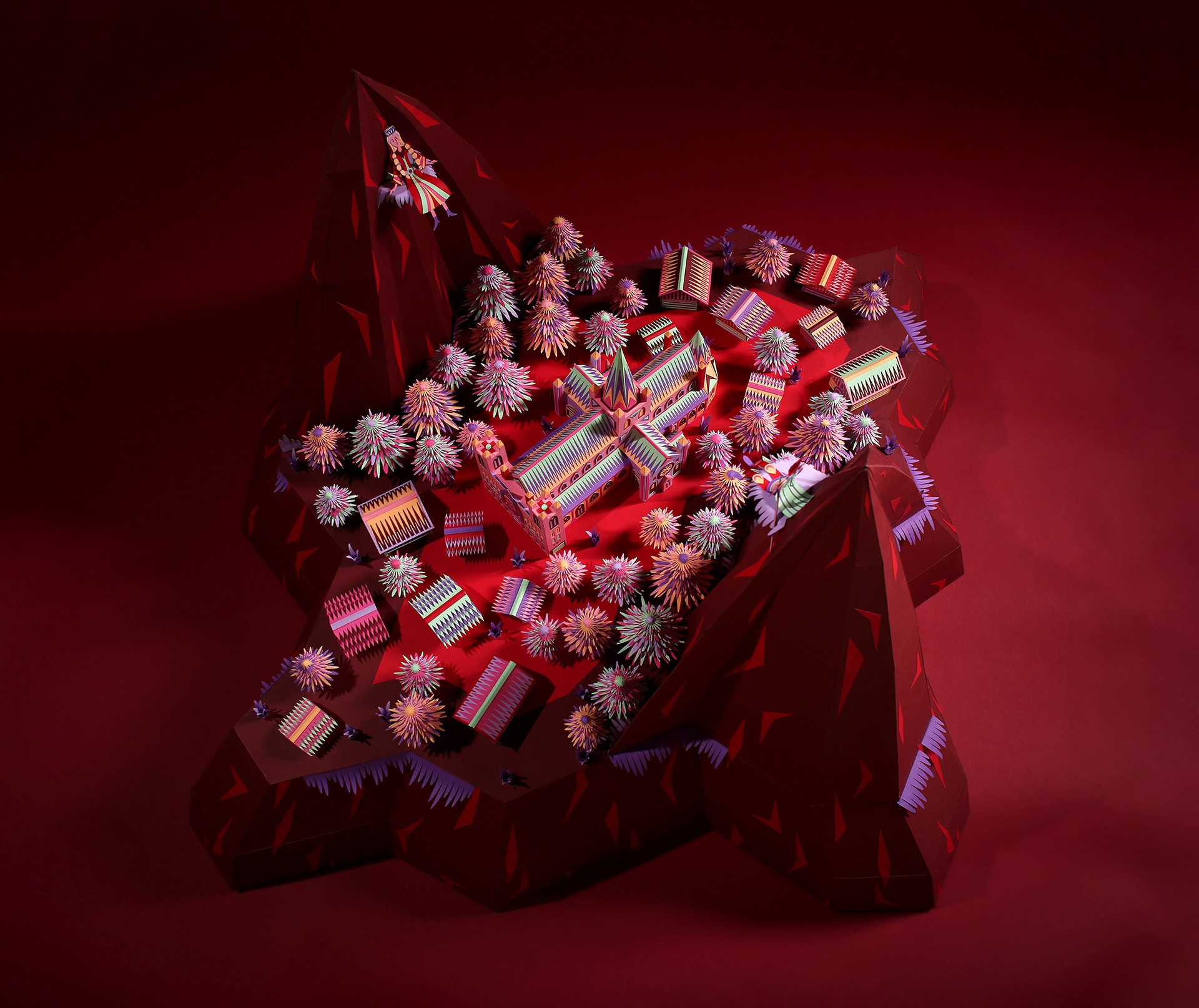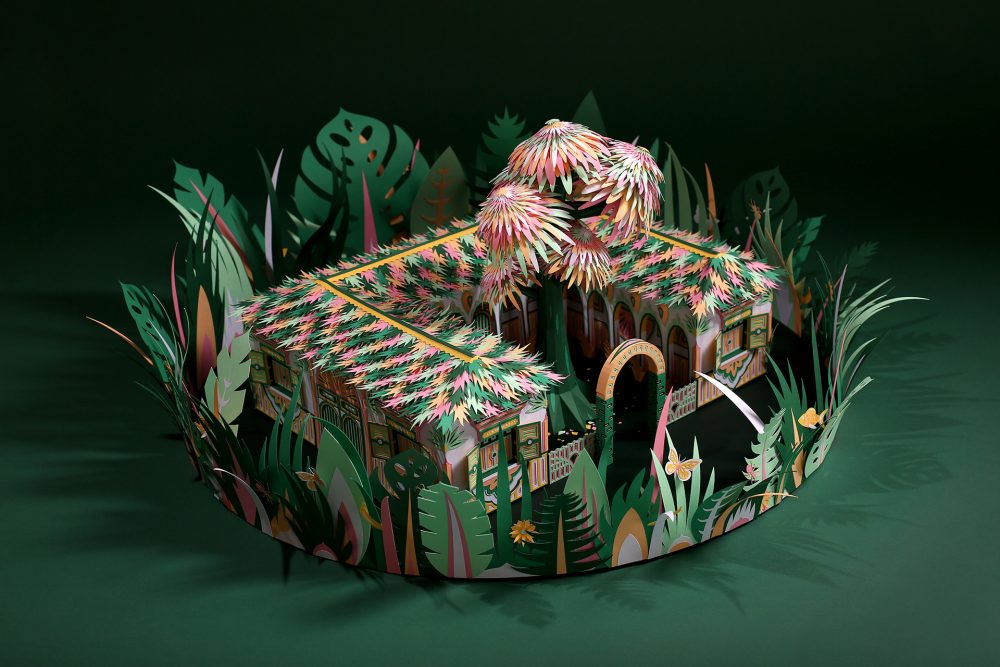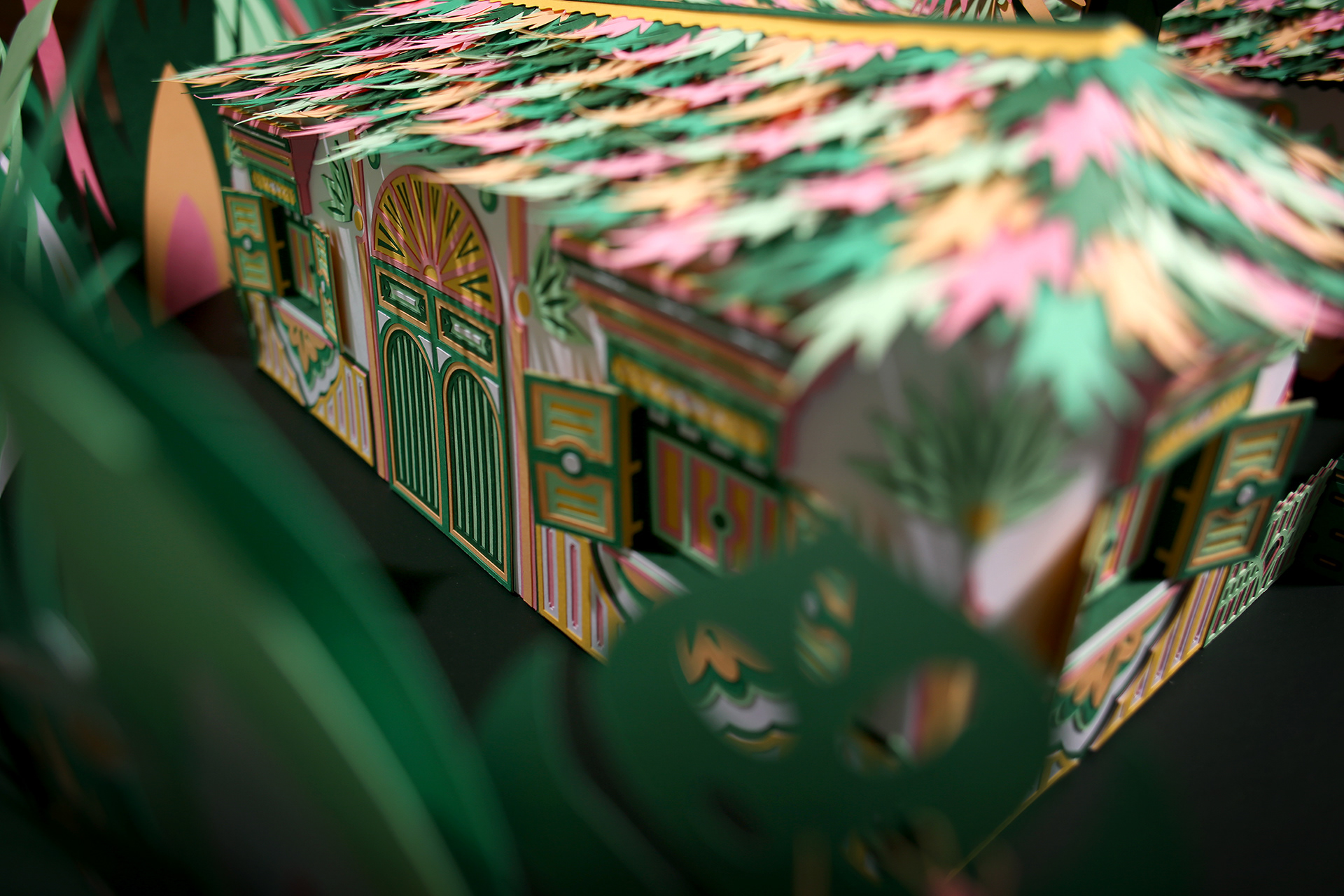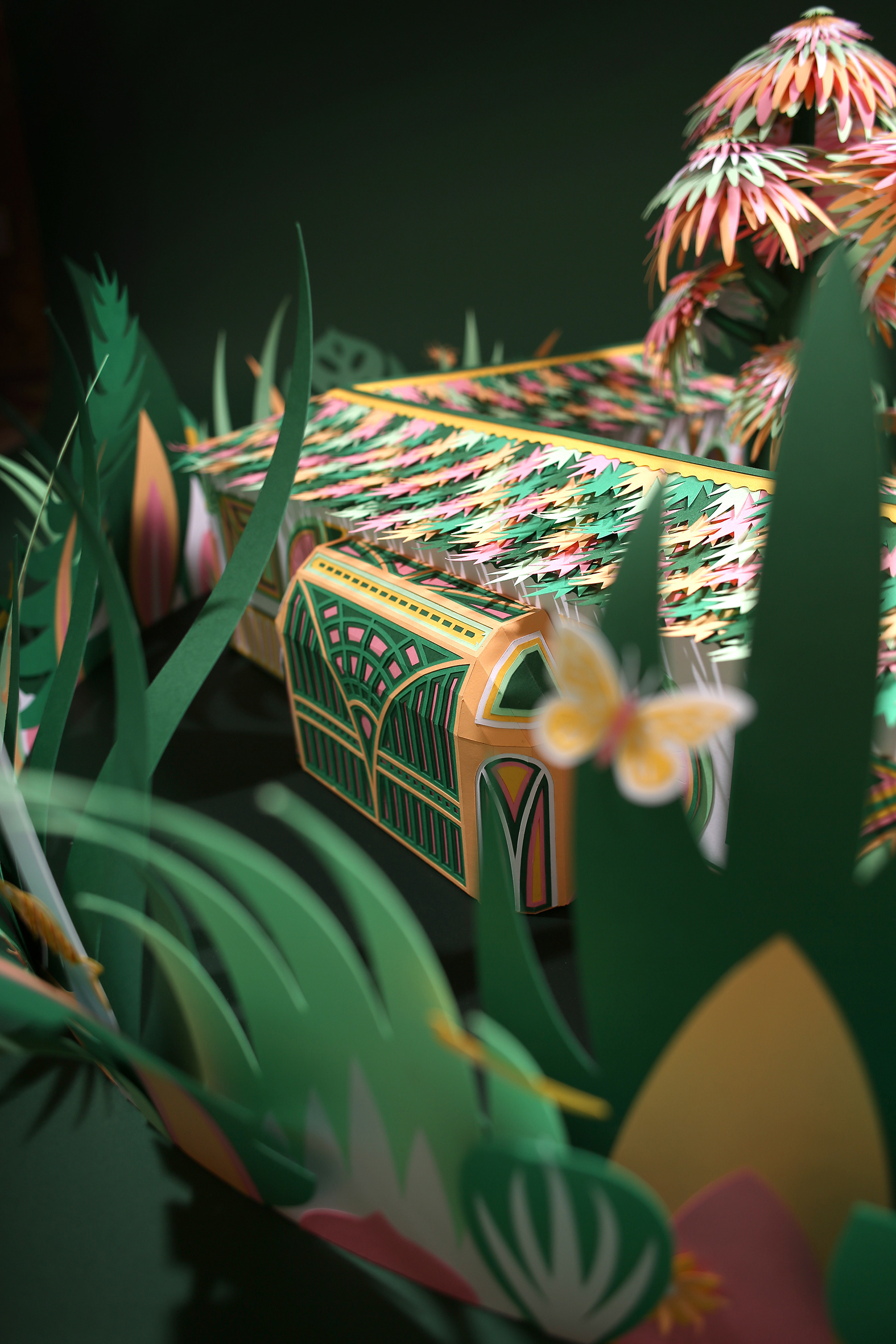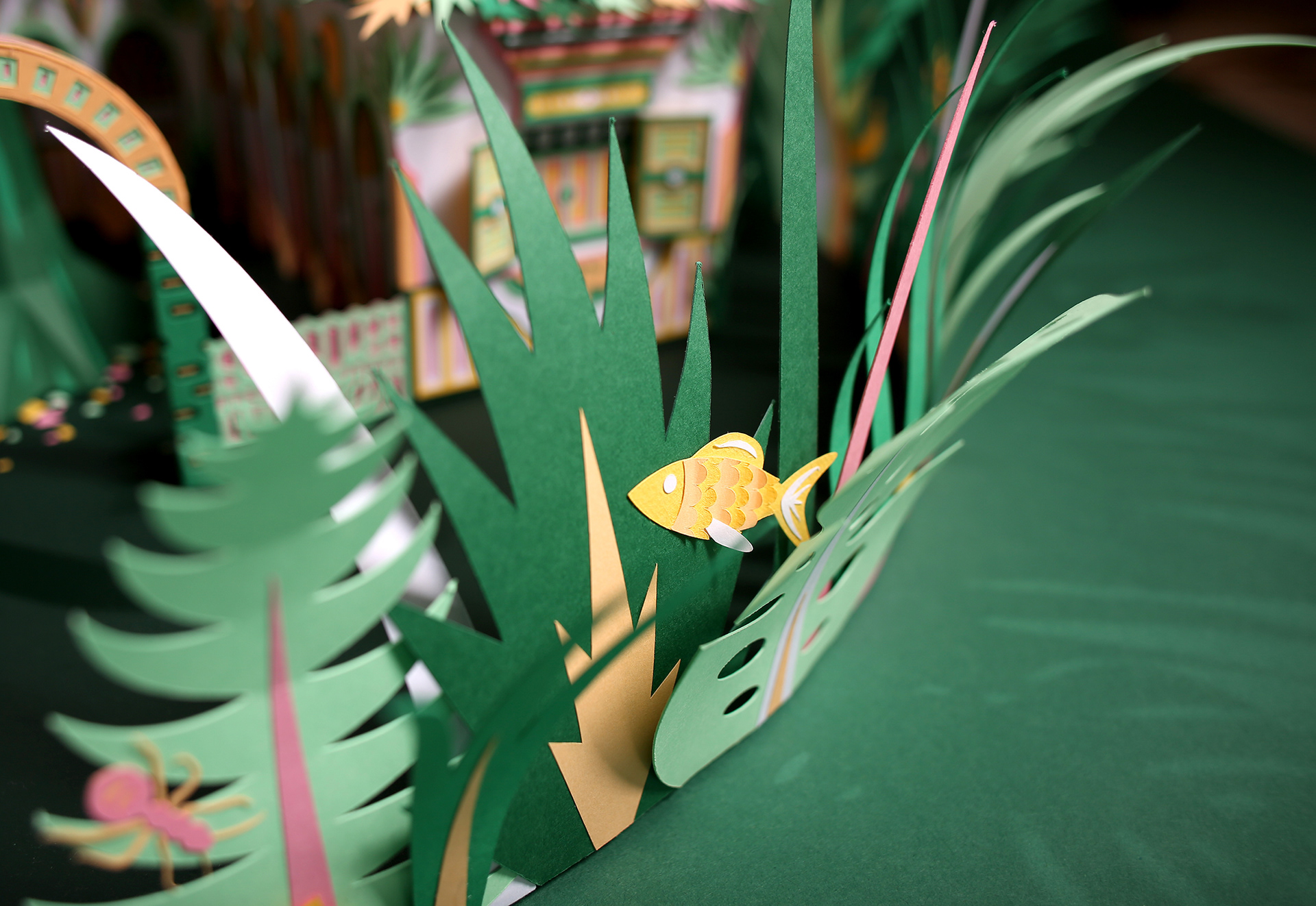 Images © Zim & Zou