Paper artist Gaby Studer lives and works in Schöfflisdorf, Switzerland, where she creates intricate paper-cut silhouettes, inspired by the complex, organic pattern found in nature and detailed landscape views. Her works reflect the artist's close relationship with nature. She creates pieces that are instantly recognizable and familiar to many, but still minimal, and masterfully reduced to a single, unifying shape that casts a beautiful, multi-layered shadow when exhibited.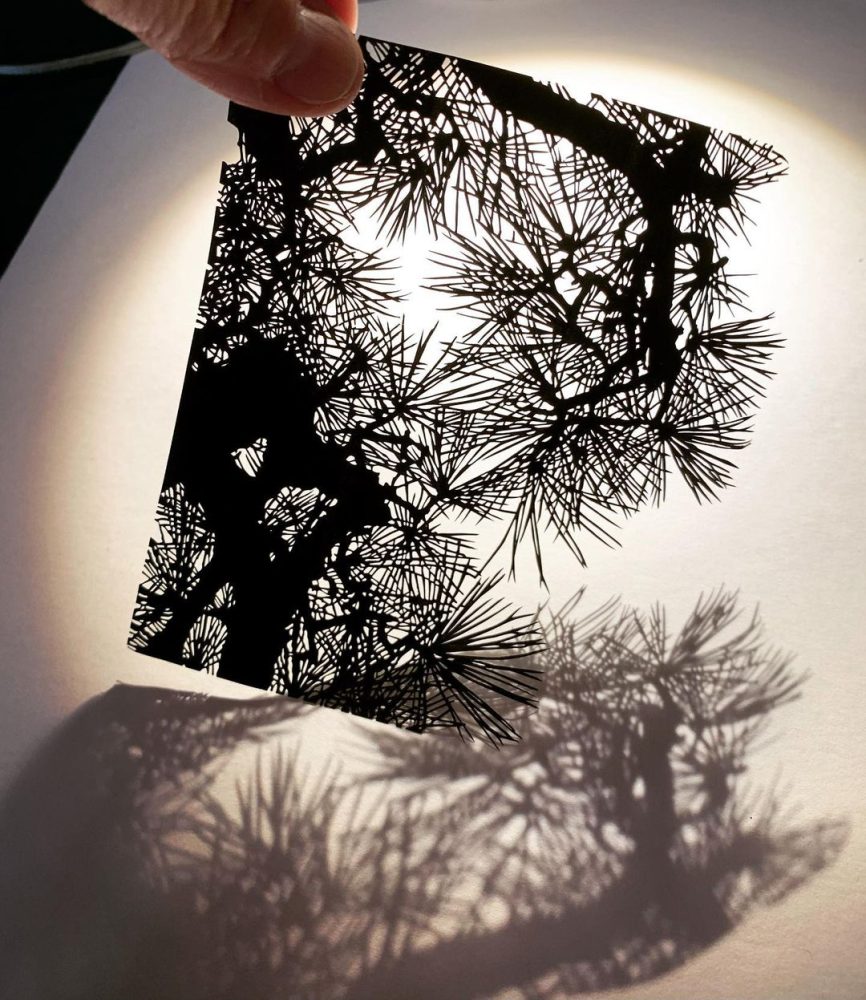 Always enjoying creating with her hands, Studer began her career relatively late, but soon realized her true passion for paper. She has been recorded saying that "as soon as she made her first papercut, she knew she would never want to work with anything else, as paper as a material fascinates her".
The endless design possibilities paper offers, and the simplicity of the material continue to inspire Studer to this day
Very soon after beginning her studies and work with paper cutting, Studer was invited to partake in her first exhibitions. The creative's style and aesthetic are definitely something different from the traditional paper-cut works people were used to seeing in Switzerland, and it appeals to people and Studer found her audience. Since 2014, she has been able to showcase her works in various galleries and exhibitions in Switzerland and abroad.
Now a member of the Swiss Association of paper cutting, Studer has won numerous awards, including at the Salon des Beaux-Arts in Paris and at the Triennale du Paper in Charmey – to only name a few. Besides our personal favorites below, you can enjoy more of the artist's work by following them on Instagram.