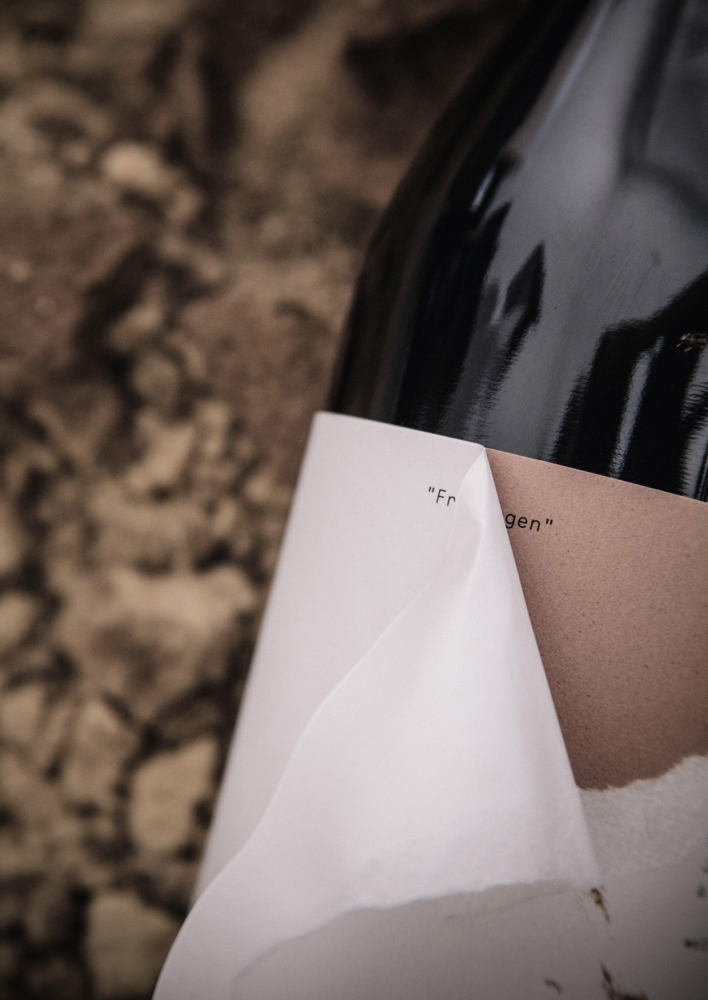 .
Studio Riebenbauer is a design and branding studio founded in Vienna, now operational also in Berlin and San Francisco. Working with both global and local brands, they've been awarded over 100 national and international awards for their genre-breaking and massively successful work. With a unique viewpoint and endless passion for the craft, they question the status quo. 
We believe in the power of an idea, in the sensuality of textures, symbols, analogies, and contrasts that work together and against each other. We believe in our senses and our feelings. and asking the right questions and finding the answers. We believe in rules, in breaking them. We believe in truthfulness, longing, and melancholy. And most of all, we believe in passion – Studio Riebenbauer Manifesto
A branding concept that is pure yet undesigned
Working on numerous projects ranging from comprehensive brand experiences to environmental and interior design, one of Studio Riebenbauer's recent designs, a branding for Austrian Winery Gassner, drew our attention.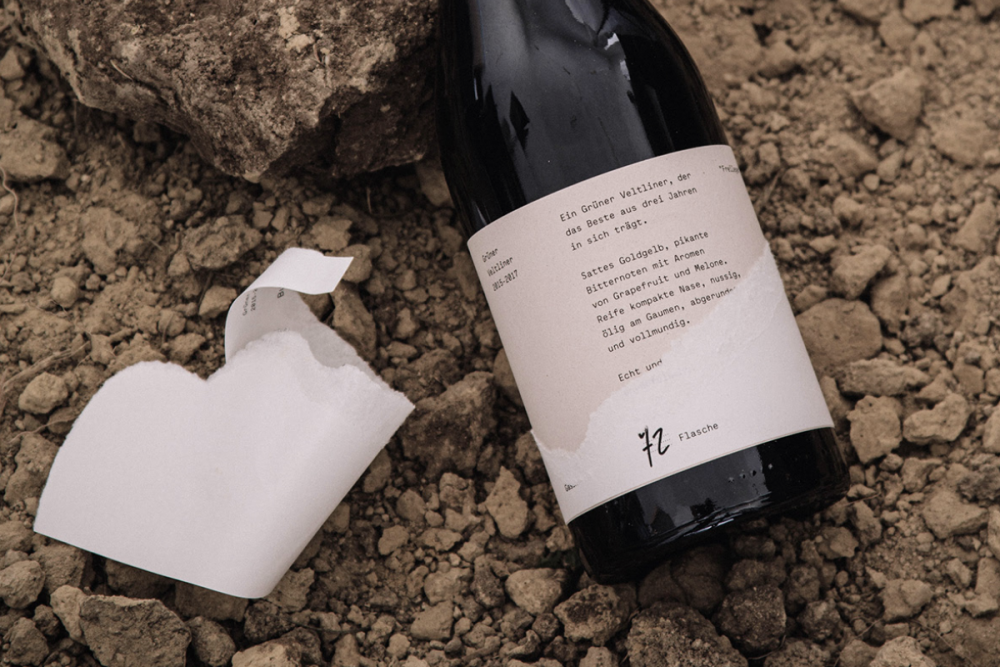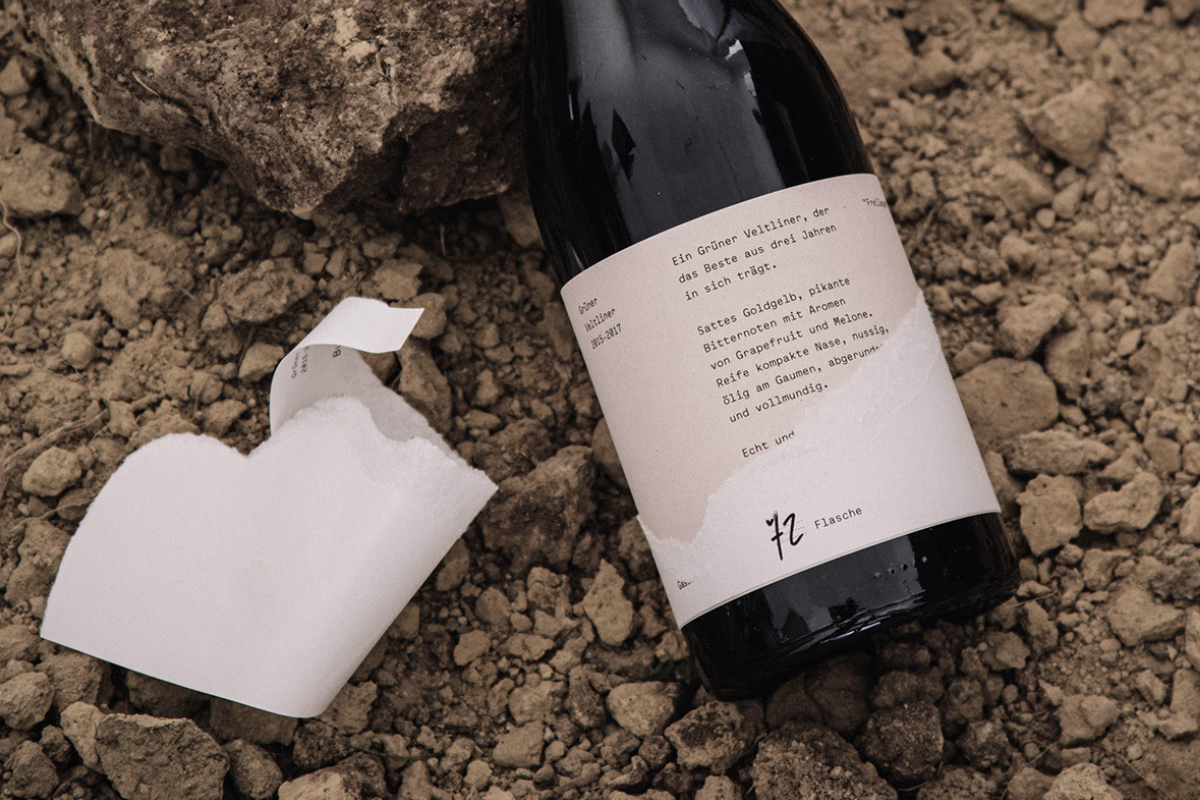 Inspired by the winemaker Robert Gassner's goal to expose what has been, and make the invisible visible, the wine bottle labels cleverly use layered paper. 
Based on his philosophy of making invisible visible, Gassner makes wines that are deeply influenced by the natural environment in which they grow. They embody the past as well as the future and are created with profound craftmanship. They are biodynamic – in synch with nature's elemental cycle, just like the land on which they grow. Nothing more and nothing less.
With an undeniable talent in creating memorable and unique brands, the concept feels simple, pure, and in the sincerest intention of the word, undesigned. The wine label has two layers of paper on top of each other. And by tearing off the top white cotton paper, the truth of the wine is uncovered, as the information of the wine, printed on Crush Grape, is revealed. The Crush Grape paper (exclusively at Europapier) was chosen specifically for its unique warm characteristics and resembles of soil, which comes from the recycled grapes used in its production. The concept creates an interesting and joyful haptic experience while being playful and stylish.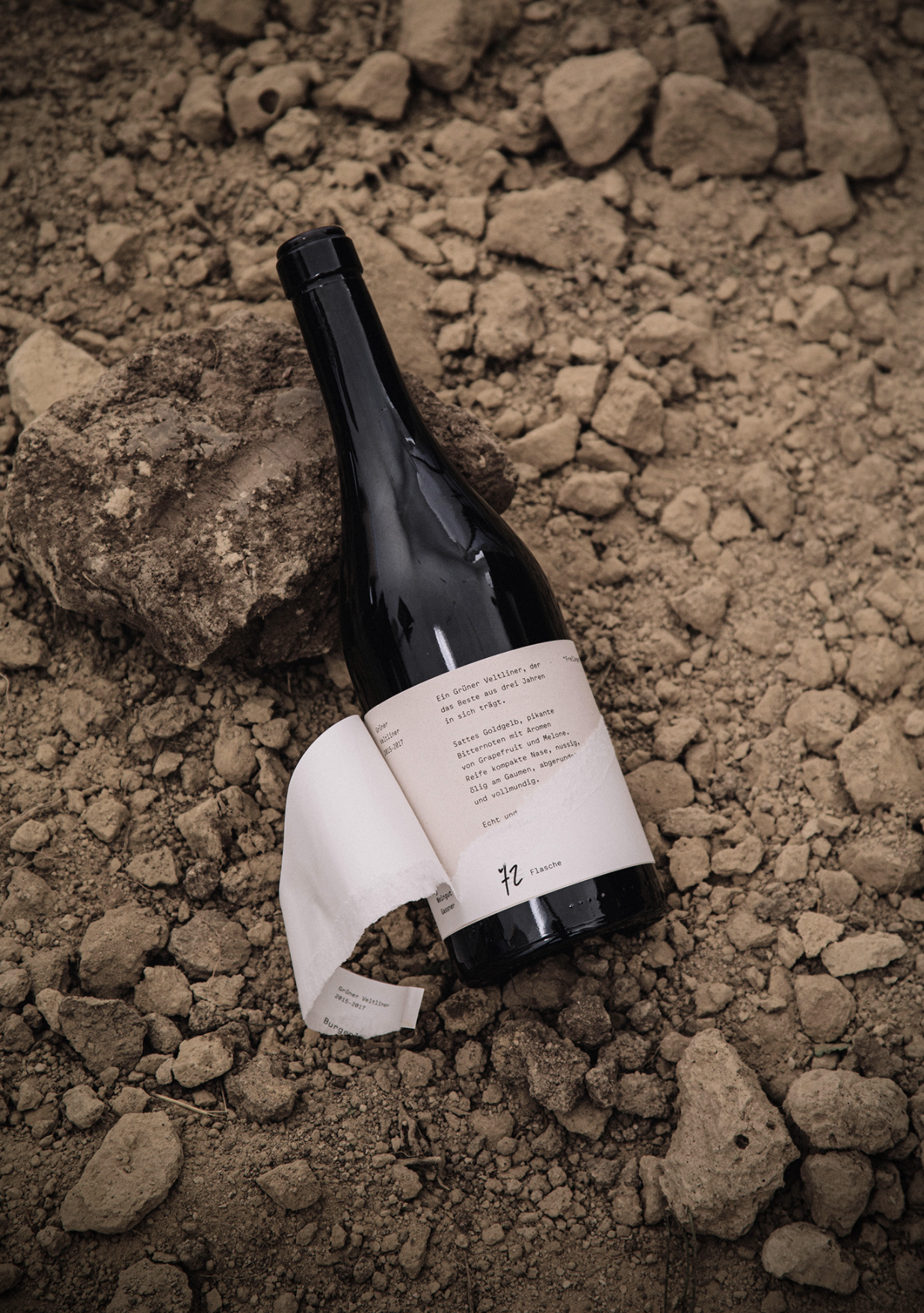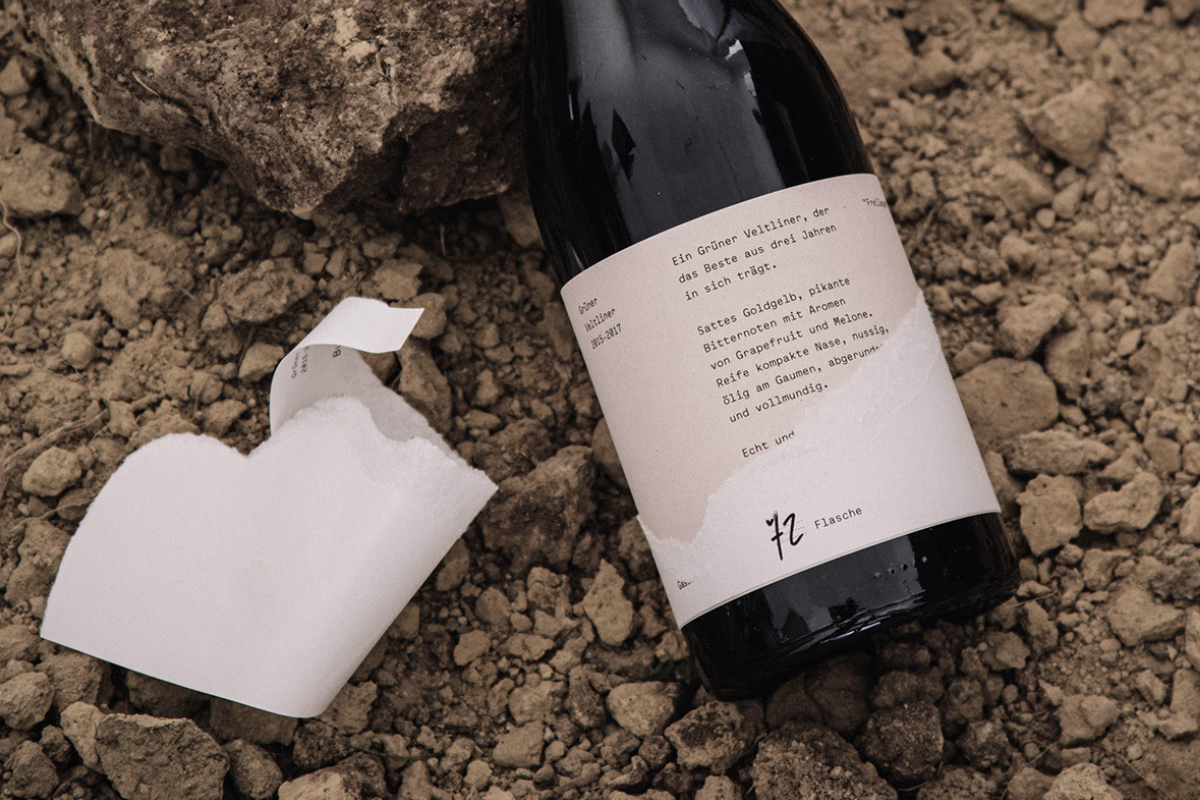 Images © Studio Riebenbauer