Edgar Allan Poe has often been regarded as a central figure of American literature and the Romanticism movement in the US. And it was Poe's famous poem "The Raven", originally published in 1845, that helped Poe become a household name as the poem gained instant success. The Raven is noted for its musicality, stylized language, and supernatural atmosphere, as it has inspired and influenced writers, poets, and literary enthusiasts for over 150 years.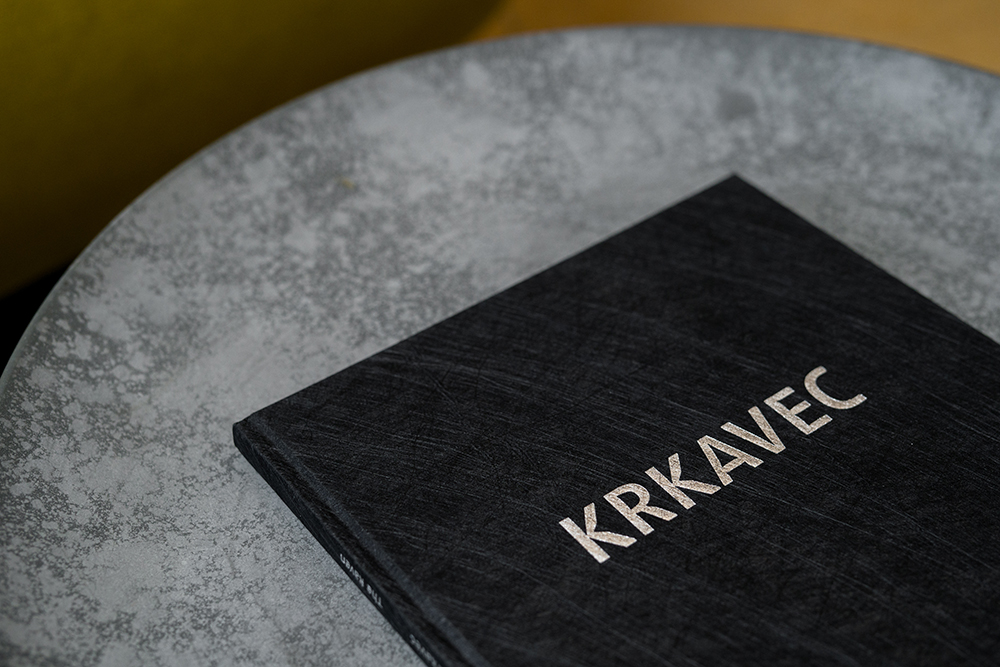 In the new, graphic novel edition of Krkavec, the Czech public gets its hands on one of the masterpieces of modern Czech translation
The Raven – Krkavec – has been republished for its 2nd edition in Czech with a translation by Tomáš Jacko. "Krkavec" is praised for being the first time a Czech translator has paid balanced attention to all aspects of the original text of Poe's poem, without overemphasizing some, distorting or neglecting other parts. And in doing so, it proceeds with mathematical thoroughness, but also with an extraordinary linguistic sensibility.
For the translator Jacko, maximum content accuracy is as commonplace as maintaining the rhythmic and rhyme scheme. At the same time, however, he perfectly conveys to the readers the natural and spoken language of the original: a living language free from shallow comparisons, metaphors, word-order high-order, and cheap poetic embellishments, but full of idioms, repetitions, and, last but not least, onomatopoeic means. In addition, subtle glimpses of Poe's irony and humor penetrate into the Czech text, which the otherwise oppressive mood of the famous chilly December night would not have been complete.
Now the Czech reader of "The Raven" is spoken not by an aspiring translator, but by a sleepy, confused, frightened, slightly amused, very angry, and finally completely helpless narrator – the central character of Poe's poem.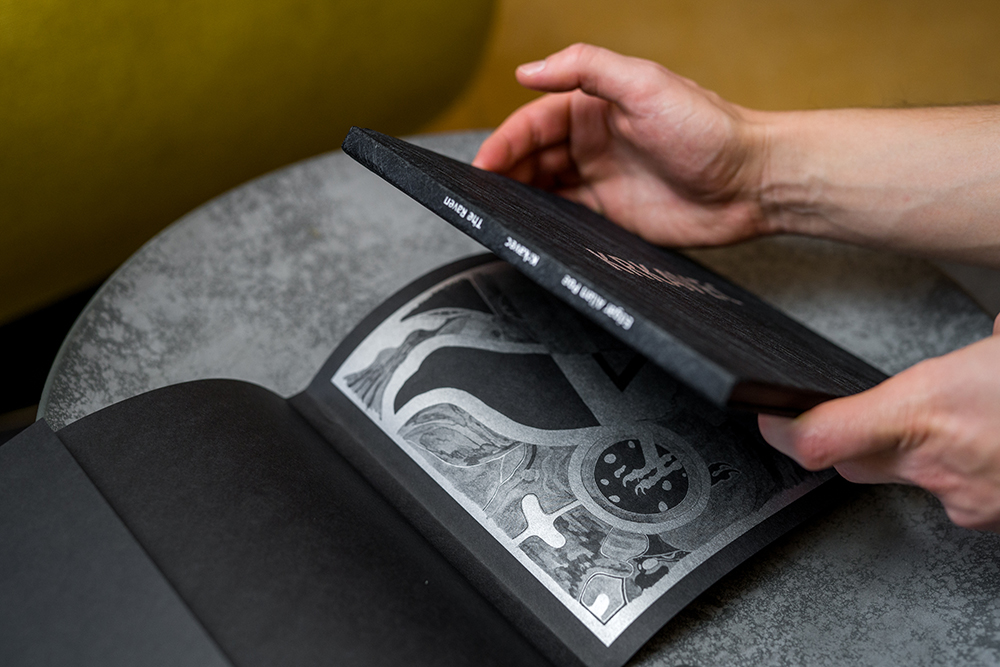 This new 2nd edition of "Krkavec" translated by Tomáš Jacko, is a follow-up to the full-color edition designed by Aleš Prstek published back in 2008. It was decided that a title with a simple concept based solely on silver and black wanted to be made. Tailor-made illustrations by Olga Hanková were block printed in silver + silver colors, while the text was converted into one color, and everything was printed exclusively on black paper.
PERGRAPHICA® Infinite Black, a paper that evokes the feel of the black raven feathers, was chosen for the core of the book, while Favini Twist Black, which with its silver fiber structure represents a night with reflections of moonlight – became the perfect fit for the hot foil embossed cover. PERGRAPHICA® Infinite Black is exclusively available at Europapier. You can purchase the book here.