Ramona Ring is a freelance illustrator based in Hamburg, Germany. After having landed a major commission from ZEIT magazine in 2012, she gained a foot in the door to a career in editorial illustration. Currently working as a freelancer, finishing up her master studies at the University of Applied Sciences Hamburg, Ring creates multilayered imaginary landscapes with a dream-like atmosphere and a delicate color palette.
Working mainly in the fields of editorial and book illustration, advertising and graphic novels, Ramona Ring combines handmade drawings and the limitless possibilities of digital editing in her work. Her work is often built with numerous layers and images on top of each other, creating a multidimensional space. The illusion of space and depth combined with fictitious characters that are given intricate details create a story within an image.
"Illustrations should ideally open up new dimensions generating a new understanding of the subject matter. Access to writing through pictures is a quite different experience to reading alone. In my opinion, a successful illustration captures or captivates the reader. To do this, not only does the subject of the illustration have to be right, so do its color tones and composition." – Ramona Ring.
Ring's work reminds me of children's storybooks where the pictures lead you through the story but as a more sophisticated and mature way. She has a talent in creating a world that seems real and relatable, but one that opens new doors to a world you've never seen before.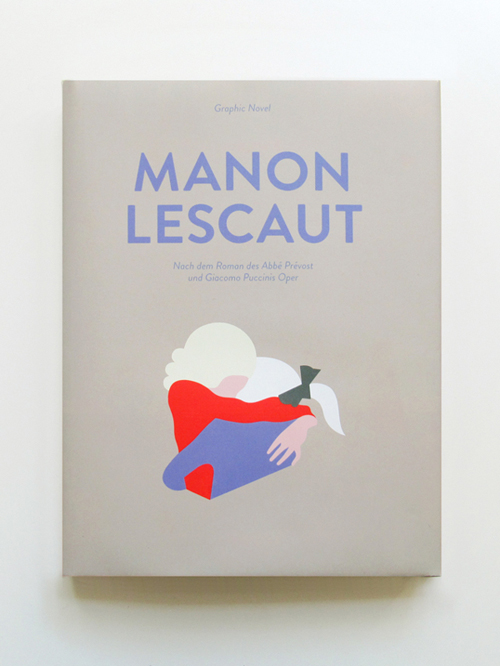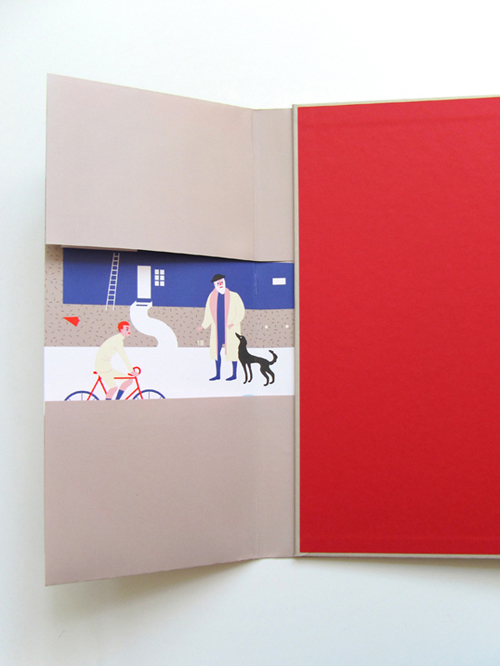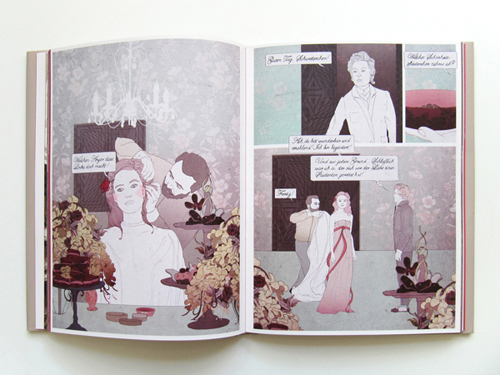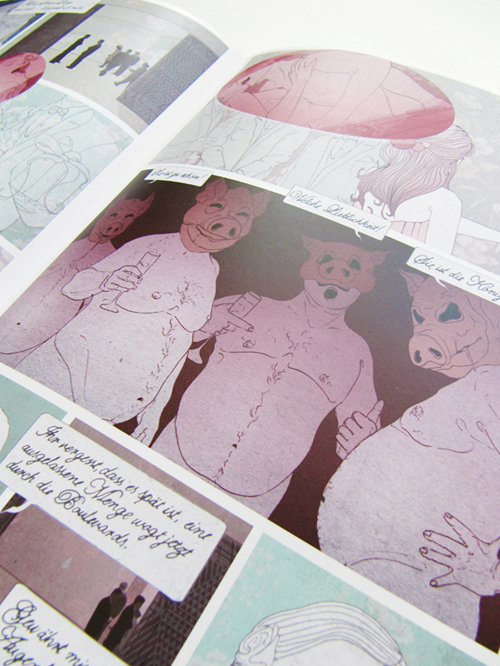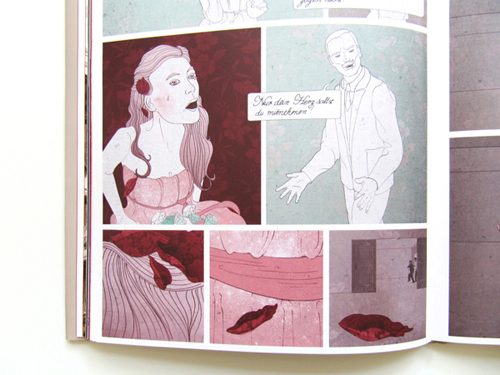 Together with five other illustrators, Ramona Ring has made a graphic novel which will be published by none other than The Berliner Philharmoniker. Each of the illustrators made a part of the book. Besides Ring, Asuka Grün, Marina Friedrich and Magdalena Kaszuba had the pleasure of drawing the different acts. In addition, Jens Cornils drew parts of Puccinis biography and Laura Edelbacher made a beautiful poster which simultaneously works as a jacket for the book. Ramona Ring illustrated act two (above).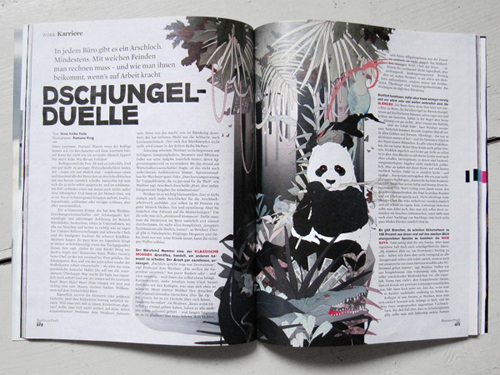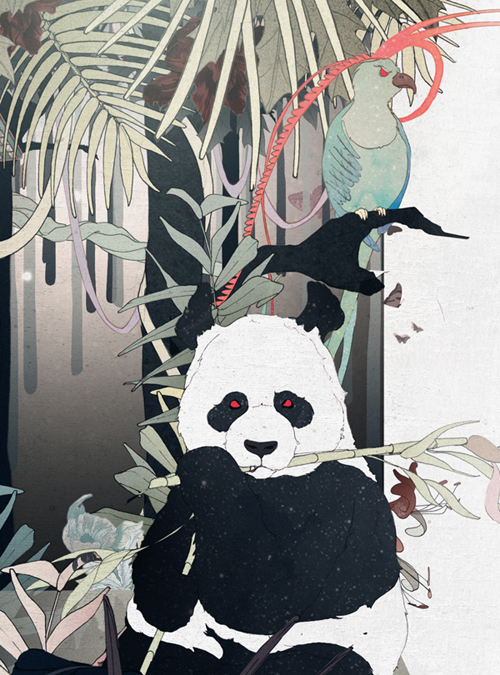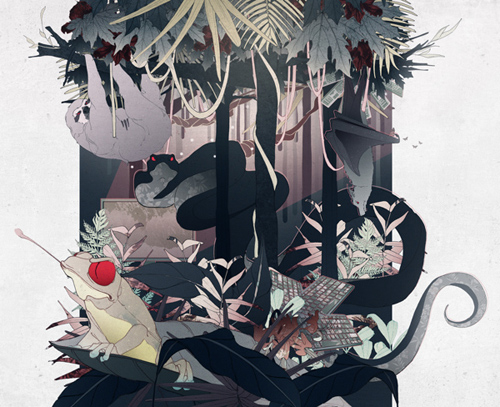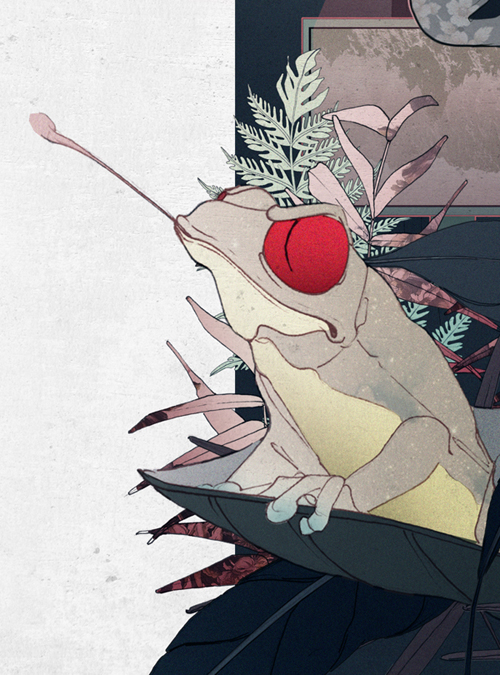 Business Punk, article Jungle Fight, includes two illustrations Ring made dealing with the subject of fights which happen at the workplace (above).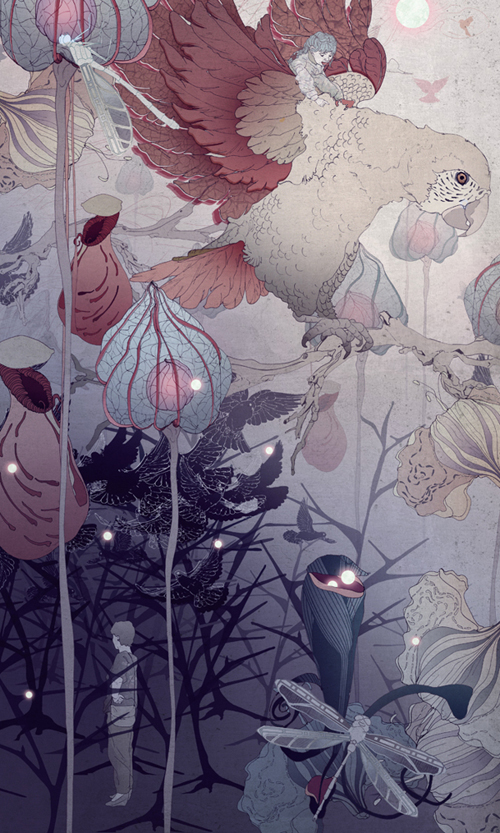 Personal work (above).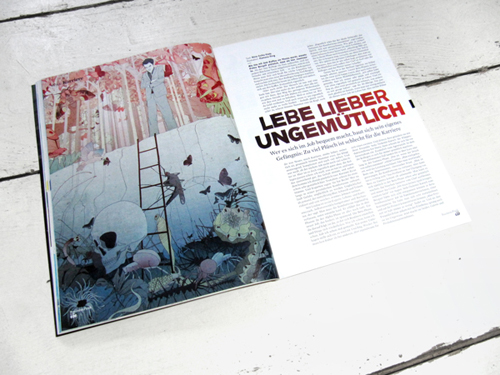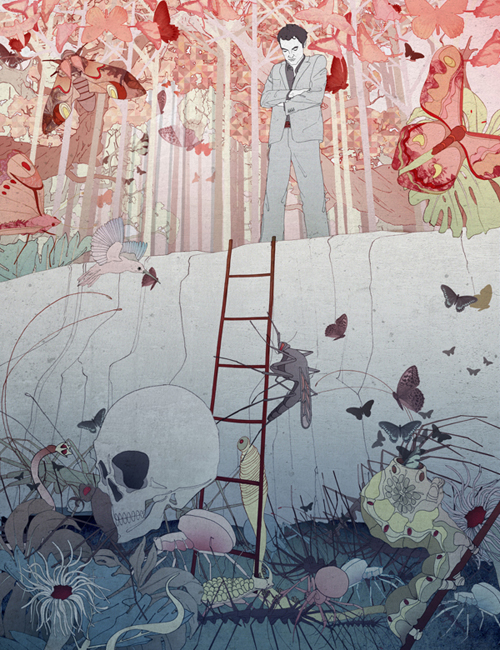 An illustration for an article in Business Punk magazine. About the decision whether you should leave your work-related comfort zone or stay in it (above).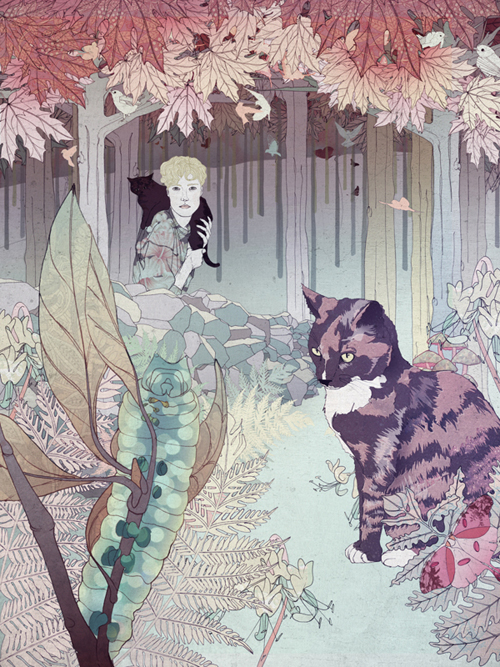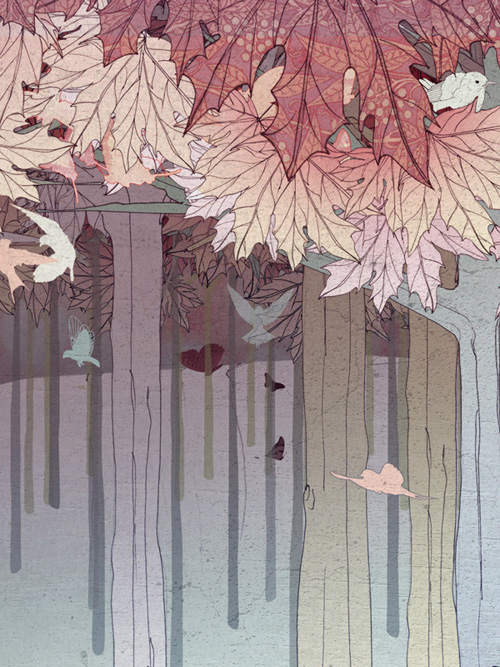 A private commission by NY based photographer Merri Cyr, of her and her cats in a picture which is intended to show a parallel universe (above).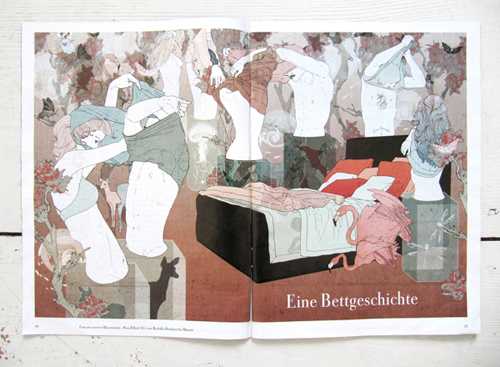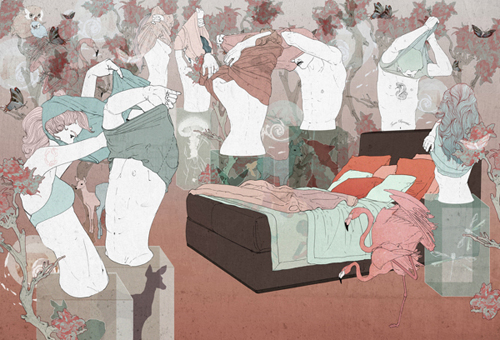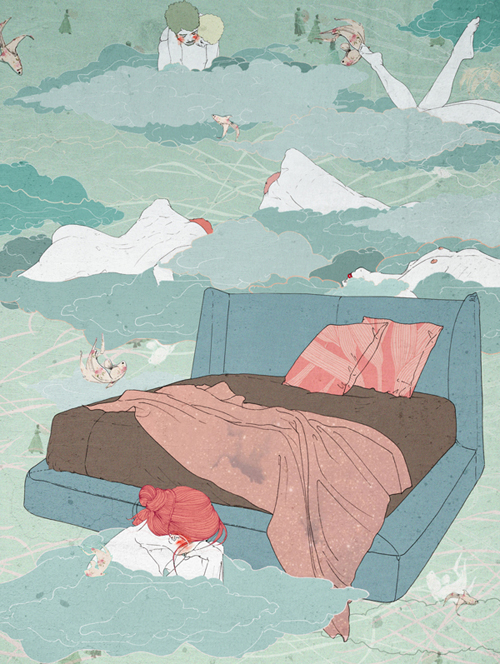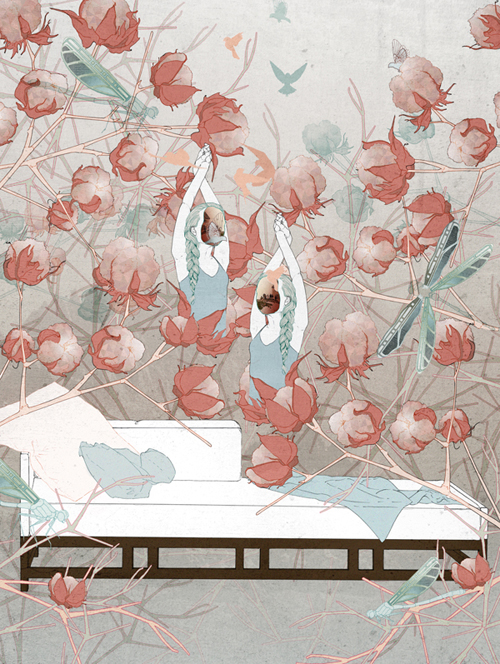 8 illustrations Ring made for ZEITmagazin. A 

magazine published together with the German national weekly newspaper DIE ZEIT. The subject of the issue was "sleeping". The series of illustrations shows 8 designer beds,  which are surrounded by surreal dreams (above).