In March, the boutique hotel "Refugium Lunz" in Lunz am See, Austria opened its doors after a two-year renovation phase. The historic coachman's house on today's church square mostly served as an inn in past eras. But with the passage of time, it initially lost its original meaning – and almost its face as well. Emptiness and circumstance were its fate until a completely uneventful winter night in 2019. At a late hour in the snow flurry, the history of the house seemed worth another chapter to two by-walkers – and has been rewritten day by day since that night. The owners Heinz Glatzl & Joachim Mayr from M&G interior design and spatial planning, together with the members of the Formdepot family, have revitalized the historic 17th-century house with a lot of love, passion, and care.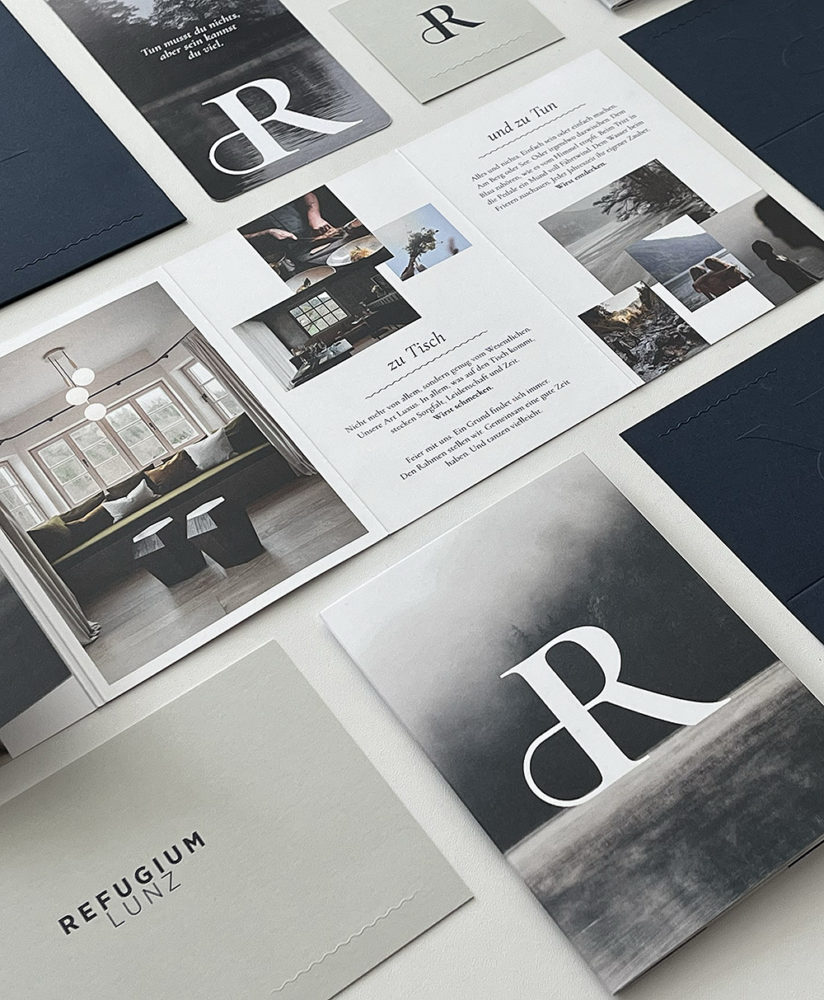 Once the partner companies of Formdepot – a cooperative for craftsmanship, architecture, and design – are involved, then the highest quality and successful design are guaranteed
Old walls were left in place, ceilings uncovered, old treasures brought to light and the view of old craftsmanship restored. Additions were also made to create new garden rooms and to equip all rooms with a contemporary interior made of lots of glass, wood, and high-quality fabrics.
Culinary also plays a central theme with diverse and high-quality products from the region. Instead of a classic hotel bar, a spacious lounge kitchen with an espresso bar and a vinotheque was created. A shop for hand-picked delicacies from the region and homemade products also contributes to the unique cuisine concept. The hotel bar also offers a space for workshops and cooking classes.
Two experienced hosts have been recruited to manage the hotel. Stefanie and Christian Metzger, as general manager and chef de cuisine, the duo runs the house with warmth and professionalism.
You can often tell by the little things how much care and love is put into a project. So it comes as no surprise that only the highest quality materials and finishing techniques are used for the hotel's printed materials. Verena Stummer, Art Director at Mayr & Glatzl, who is responsible for marketing, has demonstrated a keen eye for style when it comes to the paper choices in this project. The deep, dark blue tone of PERGRAPHICA® "Mysterious Blue" paired with the delicate and relaxing gray tone of PERGRAPHICA® Timid Gray results in a composition of the highest quality print types for the unusual tourism concept. 
A refuge that captivates all the senses, including when the key cards are handed over. These are handed over with an information folder in a paper case, the cover of which shows the hotel's blind-embossed logo and is finished with silver hot foil on the back. The hotel's proximity to the lake is also reflected in the printed materials, particularly charmingly in the form of a subtle, blind-embossed wavy line. The design is clear and reduced and already suggests that a special stay at the hotel is imminent! In addition, there are postcards, voucher cards, and even specially-made bags with pointed flaps. And these things show that nothing was left to chance and that everything was carefully thought through, conceived, and designed down to the smallest detail, like so many prints that Verena Stummer has designed for Mayr & Glatzl, Formdepot, and their members.
If you want to be enchanted by epicurean, haptic, and visual experiences, are looking for summer freshness or winter magic, want to revive your personal spirit of discovery, or simply want to relax deeply, the Refugium Lunz is the right place for you!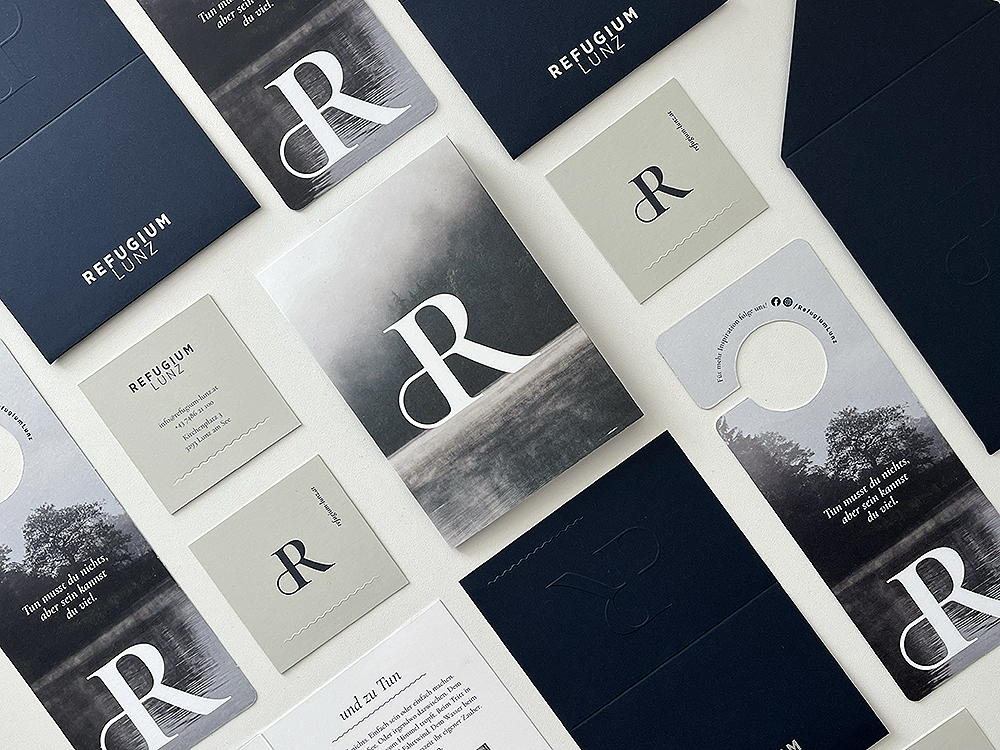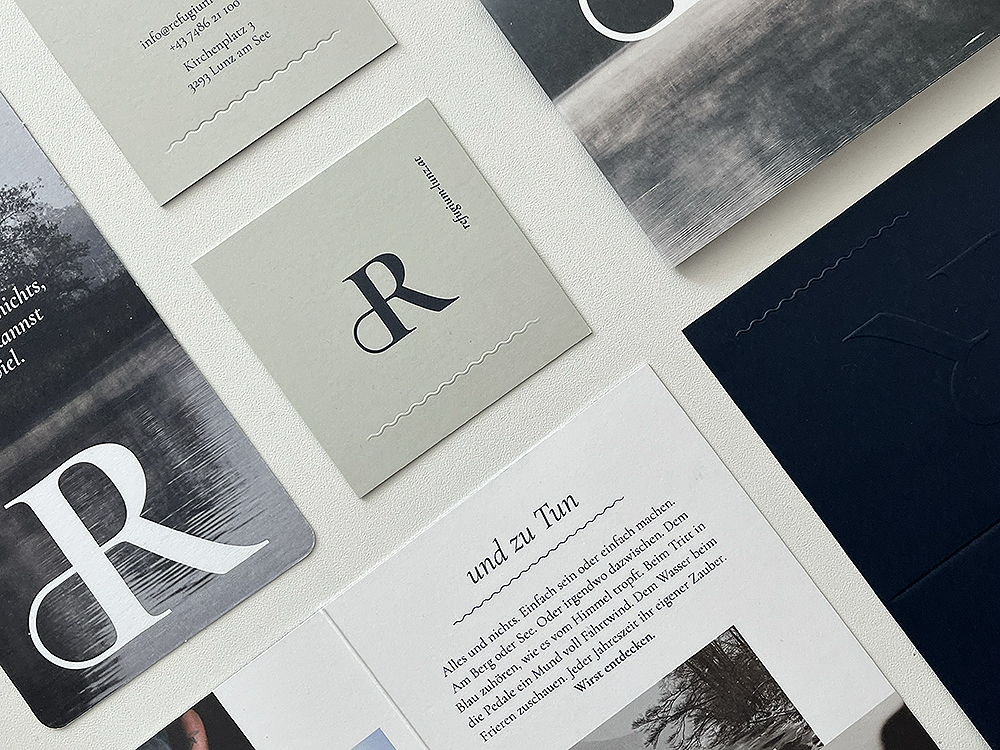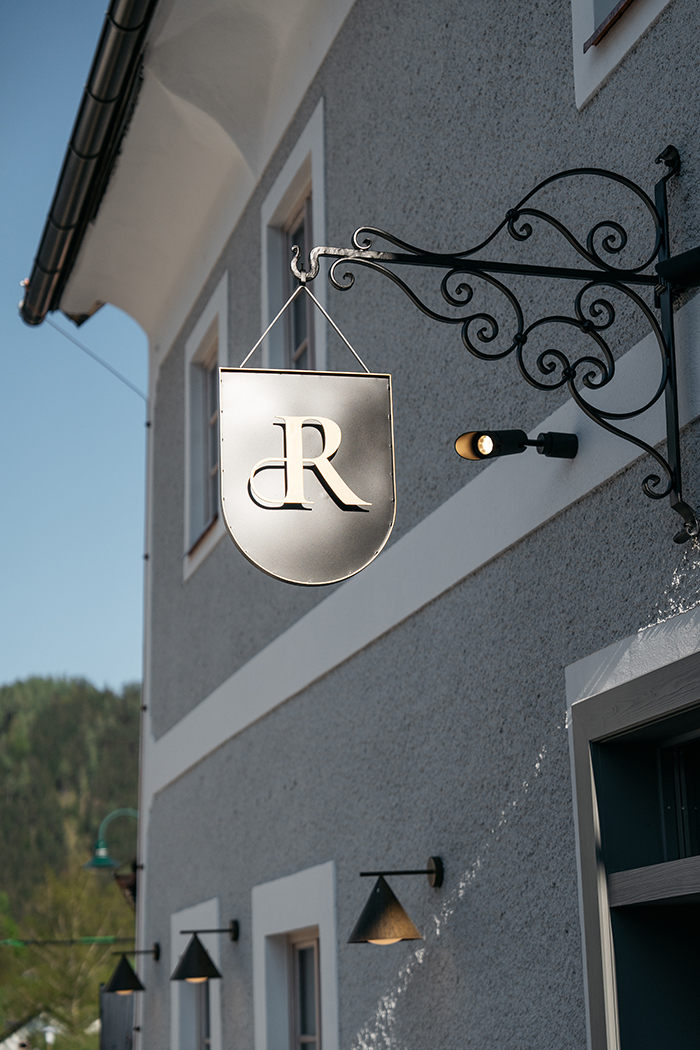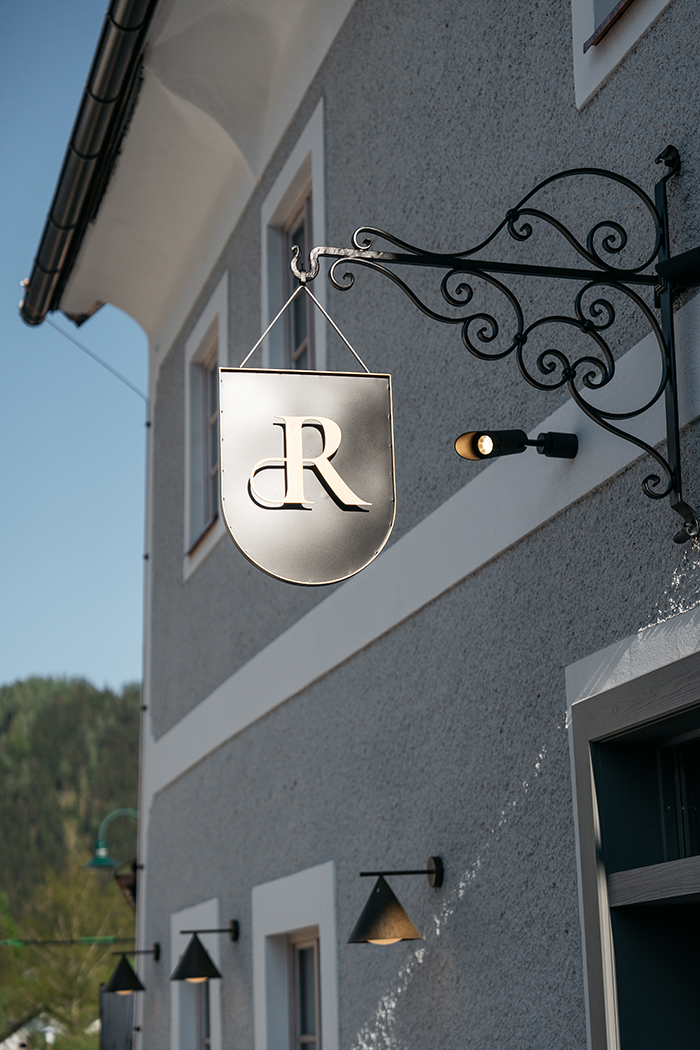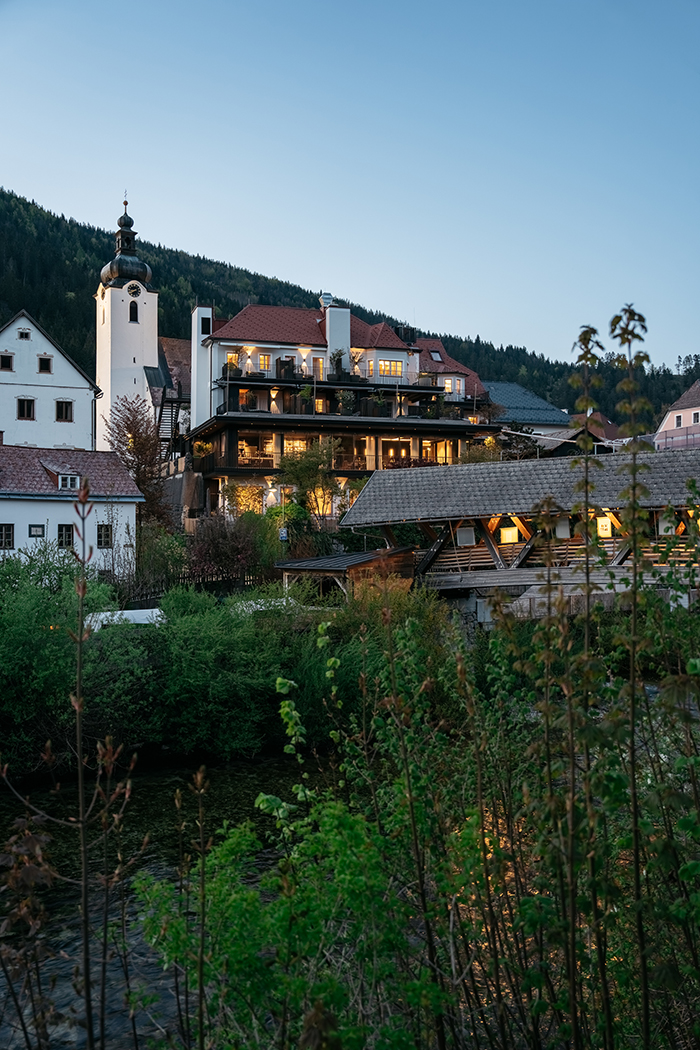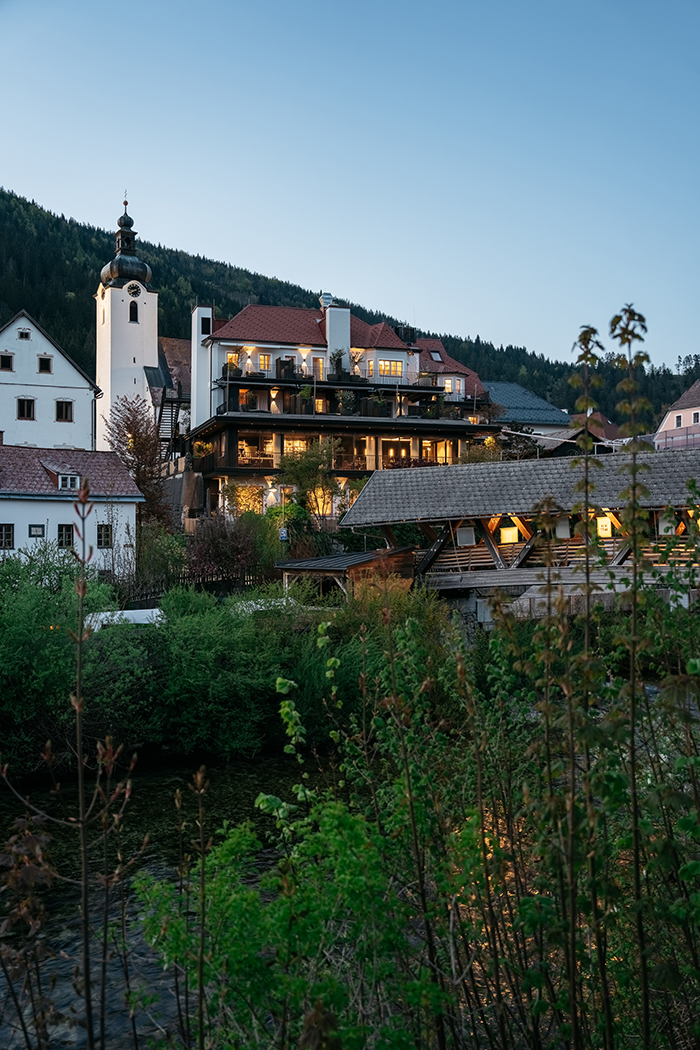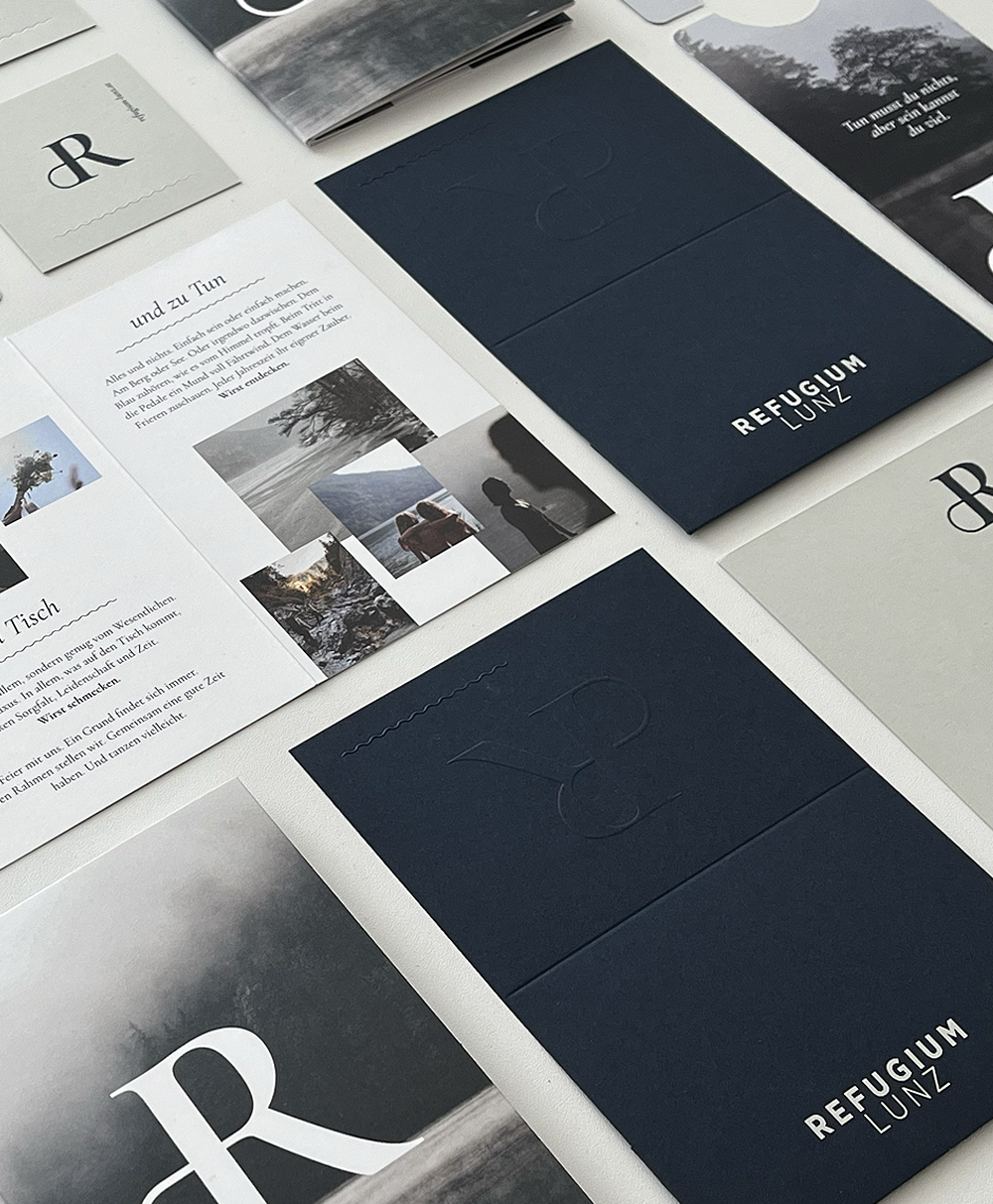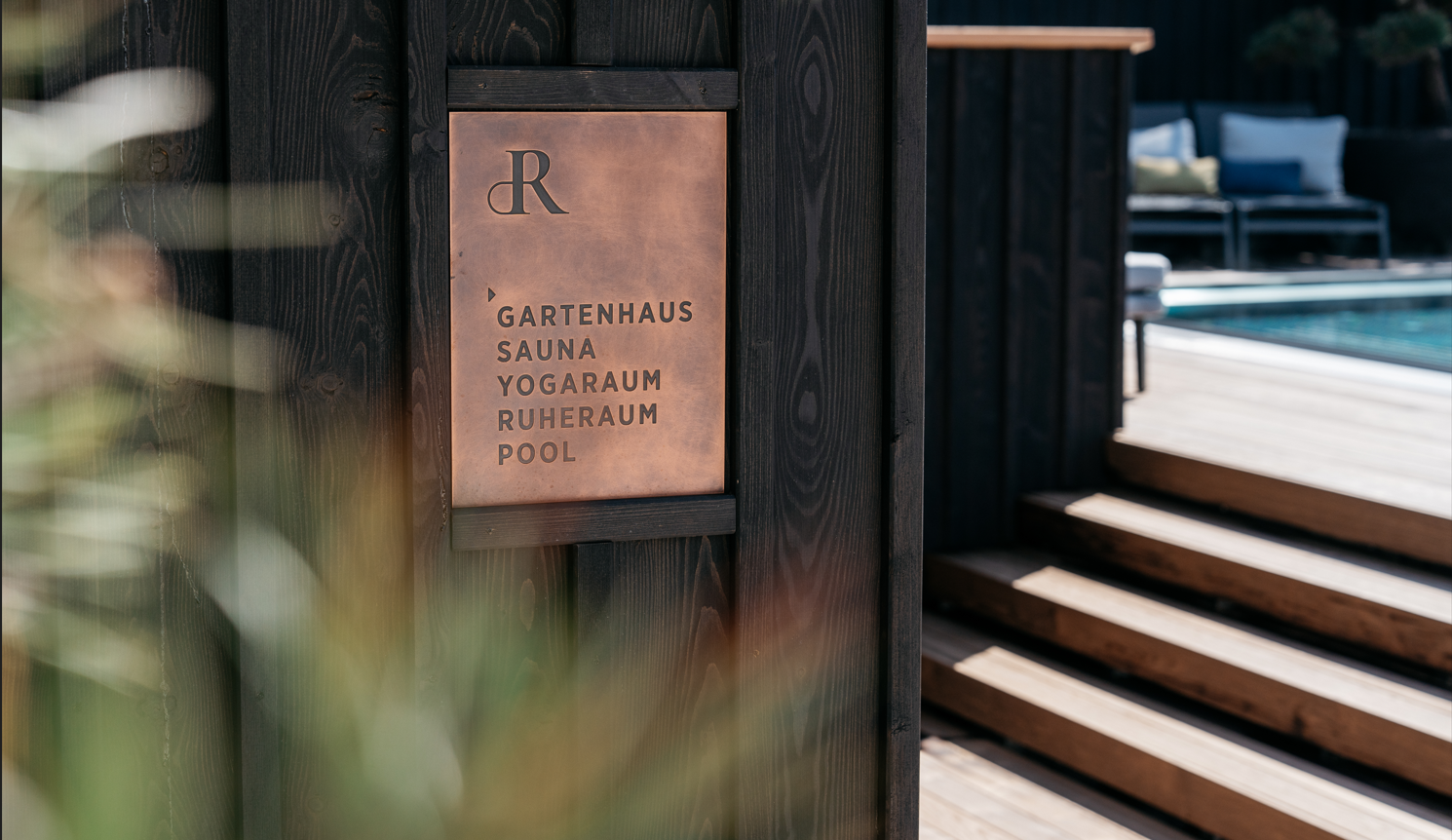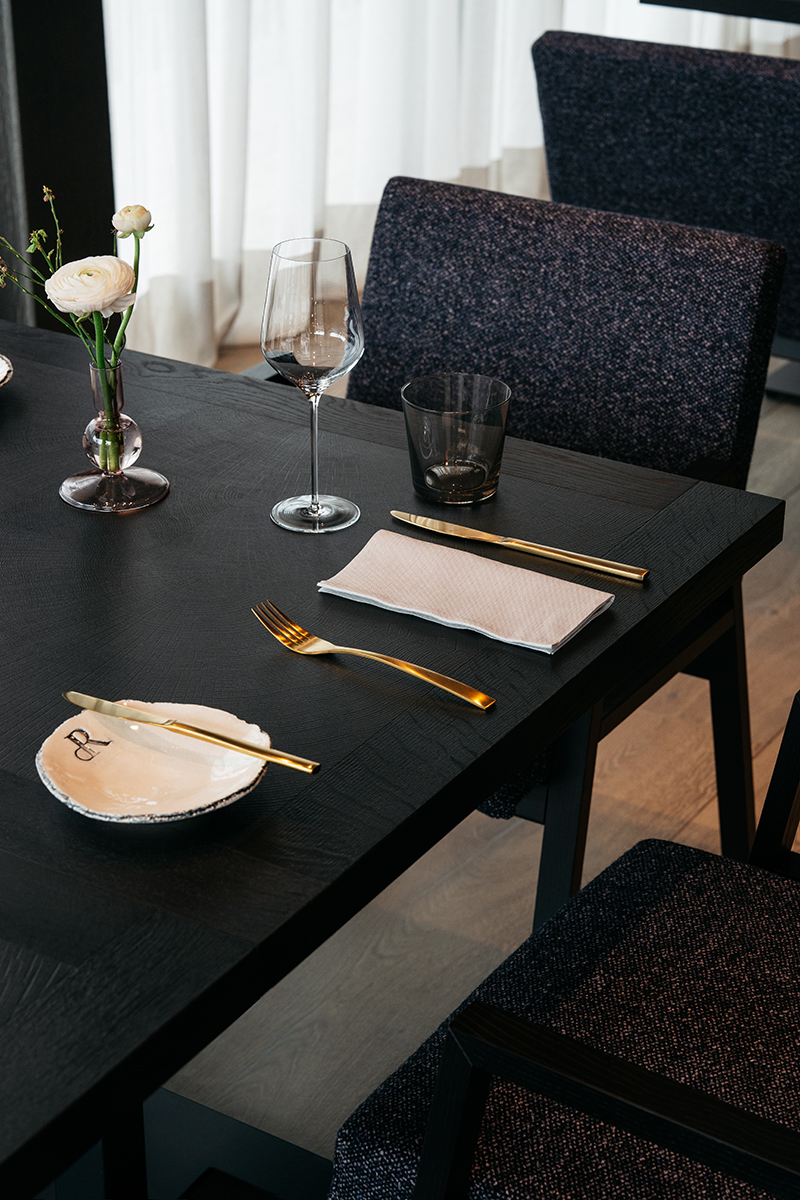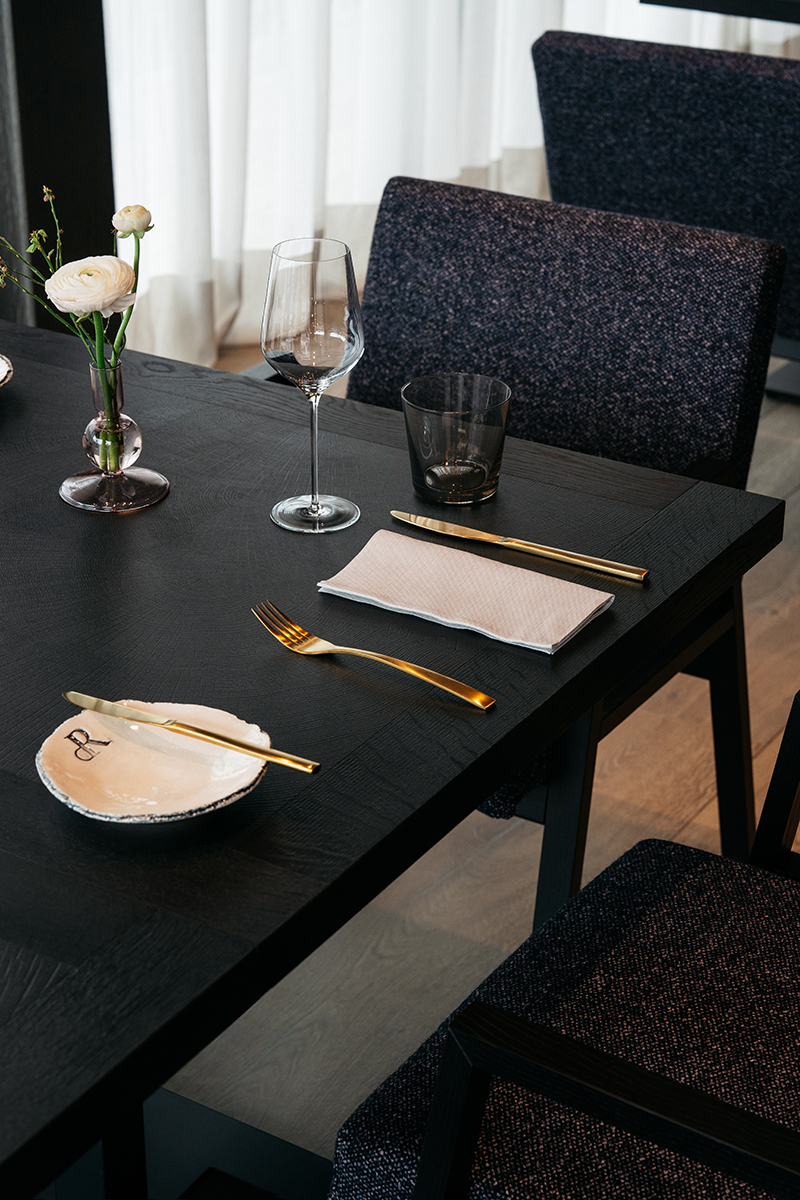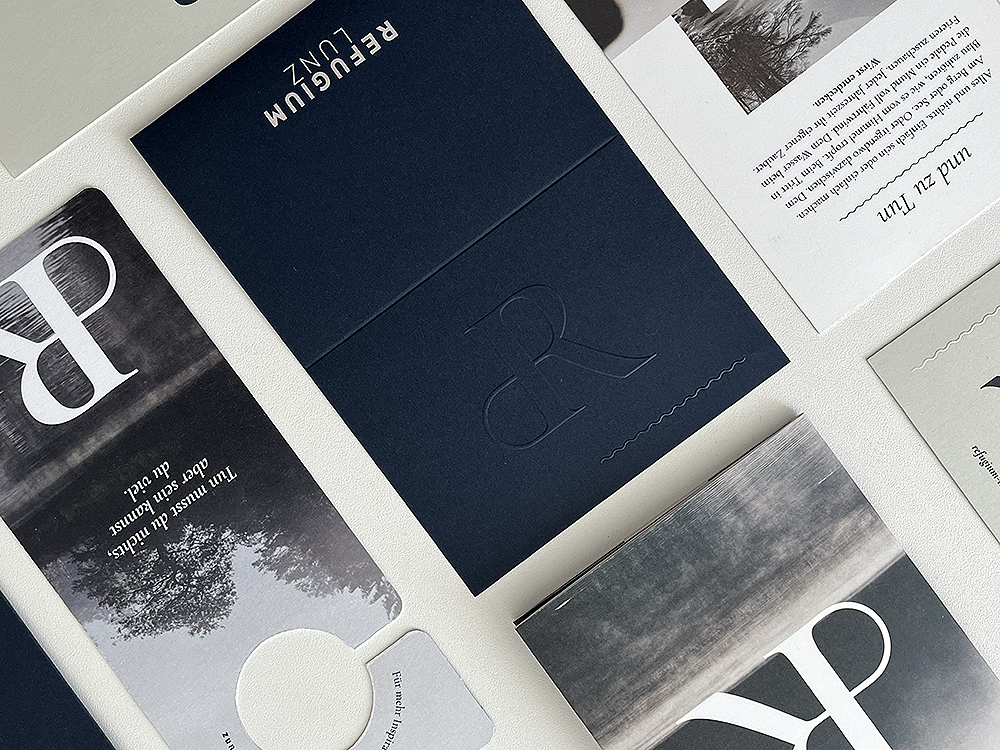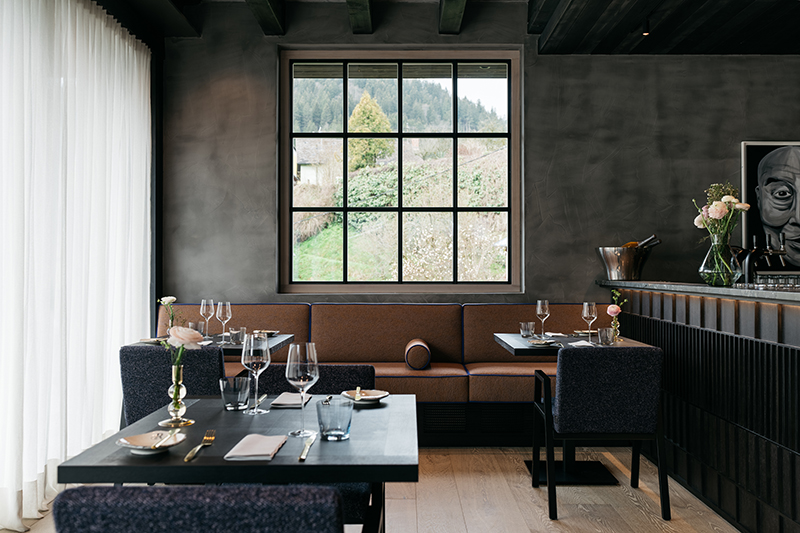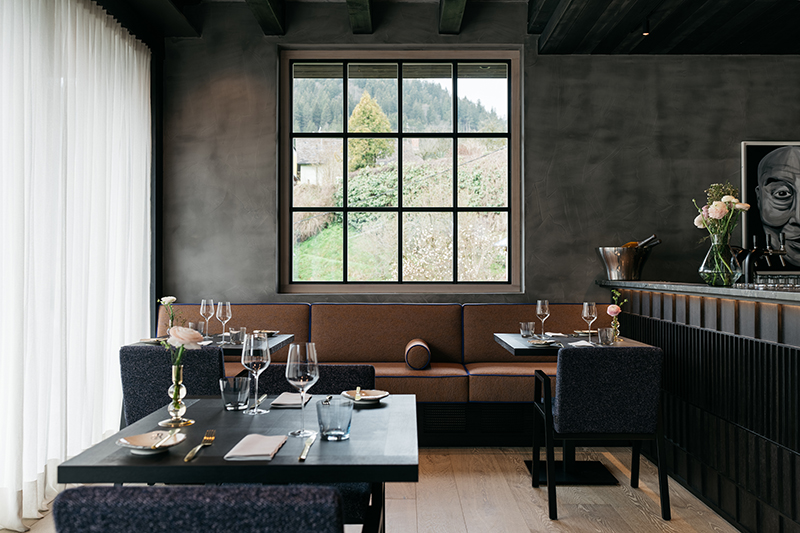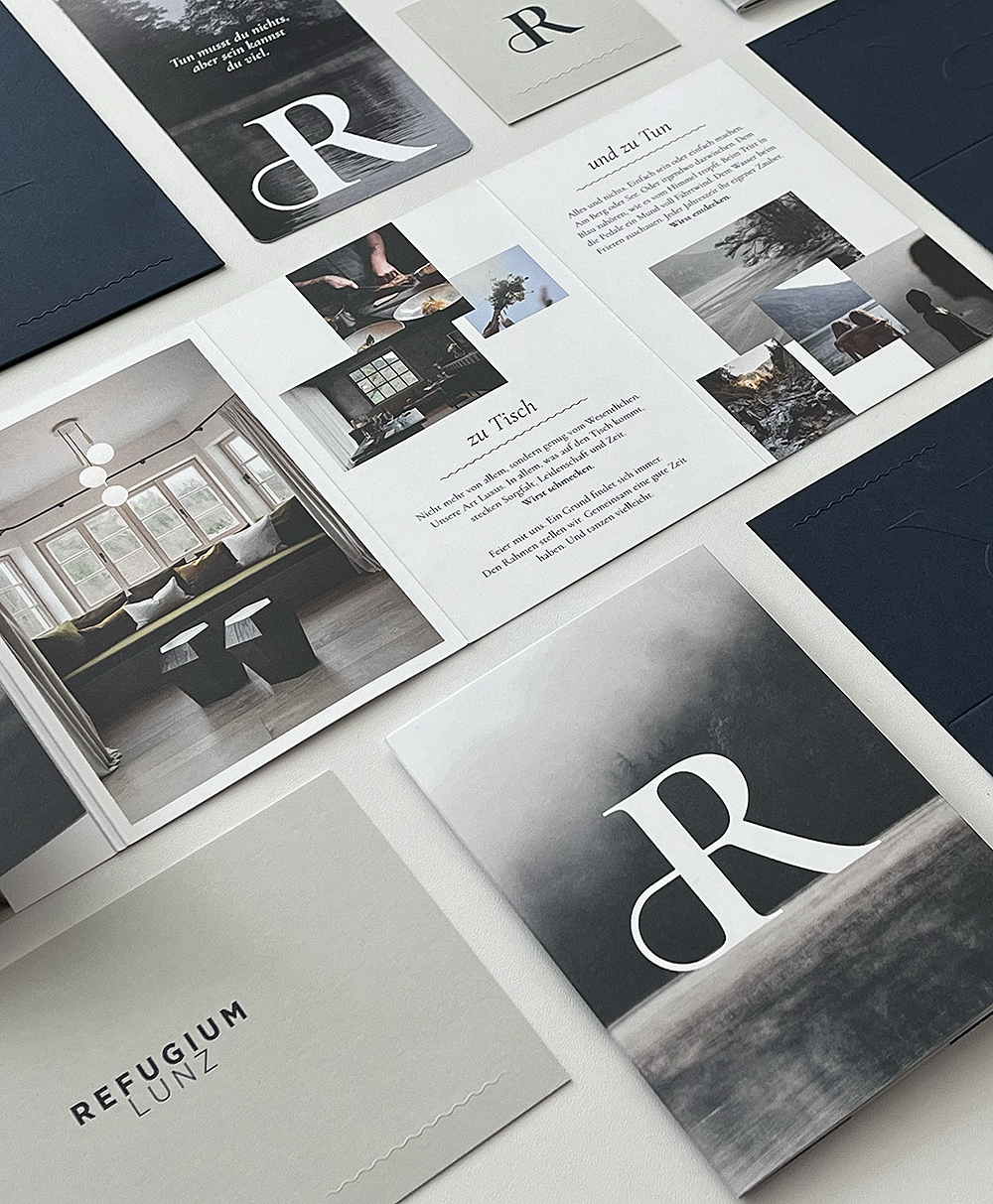 CI Images © Design & Paper
Images © Refugium Lunz, Fotograf: Gregor Hofbauer