Poland seems to be full of cool restaurants and cafes, with visual identities to match. The latest addition to the list is Bliżej, a restaurant & bar in Gdynia. The cool and effortless style of the branding was done by the creative studio Less, run by three young talented women.
Bliżej, which means "closer" in Polish can be found in the seashore city of Gdynia in Poland. Offering meals from breakfast to dinner, and everything in between it has become a popular meeting place for locals. The laid back atmosphere of the place was skillfully translated into the effortless looking visual identity by the creative studio Less.
Lately I've seen many new visual identities designed, especially for the culinary world, that focus on the logo or icon. And that is the case with Bliżej as well, but in no case do I mean it as a bad thing, especially when it is done as well as here. The custom made type which forms the name Bliżej is the focus throughout the range of products. While the colors are left muted and light, all eyes are on the product itself. The designers decided to use one of the hottest current trends: stamping. A larger rubber stamp of the logo is used to brand the takeaway packaging and a smaller one, only showing the letter B of the logo, is used for the customer cards. It's lovely how the visuals become part of the interior of the place, from a huge mural on the wall to patterns on the windows, matching the paper placemats.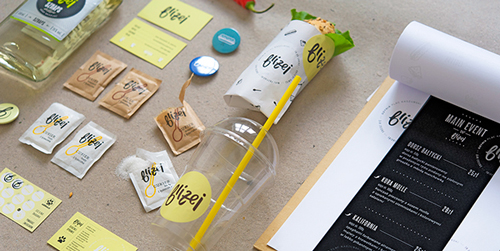 The fresh and light feel of the visuals feel very appropriate for the restaurant that focuses on a young and cool clientele. While browsing through the photos of the restaurant's facebook page I could not help but feel the fun and relaxed feel of the place, and on top of it all, the food looks amazing! So if you are in the neighborhood, make sure to take some time off and pop into Bliżej. We can't wait to visit this place!
Plac Kaszubski 1a
81-350 Gdynia
website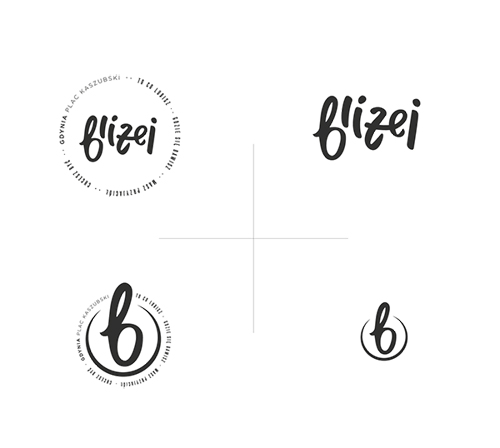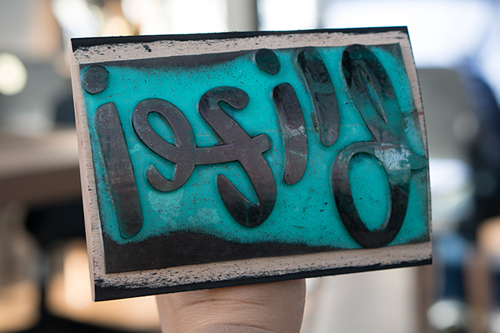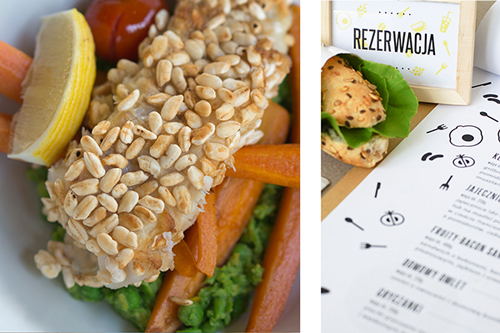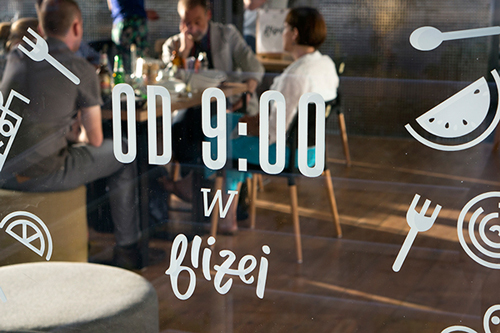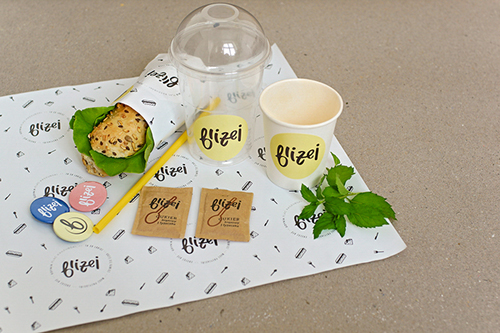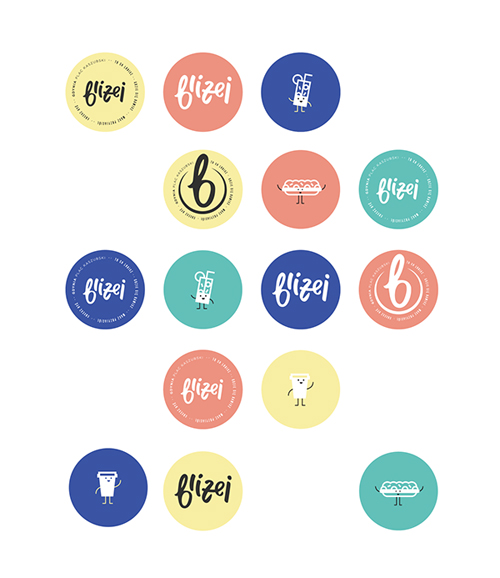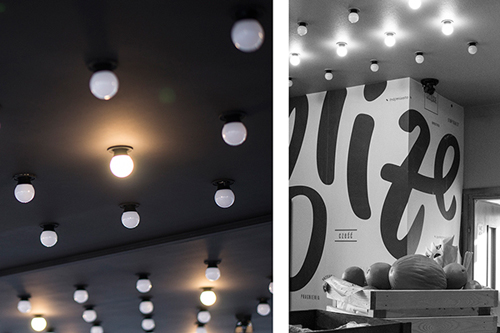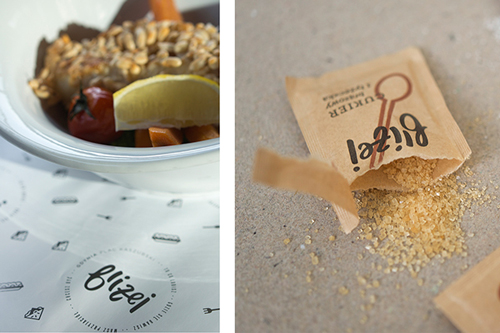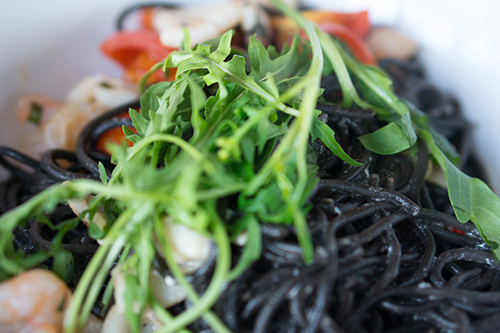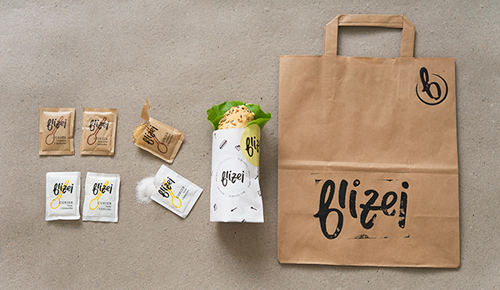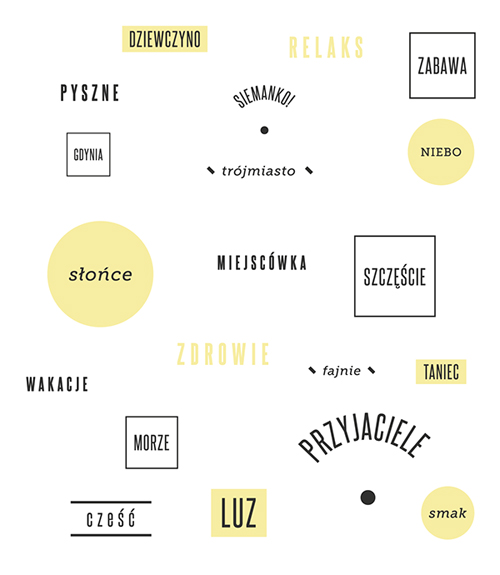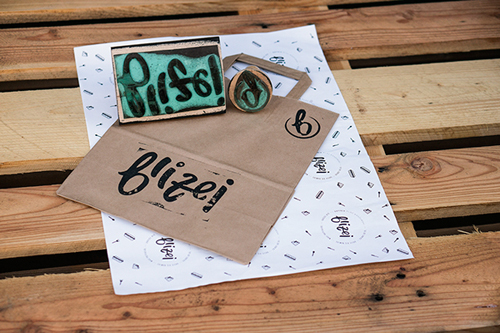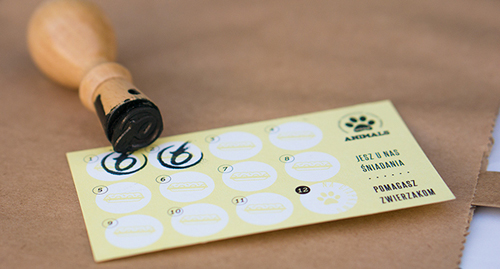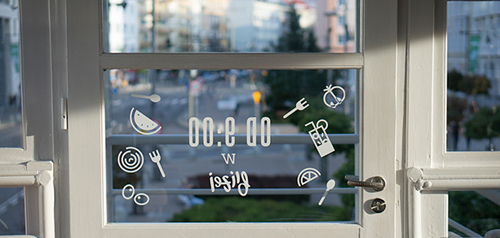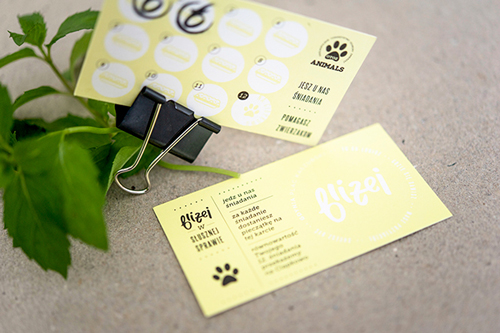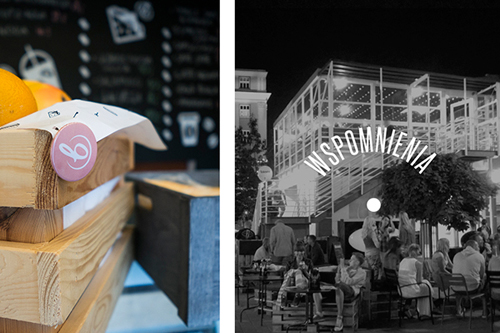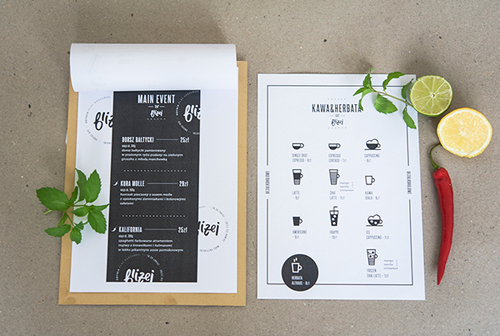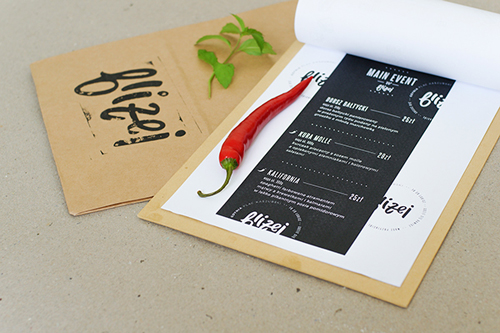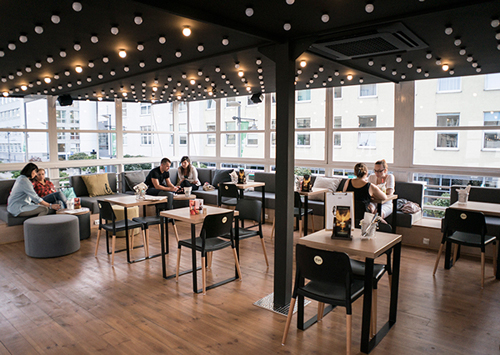 Photos via studio Less Behance