Sergiy Maidukov is a Ukrainian illustrator working for giants such as The Boston Globe, Diplomat, Architectural Review, Datum, Harvard Business Review, and Swerve. Based in Kiev, his unique creations are brightly colored and often offer a new perspective or take on the subject. It was his "Navy Seals" illustration for Esquire Ukraine that demanded my attention and made me giggle.
Known for his commercial work for a variety of publications, Sergiy Maidukov is an incredibly productive artist with over 120 illustrations done in one year. Draw more, draw all the time because it is only the quantity that turns into the quality, – Maidukov has stated. It's his fast pace, strong work appetite and unique style that has placed him as a valued illustrator among his peers. He only started three years with a horror magazine being his first project in the field, gradually shifting from design to illustration.
Maidukov's work plays on positive versus negative space, perspective, and eye-catching details. All these combined with powerful color combinations and textures create a visually interesting illustration that is not tied to space or time but seems classic and universal. He seems to enjoy portraying current topics, whether it being cultural, political or economical.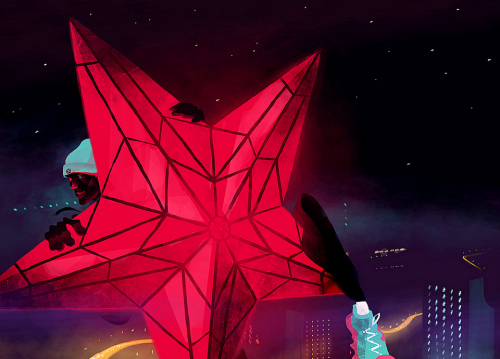 Roofer Mustang For Esquire Ukraine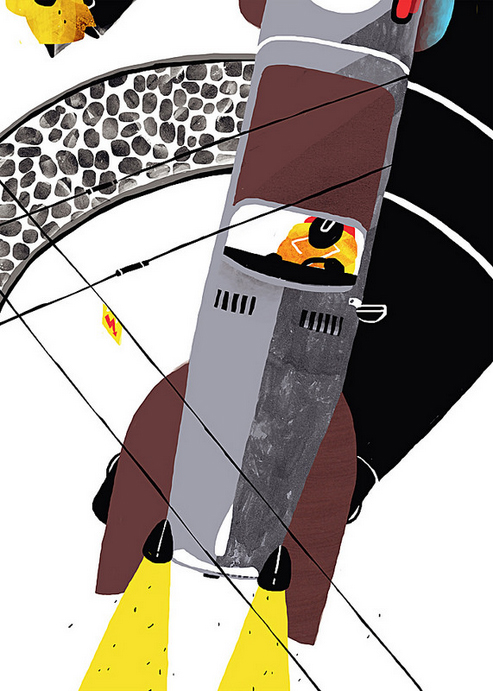 For the novel of Mykhajl Semenko, which called 'Misto' (City). For 'Osnovy' publishing.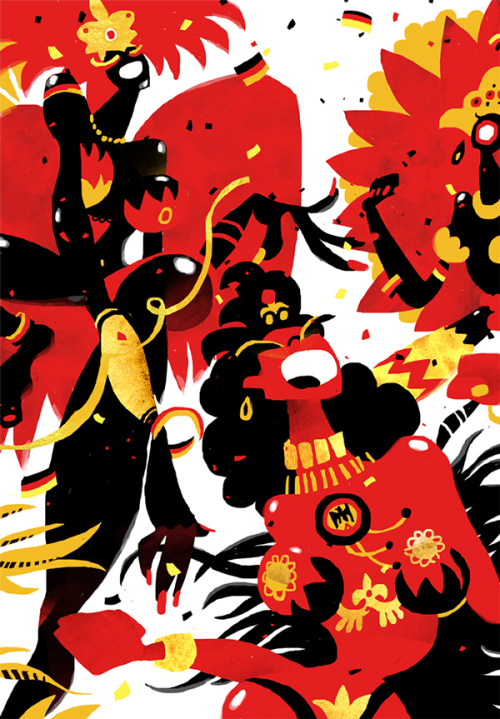 World Cup: Brazil / Germany, for Esquire Ukraine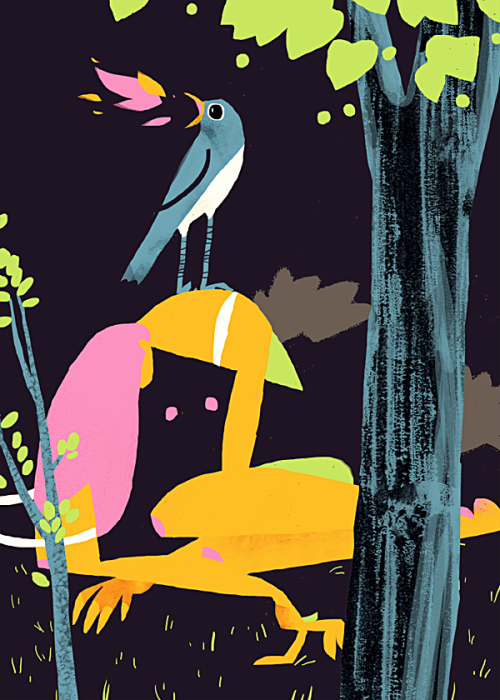 Lime Tree, for 'Osnovy' publishing.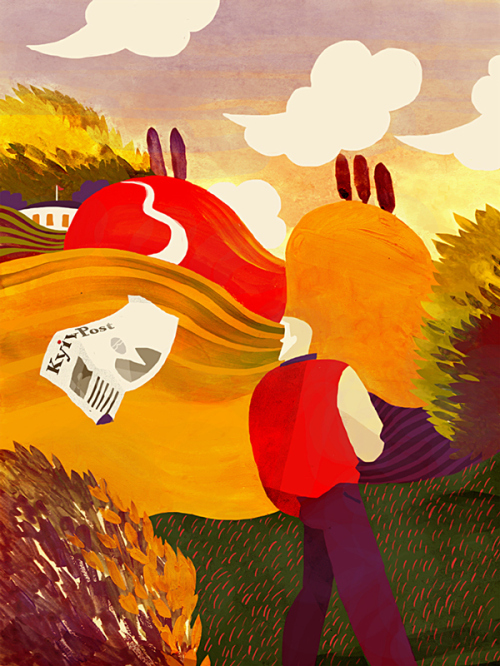 Botanic Garden by Fomin. For 'Kiev Places' postcards set.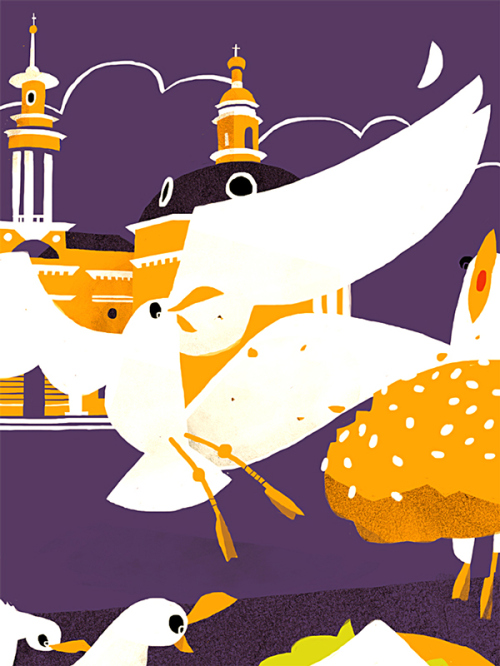 Pochtovaya Square. For the 'Kiev Places' postcards set.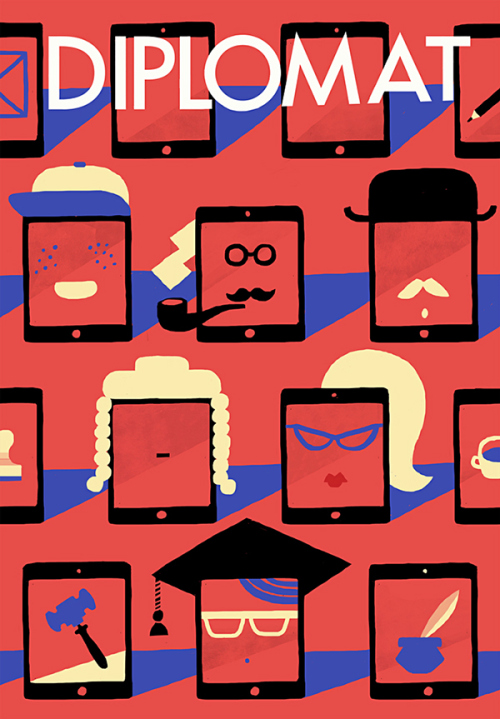 Diplomat magazine cover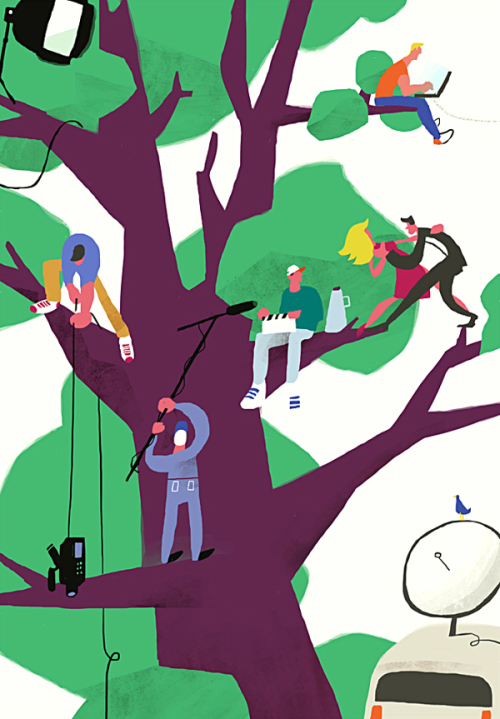 Environmental Moviemaking Practices.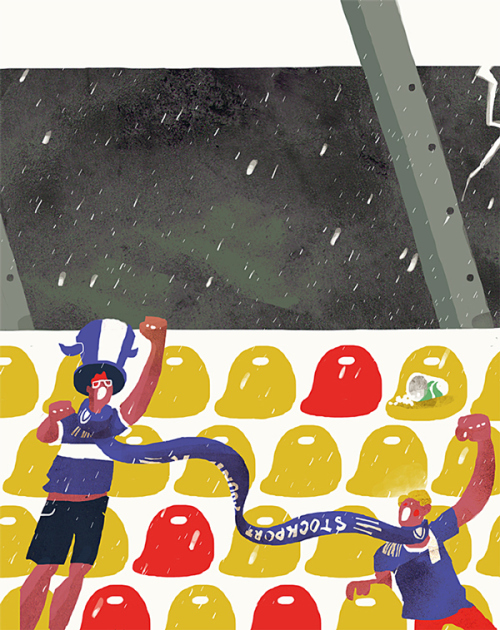 Stockport County story, for Brussels Airlines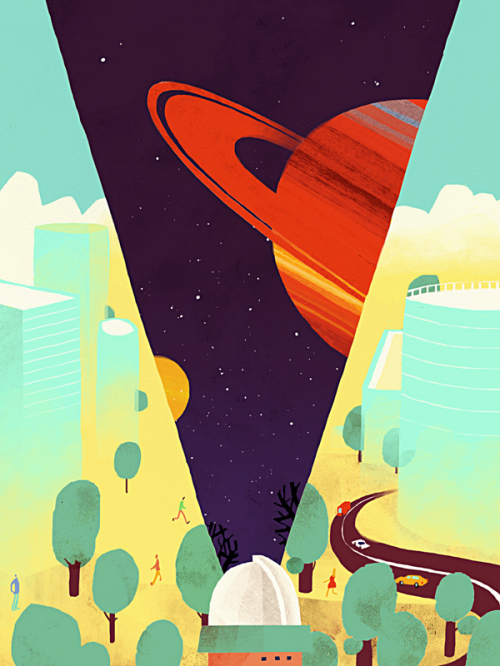 The Observatory. Kiev Places postcards.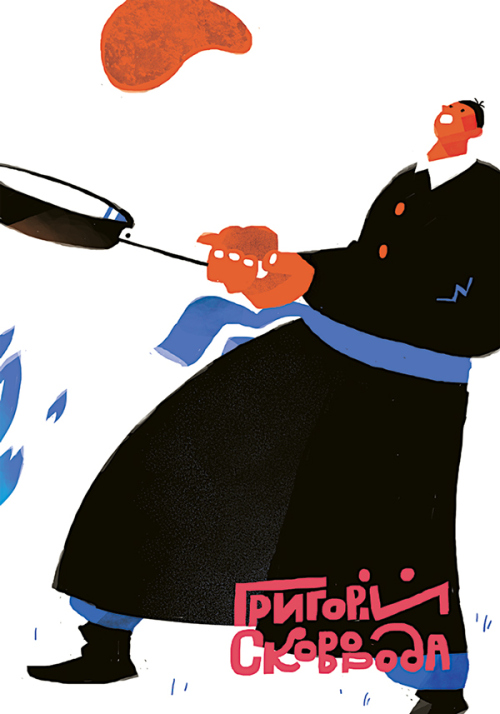 Hryhory Skovoroda. Ukrainian philosopher and writer (18th century). For the openair Lviv international poster exhibition.
Photos via Sergiy Maidukov