Romanian artist, illustrator and muralist, Saddo started his career as a founder of one of the first Romanian street art collectives. Since his work has taken him on a journey across the world, working on various projects and collaborations. With a flair for the weird and wonderful, Saddo creates allegorical and spiritually charged imagery with a folk art aesthetic.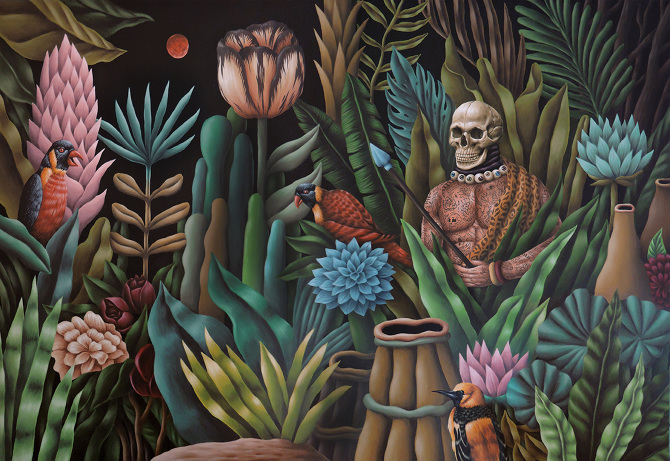 Based in Brasov Romania, Saddo has always been attracted towards bizarre and fantasy-like imagery, being a fan of horror and sci-fi movies and books since early childhood. Graduating from University of Art and Design in Cluj-Napoca as a graphic designer, he chose to take his talent to the streets instead of getting an office job, by being one of the forming members of the first street art collective in Romania, The Playground.
His artistic work ranges from dreamy, colorful, pop-surrealistic paintings, to dark, monochromatic, powerful drawings. Without a too rational approach to his artistic process, he holds his works as more of collections of suggestions, influences from Renaissance, Flemish Masters, lowbrow art, street art, design, and personal moods, creating fantasy scenes, intricate portraits and abstract compositions.
Saddo's street art activity brings a fresh fun vibe to his style, and has opened doors to many different projects, commissions for advertising agencies and collaborations with galleries in Bucharest, Vienna, Berlin, Copenhagen, Stockholm, New York, Los Angeles, Montreal, Glasgow, Salvador, etc. His latest projects include his first solo-show, "Rise of The Bird People" at Objectos Misturados Gallery in Portugal, the "Coffins" duo-show with Aitch at La Petite Mort Gallery, Ottawa, in 2014. And his second solo-show, "A Stranger in the Garden", this spring at BC Gallery in Berlin.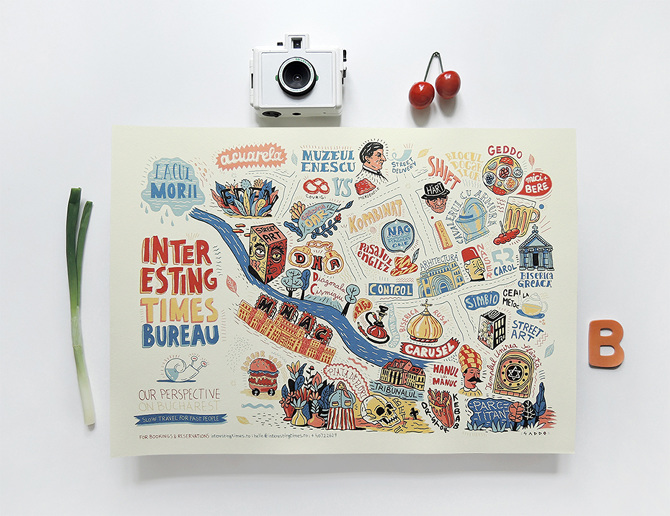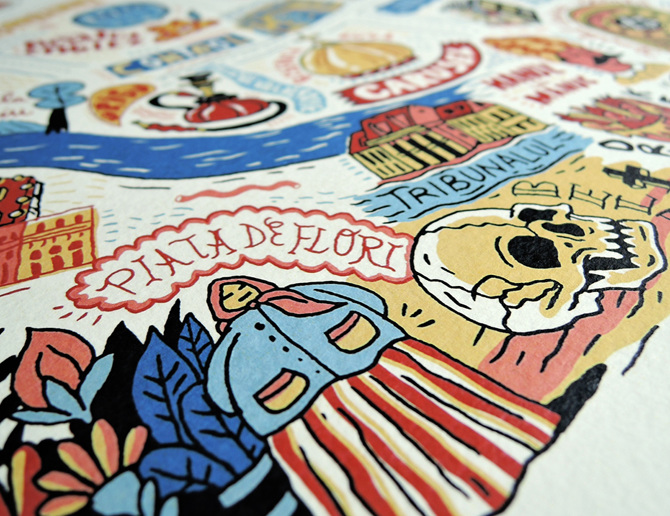 Commissioned illustration for Interesting Times Bureau who organise alternative guided tours through Bucharest, Romania.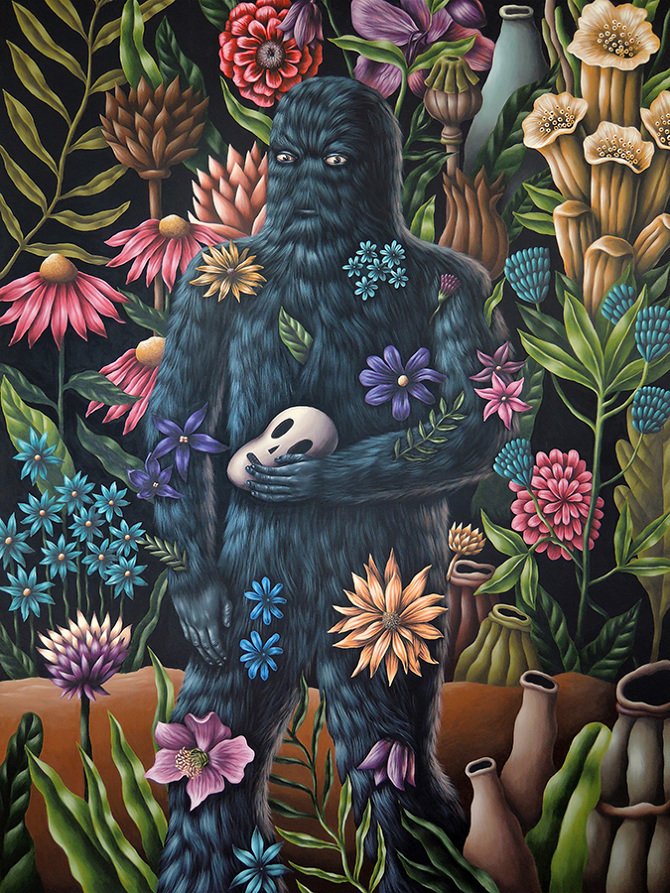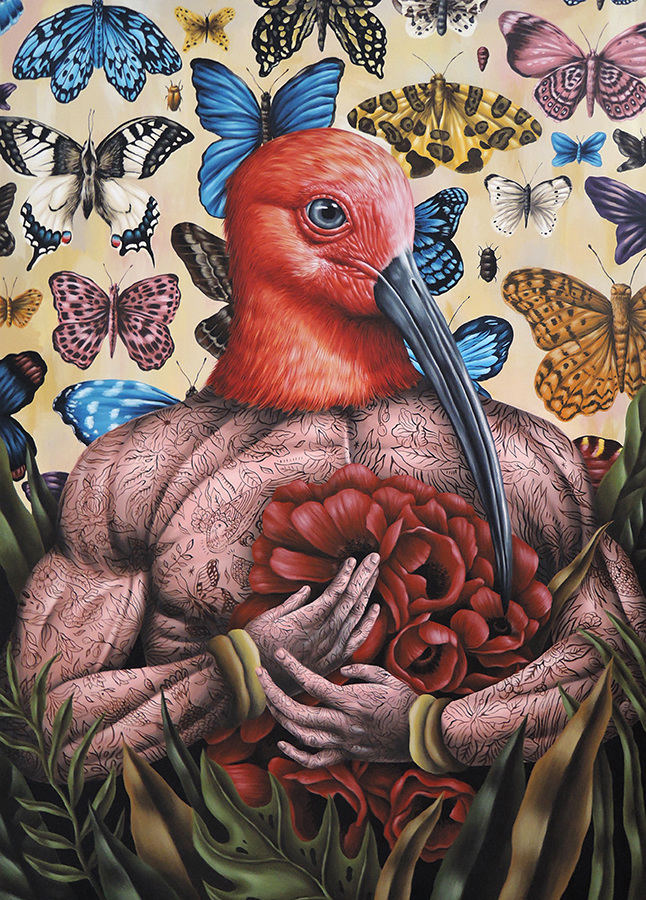 A Stranger in the Garden – Solo Exhibition at the BC Gallery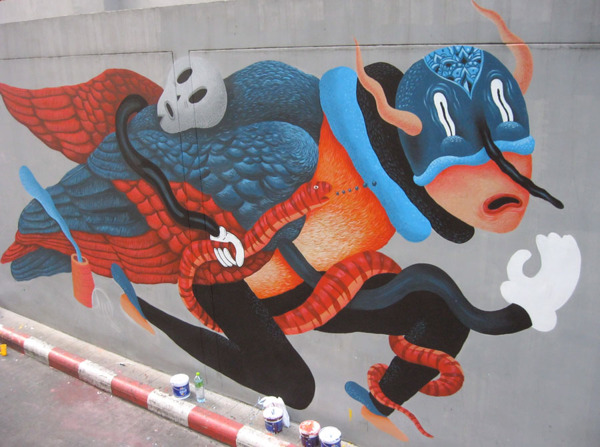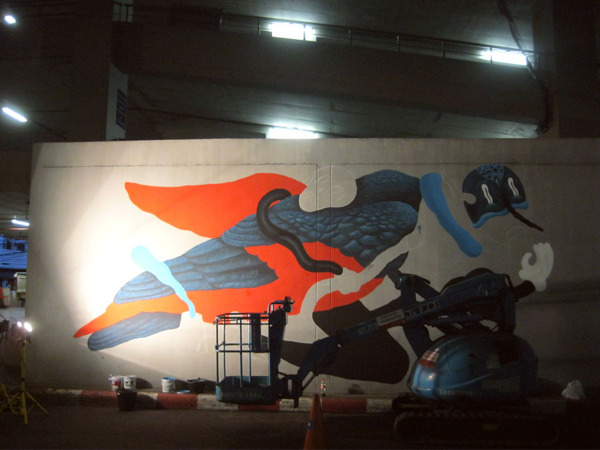 A mural in Bangkok for the Bukruk Street Art Festival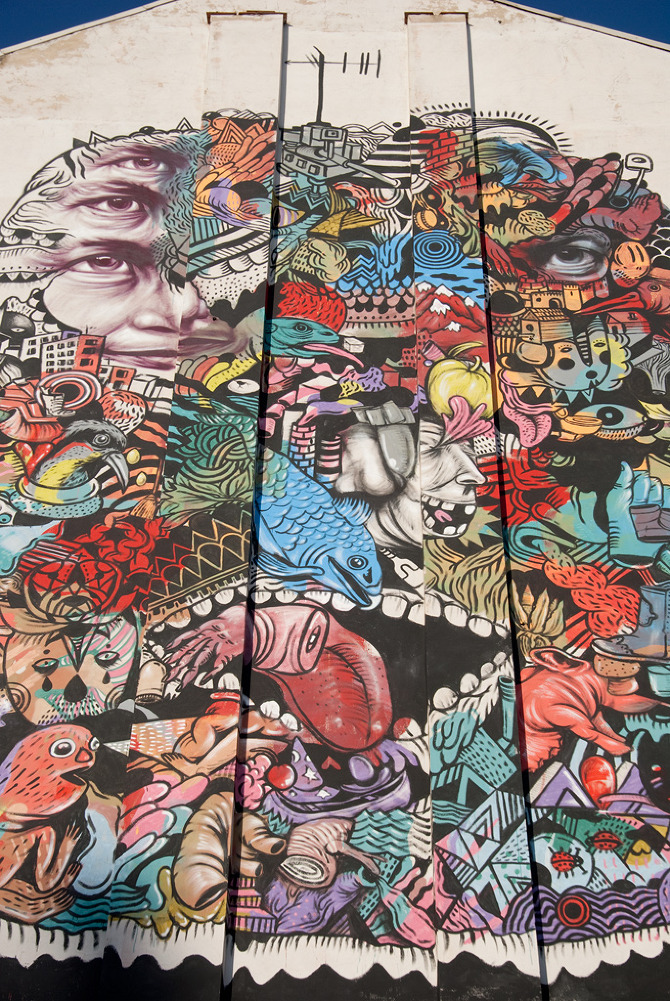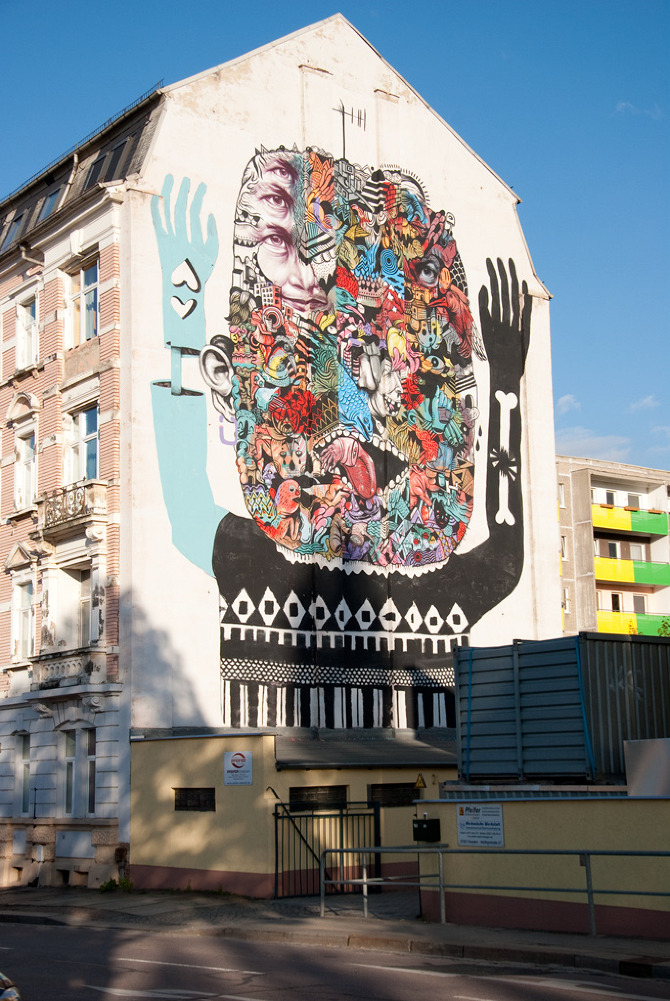 A mural done in collaboration with fellow artist Other, at the City Builder event in Dresden. 
Illustration for Esquire magazine 
The Rise of the Bird People – Solo Exhibition at the Objectos Misturados gallery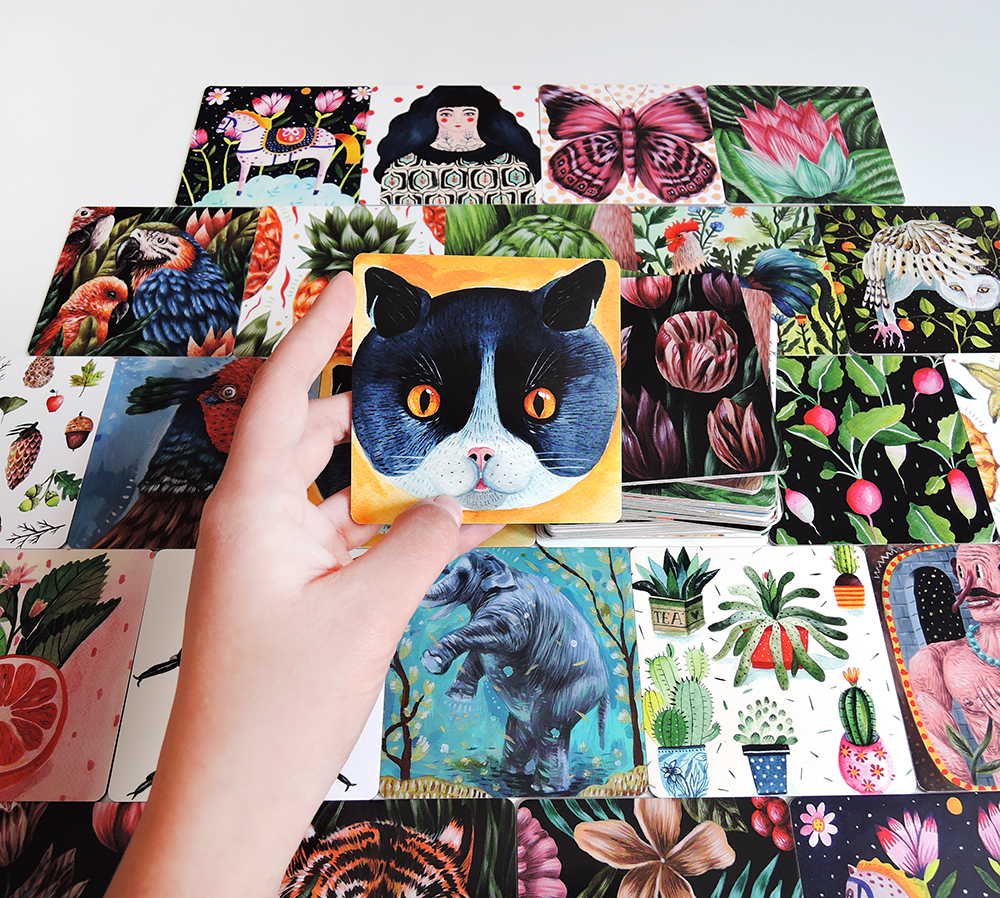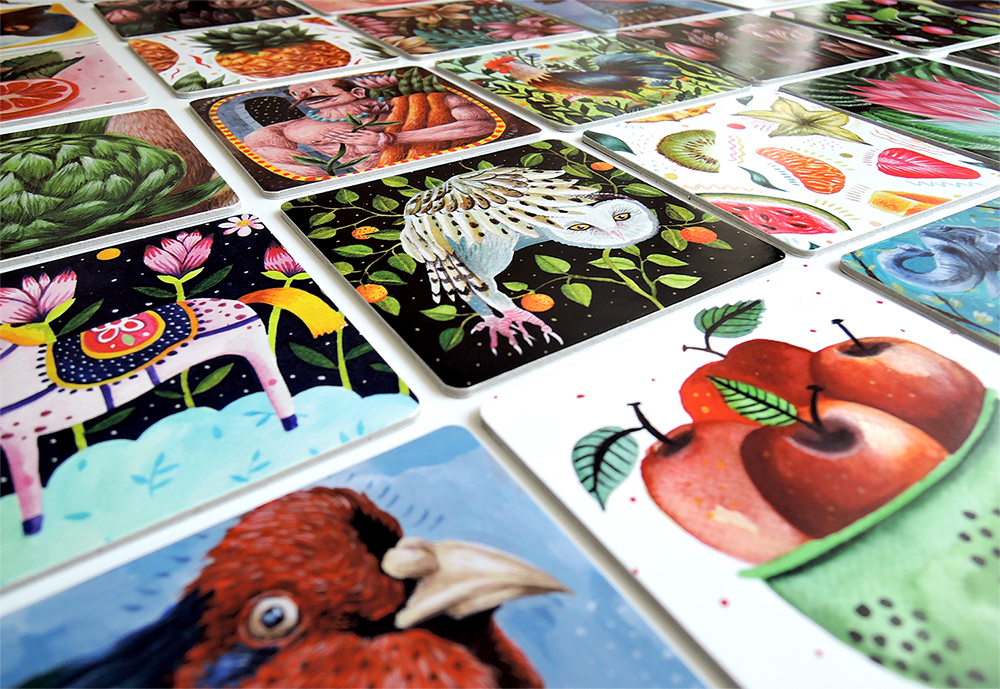 Saddo & Aitch memory game, which you can help to finance
Images via Saddo