Our previous feature on the Ukrainian illustrator Sergiy Maidukov's work was a few years ago, and it's time to take a peek at his latest creations. The man with a rich imagination and matching skill set to put it on paper shows no signs of slowing down, continuously producing work for an enviable client roster. Maidukov's unique way of visualizing an abstract concept and ability to produce high-quality work fast has landed him on top and in front of ours, as well as many other eyes.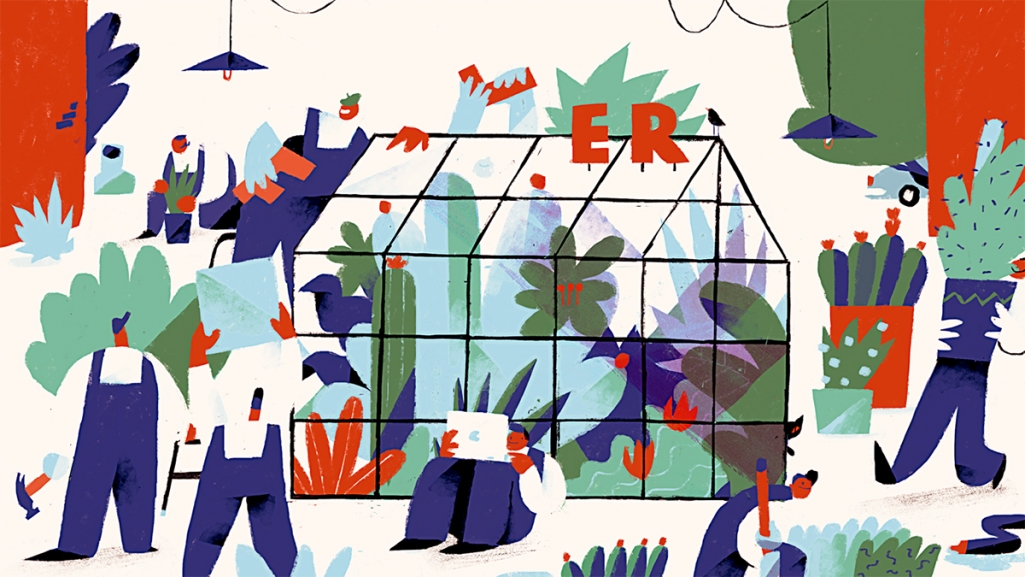 Mixing rich, earthy colors with geometric, over-exaggerated proportionate characters, along with rough and rugged textures, his work is uniquely characteristic, yet reminiscent of old Soviet poster design. Never quiet nor subtle, always demanding attention, the dynamic, almost electric compositions take up all the space given – and sometimes a little more, often spreading over the pages edge mixing the made-up with reality. Like a still photograph of a movie set, Maidukov illustrations showcase a situation full of action and emotion, whether a tragedy, comedy or drama.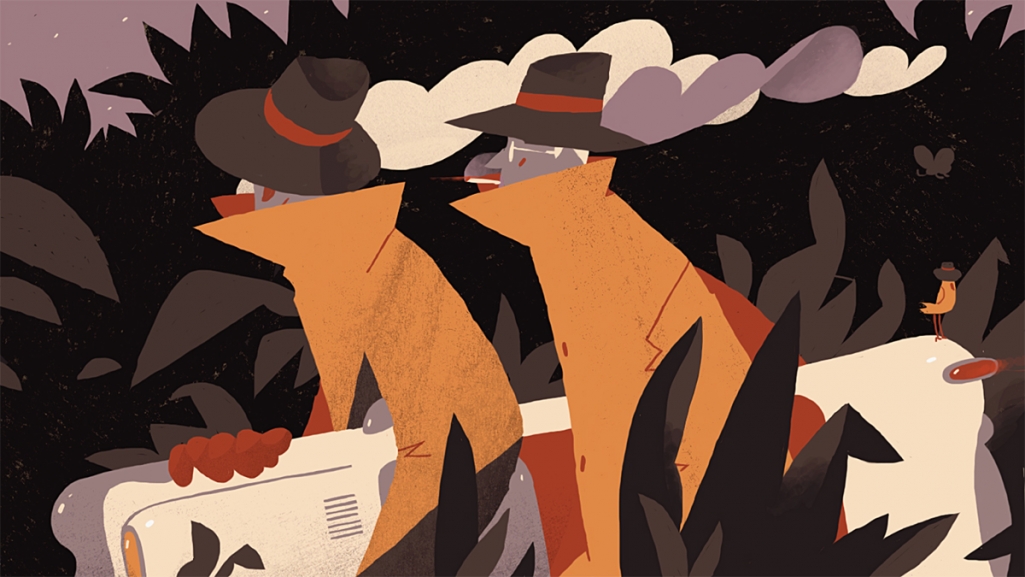 A story about stolen Hemingway's Chrysler NY 1955, for Narratively mag.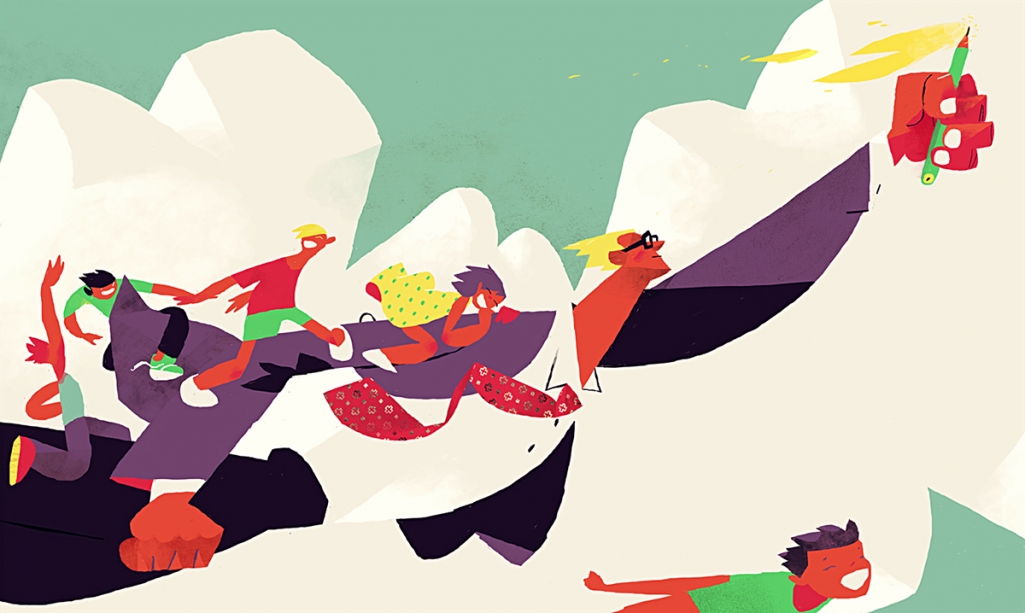 Creativity as a heart of education, for British Royal Dance Academy, interview with Sir Ken Robinson.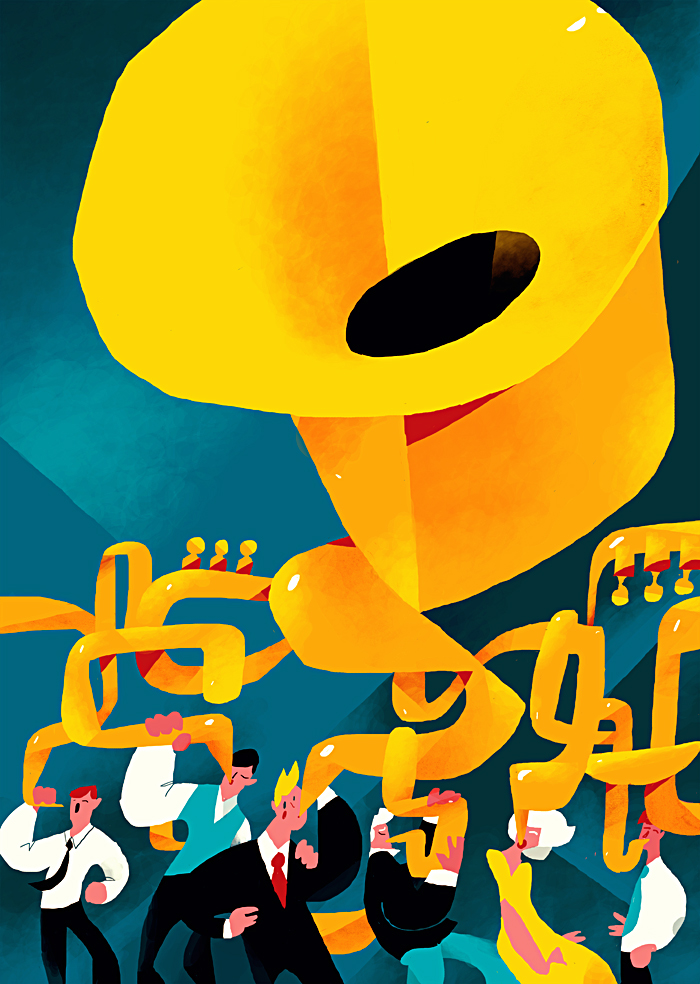 A corporative collaboration for Equatex magazine.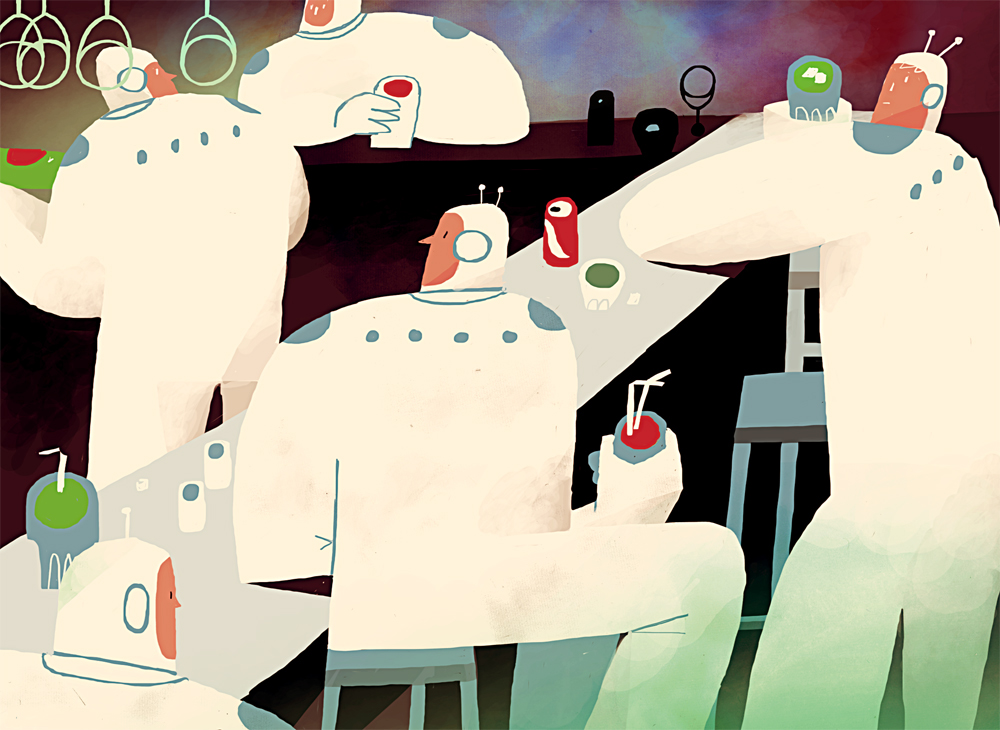 Fururistic forecast column for 'Father' mag.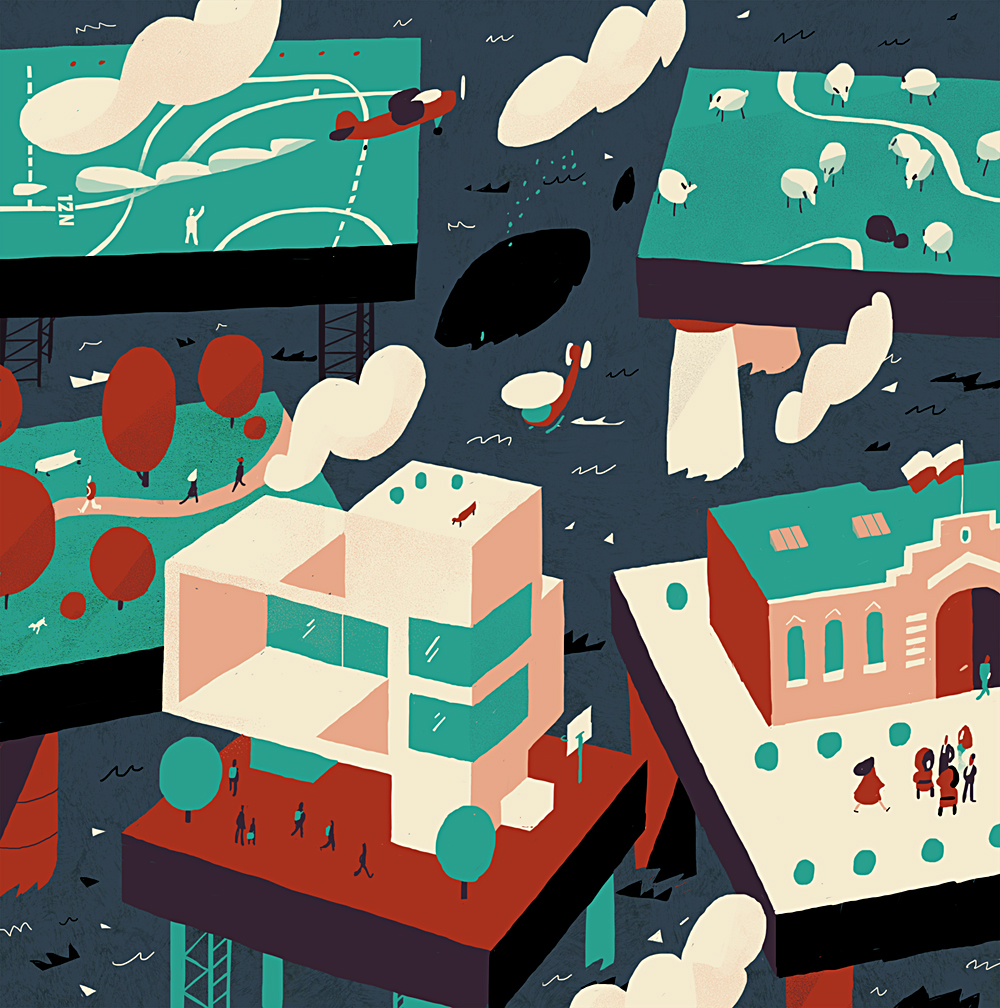 An opener for Maersk Group corporative magazine about the oil industry and the environment.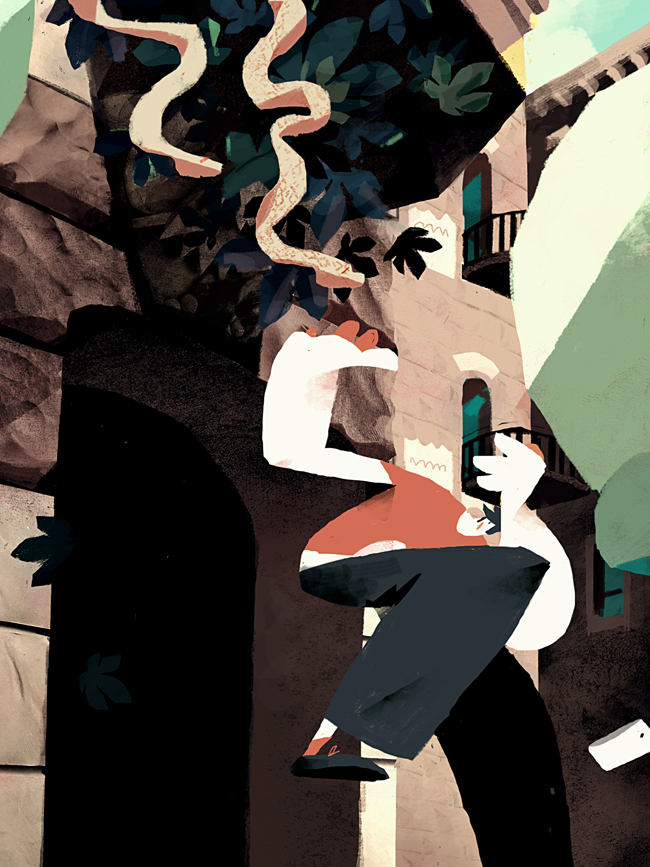 The first one from 12 pieces for a 'Kyiv places' postcard project,  about architectural masterpieces breaking down. This is 'House with Snakes'.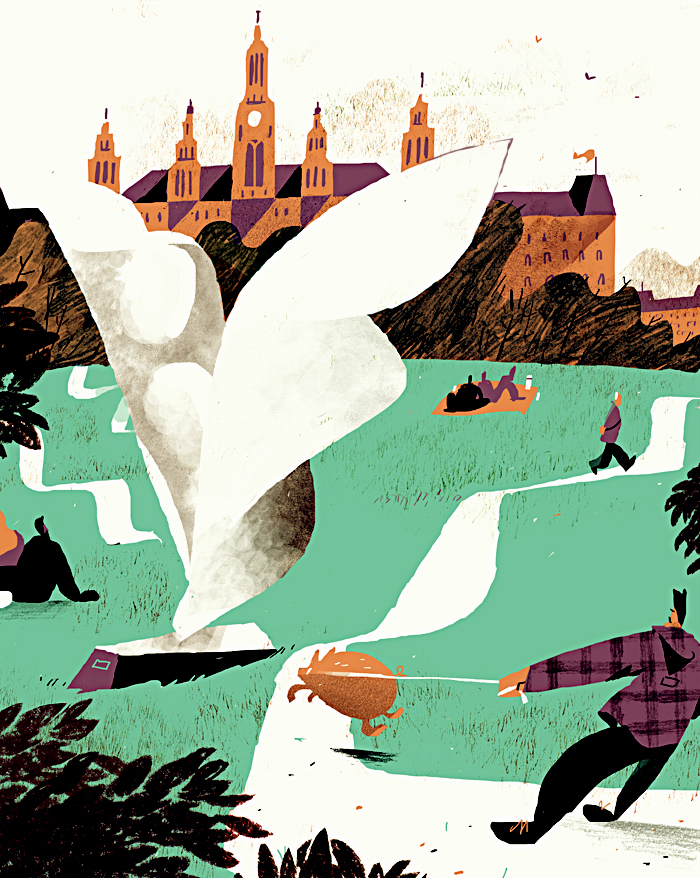 Soya Farming, for DATUM. Opener.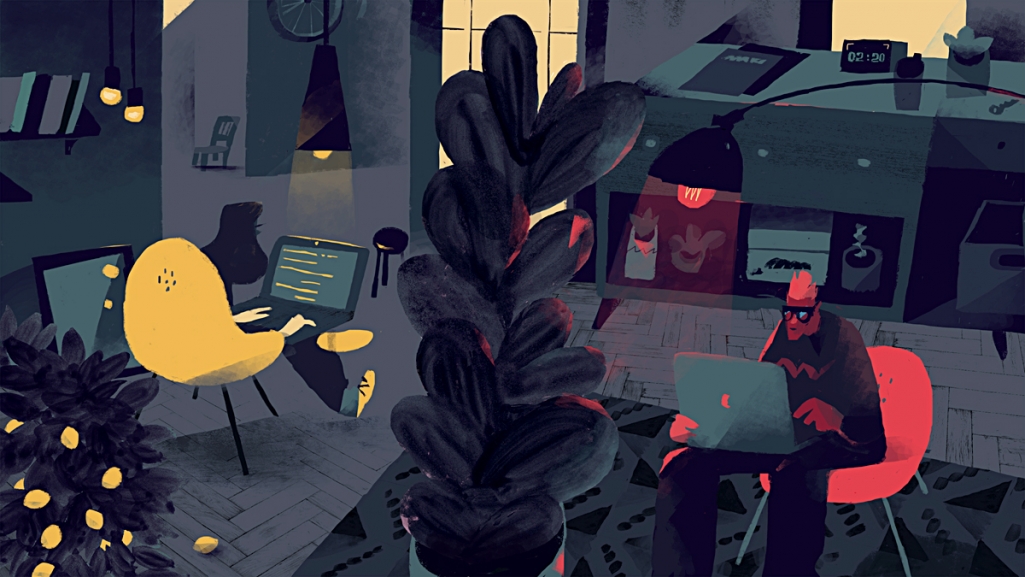 Dreamweaver vs Muse. For Adobe Corp.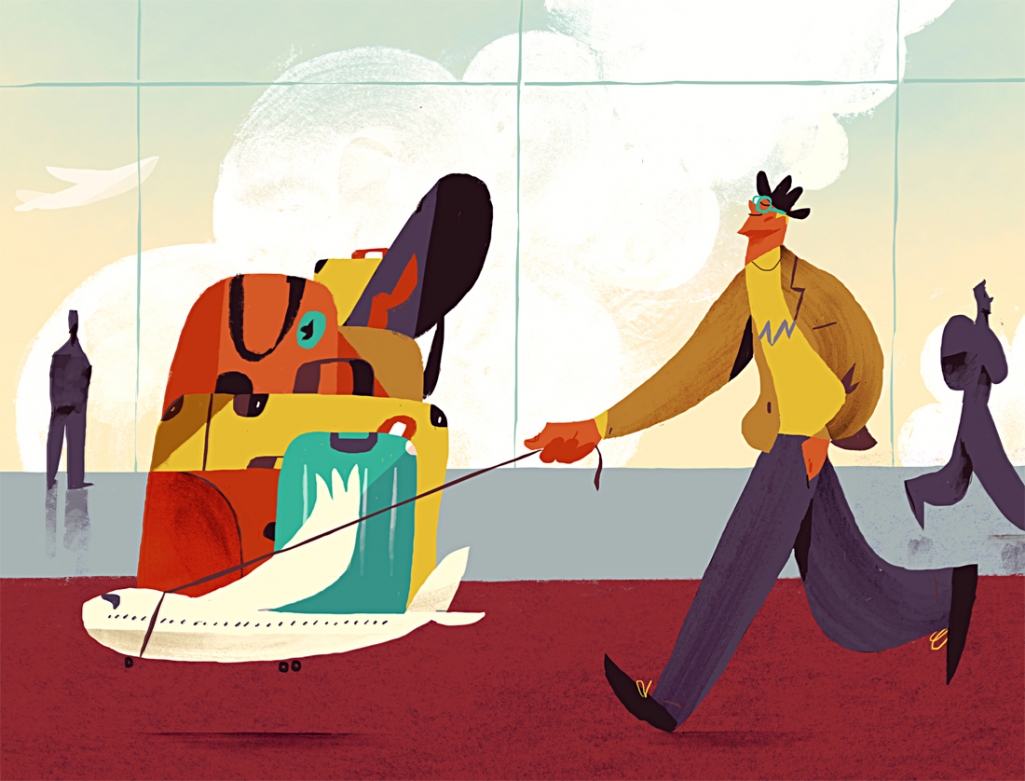 Airline Passengers Rights, for Savia mag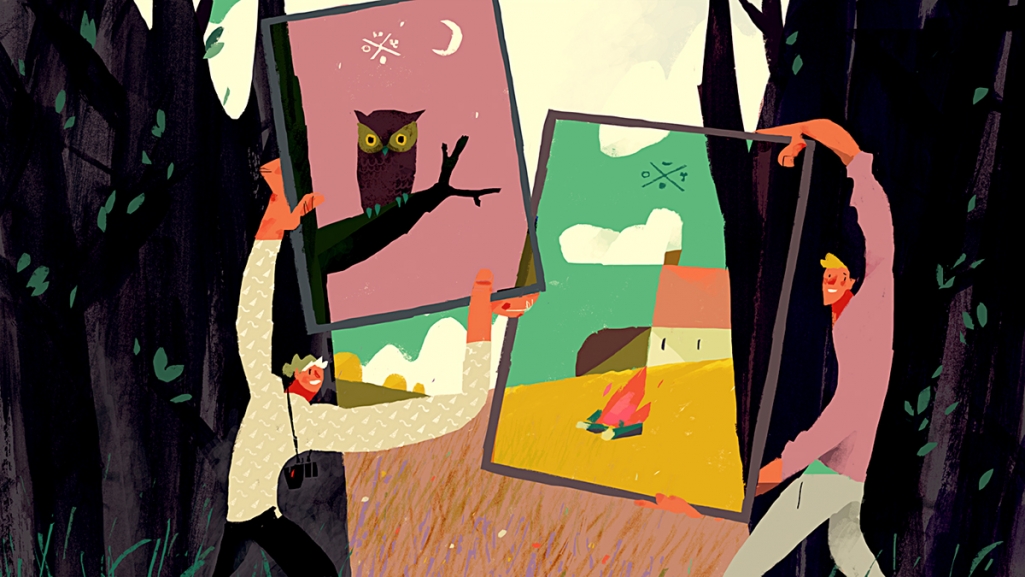 How to make a Poster, for Adobe corp.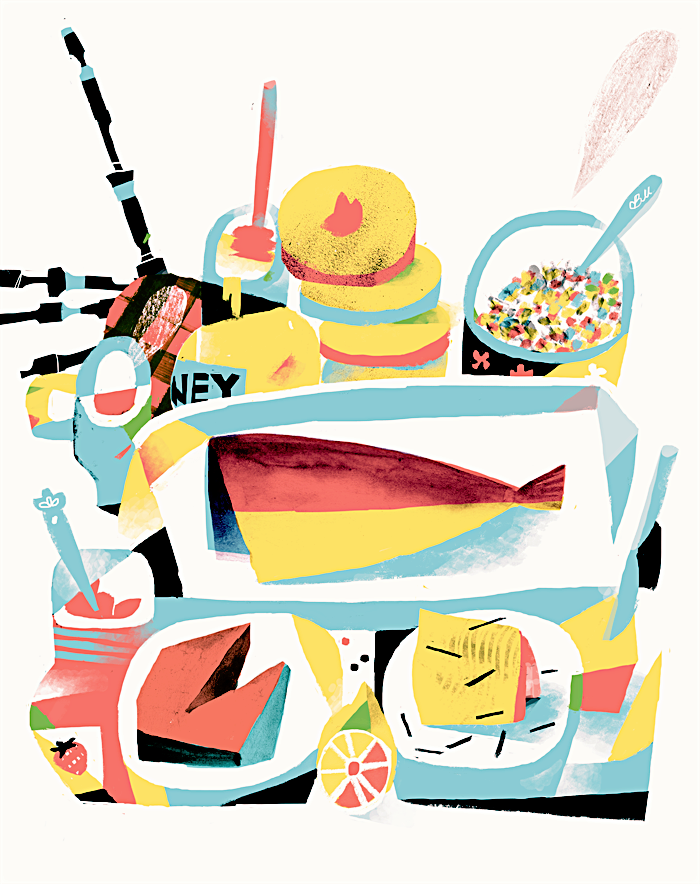 The Scottish breakfast, for Holborn mag
All images © Sergiy Maidukov