Dmytro Khrunevych is a Kyiv, Ukraine-based graphic designer with a focus area that covers the creation of branding and packaging concepts for small and medium-sized brands, event identity, and much more. Khrunevych tackles contemporary branding projects with thoughtful concept development, that he conveyed through bold elements and stylish typography. Never shying away from contrast or color, the designer takes into consideration the target customer group, market positioning, and all the details that then go into building a cohesive, recognizable, and successful brand identity.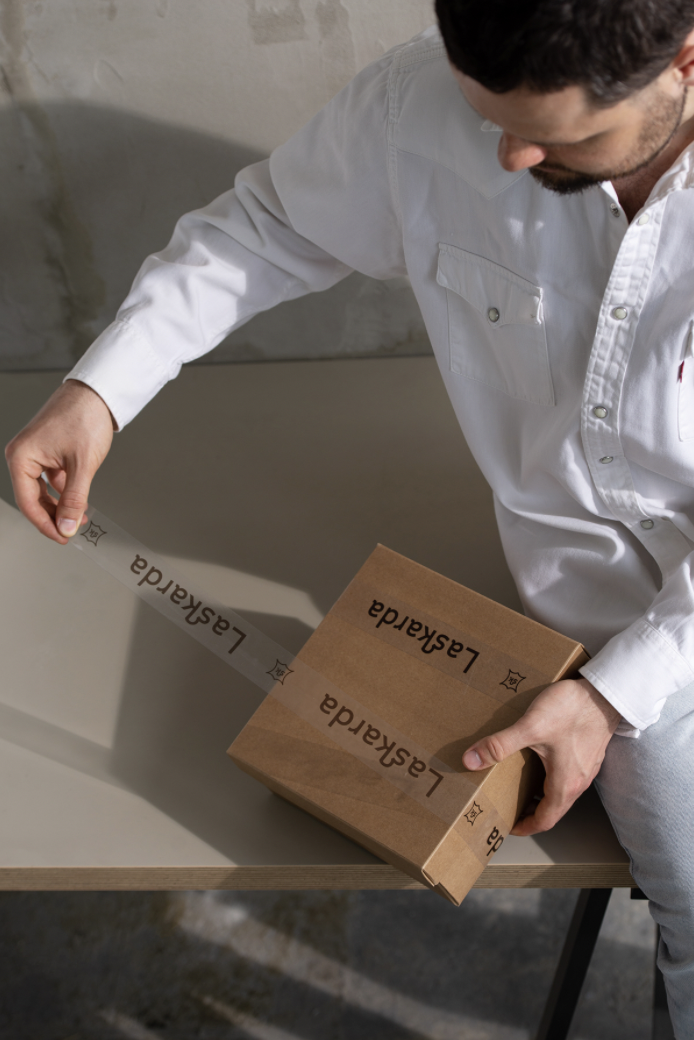 Shoe brand Laskarna's slogan "Everything is as it should be, everything is alright" acts as the inspiration for the visual identity
Khrunevych's latest client is Laskarda, a Ukrainian chain brand of leather shoes. This retail chain specializes in the sale of genuine leather shoes and prides itself on its high level of customer service. The slogan "Все як слід" became the starting point for the positioning of the brand. The Ukrainian saying "Все як слід" translates into english "everything is as it should be, everything is alright", which speaks of proper quality and service. The second meaning of the slogan is the brand's main commercial product; shoes, which leave traces at every step. The phrase "все як слід" can be literally translated as "everything is a trace".
"Any trace begins with the contact of the shoe with the surface at a certain point and ends with the moment you lift your sole off the ground. These points (circles) are a key element of identity", Khrunevych explains. Rounded corners and circular shapes are repeated throughout the identity. The main colors in the concept are brown and green, which symbolize the authentic and natural origin of the leather, the product's main material. The modern sans serif type logo incorporates the round element, while the numerous stationery and packaging applications build a strong, united identity.
You can follow the designer on I
nstagram
for more branding and packaging inspiration, or take a deep dive into our previous features on the topic
here
.