Studio Najbrt, a leading Czech graphic design studio founded in 1994 specializes in designing identities, publications, posters, books, exhibitions and websites for domestic as well as international clients. The studio's longtime collaborations with the Karlovy Vary International Film Festival, the photographer Josef Koudelka, the Ambiente group, the City of Prague and many others has helped it decorate its imaginary mantelpiece with awards and features in publications from all over the world. So, it came as no real surprise when the studio overtook nine other competing agencies and brought home the win in the competition to design the new visual style of the National Gallery Prague.
Established in 1796, the National Gallery Prague is an art gallery with a collection of art by European artists that spans from the 1200s to the 1930s, making it the largest collection of art in the whole Czech Republic. At the end of 2017, the Gallery launched an invitation-only competition to re-design the visual identity of the institution, one that has been criticized in the past for its dated look.
Studio Najbrt set themselves a par by basing their concept on the idea that the National Gallery Prague is "a lively and open institution, friendly and pleasant to visitors", a move away from a large inaccessible institution, symbolized by today's lion emblem.
The winning concept relies heavily on a distinctive logo inspired by the mission of the National Gallery as a space for the presentation of art. The logo defines the context for different types of content (image, text, video) within the three letters of the abbreviation of the National Gallery in Prague, creating a memorable and variable brand. Color and visual style remains as open and vibrant as possible, just as the approaches of artists that are presented in the country's most important gallery institution.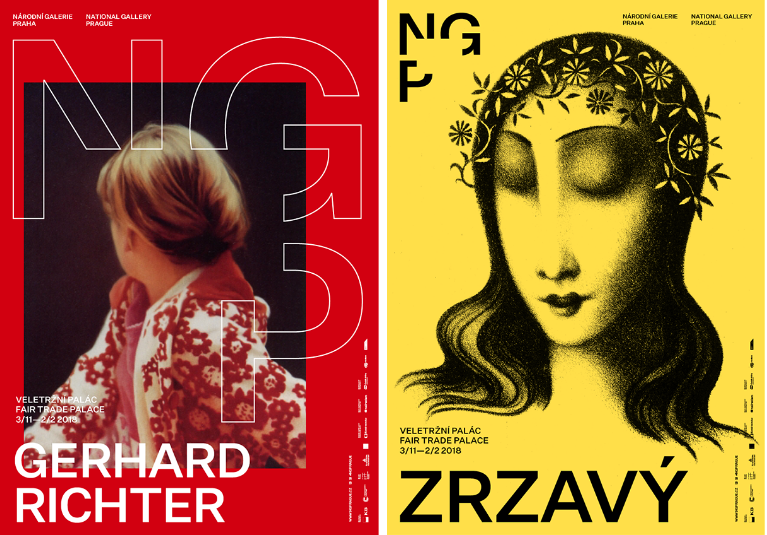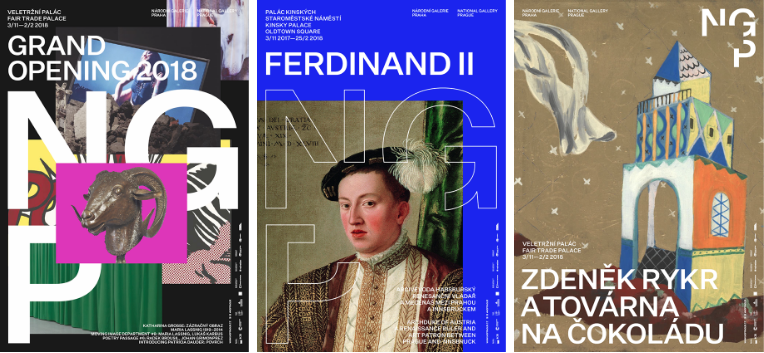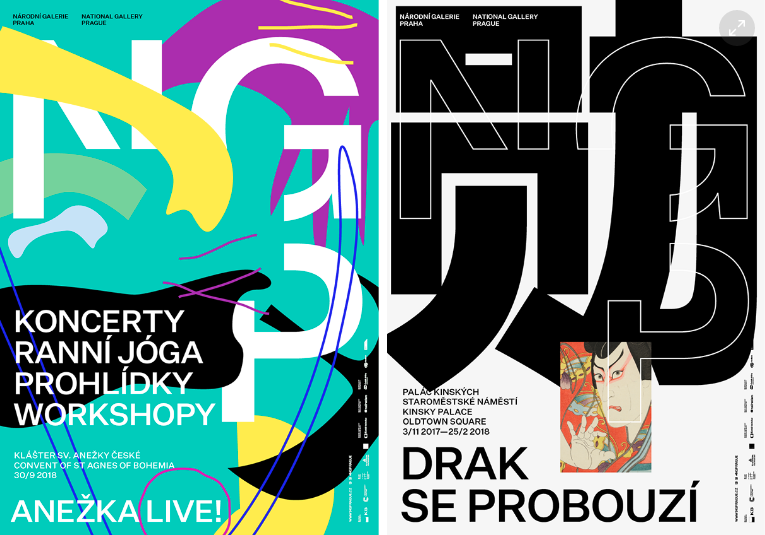 Images © Studio Najbrt