Prestigious, award-winning Tokyo-based design studio Nendo has created an alternative to single-use plastic soap dispensers, made of recycled paper cartons. The design project led by the studio's founder, designer, and architect Oki Sato aims to resolve both the hygiene issue of reusing soap dispensers, while also reducing plastic waste in the world. Simply named "Carton + Pump", the design is just that. Inspired by the simple form and structure of a milk carton, the packaging includes a pump and a soap-filled paper carton packaging and will be available to the consumers in two sizes.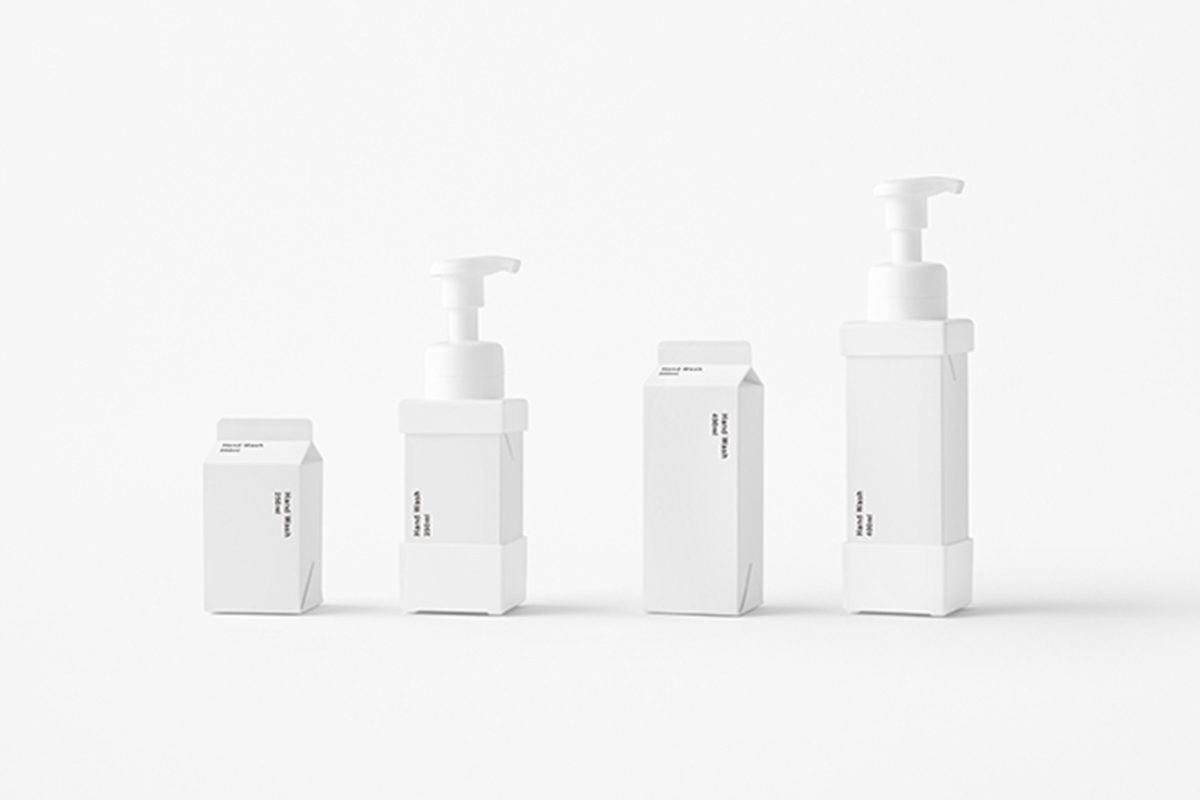 A playful shape of the soap carton packaging provides for a fuller life cycle of the product, as well as a stylishly minimal visual experience
The shape of the Carton + Pump enables easy storage as well as minimizes residual soap waste. When taken into use, the paper carton is turned upside-down and firmly placed in a cap, helping the box to stand straight, while providing a solid base for the pumping action. The straw of the dispenser pump is placed inside the carton so that the other end of the pump stands in the carton's up-side-down "gable-top", enabling the pump to take up the soap to its last drop.
"The top and bottom covers distribute the pressure of the pump being pressed repeatedly, making the carton less likely to collapse, and also preventing it from getting soft and moldy in a washroom," said Nendo.
The Carton + Pump soal dispenser is planned to be releaser in 2022, so keep an eye on the design studio's Instagram for further information.