Foxtrot
is a Warsaw, Poland-based creative boutique studio with a true fascination for wine, spirits, and luxury goods. Focused on creating emotionally impactful design, that is worth remembering, the Foxtrot team brings alive noteworthy design concepts that capture both the essence and spirit of the brand – as well as the interest of the consumer. "We believe in an approach of close involvement at every stage of the project to achieve the best results. We challenge the ordinary and cut through the noise with a powerful, beautiful visual design that excites!" Foxtrot writes. A great example of the studio's skillset is their recently revealed branding and packaging concept for Superfly®.
Superfly®'s branding and packaging design cuts through the noise with its nostalgia-inducing design and beautiful execution
New York-based premium hair serum brand Superfly® was initially founded with a mission to solve common hair problems, pioneer a range of salon professional products, and celebrate integrity in its most humble and true form. The brand's first product is a hair booster conditioner, which transforms lashes and brows by enhancing length, boosting volume, and helping nourish your natural hair development by delivering effective and dramatic results.  
"We had the great pleasure of cooperating with Superfly® from New York. They came to us for help with their brand look. Starting with logotype design, we created the whole look and feel of the brand, combining linear illustration with typography, and in this direction, we created their tube packaging design", Foxtrot writes. 
The cylindrical packaging feels luxurious and carefully produced with scrupulous care for details, materials, and quality. The white paper base with beautifully embossed line pattern illustration combined with gold foil and black screen printed typography creates a sumptuous and rather elegant experience. The main brand logo as well as the product name – both printed in gold – have a touch of the 70s retro fervor. Even the name Superfly® sounds a little disco!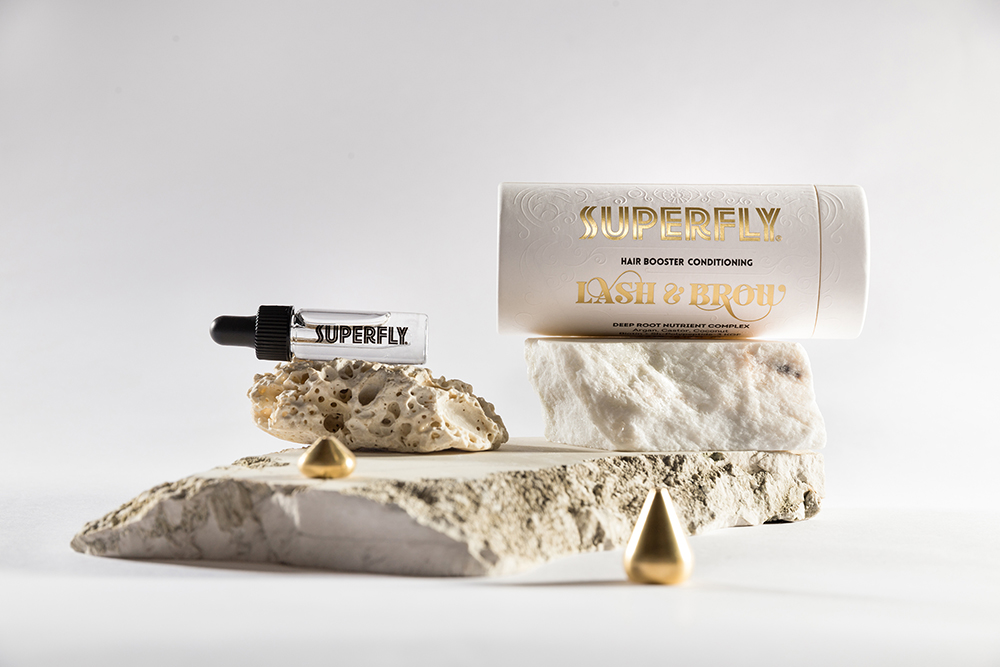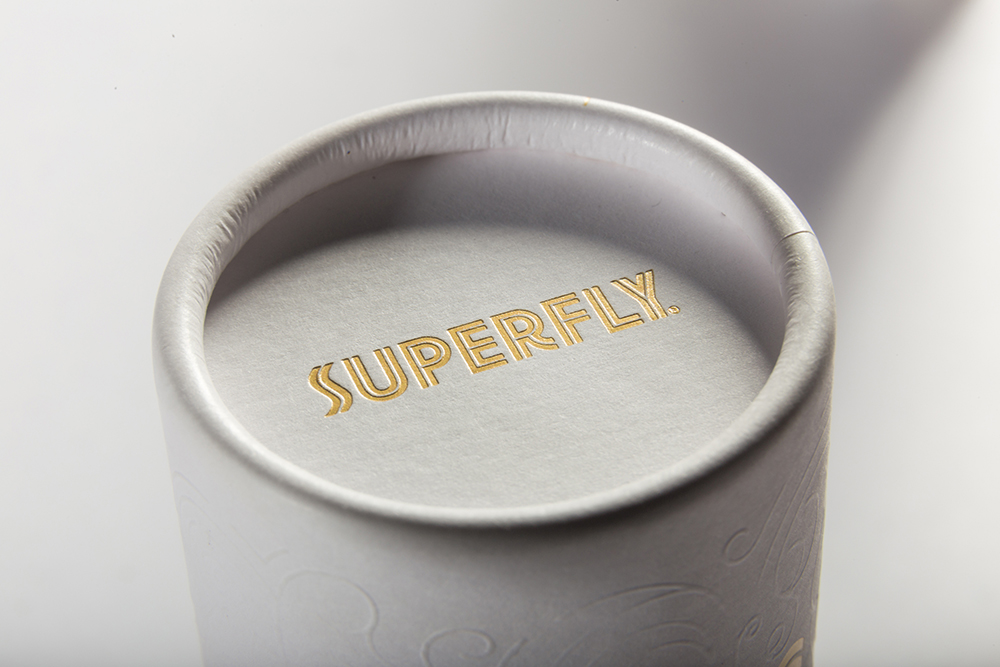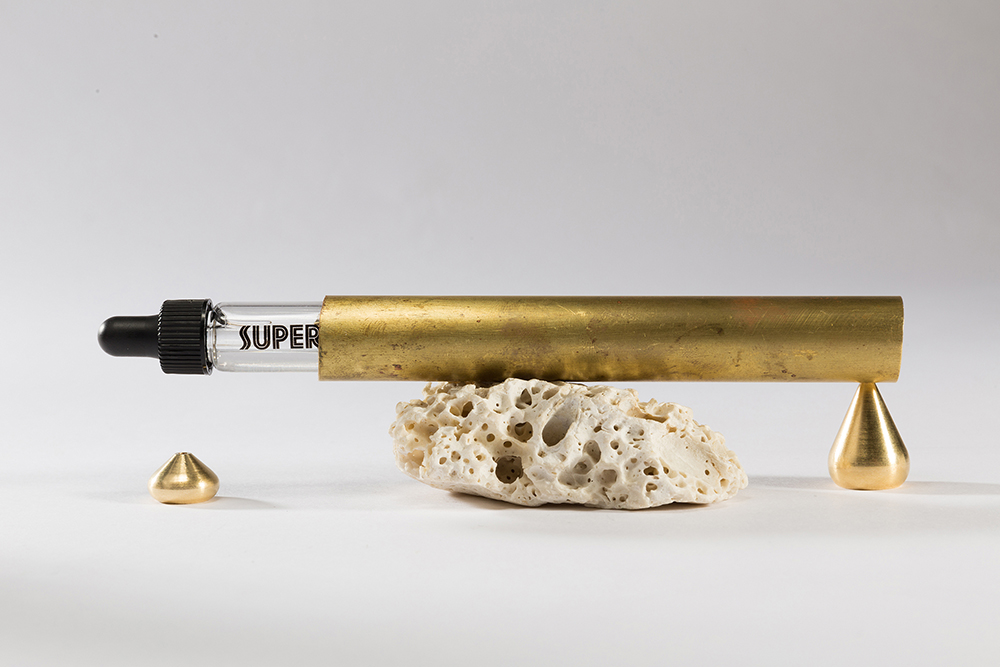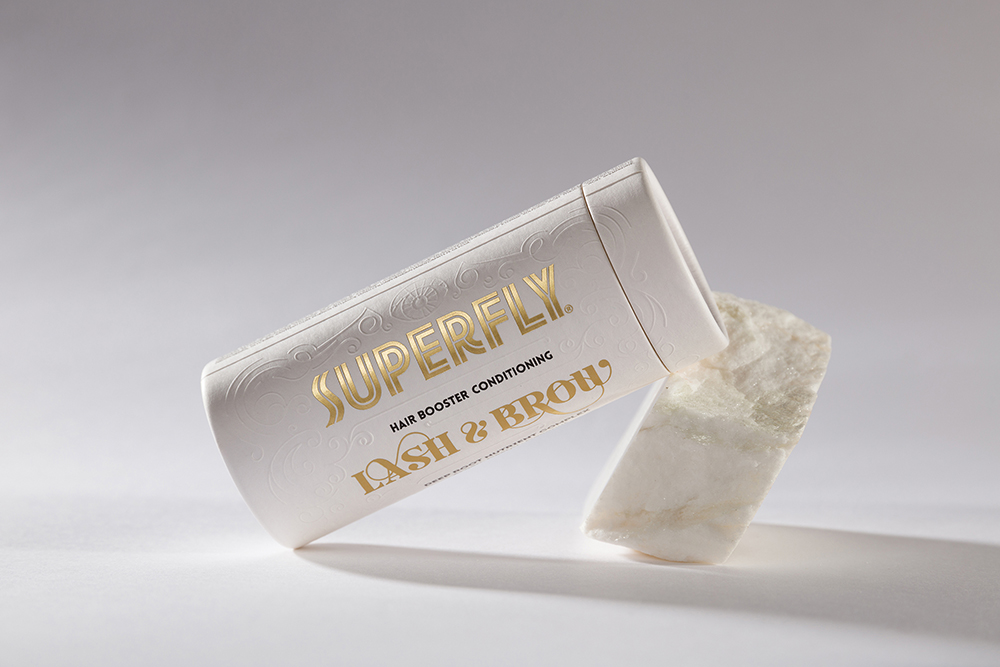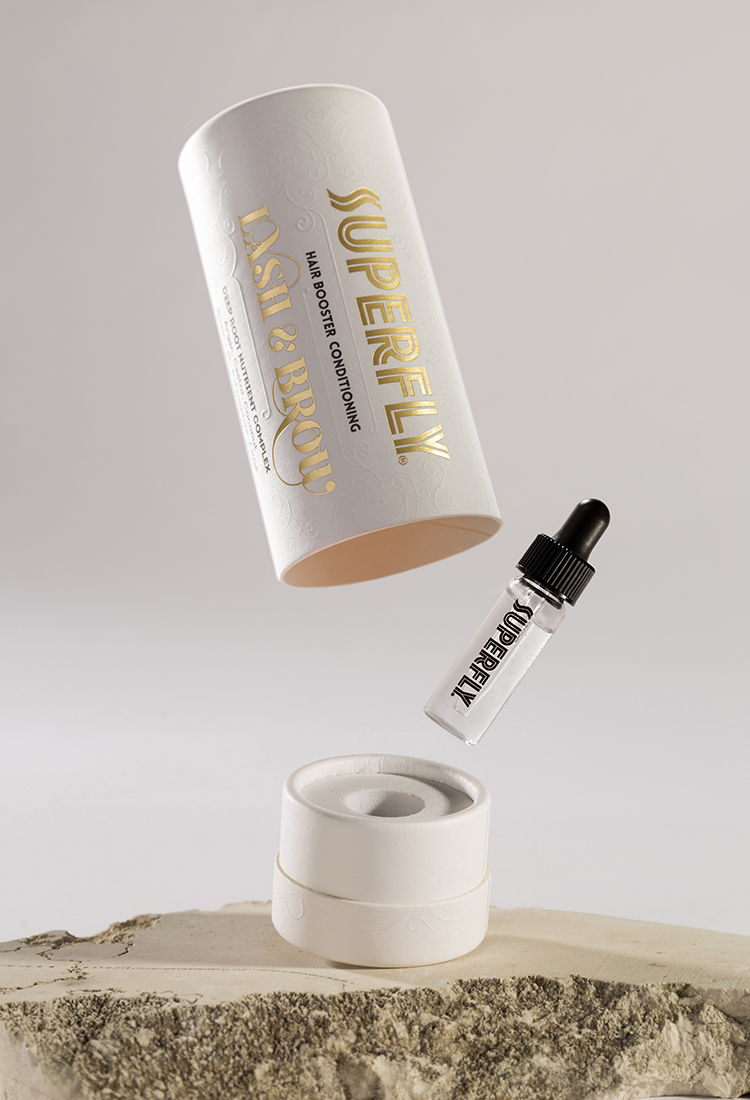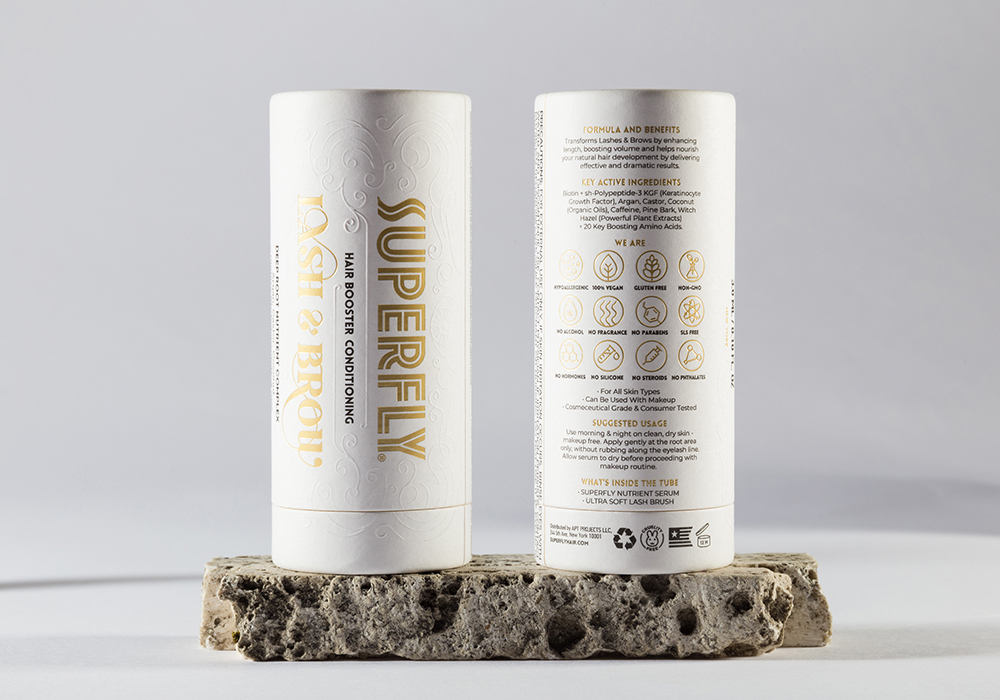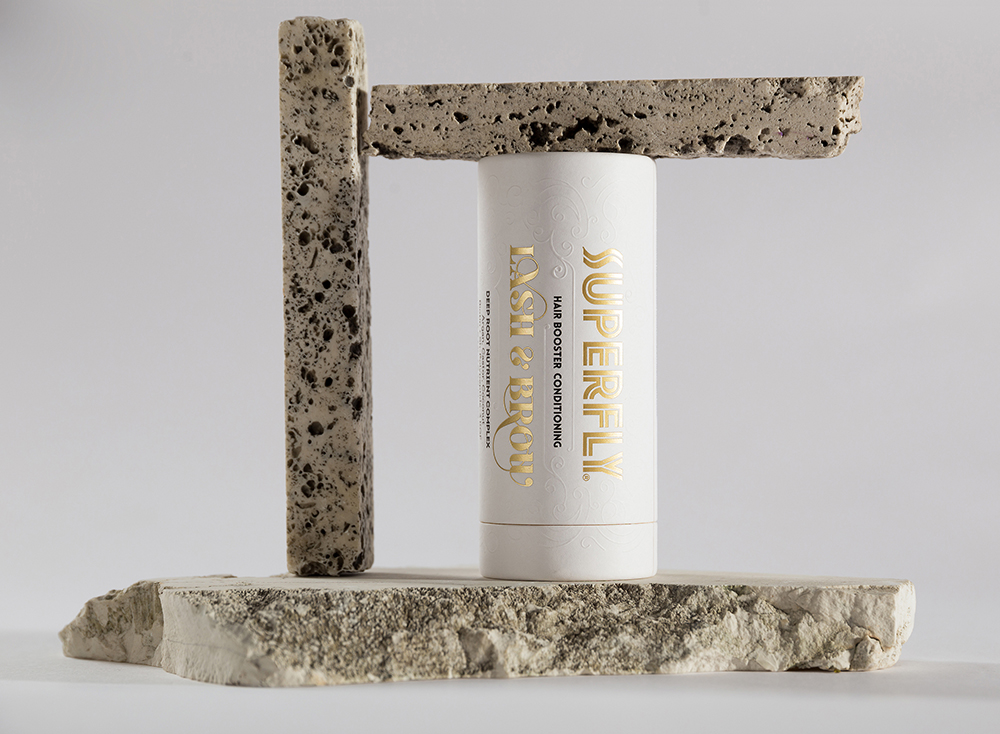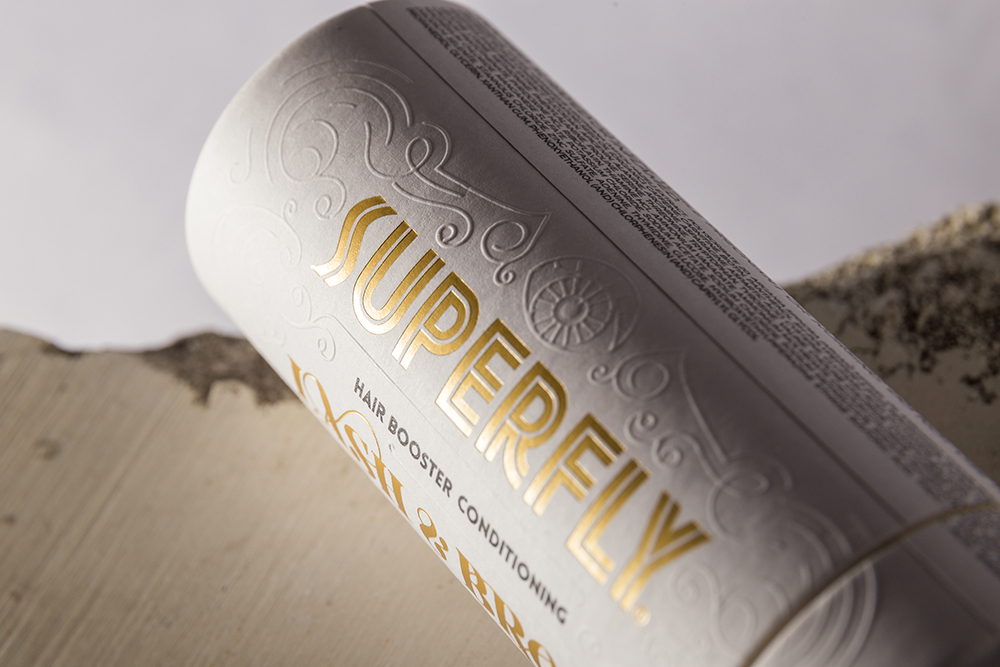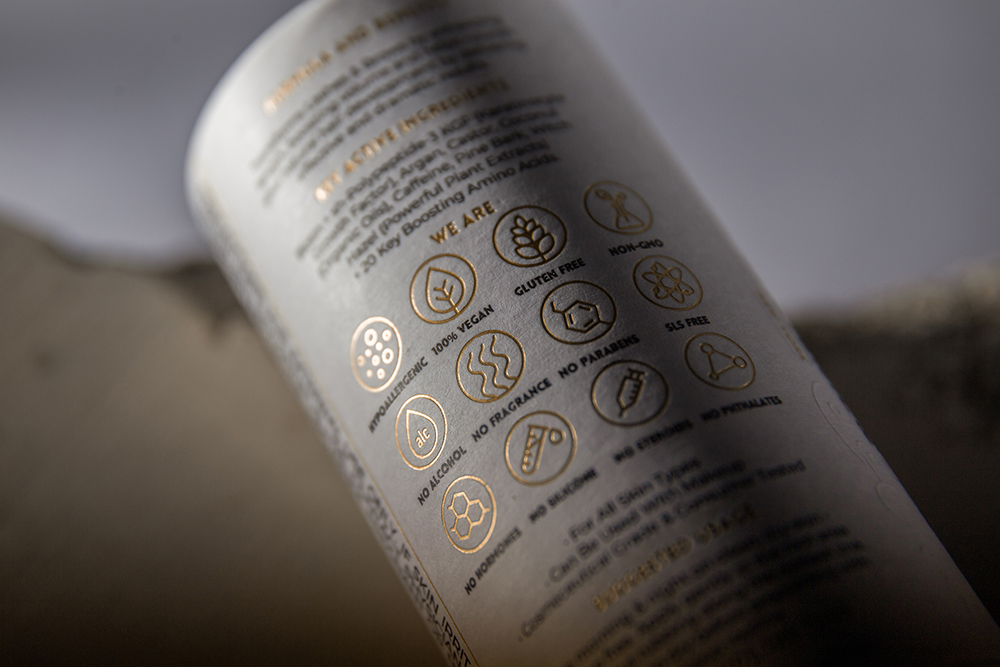 Art Direction / Graphic Design / Photos © Adrian Chytry