The Dictionary of Female Feelings is a project initiated by Unwind in which creative women from all around the world define feelings, in response to the growing need for empathy and profound communication. The beautiful project aims to prove the strength that derives from the close relationship we can have with our vulnerabilities, a notion that feels more important than ever during these turbulent times we live in.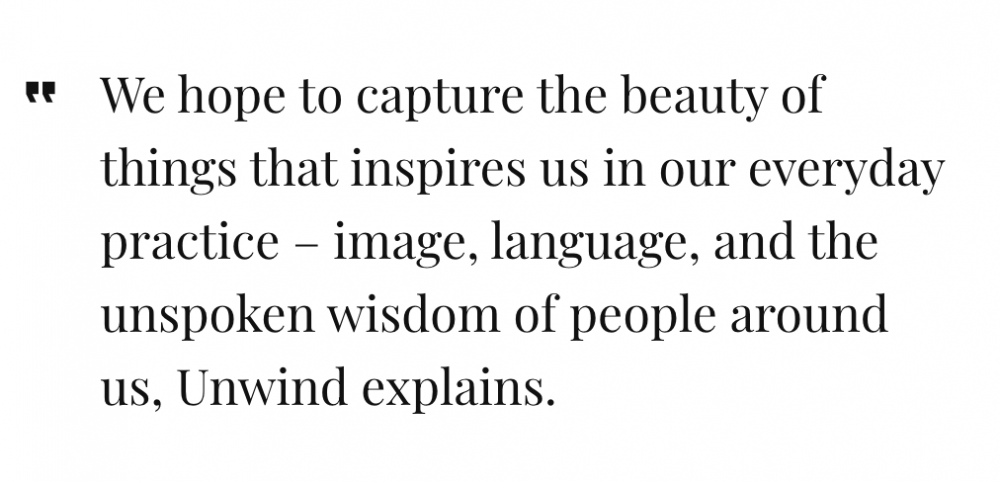 A non-profit, voluntary project by Unwind captures the unspoken wisdom of female creatives
The project is spearheaded by Unwind, an independent Polish design studio run by a creative duo, specializing in branding, communication, and the written word. The Dictionary of Female Feelings is a non-profit, voluntary project Unwind created to speak up on matters close to the designer's hearts – feelings. "We hope to capture the beauty of things that inspires us in our everyday practice – image, language, and the unspoken wisdom of people around us", Unwind explains.
From Affection to Loneliness, and Motivation to Zest – feelings from A to Z are explored, expressed and shared
The Dictionary of Female Feelings explores definitions of diverse feelings as perceived by female creatives.  Feelings from A to Z are listed, each attempting to express the beauty and complexity of the female psyche and give a voice to those whose perspectives are too often ignored or undermined. Complex and intimate feelings which we often find hard to express are explained through personal viewpoints and experiences. Each feeling is matched with an equally beautiful illustration by Unwind, to exhibit the abstract feelings in a visual form. The project is a quest for respect, inspiration, understanding, as well as self-discovery – a way to build bonds between people and embrace the emotional diversity that surrounds us. Now in its third online edition, The Dictionary of Female Feelings aims to be published as a book one day.
Enjoy The Dictionary of Female Feelings online and follow the project on Instagram.