The hilarious Sandwich Book by the Polish freelance photographer and graphic designer Pawel Piotrowski, is exactly what you think it is. An entire book constructed like a sandwich. All typical ingredients can be found, from layers of tomatoes to folded lettuce and slices of cheese. We're getting hungry!
The simple and clever idea is just amazing. The designer seeks inspiration from everyday life, from things that surround him. Taking such an ordinary object, like a sandwich, and making his own concept of it. He also manages to combine his two fields of work in one, as the whole book is mainly based on close-up photography taken of a dissected sandwich. We love the idea of how he has gone a step further with the idea and manipulated the paper to look more authentic. He used different types of papers and techniques, from a thinner, craft looking paper with torn edges for the lettuce to a layered paper for the 3-dimensional sunny-side-up egg in the middle. Also, the holes in the cheese and the little cuts in the onion rings are great finishing touches, which really show the artists attention to detail.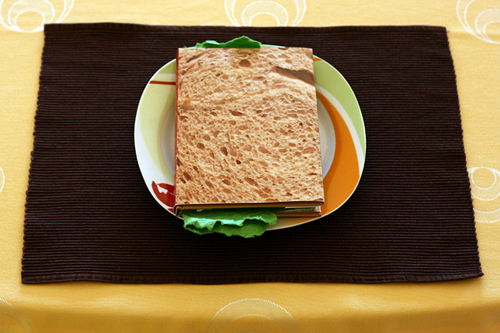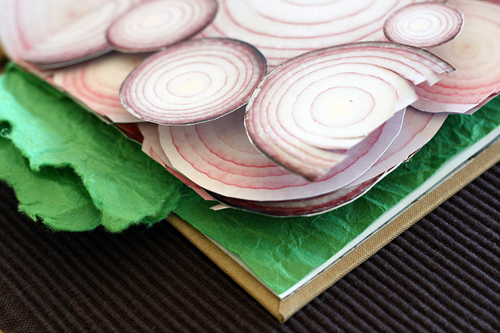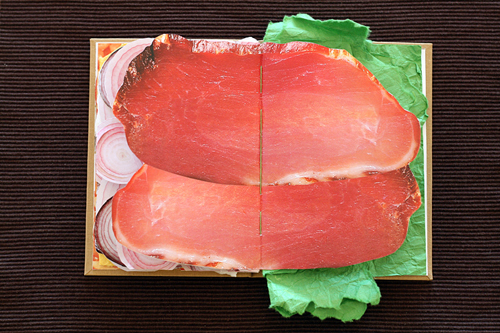 Even though it might not be the most useful of books, it for sure is one of the more hilarious ones we've seen in a while. And it manages to get our stomachs growing, even more than some cookbooks!
The designer Piotrowski is currently looking for a publisher for the Sandwich Book and is asking for people's help to find one. Check out more of his inspiring work here.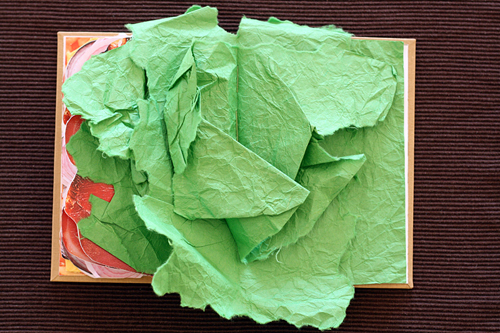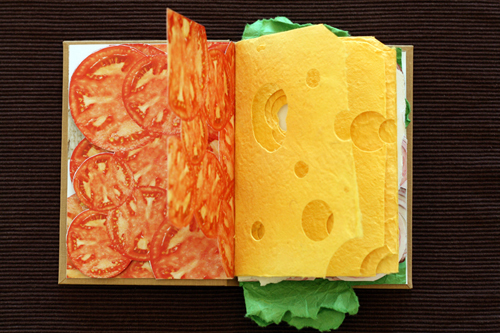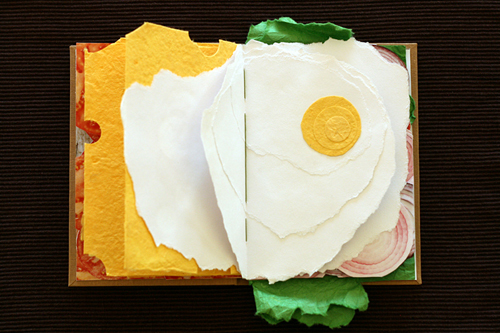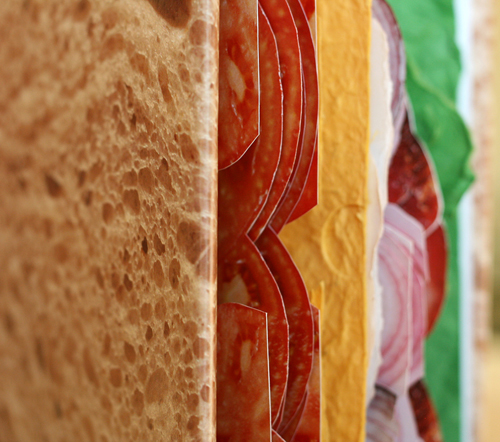 Photo source: Pawel Piotrowski