The Paper Waves font is designed by Handmade Font, an Estonian typo foundry (who we've featured before here) whose unique and inspiring typographic works are loved around the globe by designers and creatives. The Paper Waves font stood out to us, to no one's surprise considering its inspiration – and our obsession with paper – but its unusual layered papercut-style 3D structure made us want to know more.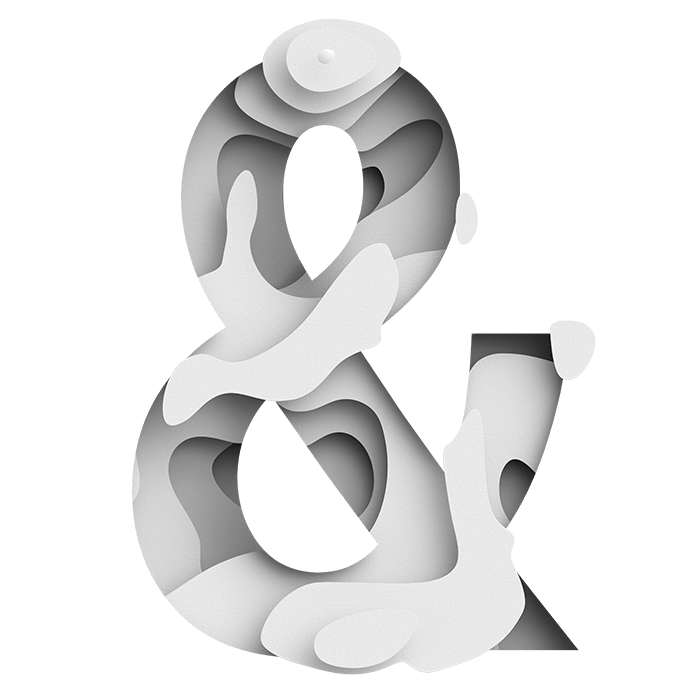 The Paper Wave Font is something unusual because this 3D font has paper not as a background, but as a structure.
"One can't imagine lettering and typography without paper, the material we use very often. The Paper Waves Font is something unusual because this 3D font has paper not as a background, but as a structure. We made the paper typeface with the help of several paper layers, so there is a handmade font story behind every letter of this paper font", Handmade font writes about the OpenType design. Even in digital form, the font manages to replicate the delicacy that layered papercut works possess. The play on shadows and forms feels authentic and convincing, as each detail and letter seems thoughtfully made and unique. 
Creating designs with the Paper Waves font is like "writing design poems with a creative typeface"
The Paper Waves font stands out among other paper typography designs for being both modern and classic at once and possessing a level of sophistication that rarely comes with designs in this category. "You can find inspiration in Paper Waves Font easily: just view the light alphabet as a book full of secrets, layers, and levels", as Handmade Font so poetically explains. 
The creative Paper Waves typeface is an excellent pick for a whole bunch of design projects topics, from commercial and webpages headlines to promotional campaigns and collections of verses. The font is a handmade font that will easily find its place in an artwork, because it is a product of art of its own accord.
All 46 characters of the paper letter set are included as individual png image files on a transparent background. These can be opened in any software and manually placed to create your text layout. You can see below some examples of the font in use, while you can learn and purchase the OpenType font for yourself here.