Handmadefont offers an incredibly vast library of, well exactly what the name promises – handmade fonts – ranging from crazy to beautiful to disgusting to what-the-hell-is-that, all equally freaky and cool and high quality at the same time. The Handmadefont was founded by two Estonian graphic designers and brothers, Maksim Loginov and Vladmir Loginov, back in 2008, and has since built a brand that is loved and used by numerous advertising agencies, magazines, and designer from all around the world, for commercial ads, packaging design, film titles and many many more. 
Even if it's a slice of bacon, a piece of bread, a handful of seeds, or a dozen of eggs it has all chances to become a fabulous typeface.
Handmadefont believes that good ideas can be applied to anything; "even if it's a slice of bacon, a piece of bread, a handful of seeds or a dozen of eggs it has all chances to become a fabulous typeface", the duo writes. Handmadefont truly thinks about side the box when it comes to the art of letters, and offers you the opportunity to utilize their crazy ideas in your own work – below you can see twelve of our favorite designs (click the name for availability) but make sure to browse the Handmadefont shop for more and follow them on Instagram for more inspiration. 
Leopard is considered one of the fastest animals. So we didn't think for too long and quickly produced Leopard OpenType Font. Don't hold back, think quick! Use this for awesome displays, labeling, clothing, posters, movie titles, album covers, logos, and much more.
Design by: Handmadefont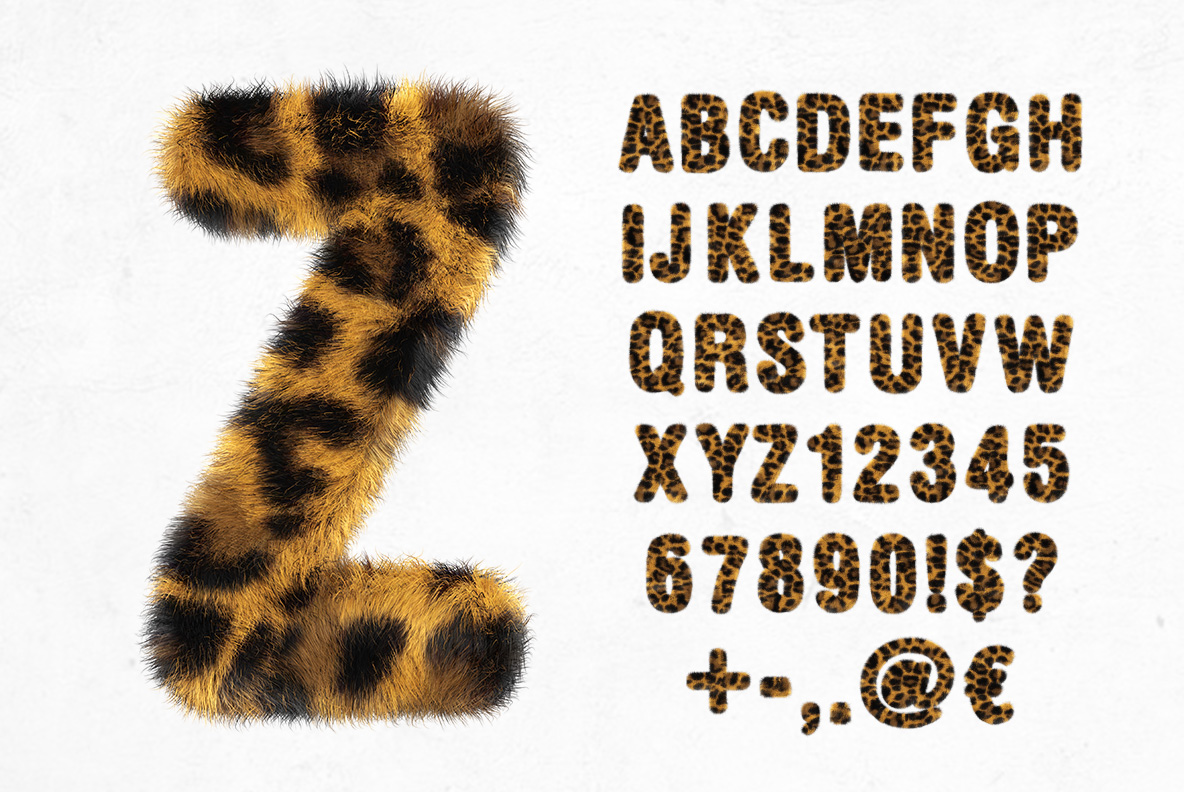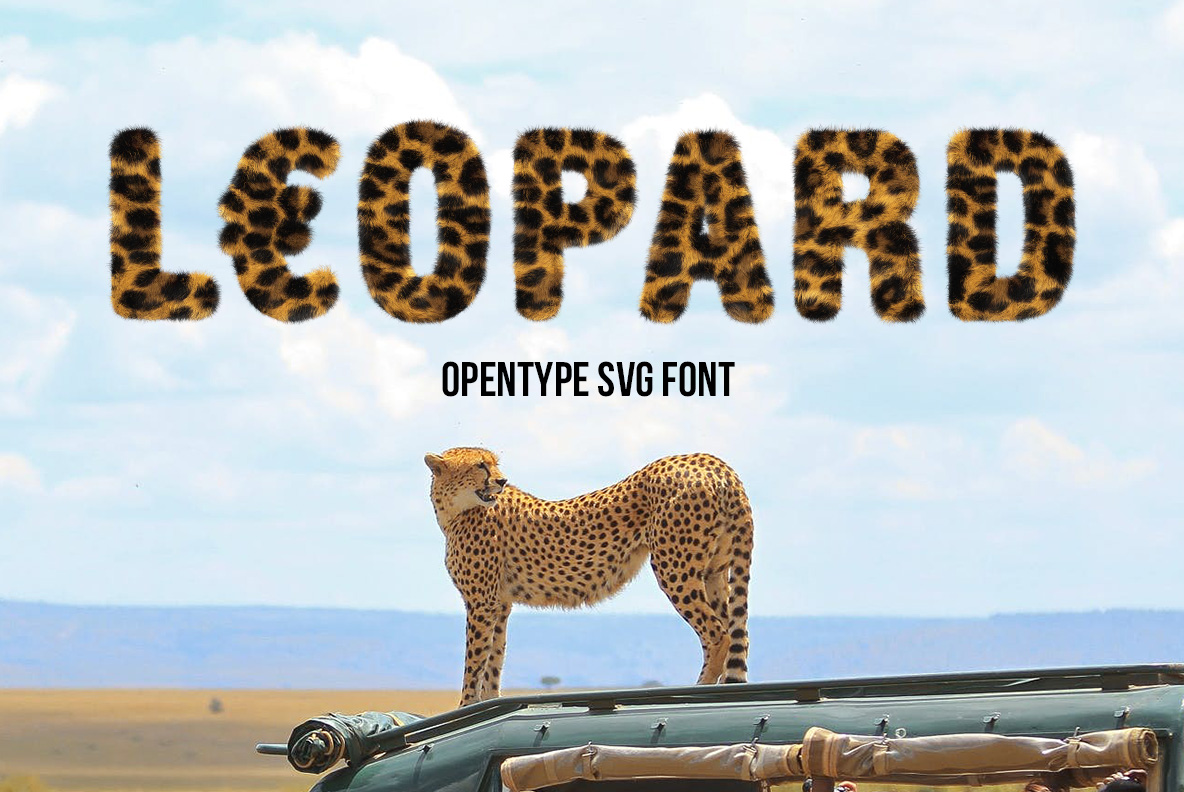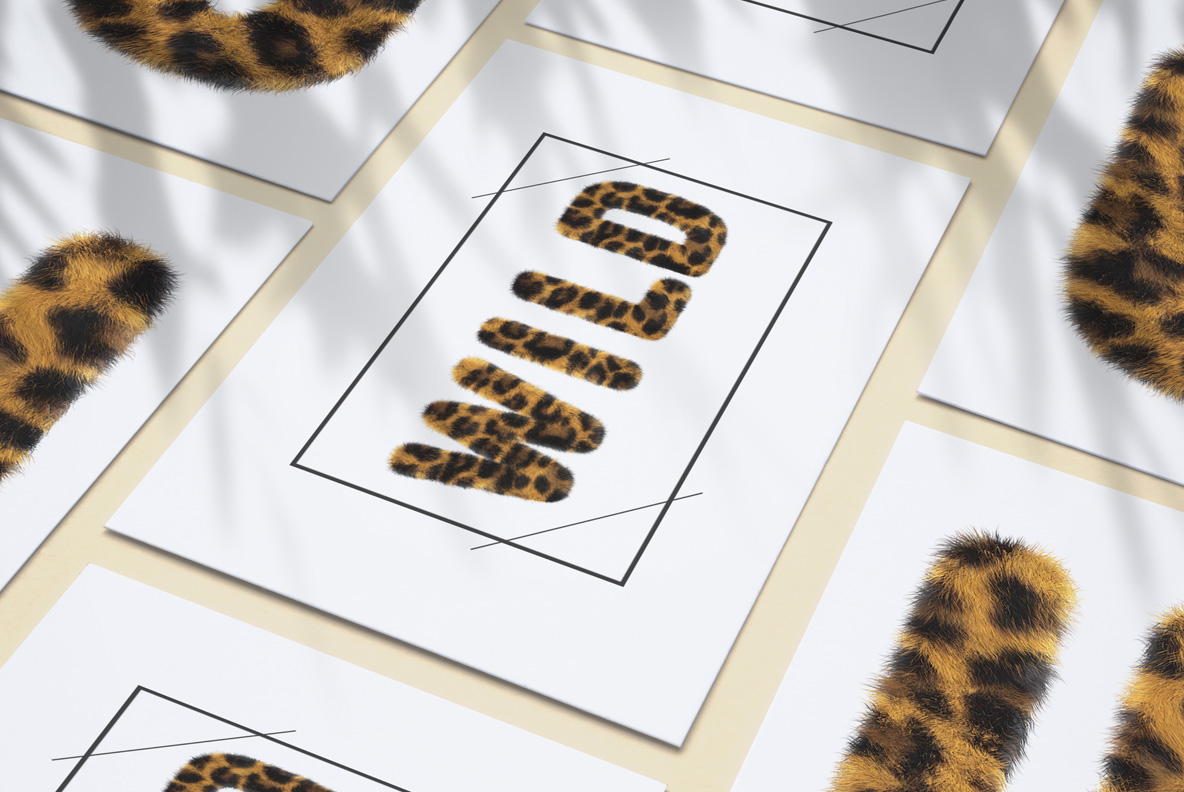 Sweet Honey OpenType Font is a vibrant buzzing typeface that can be used to create swarms of new projects. This sweet and juicy script font includes additional swashes and extras to ensure your design work is always bee-autiful!
Design by: Handmadefont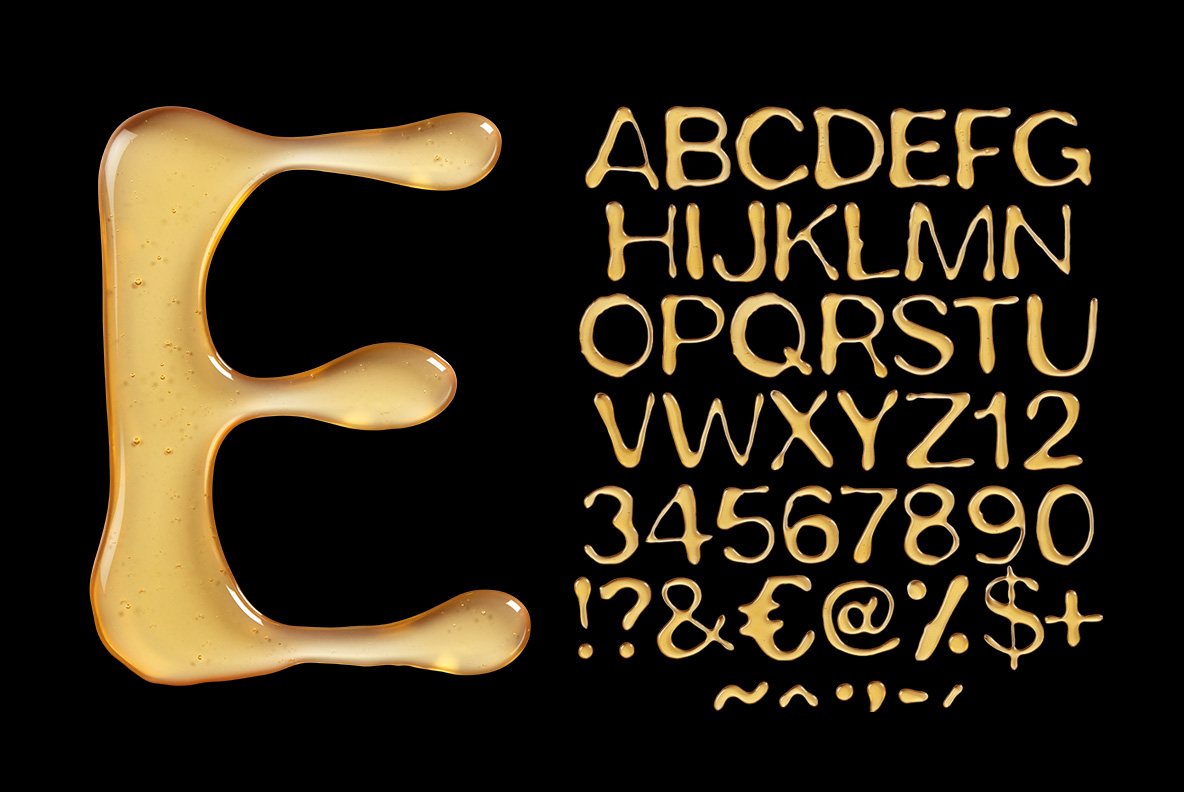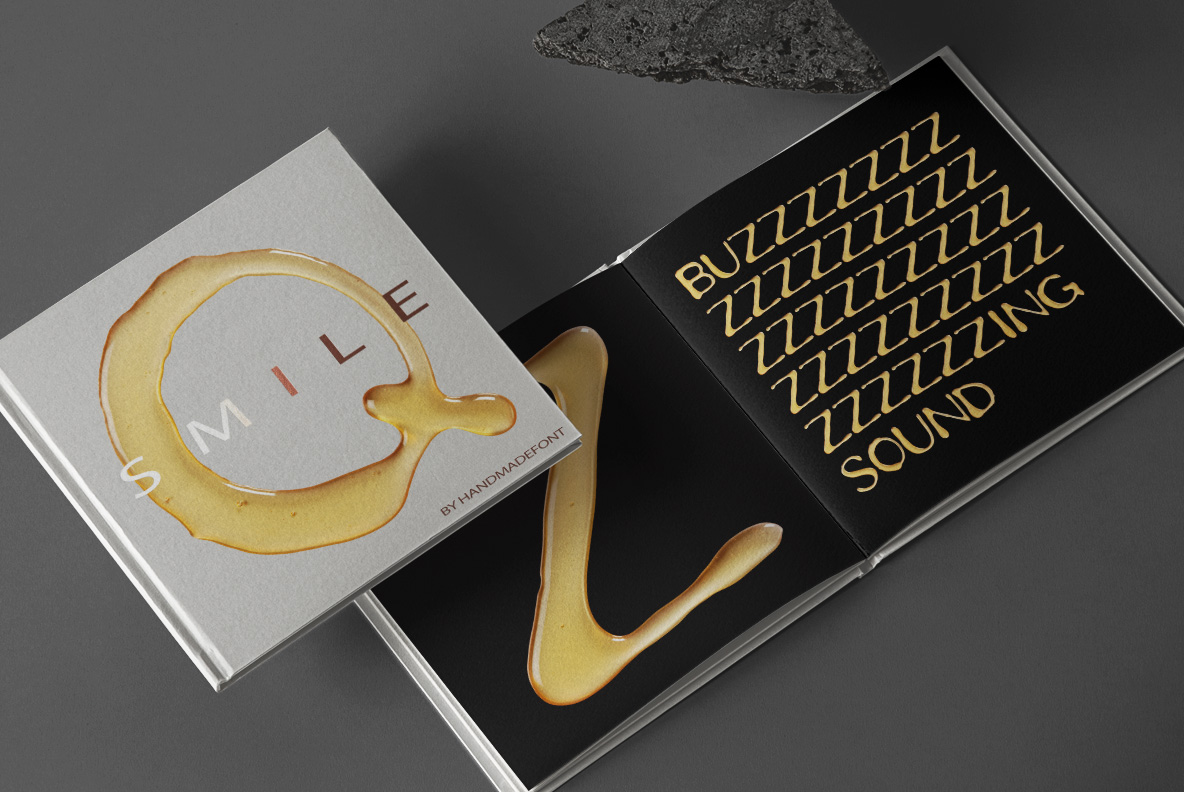 This monumental creative typeface Particle Rock Font secures perseverance and tenacity to your design. Each glyph of this highly visible and experimental handmade typeface is beautiful in big sizes. This plaster alphabet is a perfect creative font for any structured layout and will look the best on space-music vinyl cover. This regular style creative typeface is modeled in 3D.
Design by: Handmadefont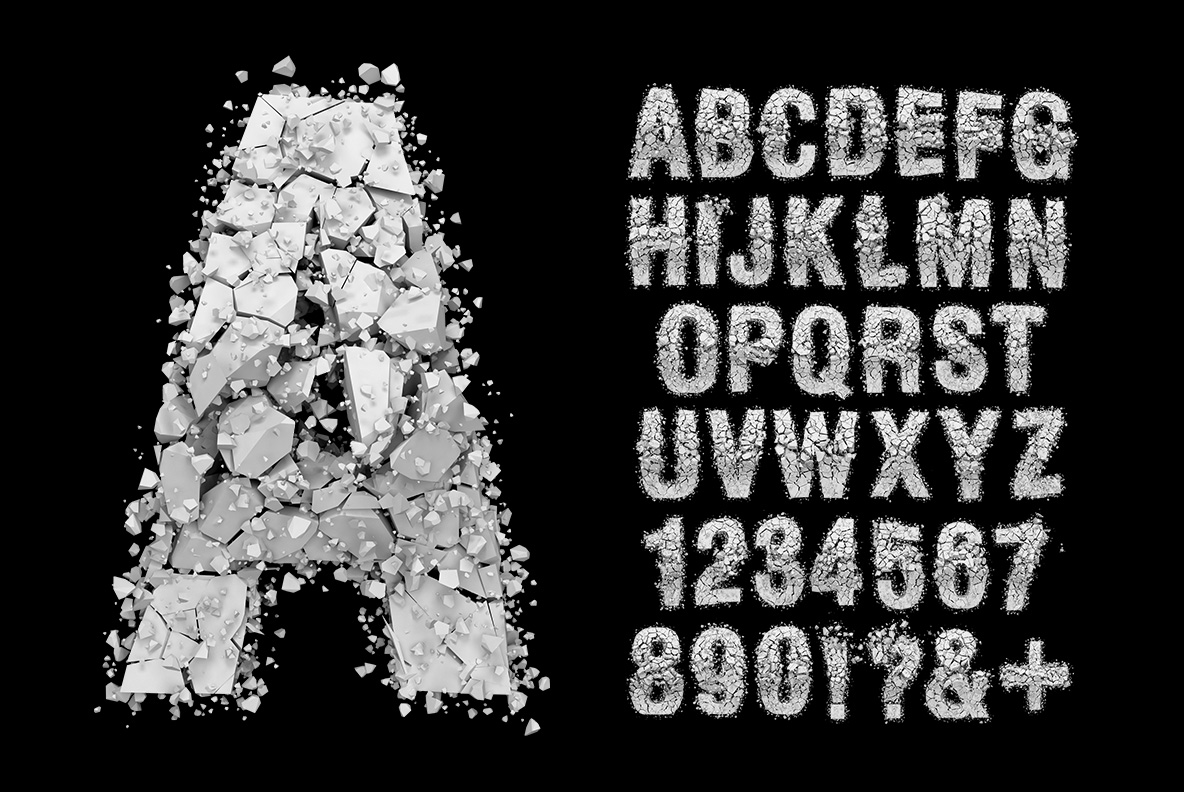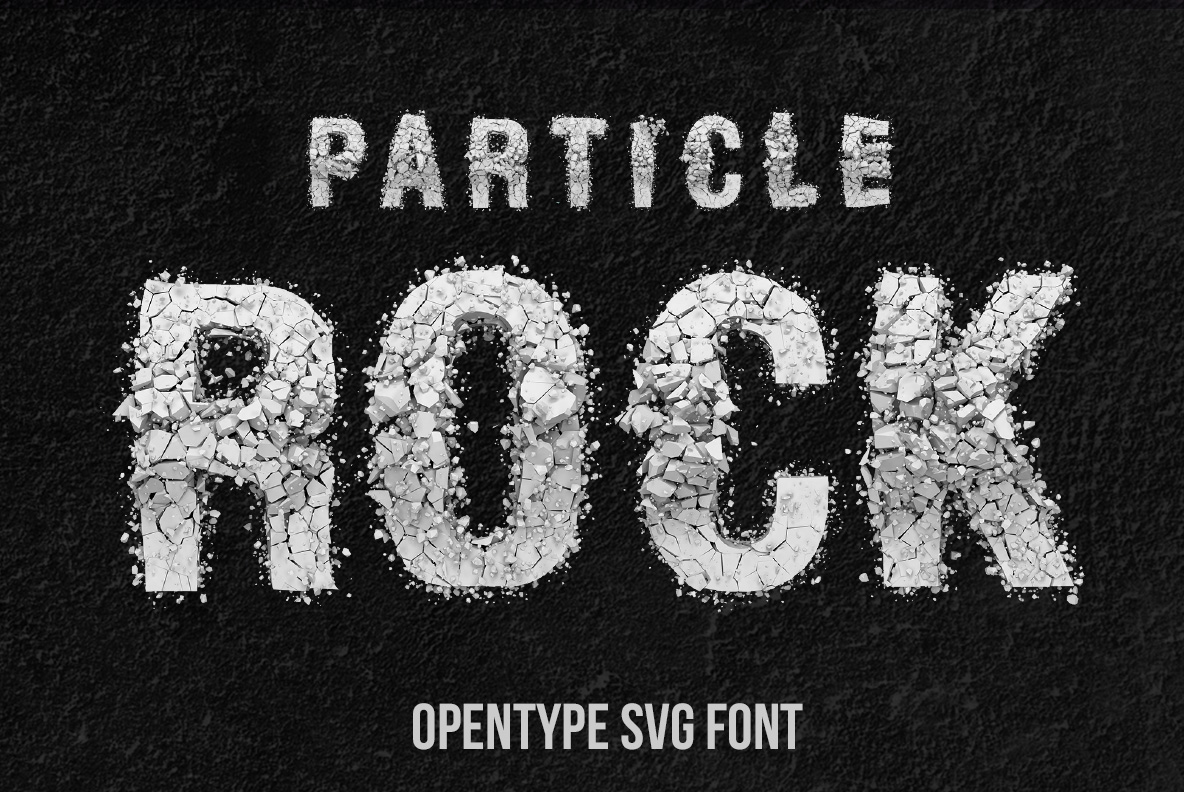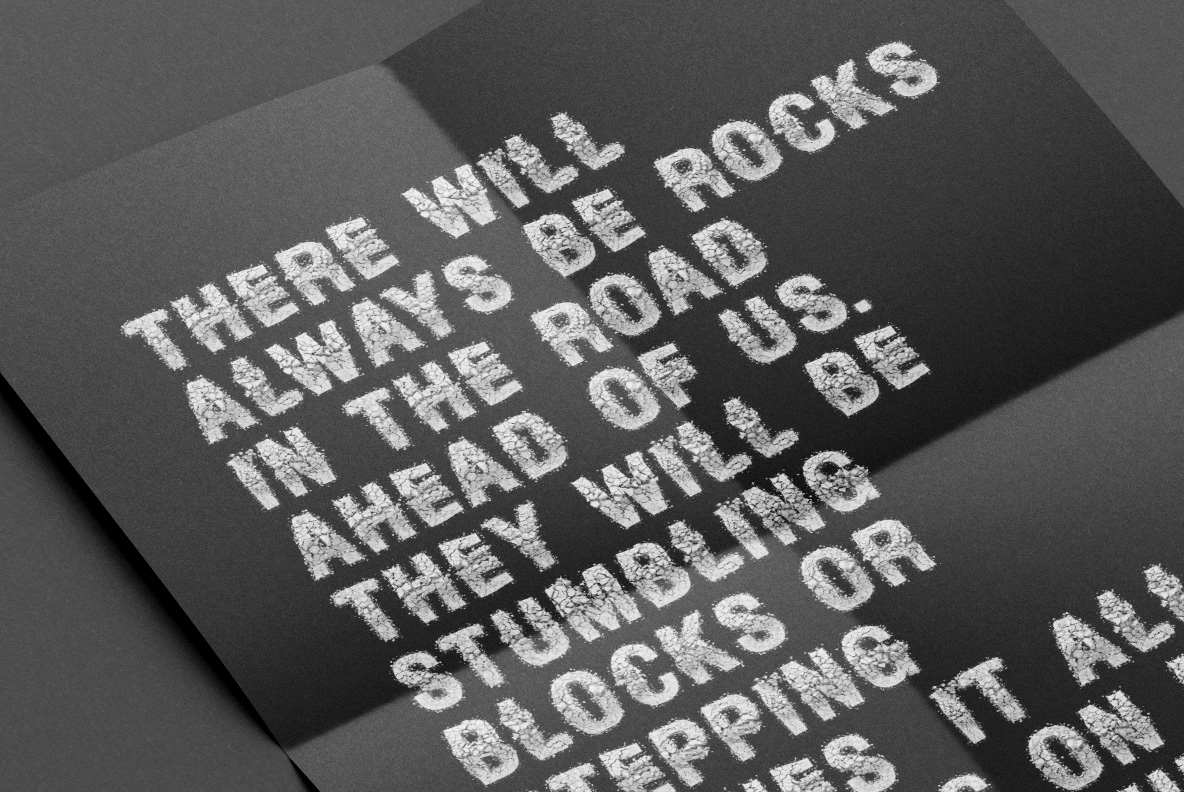 All admirers of a creative typeface know that some of our fonts made by hand are eatable: we bake them in our own candy shop. Profiterole OpenType Font is an example of the work of our little food typography confectionery. For making this unique typeface we were inspired by the infamous French pastry, Profiterole.
Design by: Handmadefont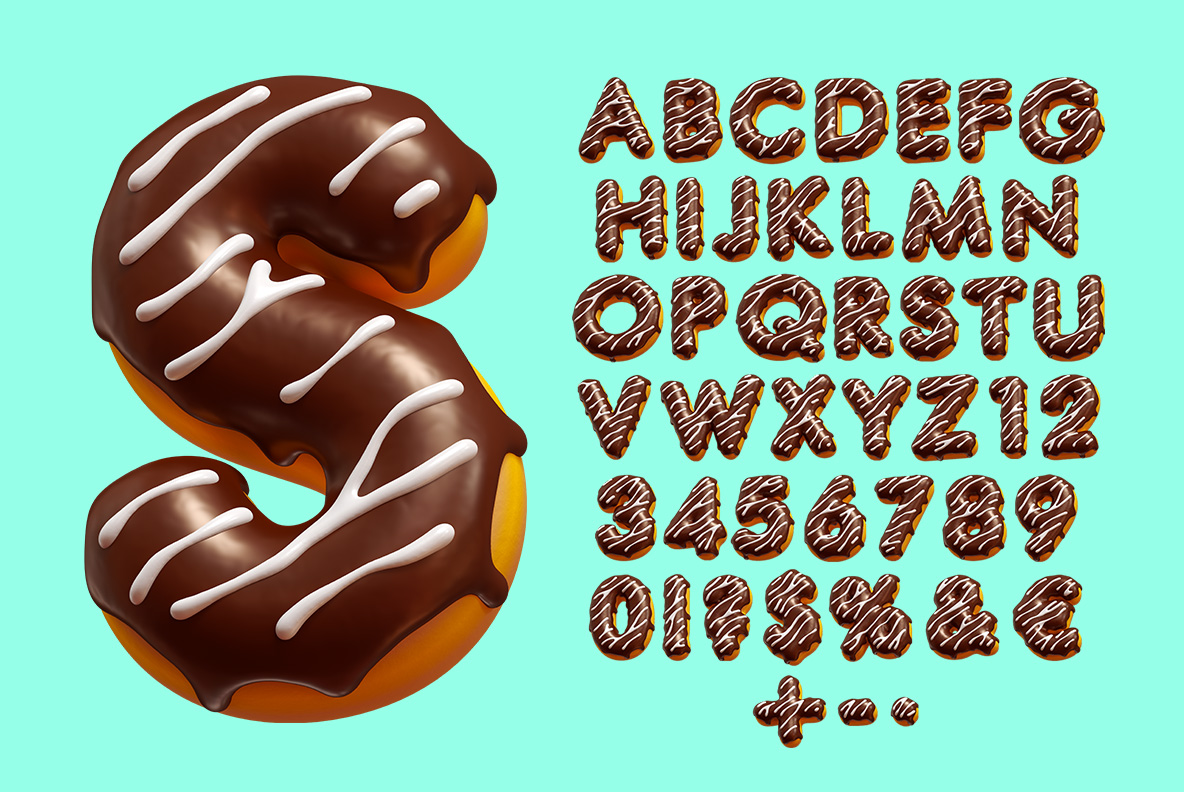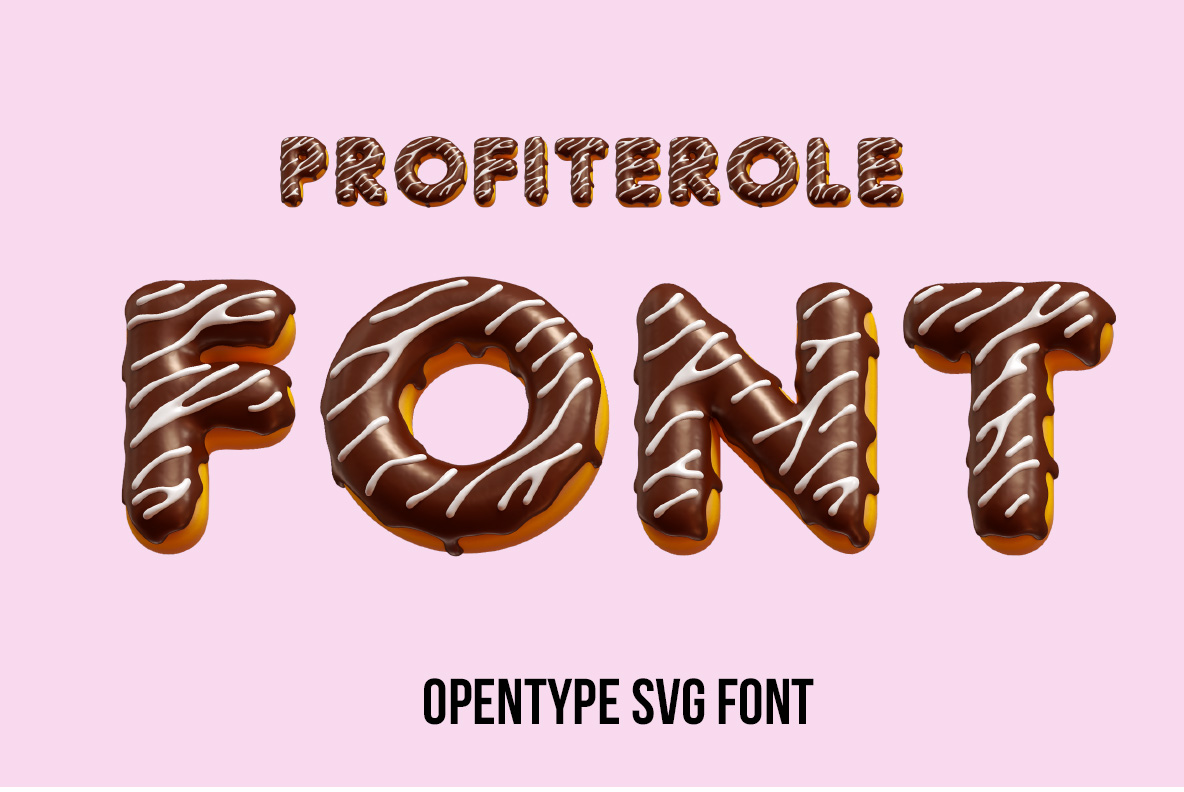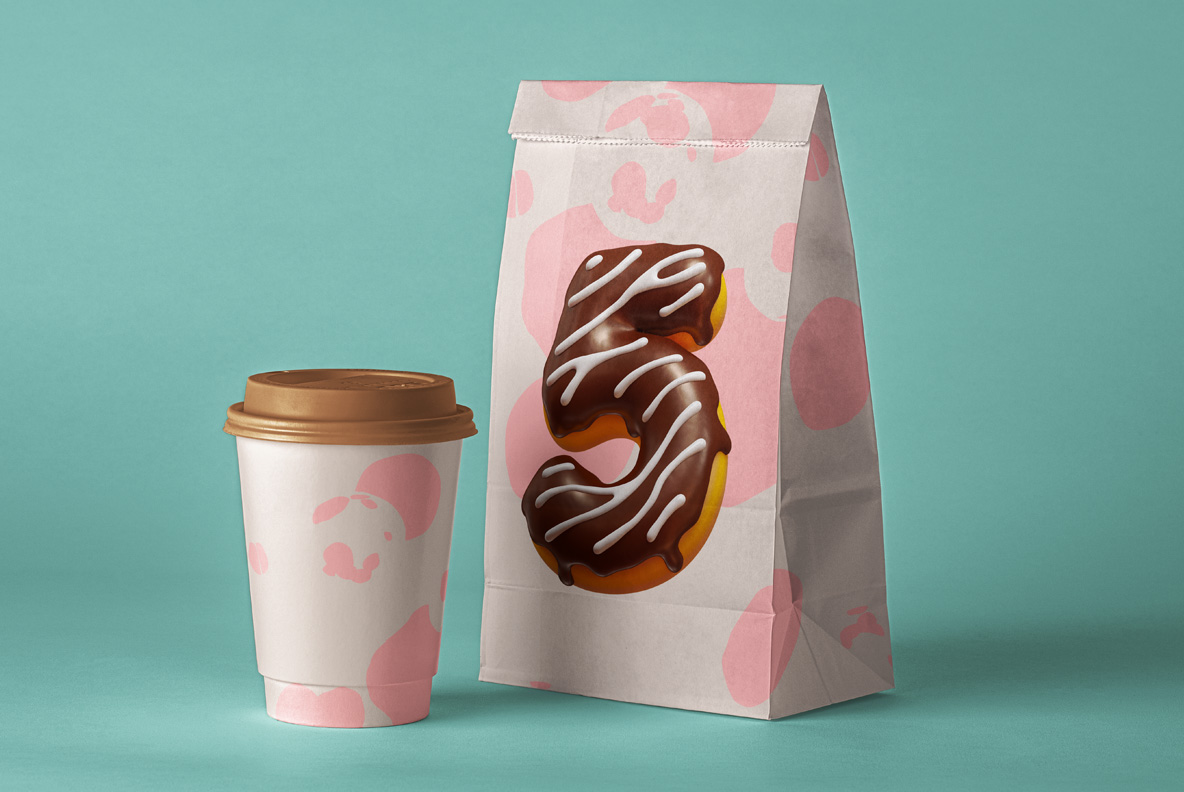 This horror OpenType Font, however, isn't about frightening daylights out of your friends. The creative typeface has a bit of comic, scary but friendly look and fits to illustrate conceptual parties and horror books.
Design by: Handmadefont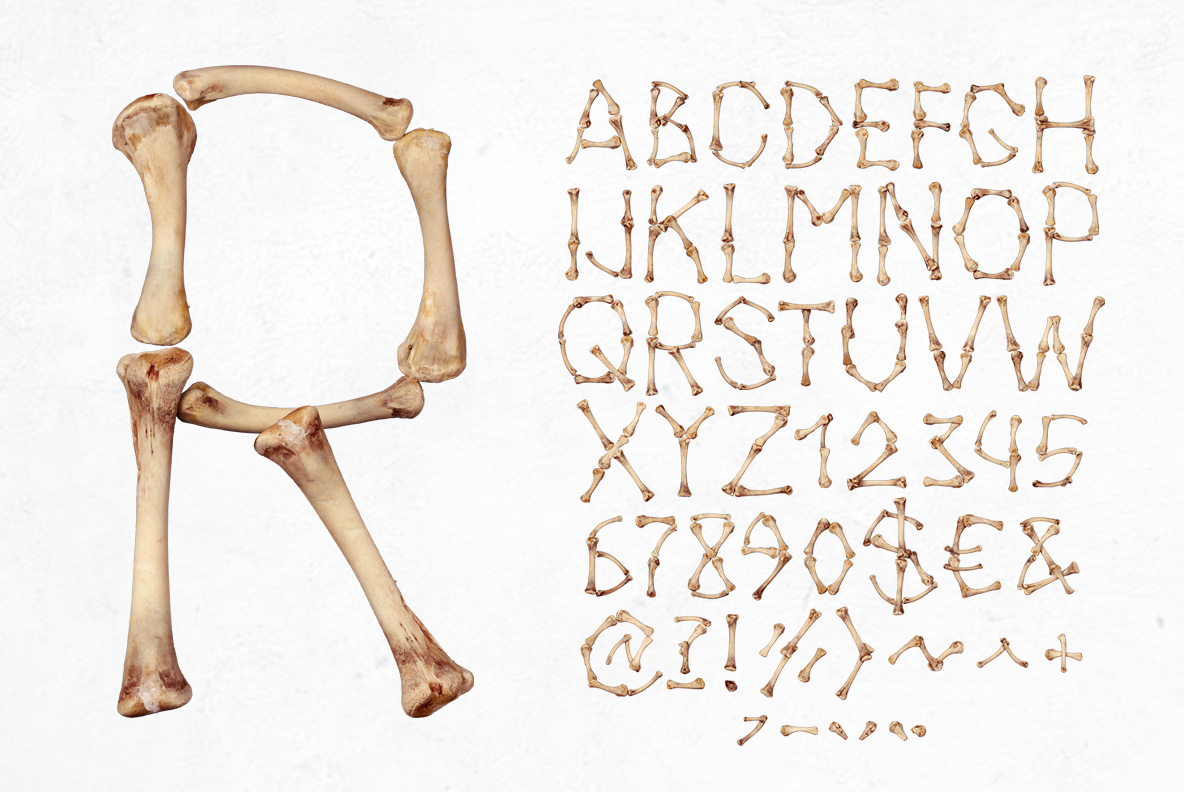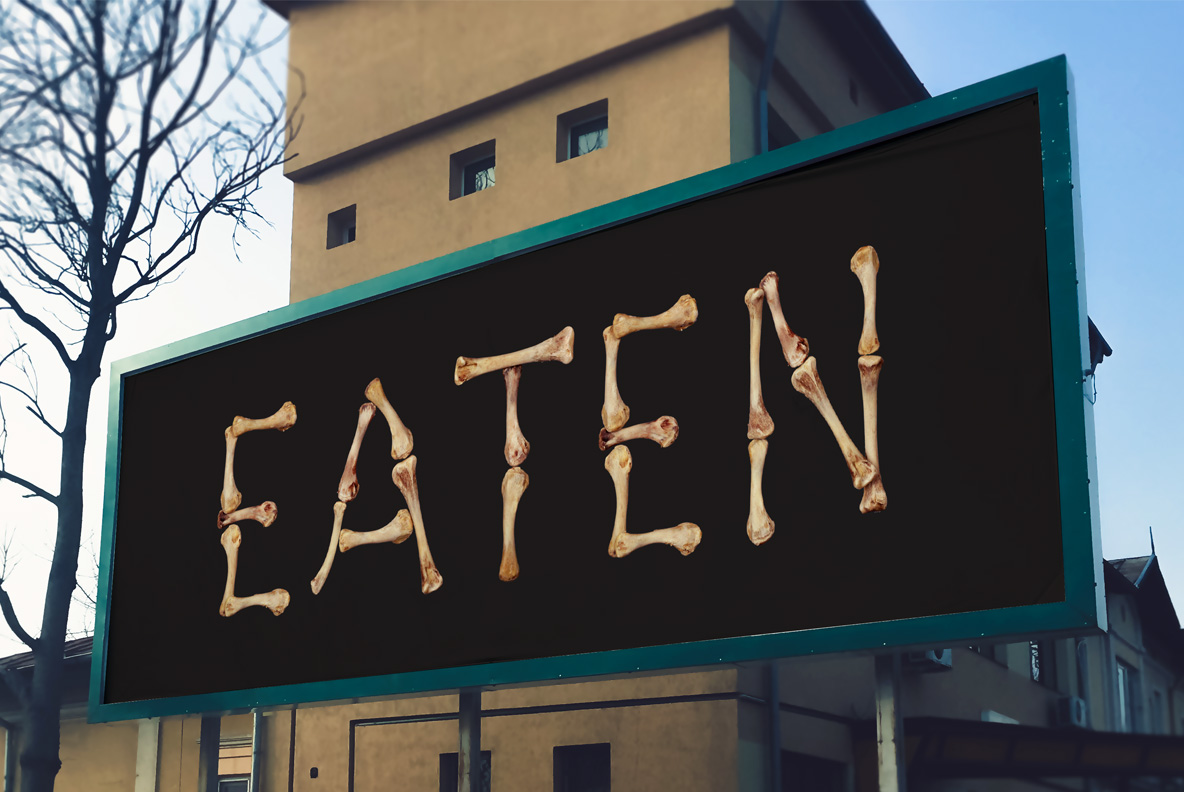 A theme all too common to us all lately, so we all know where the inspiration for the Virus SVG Font comes from. The font contains all the elements besides letters, such as figures, punctuation marks, and currency symbols.
Design by: Handmadefont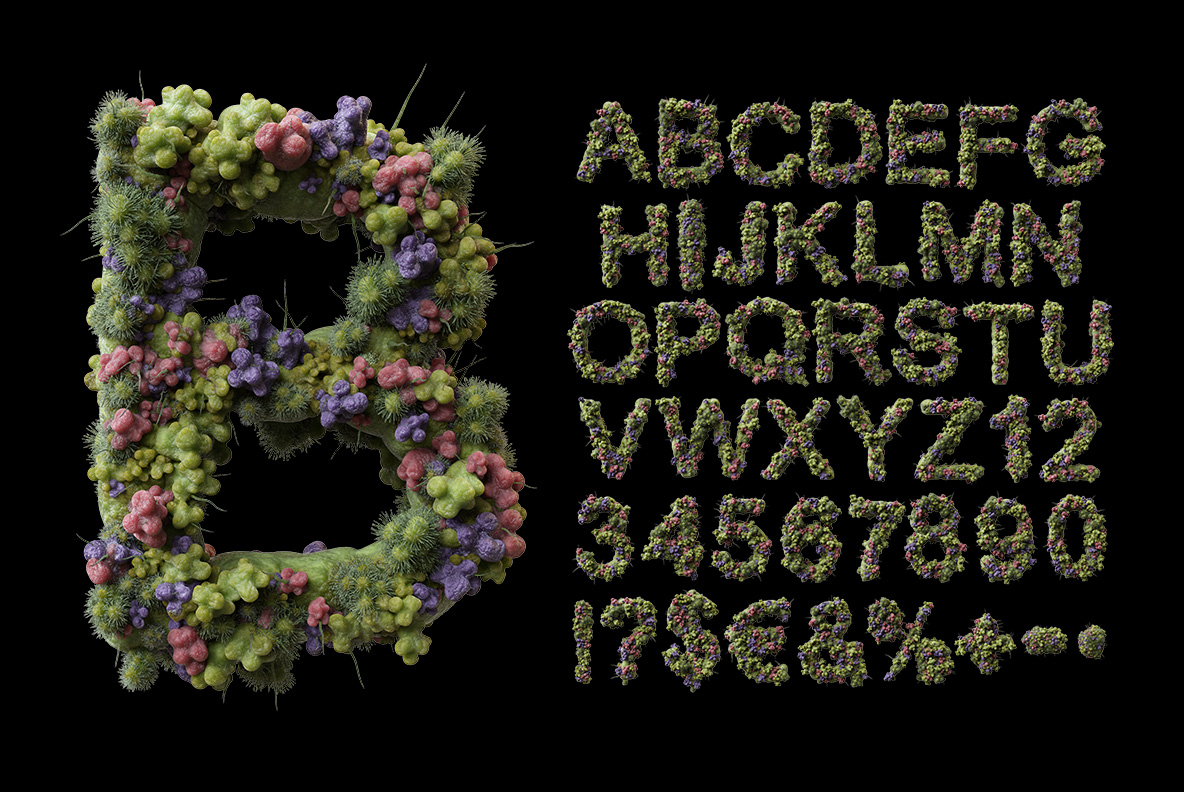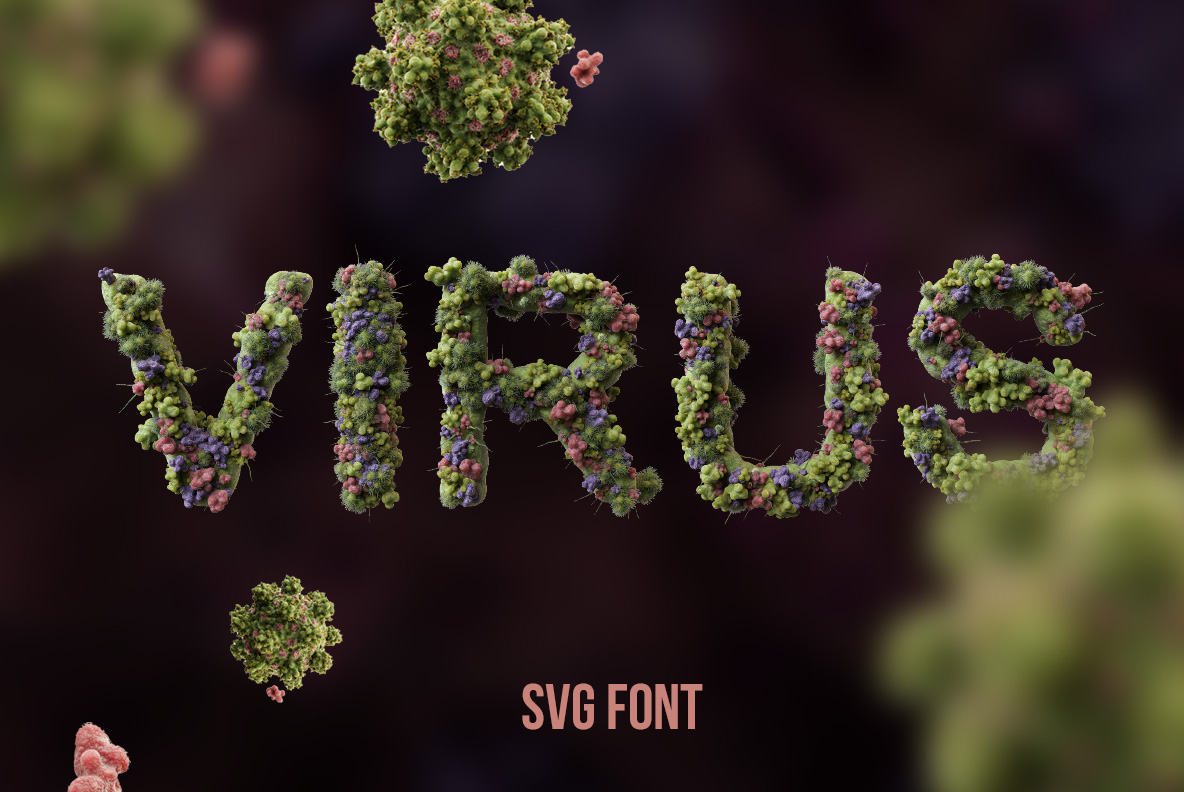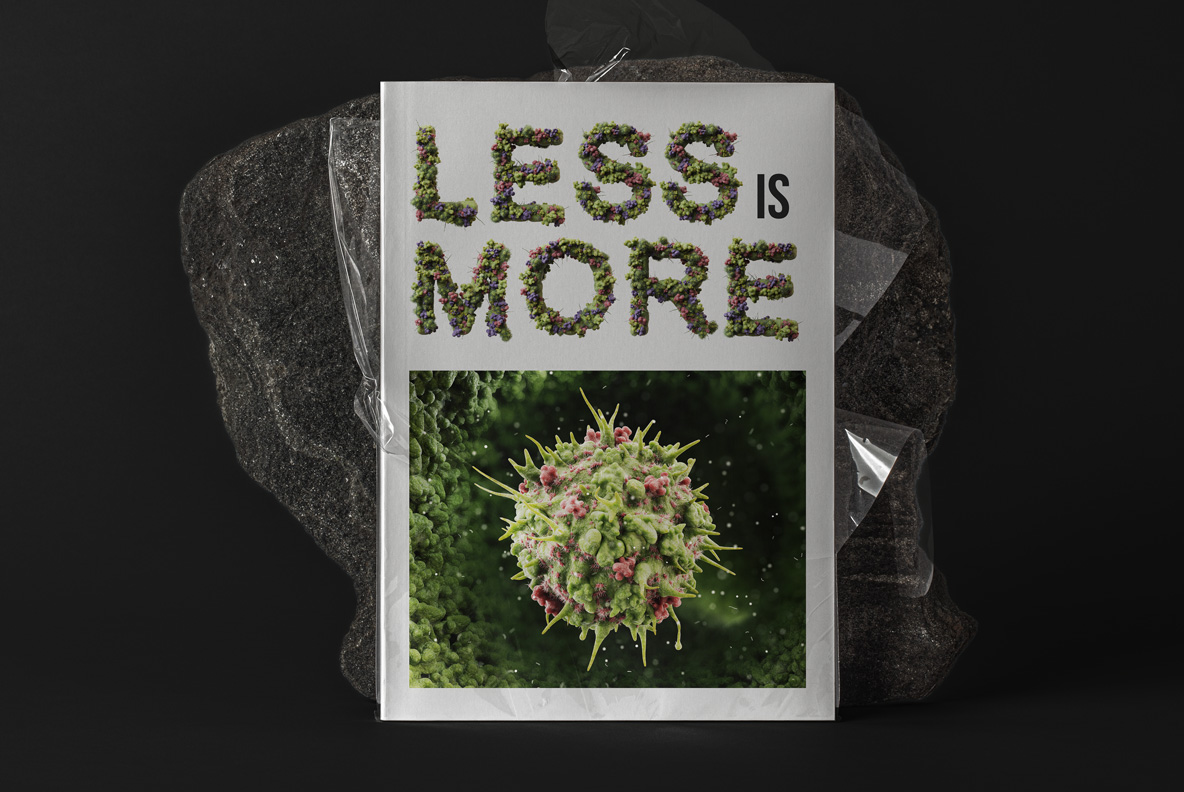 Some texts should be sent as flowers. Flowers OpenType Font is sweet and positive, perfect to be sent as in an invitation to a floral market or a garden party. The mission of Flowers Wacomka Font is to inspire you for beautiful outdoor activities or just nice actions. It's an open-type SVG font you can use to design everything from logos to titles and more.
Design by: Handmadefont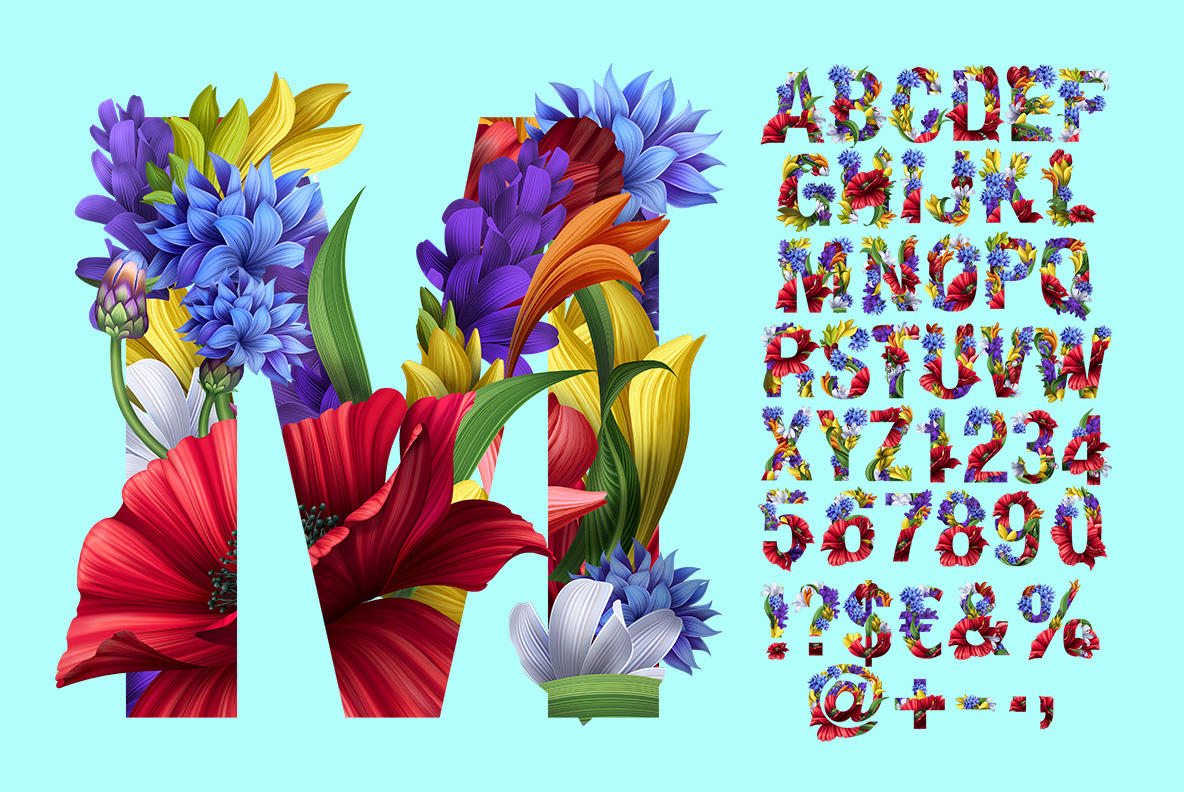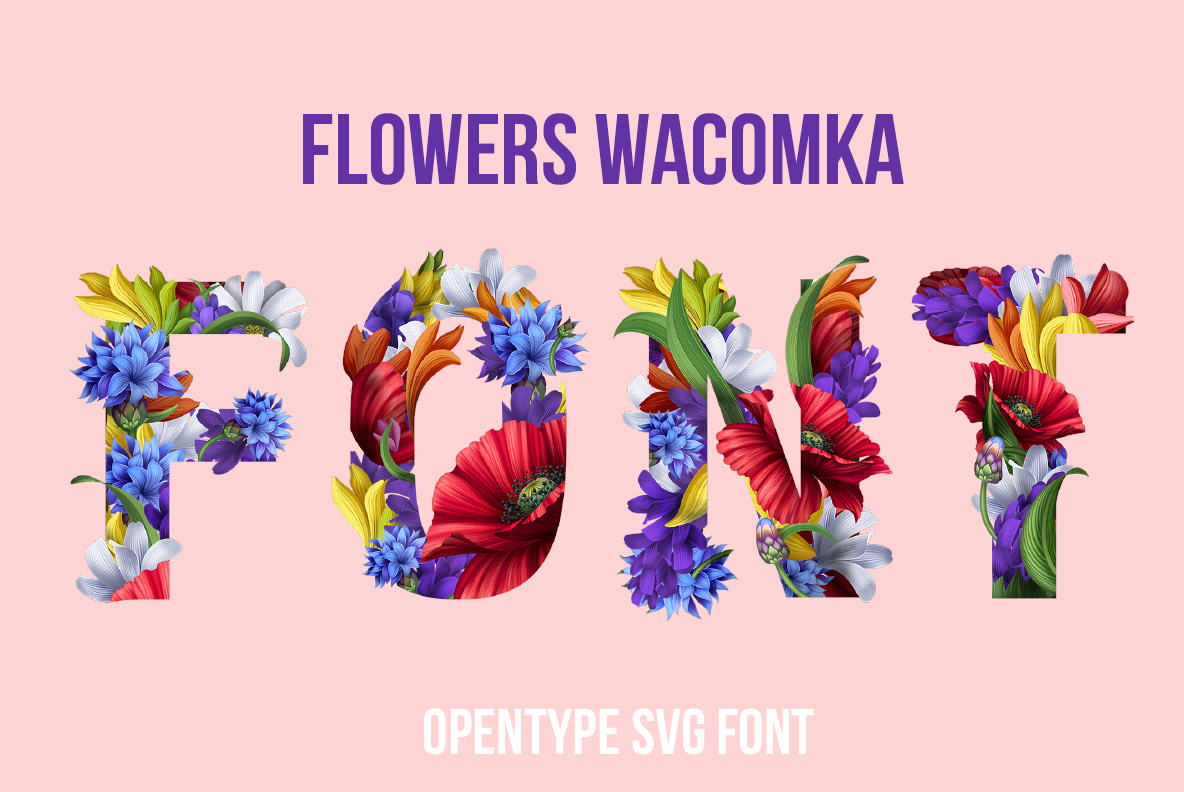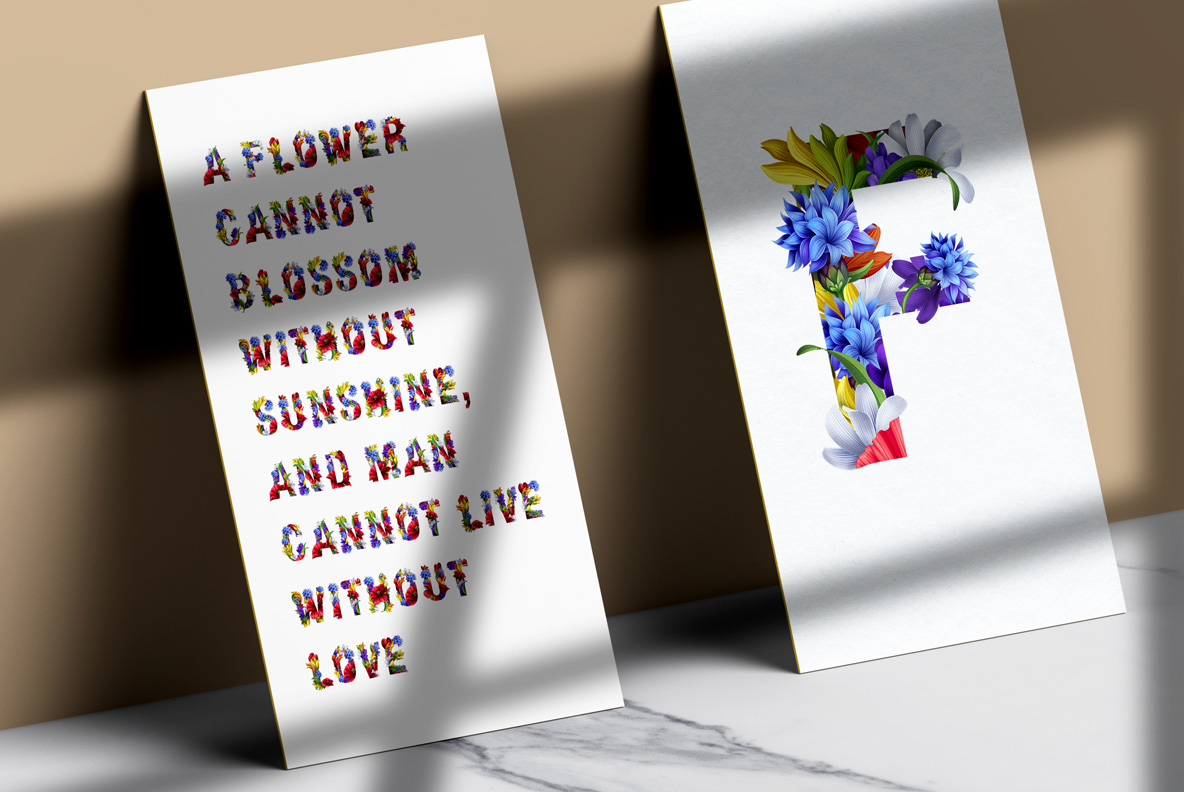 Colorama OpenType Font is a pure carnival and a splash of color. Its' surface looks like some petrol has been poured out in a puddle. And it all reflects in all existent colors: green, purple, orange, yellow, blue, red. A perfect color spree for your design.
Design by: Handmadefont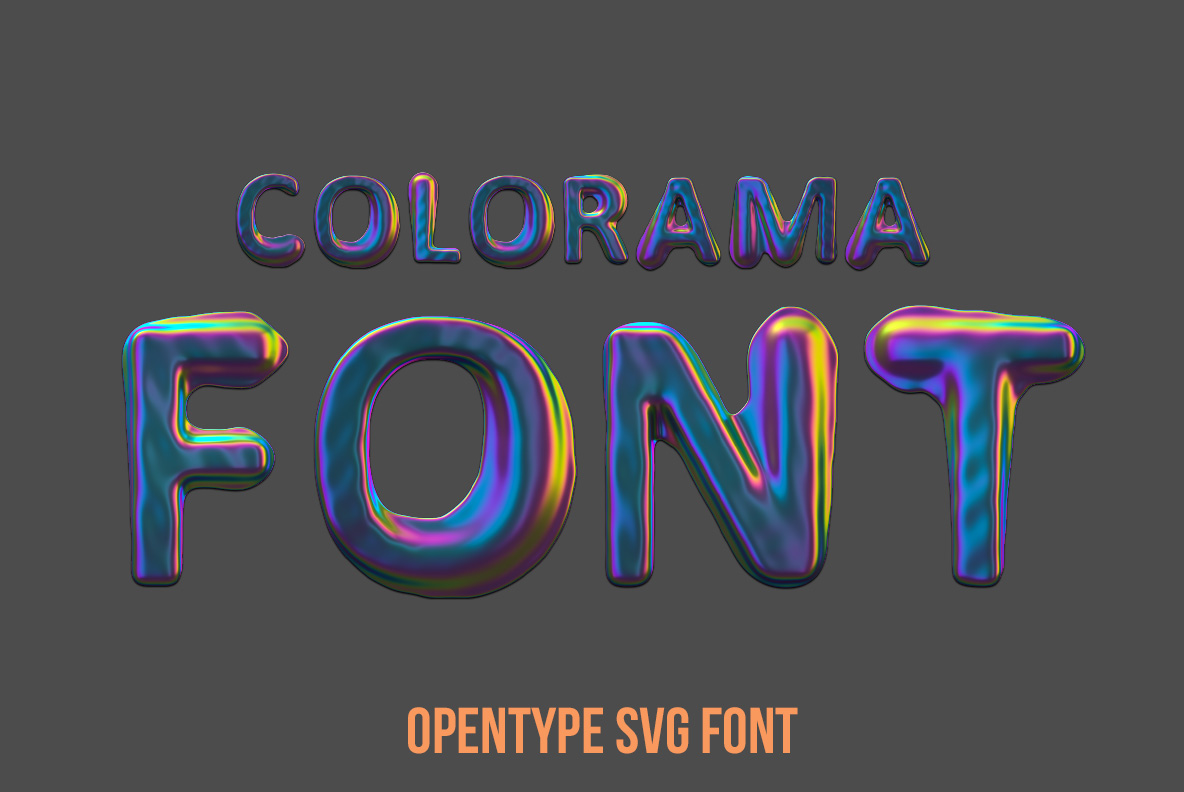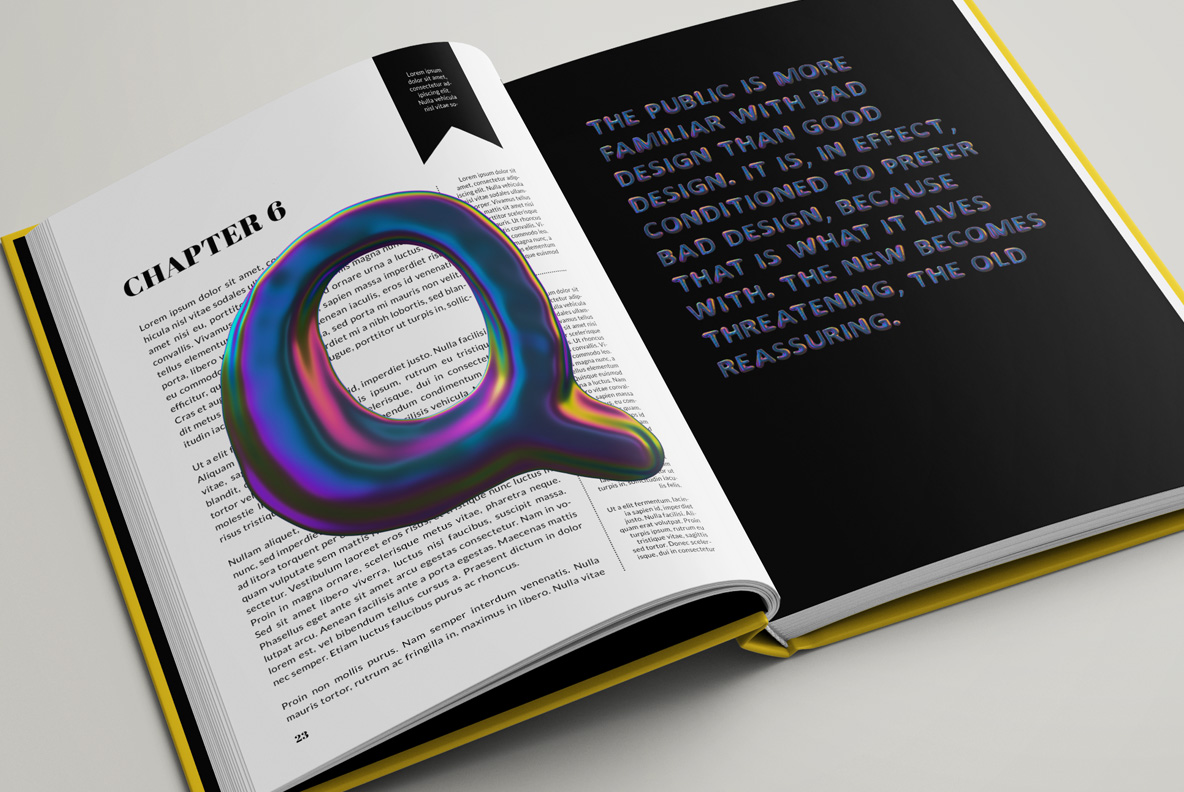 Happy Balloon OpenType Font is yet another variation of our balloons-bound alphabets. Positive multicolor Happy Balloon Font makes your happiness even deeper and lasts longer. With Balloons font you can easily create short texts for headlines, posters, or whatever. Or simply stack few characters to create some random art!
Design by: Handmadefont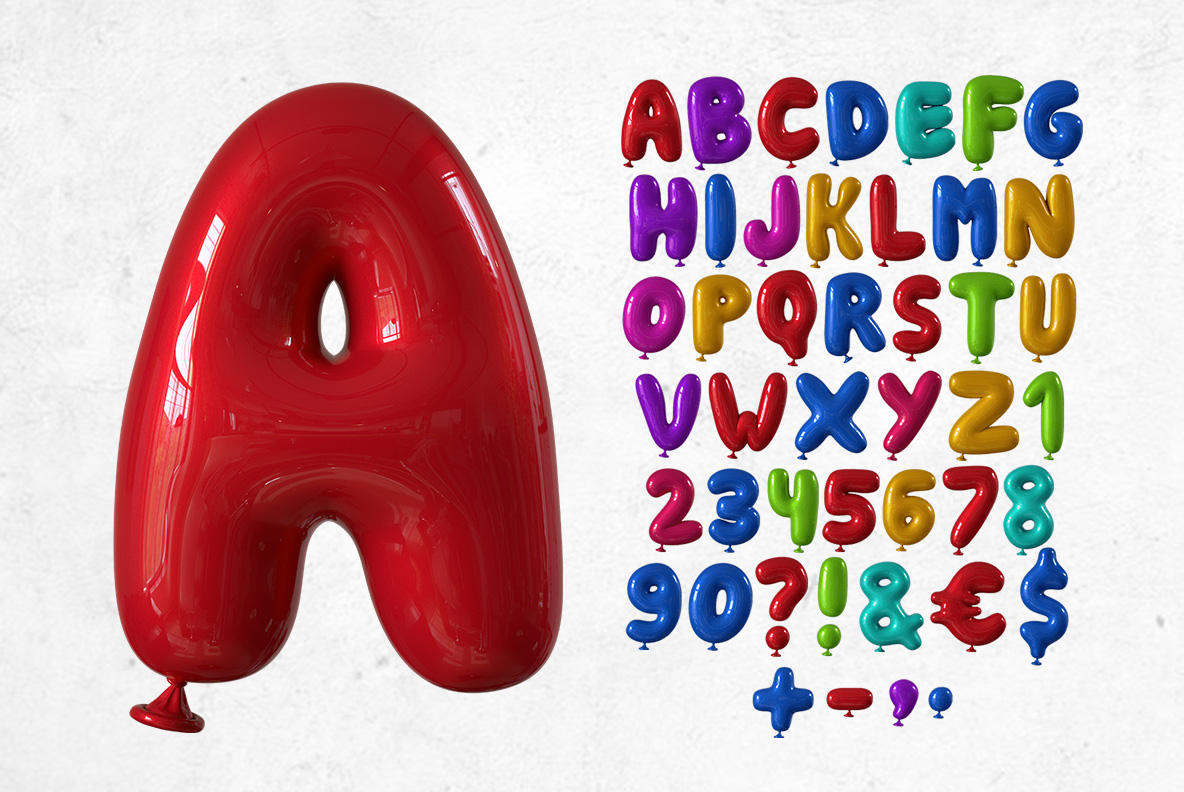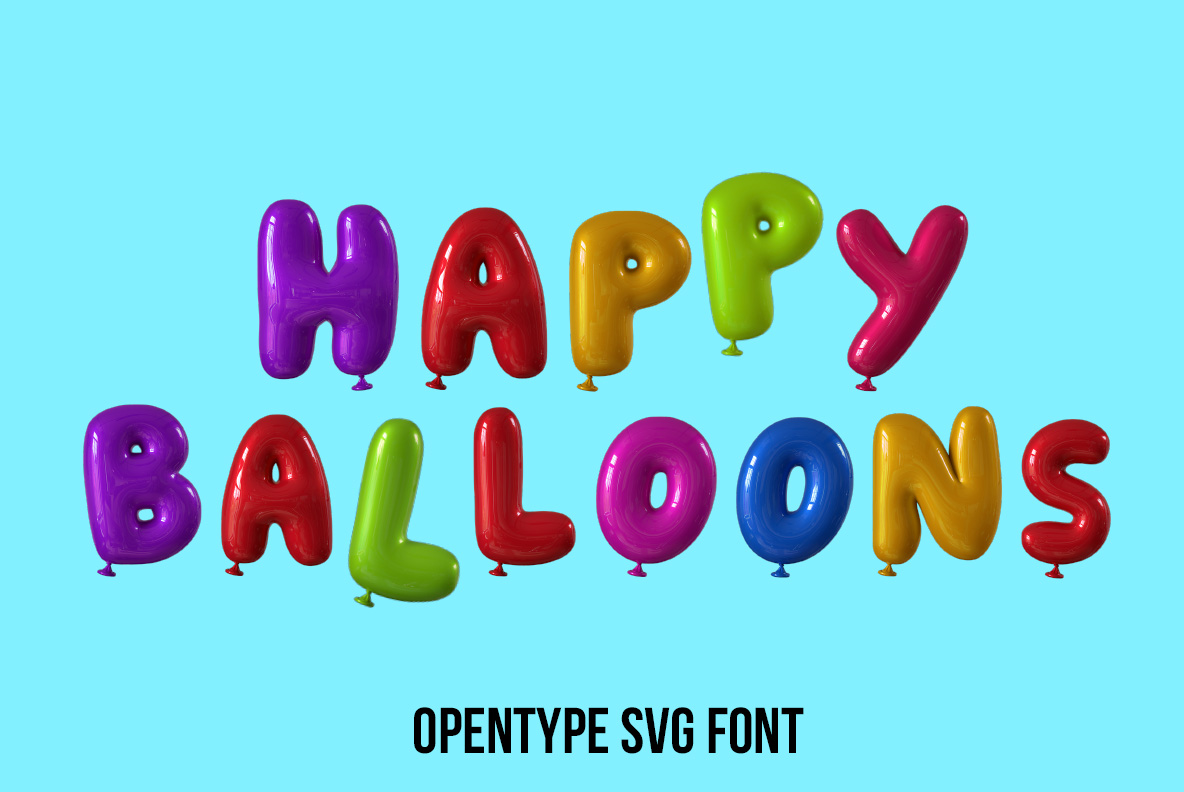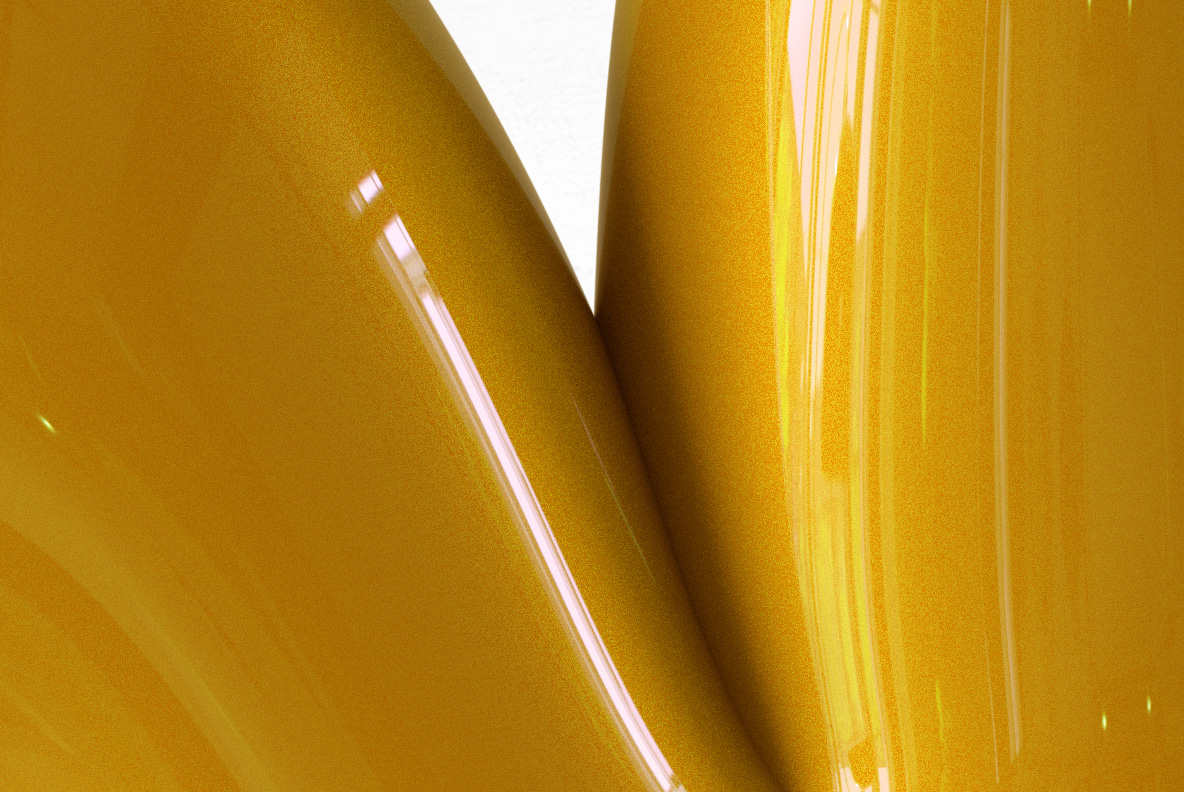 We stripped the tree of its bark for you. Kidding! Birchbark OpenType is a popular font of wood for various handicrafts and arts. Its white side with little black stripes reminds zebras. A combination of the 'zebra' side and a reverse side gives letters an unusual dynamic.
Design by: Handmadefont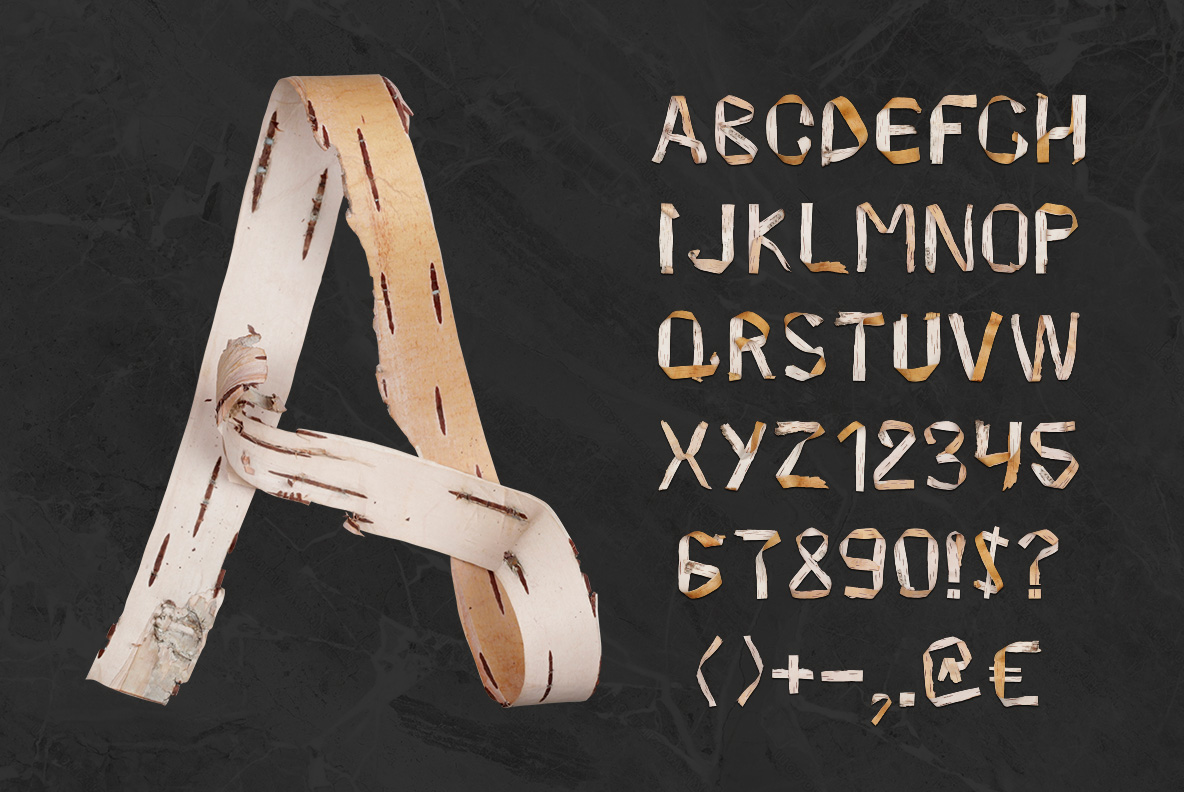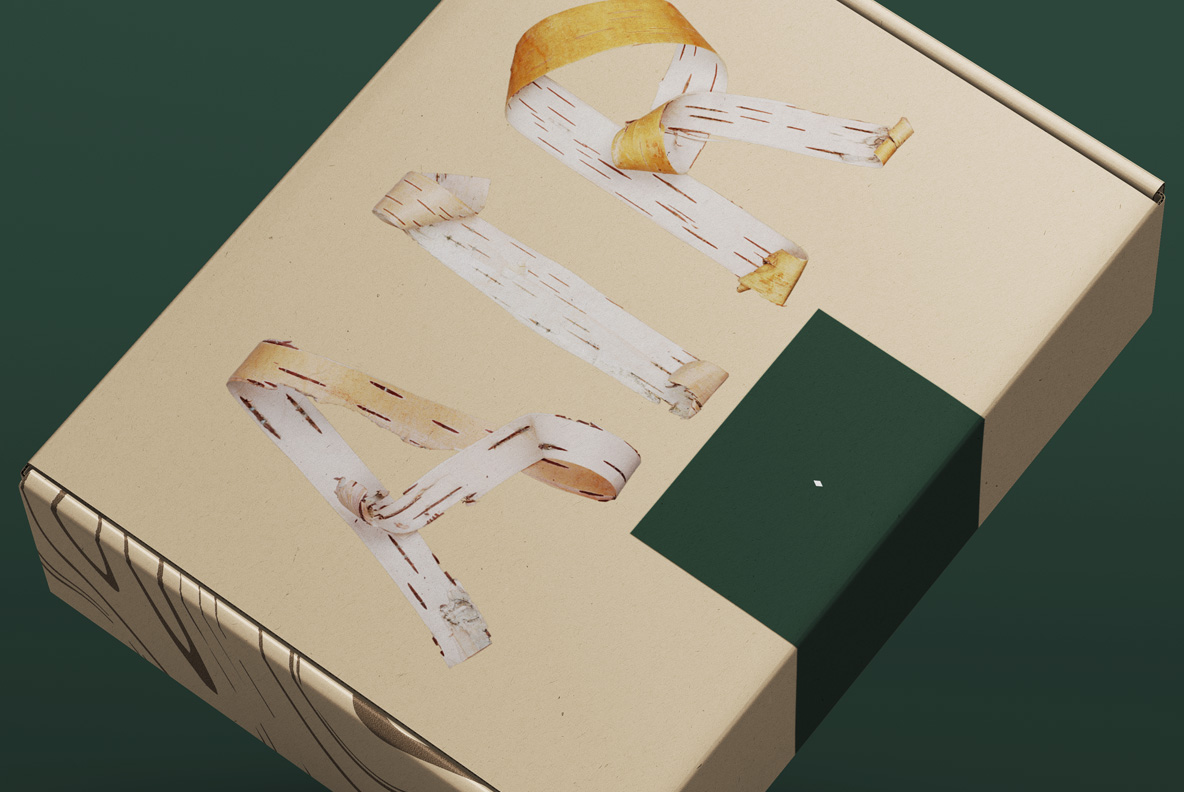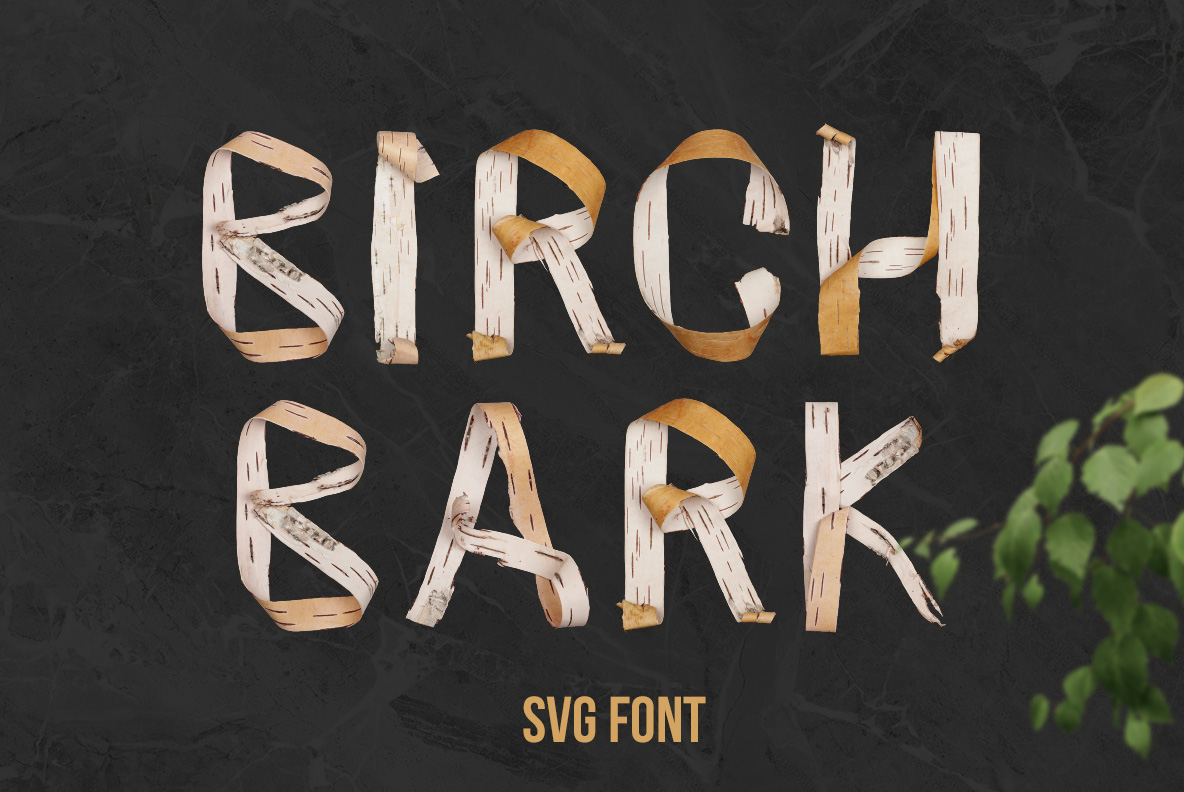 A feeling of tangled thoughts, being perplexed and not knowing what to do, brought about the Tangle OpenType Font. Unriddle your thoughts, disentangle a knot.
Design by: 
Handmadefont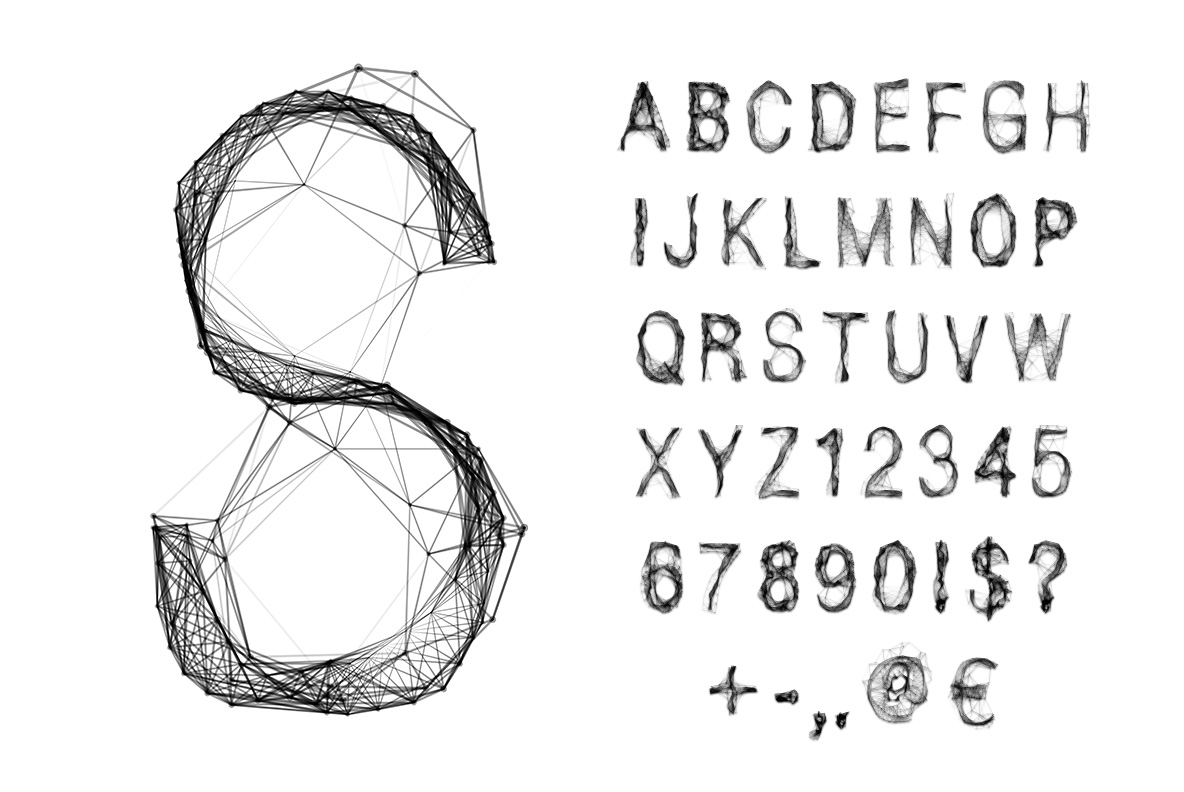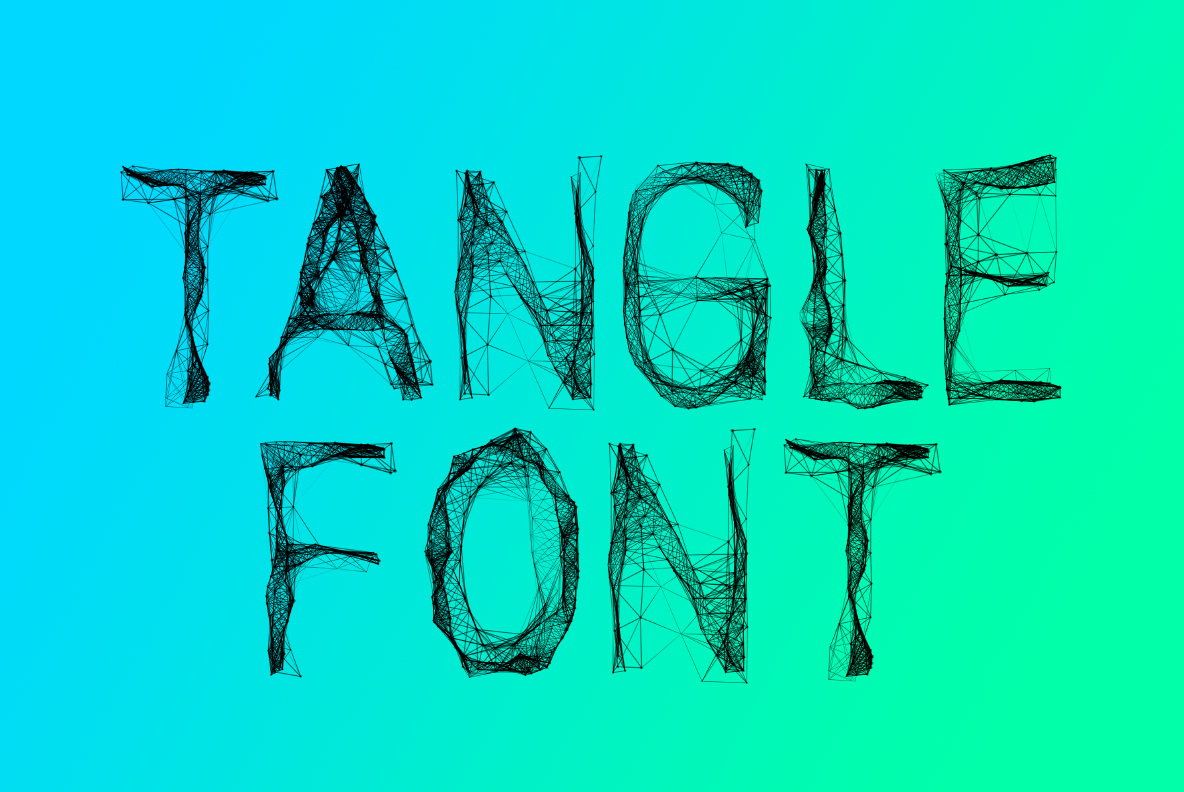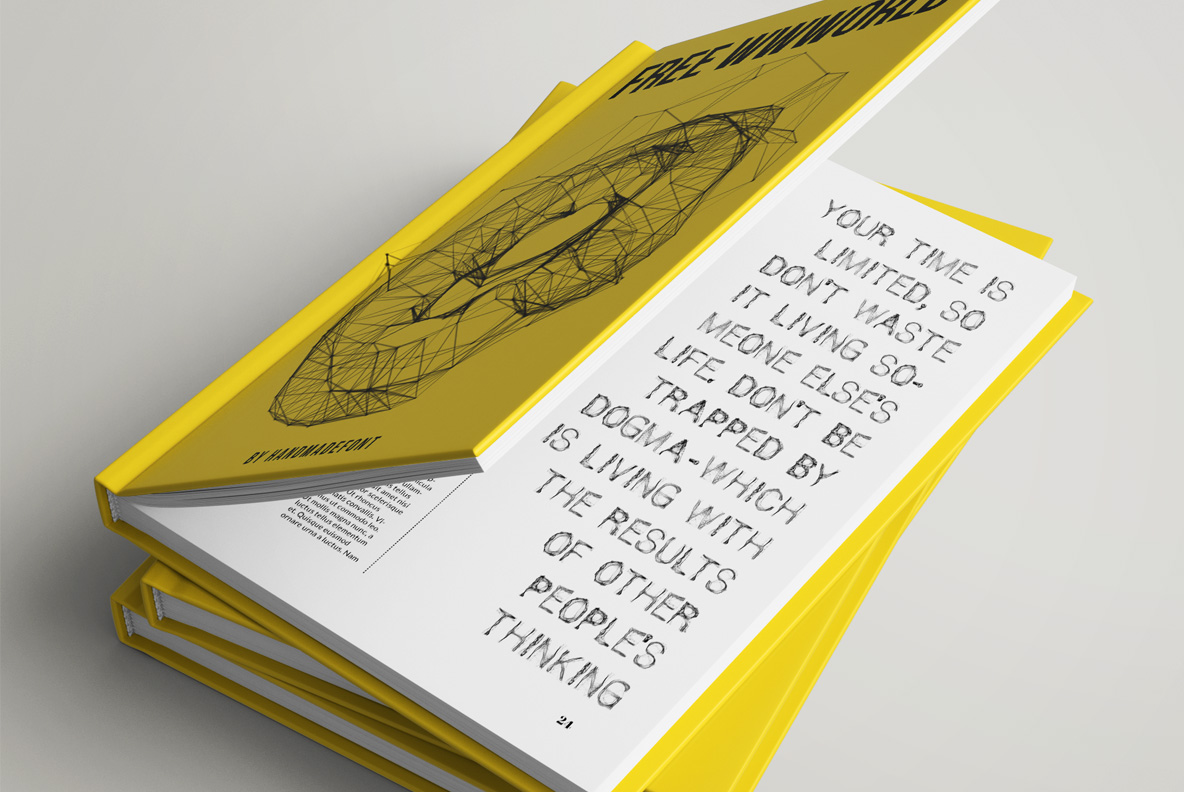 Golden Chain is a strong font because there aren't any weak links in our font! We present you the OpenType Golden Chain font – letters made of chains. You can take it as a rough strong font made for builders or you can take it as a ghetto bling-bling font made fo ya momma. Your choice!
Design by: 
Handmadefont