Twinkle lights are hung around the Christmas tree, the glühwein is slowly simmering on the stove, and if you listen carefully enough, you can hear Christmas carols being sung somewhere nearby. So, it's definitely starting to look a lot like Christmas. And that means it's time for our favorite end-of-year tradition: revealing our very own Christmas card of the year!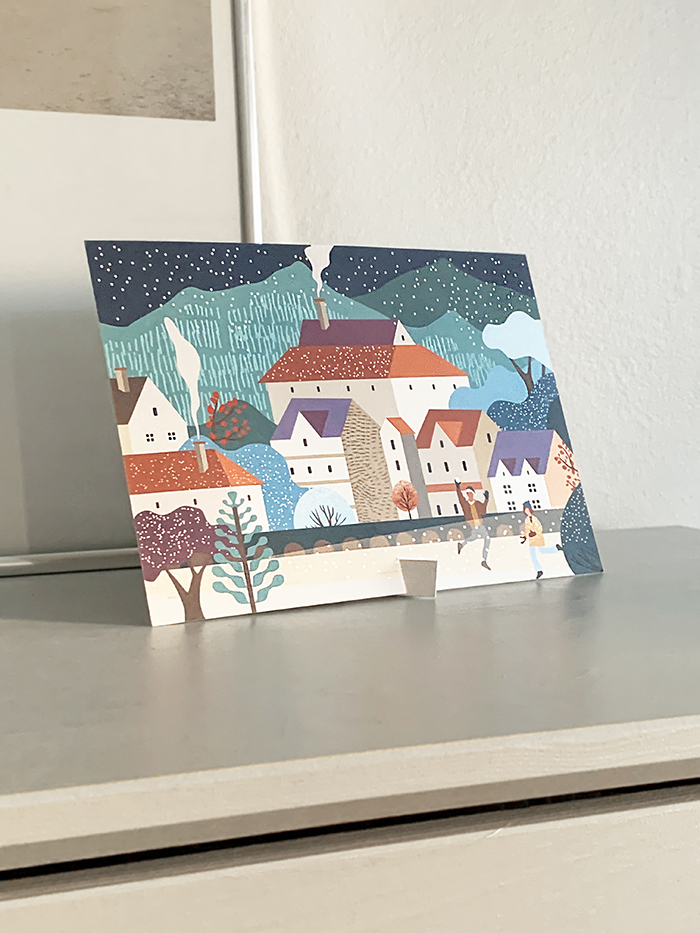 Sending and receiving holiday and Christmas cards with meaningful messages to family, friends, and colleagues is a beloved tradition that is taken seriously by paper & design enthusiasts like us. We put a lot of thought and effort each year into the design and concept of the card. And this year our holiday card sets the scene of a peaceful winter wonderland scenery with cheerful laughter and joy. The vintage illustration-inspired card depicts a sleeping Alpine village covered in a blanket of snow printed on beautiful Mohawk Renewal Hemp Fiber White 379 gsm (including 30% hemp fibers) paper and delivered in Via Felt Natural envelopes. The cards come in a slightly larger size and can be placed upwards on the desk and enjoyed throughout the holidays and well into the new year. Both papers mentioned above are exclusively available at Europapier.
We wish you all a joyous Christmas filled with love, happiness, and prosperity. May the season be filled with light, laughter, and beautiful moments together with your family and friends!