Meet Miss Spring, Mr Snow and a bunch of other charming characters by illustrator Issa Arts. Zagreb, Croatia-based illustrator, who goes by the moniker Issa Arts, creates darling illustrations inspired by everyday life and personal stories, that in all their simplicity, will steal your heart. The clever quotes and insightful scenes are now applied to various end-of-year themed greeting cards, so you can spread the holiday cheer with Issa Art.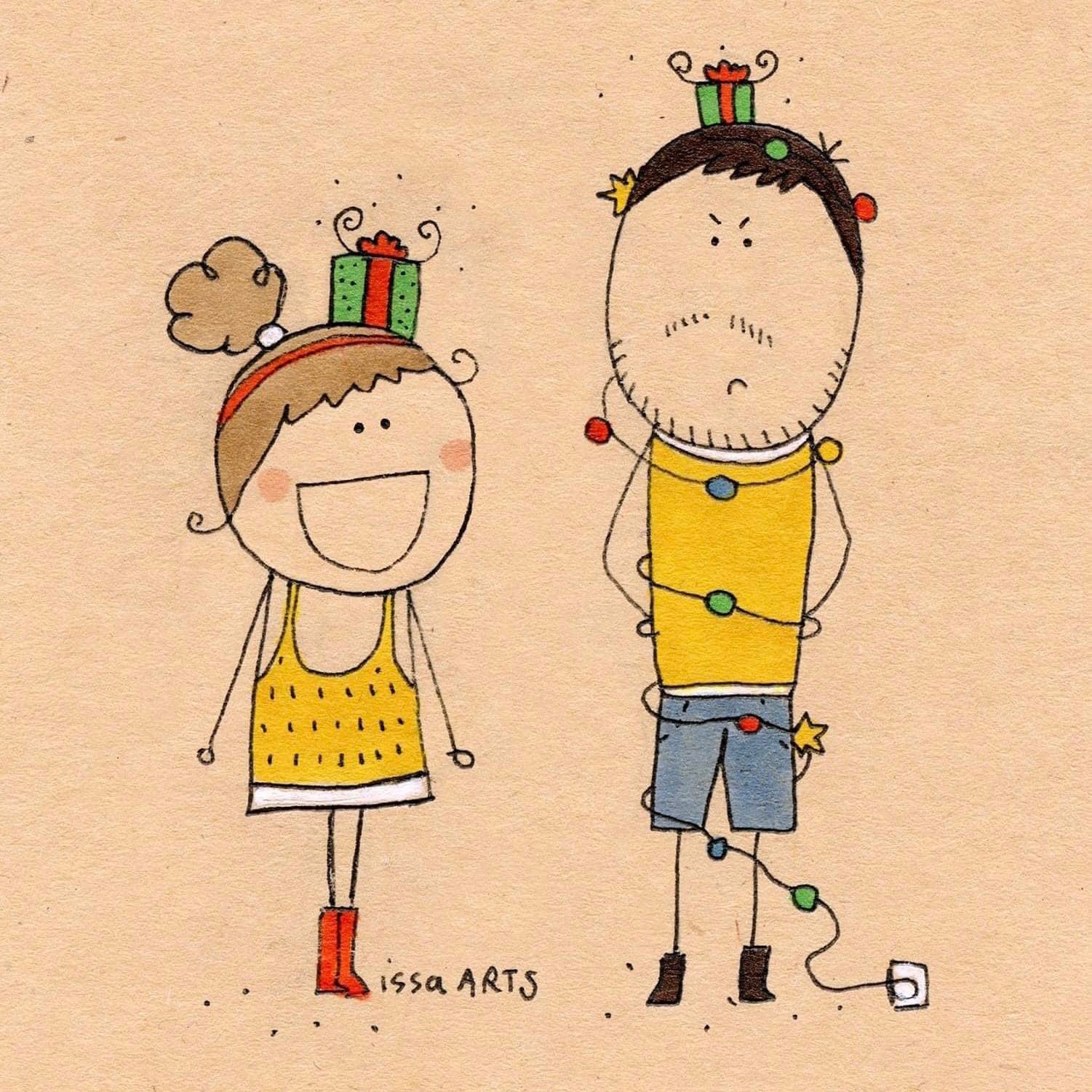 Characters that'll sometimes make people happy, sometimes they make them laugh, and sometimes they make them cry
After graduating from the Faculty of Humanities and Social Sciences, with a degree in Anthropology and English Literature, Issa decided to pursuit her childhood love – illustrating and drawing. "When I'm not holding pen and paper, I find inspiration spending time in nature and going on motorcycle adventures to distant lands. My tiny drawings sometimes make people happy, sometimes they make them laugh, and sometimes they make them cry. But most importantly, they recreate those special moments and put them in the world of their own – where they will always remain… special", Issa writes about her now famous characters. 
When it comes to the paper for her illustrations, Issa fell in love with Pergraphica! Right away, it felt like a good quality and so Pergraphica Classic Rough became a part of the Issa Art Brand for couple of years now, and it has proven itself over time with their prints, by showing almost no quality degradation and color fading even on prints exposed to direct sunlight every day.
The surface of the paper is slightly textured which makes it perfect for printing our originally hand-drawn art, as we are able to convey some of the hand-drawn "feel" to our prints.
With a passionate following both off and online, Issa Arts characters have been having adventures on paper for over a decade now, as Issa Arts recently celebrated its 10 year anniversary. You can follow the work of the creative on Instagram, or get some holiday shopping done at her online shop.