In her master thesis project, 24/7 – What you see is what you FEEL., Visual Communications graduate Teresa M Grassinger addresses a subject most creatives reflect on during their professional careers. With a design often having the aim to trigger or awoke certain emotions, how does one know what emotions are supposed to look like? How to visualize something we feel, something without a physical or tangible shape.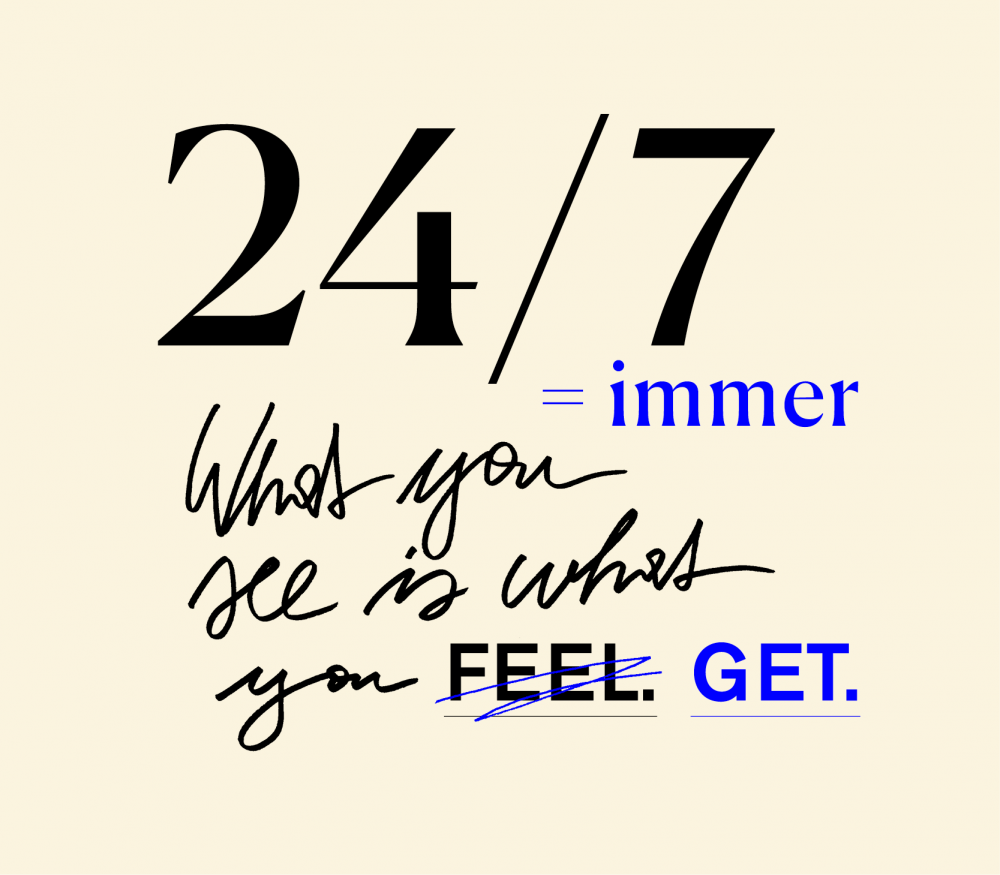 Visualizing emotions
Grassinger's work 24/7 – What you see is what you FEEL. attempts to visualize these emotions, through the eyes of a graphic designer. 24/7 brings a certain kind of order in this complicated chaos; creating a system of translation.
The project 24/7 – What you see is what you FEEL. addresses the subject Emotions and the attempt to visualize them – namely through the eyes of a graphic designer.
Through her research and analysis, she manages to visualize an immaterial process – feeling – as a tangible, graphical, reduced and abstract state. The physical outcome of the project is seven posters of the seven basic emotions; joy, fear, anger, disgust, shame, grief, and affection, with each poster titled with names such as "The Fun Machine" and "The Walls of Fear". Additionally, to the series of posters, the theoretical research, as well as her creative process from experimentations to presentations, are comprised between the covers of beautifully designed and printed books.
The project comprises of both practical as well as the theoretical aspects of Grassinger's master thesis.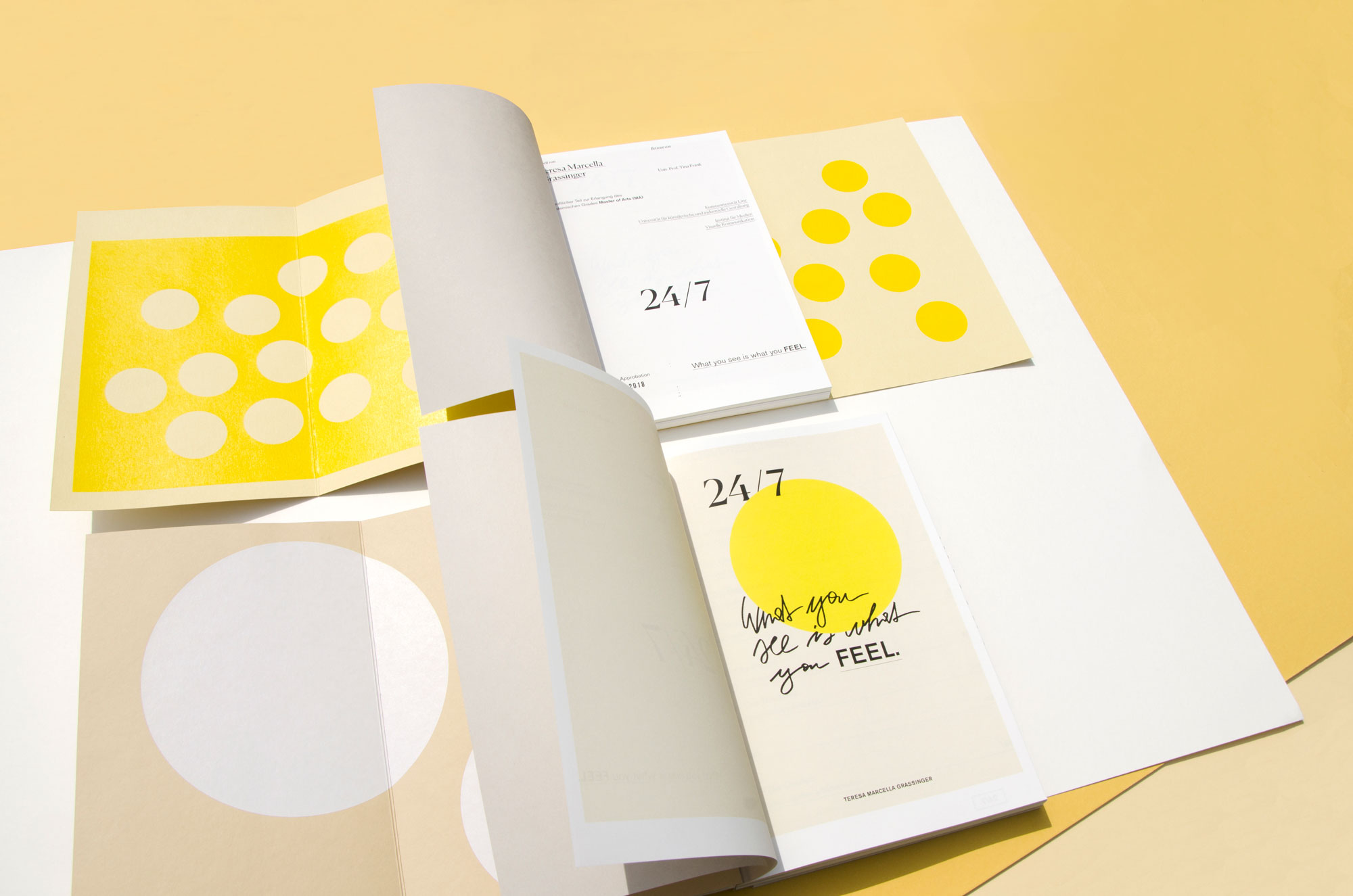 Images © Teresa M Grassinger