During my last visit in Krakow, I had the great pleasure to have breakfast at Bal, a stylish place on the backside of MOCAK (Museum of Contemporary Art Krakow) founded by Alexander Włodyka and Maciek Jackiewicz. At Bal you can choose between 3 different types of breakfasts: Vienna, French and traditional Polish.
Moreover, Bal offers great coffee and a daily menu which you can check out on their facebook fan page. They are focused on using seasonal and fresh ingredients for their delicious dishes.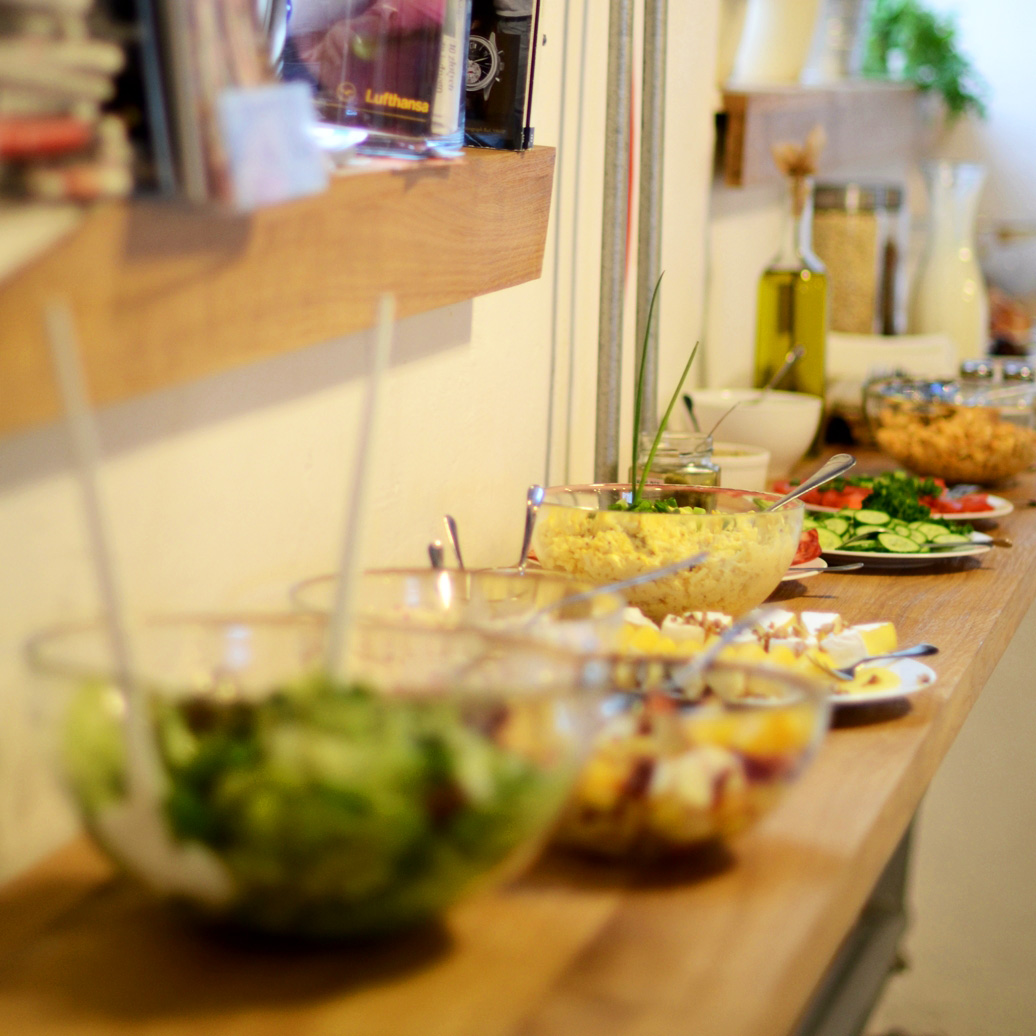 At Bal you will immediately notice the high white walls, the wooden furniture as well as the exposed light bulbs and red cables. I also love the font and design of their logo which was created by architect Rafał Zub. Besides a lot of smaller tables, there is a big table in the middle of the room which is always decorated with fresh vegetables and invites you to have breakfast or lunch in a bigger group of friends or simply join individual people sitting there.
Bal's industrial charm is related to the Zabłocie district where it is located at. Former factories and warehouses are reminders of Zabłocie's industrial past. Zabłocie is also the place where Oskar Schindler's factory was located and it, therefore, appears in some of the scenes in Steven Spielberg's "Schindler's List".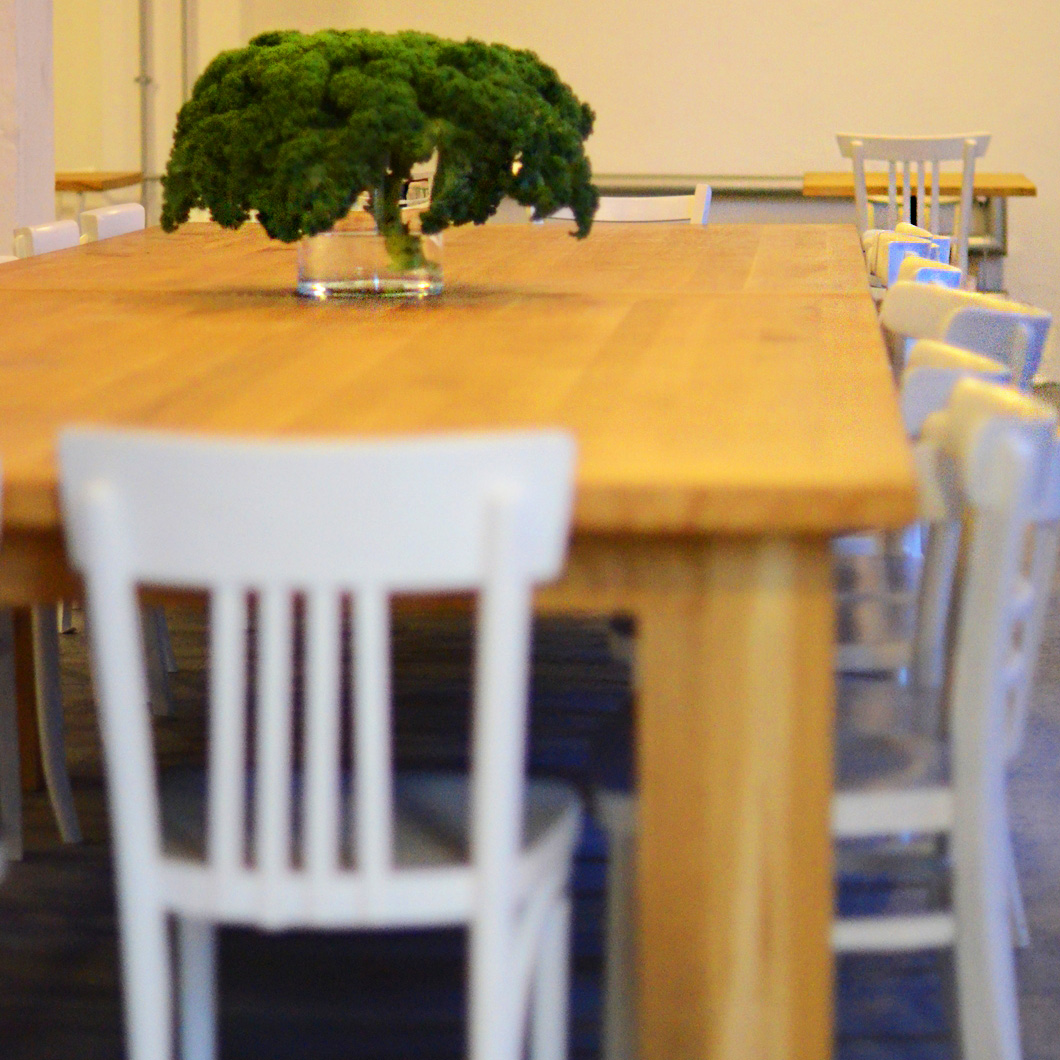 For those of you who enjoy eating and reading a lot of magazines about lifestyle, photography and art Bal is the perfect place!
On their facebook page, you can also track their evening programs such as concerts and parties.
BAL. Ślusarska 9, 30-710 Kraków, Poland
http://www.facebook.com/balnazablociu?ref=stream