19-year old freelance designer, digital artist and typography enthusiast Dan Hoopert lives, works and studies in England. Using multiple different software and 3D programs Hoopert creates incredibly intricate typographic masterpieces, way beyond his young age. It is amazing to see young talent, especially at this level of visual sophistication.

In Hoopert's typographic piece titled Wire, he re-created the alphabet with virtual wire, showing an otherwise simple serif typeface in a complex and intricate way. Basically, he manages to show the structure, the underlay, in a sense a totally naked letter. He strips the letters down to their wires, exposing the architecture behind them. And what makes the design so interesting, is that it shows something we all see every day, everywhere, without wondering what elements actually create the form of the letter, in a new light!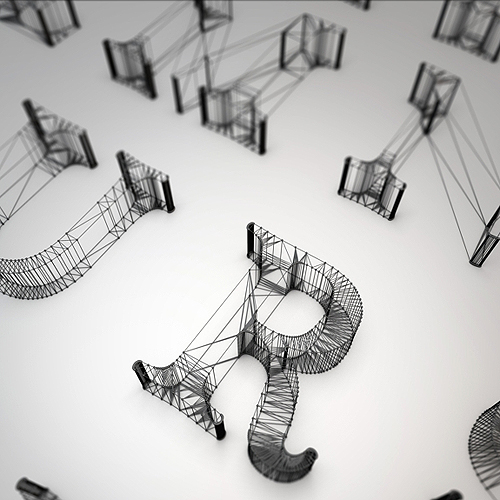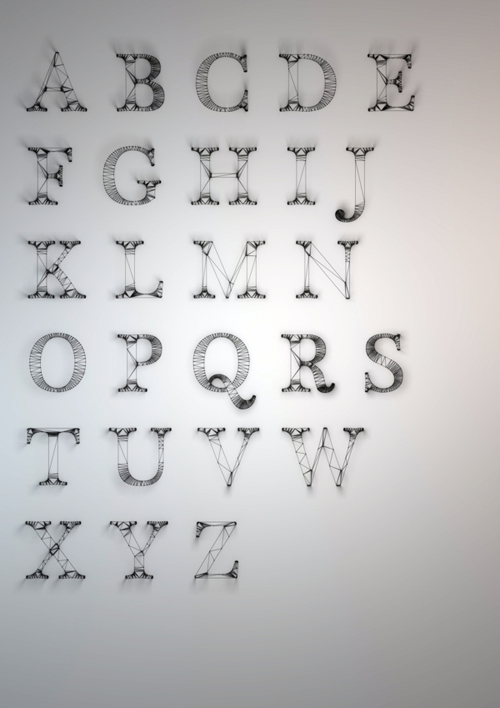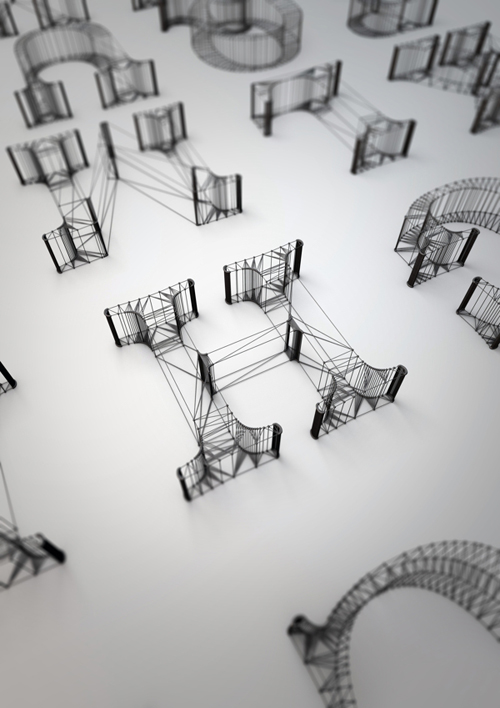 Hoopert is clearly drawn to the architectonic and structural typography, as he has made two other designs with a slightly similar idea. The Quick Brown Fox is a great version of the prior one, but with a more softer look, reminding of stretched string or yarn between pins. Also contradictory to the Wire design, on this one Hoopert fills the space between the letters, instead of building the letters themselves. The signature 3D style is evident, and the simple original idea seems to generate numerous designs.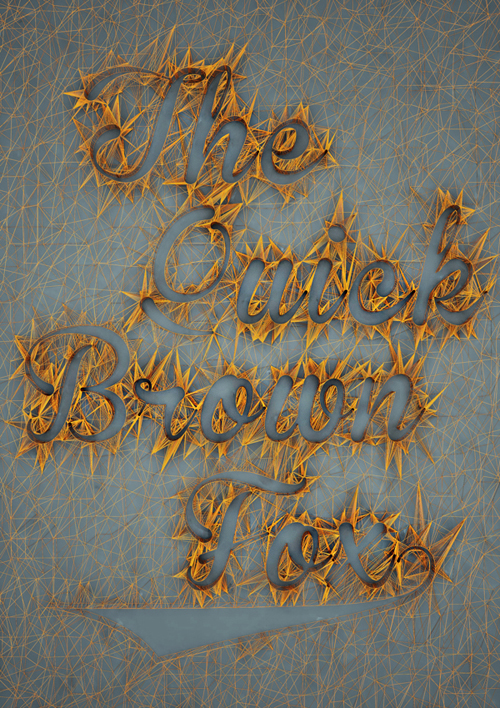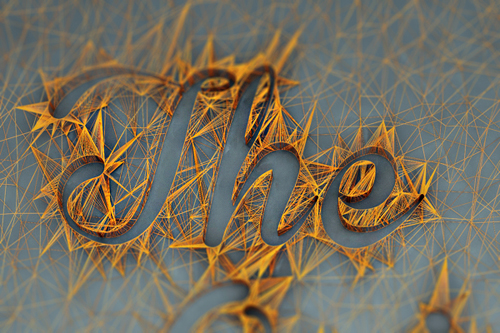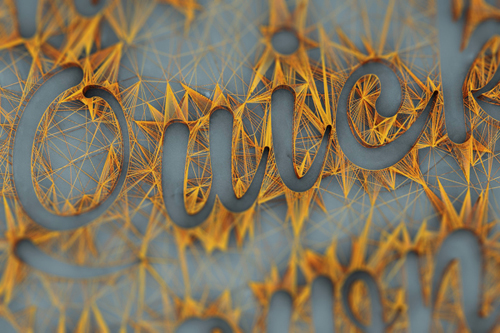 The most artistic of the three designs is Mesh. The slowly building alphabet is beautiful in its lightness yet it is the intricate structure that pulls you in. The almost spiderweb-like look of the design is interesting, and the way Hoopert showcases the different stages of the piece in its formation is fitting to the style. It feels like you are watching a spider build its web, then realizing you are the prey that caught up on it!
Striking typography! We can't wait to see with what the young designer will come up next – we are more that sure, it will be interesting! To see more of Hooperts work, and to keep up-to-date, visit his Behance profile here.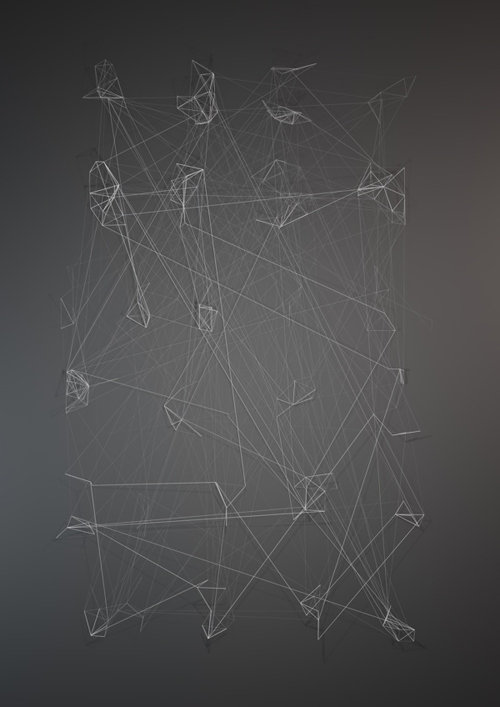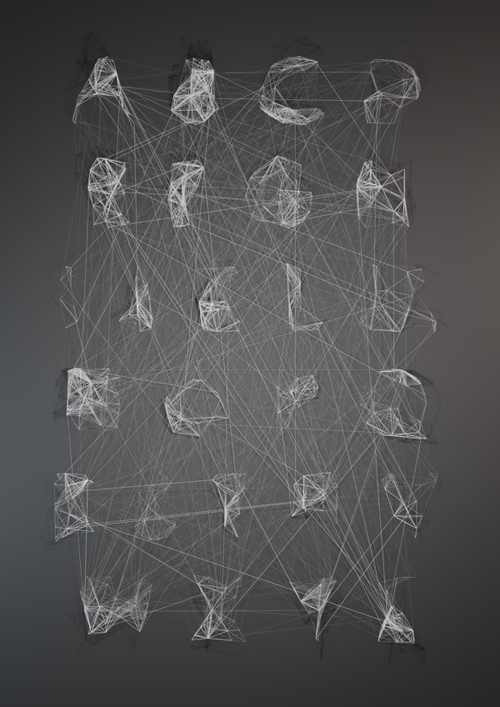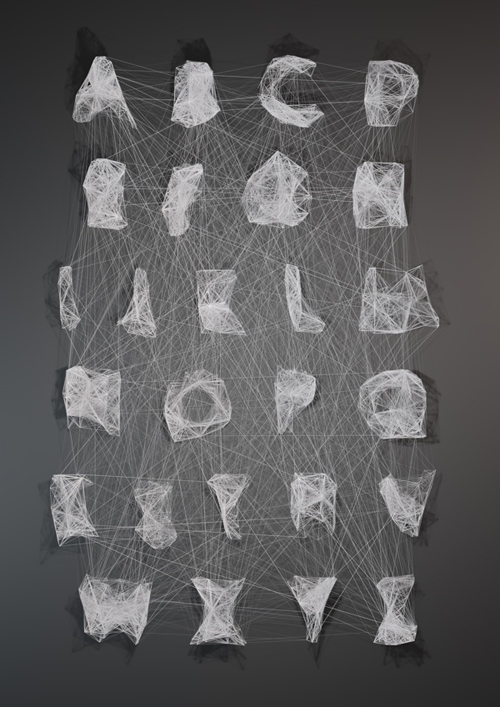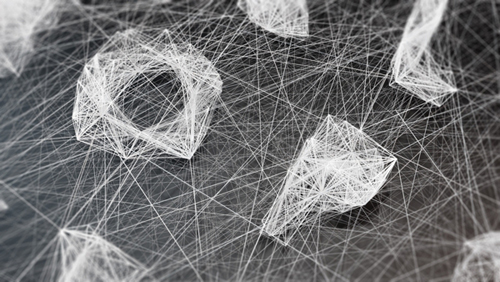 Photos © Dan Hoopert