Located in the hip and happening district of Neubau (7th) in Vienna, Die Sellerie is home for four talented graphic designers who passionately believe in handmade crafts and creation. The space works as their work studio, showroom, shop and home base. It is a great place when looking for something special for someone or for yourself. It shows in the products how much love and effort has gone into making each one.
Die Sellerie (the Celery in eng.) is a collective of four founding graphic designers: Patrick Bauer, Ulrike Dorner, George Leditzky and Andreas Posselt, and the name of their showroom and shop at Burggasse 21. At their Die Sellerie shop they sell all kinds of things, from fine art prints to stationery, from home accessories to special gift ideas. The space was designed and built by the designers themselves, giving every little detail the attention it deserves, making the shop an amazing place to visit and enjoy art.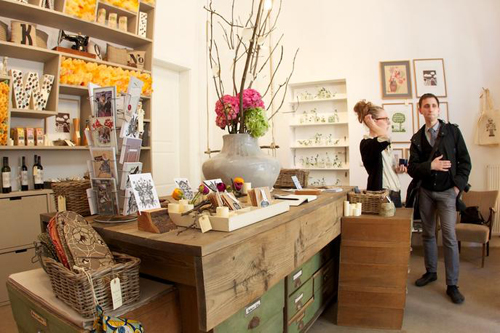 Interior of the space
At Die Sellerie you can find honey and jams by local producers, bookmarks fashioned from spines of old classic books and endearing wooden bird paper weights. Everything you think of and more: I saw, for example, a collection on different retro door knobs, which I find adorable. The main focus is, however, on paper related objects. You can find a large collection of high quality stationery: note pads, diaries, greeting cards and gift tags, all made with unique designs and prints. You can also get a wide range of hand printed posters and art work, great for birthday presents or for that empty wall at home which you've always wanted something special to hang up on.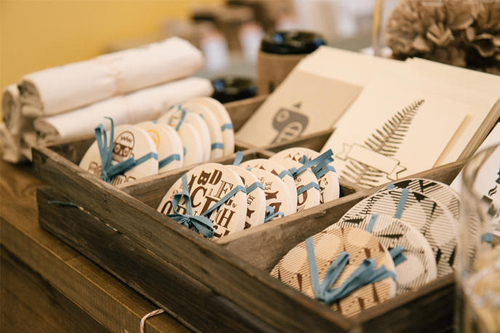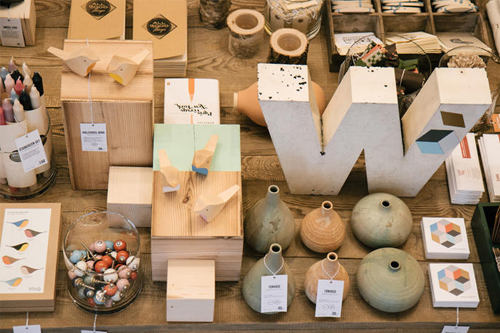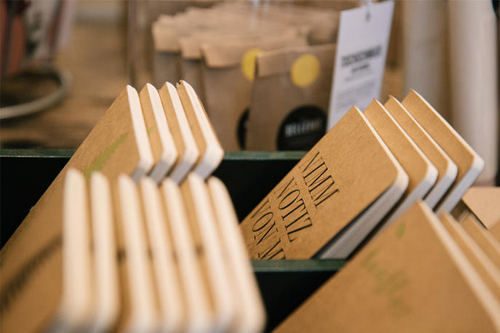 Products sold at Die Sellerie
Most of the products sold are the designers' own work – some designed by individuals, some in team effort – and the rest are carefully selected from local producers and brands. I noticed a strong focus on environmentally friendly materials and a knowledge of the origin of the product. You can be sure nothing was produced in a sweat shop, but in a loving and passionate surrounding. Most of the items are even acquired under fair-trade regulations.
As they put great emphasis on local and handmade production, you can be sure to support a good cause when visiting. You can also see the careful thought that went into the presentation and visual image of the products, as every little detail is well done.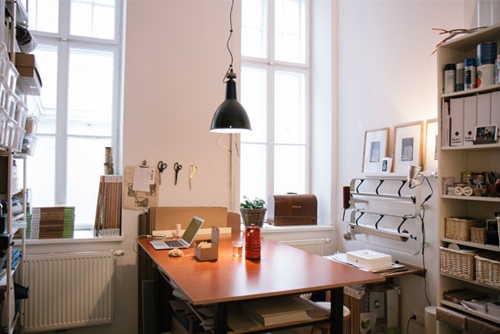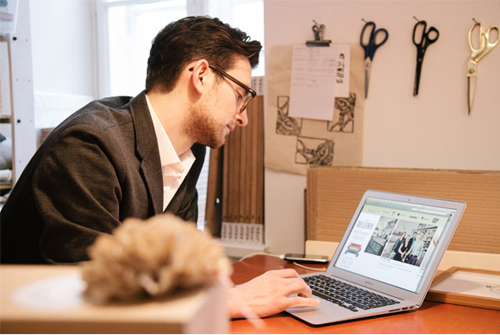 The back of the shop works as the designers work studio
Even though the Die Sellerie team just closed the shop for summer (as the tradition goes here in Vienna) and left the city to enjoy the warm months somewhere less crowdy, they did open their brand new online shop before that! Make sure to check it out and find your favorites. The shop here in Vienna will open again on the 7th of September, with a traditional opening party – see you there!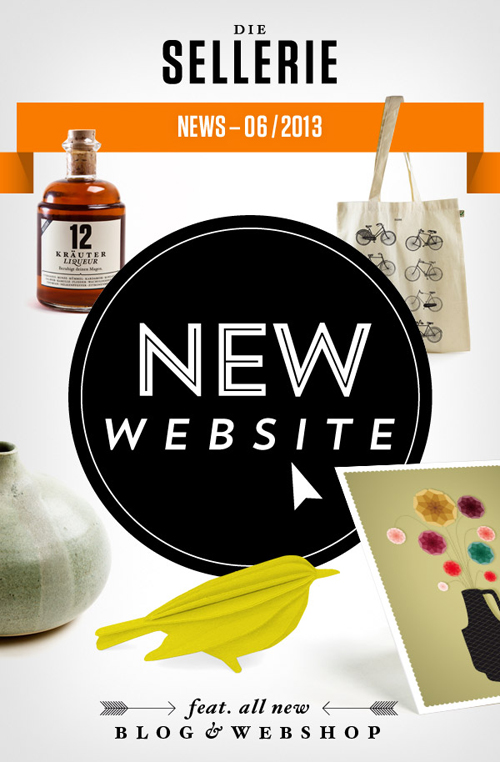 The brand new webshop was open a few weeks ago
Photo courtesy by Die Sellerie