Weranda, an oasis in the middle of the busy city of Poznan offers a great break from your busy day. Besides the intriguing menu and great atmosphere, the interior is an experience on its own. With changing decorations the staff designs and makes themselves, you never know if you'll be dining under a sea of colorful paper flowers or huge chandeliers made of hundreds of paper hearts.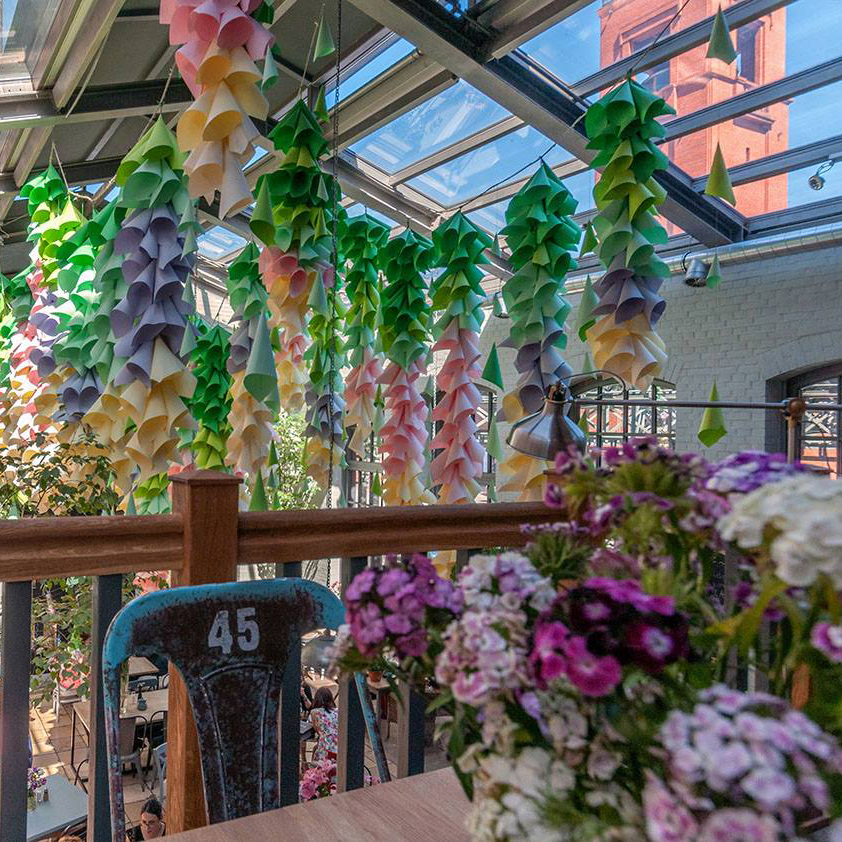 The brand of Weranda is based on over 10-years tradition of building unique atmosphere and focusing on details. Offering everything from take away to fine dining, the main focus is keeping the experience alive. The staff makes everything they can to cater to the needs of their customers, by creating a place you simply want to come back to, time after time.
Zielona Weranda has to be one of the most interesting restaurants in Poznan, with its many worlds – the entrance filled with flowers amazing decorations, a fireplace room for more intimate dinners and the green garden, claiming to be the most beautiful in the city. For a quick lunch or a hang out check out Weranda Lunch&Wine. A favorite among the trendy crowd, the cafe transforms from a breakfast place to a wine bar as the day passes. If you are planning just a picnic in the park, pick up some delicious sandwiches, salads, coffee, wine or beverages at the Weranda Takeaway… all packed in eco-conscious packagings with wooden cutlery. Additionally, they have a little cottage cafe on Wrocławska street, catering services, and their own deli and gift shop.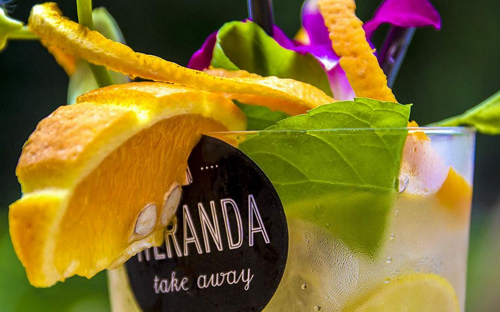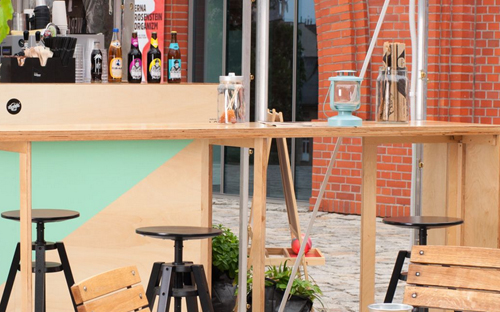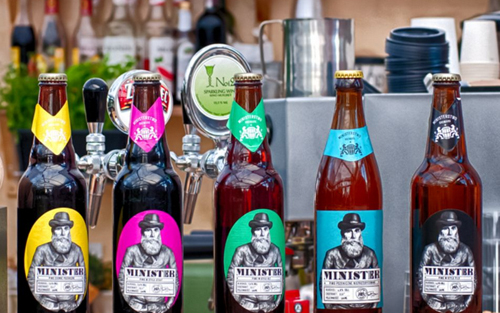 In the city center, Stary Browar, Dziedziniec Sztuki (the court) and the adjacent park you can find Weranda Take Away. A pop-up cafe for the summer!
Every few months the creative staff gets inspired and changes the decor of each Weranda. All decorations are designed and made by the employees themselves, engaging the entire staff into the process. Right now the ceilings are filled with bundles of paper cones, reminding of huge flower garlands hanging over your head. Before that, it was the season of love with hundreds of pink and red paper hearts, preceded by Christmas themed decorations. One of my favorites is from last fall, they had the place filled with geometrically cut paper arrowheads in all the earthy autumn colors. And throughout the year, you'll find fresh flower arrangements gracing each table. So, do I need to say anything more? If you are around Poznan or planning a trip there, Weranda should be the first thing you add on you places-to-visit list!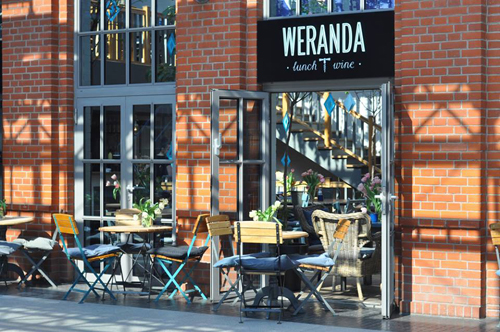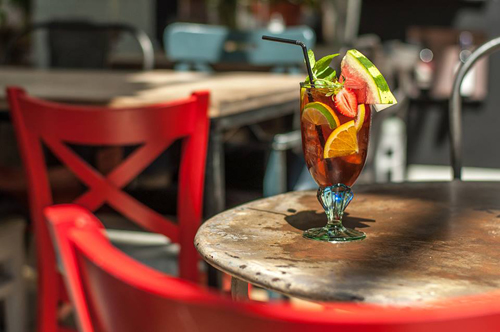 Photos © Weranda