Dam- Dam- Da- Daa, Dam- Dam- Da- Daa….you guessed it, wedding season is here! All the flowers, the hearts, the romance, Ah, I love it. You wouldn't have guessed as I'm normally opposed to everything sappy and overly sweet. But there is something about weddings, the joy and pure happiness that comes with them. Inspired by the season I collected beautiful wedding decoration ideas, invitation designs, and what-knots. Enjoy!
I'm noticing two trends rising above the rest this season, or at least it seems to be impossible not to see them everywhere. Kraft paper rose to the spotlight last year in everything from packaging to branding, and it's still extremely popular. Used to achieve a rustic, homely style, yet keeping things stylish and elegant. I personally don't mind this trend at all, as it's a welcome change from all the crazy colors and patterns we've been seeing the last few years. The second trend is flowers, yes traditional, but this time is done with a retro ornament style, used for framing, highlighting and giving the much-needed pop of color. Especially the combination of these two trends, which works better than perfect, is what everyone seems to be going crazy over. It's classic, fits the wedding theme perfectly and most often it's not so stuffy and boring as the basic old off or pearl shades of white or roses.
The same combination is carried through from the invitations to the wedding venue decor. Nowadays people tend to pick a theme which they use throughout every aspect of their wedding. And as weddings tend to come quite costly, picking kraft paper as your main material is extremely smart. Low budget and stylish, you can't go wrong with that. My favorite idea is to illustrate the kraft paper invitations with the same wildflowers used to decorate the party venue, so smart, so efficient! And using a roll of kraft paper as placemats, and using beautiful handwritten calligraphy to write the name of the person sitting there on the paper, love it! See all the marvelous design ideas below, and get inspired. Can you feel the love already?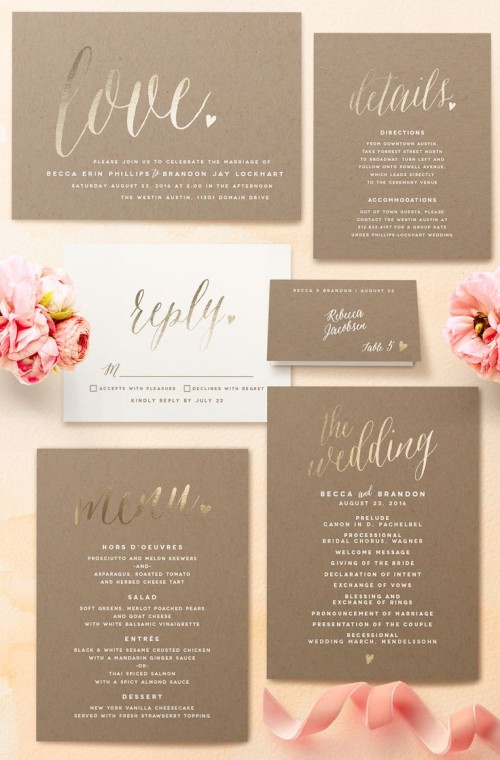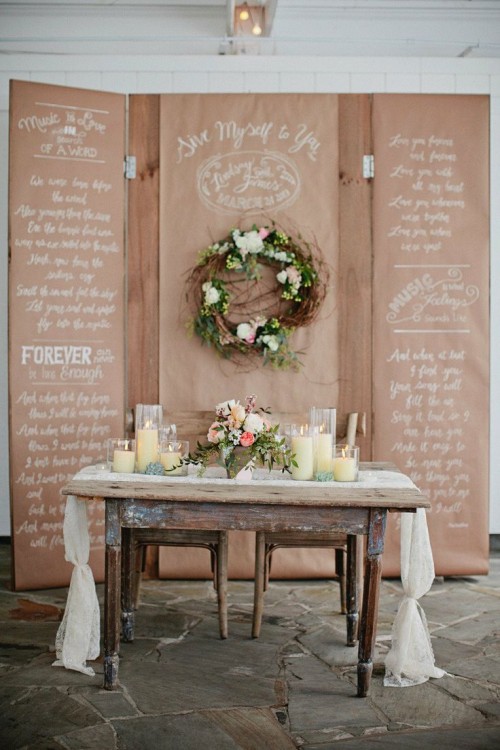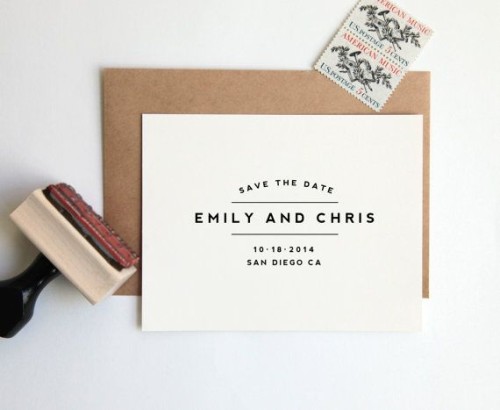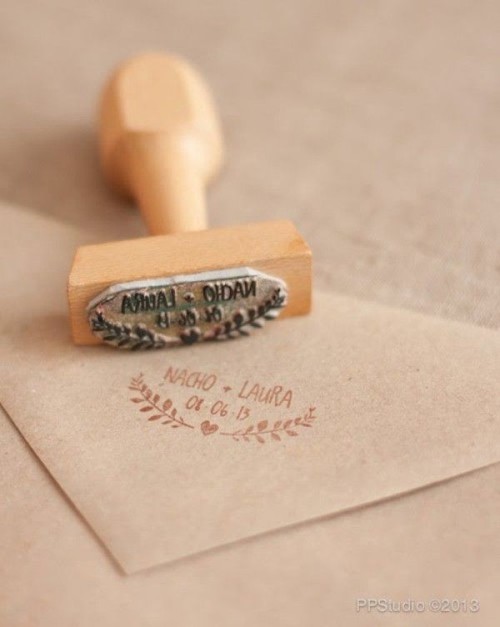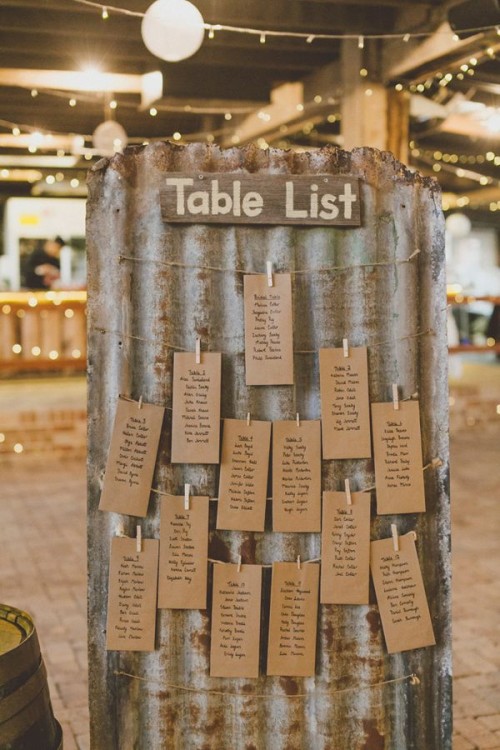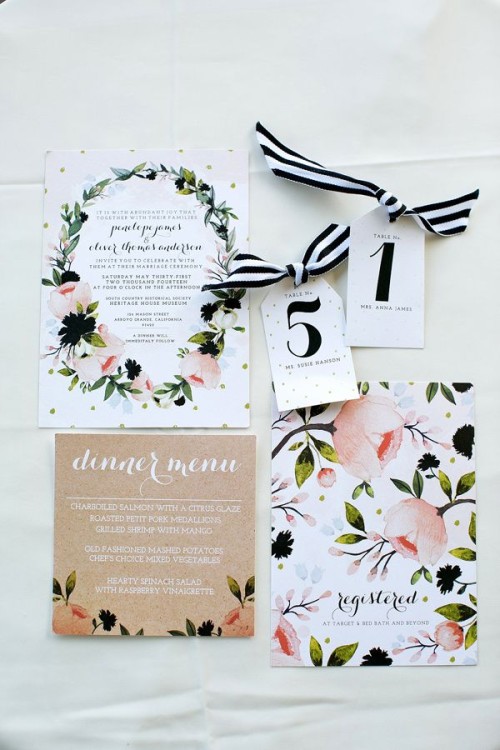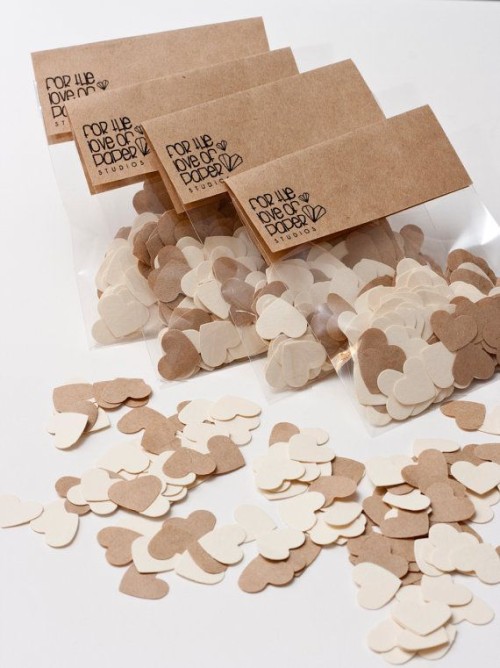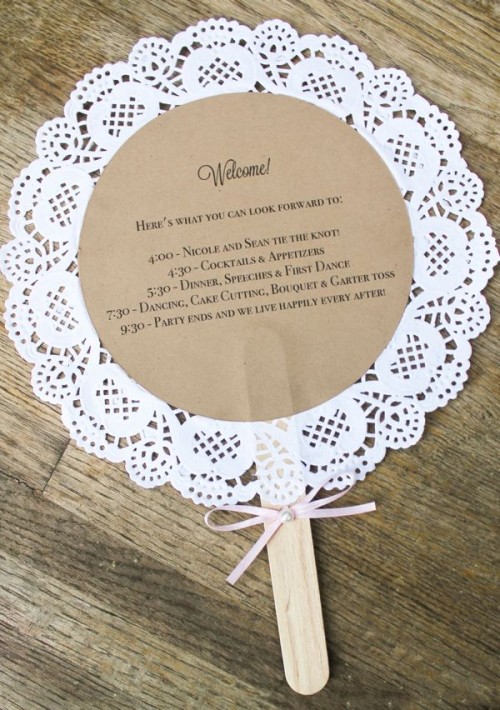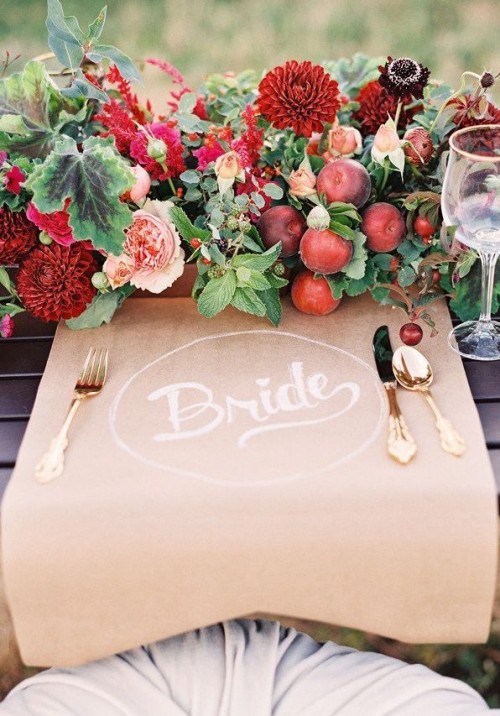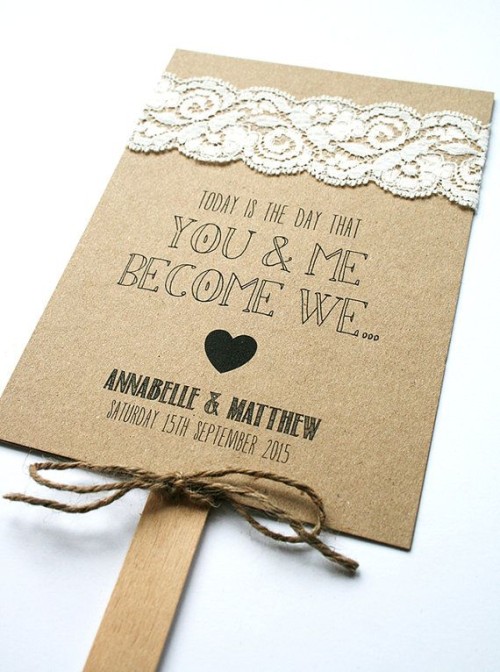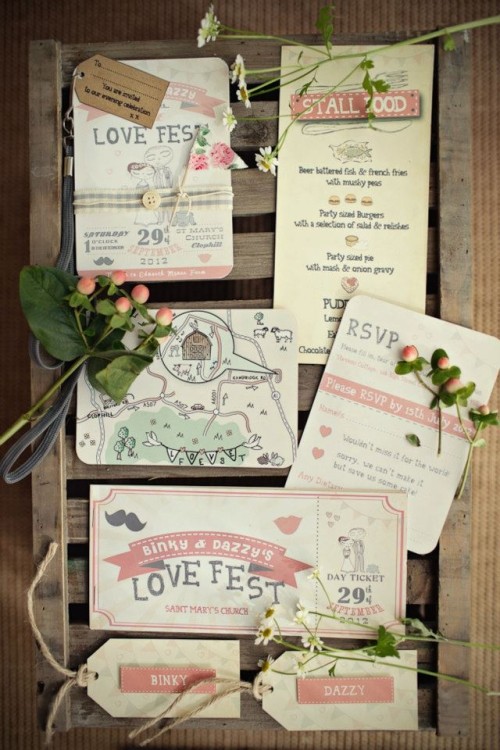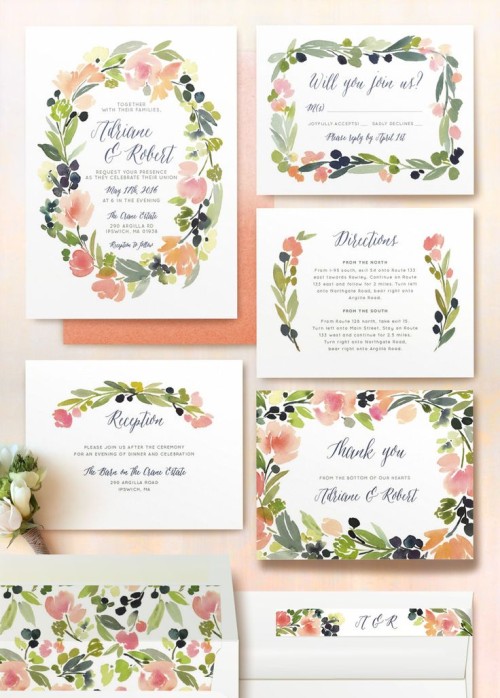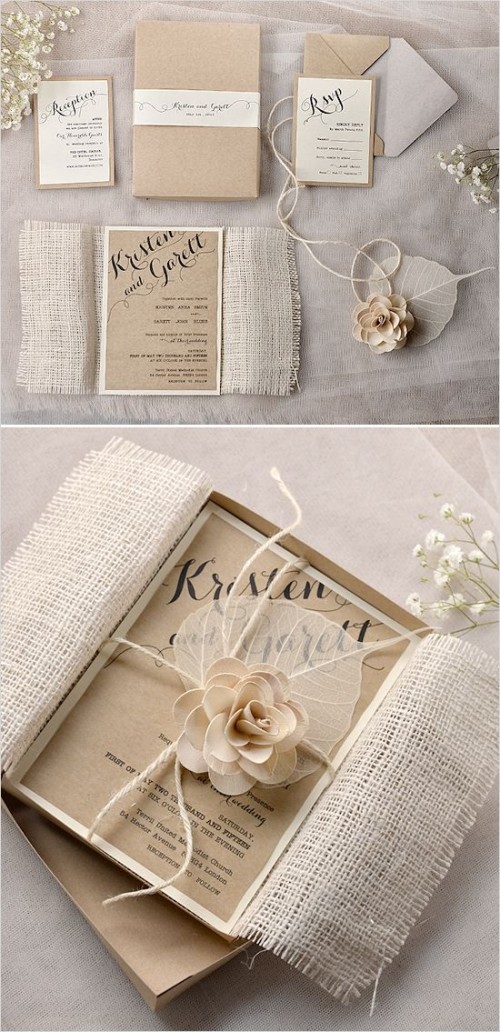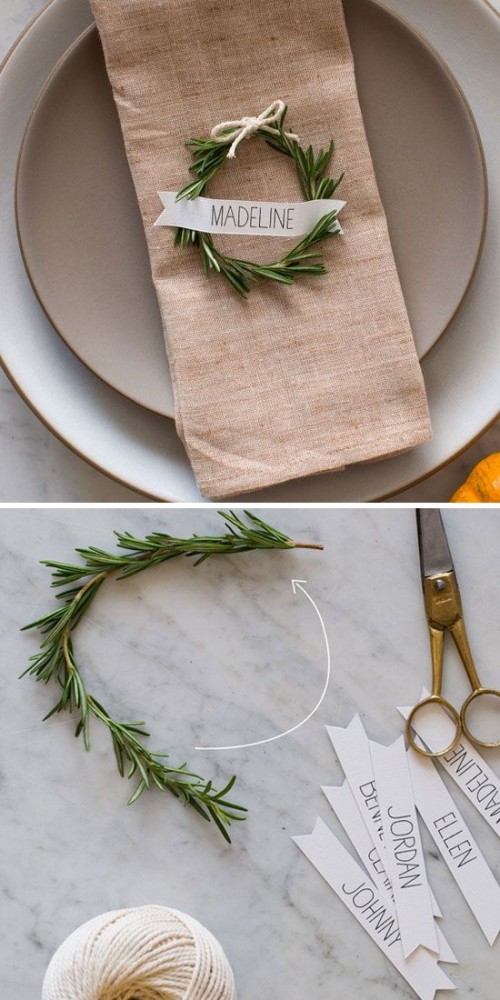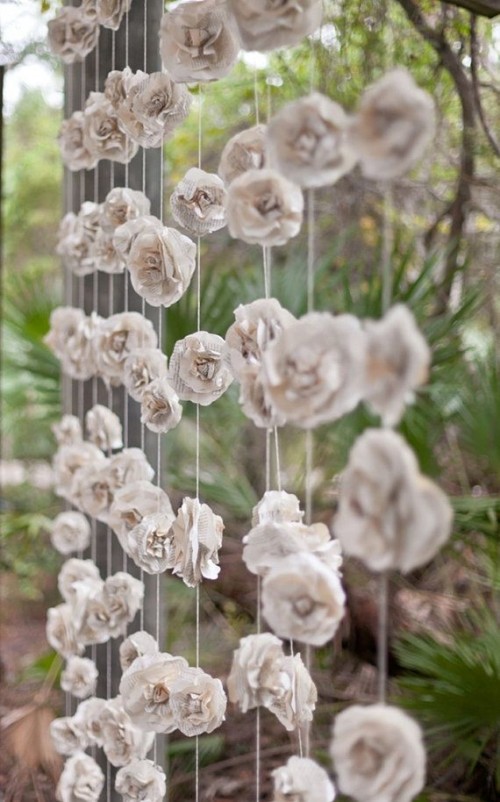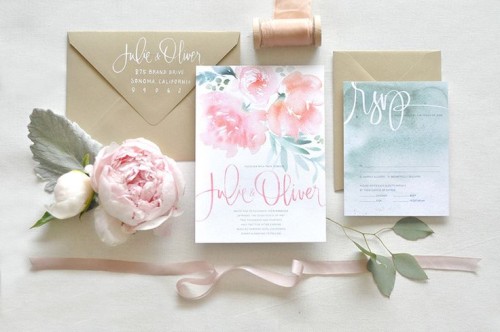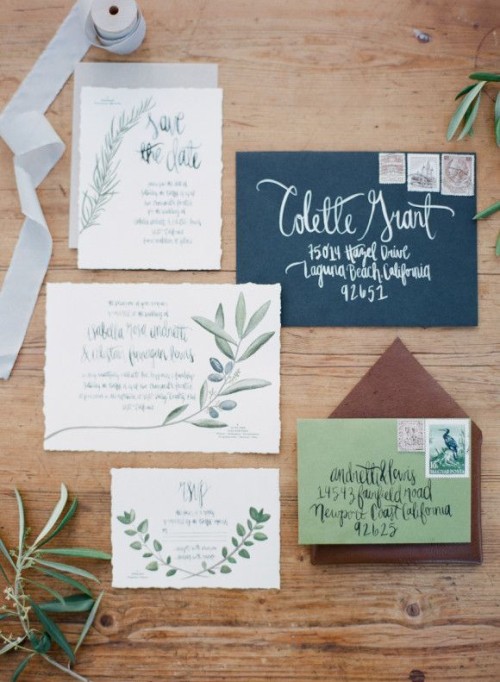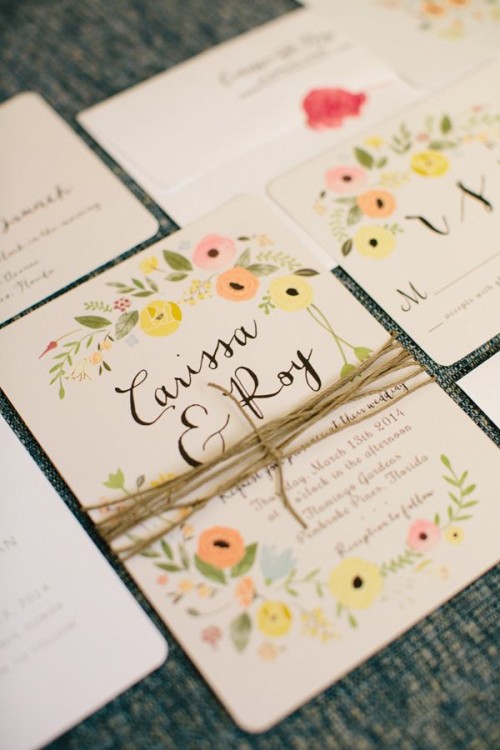 Photos via