101 is a Viennese agency for coding and design known of their clean concepts and, frankly, cool style. They are the cool kids of the Viennese design scene, whether they like it or not. With all their projects, 101 seems to find and approach the task at hand with a new perspective and clear vision, resulting in fresh, surprising work. Often creating a startling effect by bold, strong design elements, with a dose of tongue-in-cheek attitude thrown in, they manage to set their work – and their clients – apart from the rest.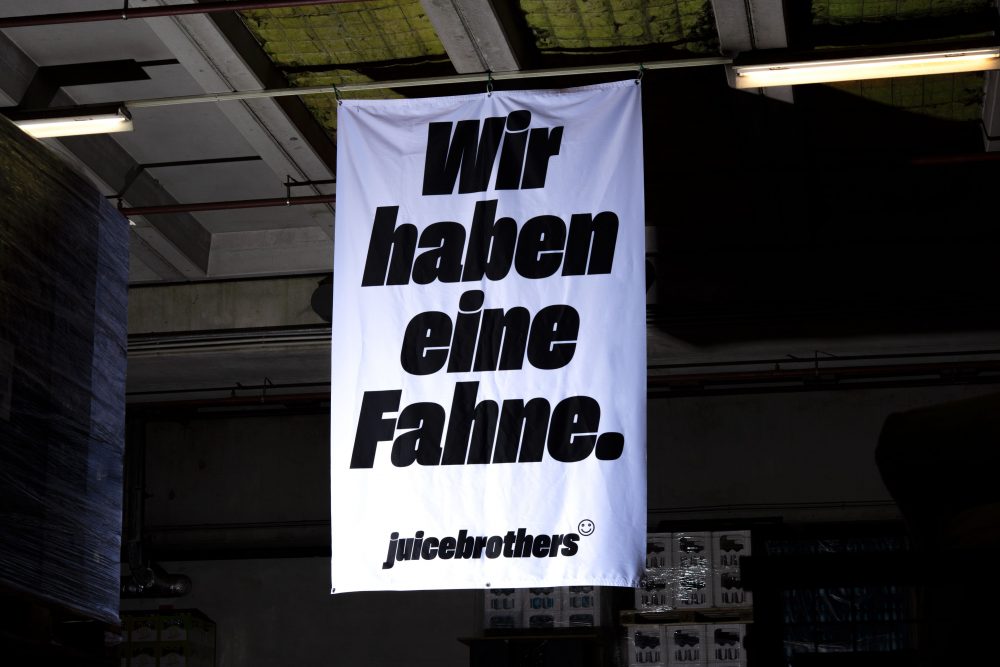 Keeping things as minimal as possible creates the loudest voice
101 created a strong visual identity for a drink and beverage delivery company juicebrothers. A company founded in 2oo6 by Julian and Sebastian  and their shared love towards the now notorious and well-loved caffeine drink Club-Mate. 
The new identity leans on bold typography and well-placed iconography and a minimal yet impactful color palette. Either keeping things black&white or harnessing the power of the most dramatic and emotion color there is, red. Sometimes keeping things as minimal as possible creates the loudest voice, is proven to be true by the concept. 
Utilizing the marketing potential on the constantly moving delivery vans, the slogans and logos are seen across the city, standing out among the busiest street traffic.