Last weekend, when shopping on Mariahilfer Straße, one of Vienna's main shopping streets, I was magically drawn to a shop window by Spanish fashion label Bershka. A geometric but playful dress made entirely of folded paper had captured my attention.  The author: German fashion designer Jule Waibel.
Inspired by the mysterious bag of Mary Poppins, Jule Waibel designed a collection of paper garments entitled "Entfaltung" (unfolding) with the help of a complex and expressive folding technique. The garments are showcased in windows of selected Bershka shops from London, Paris and Milan to Vienna, Prague, Bucharest, Moscow and Tokyo.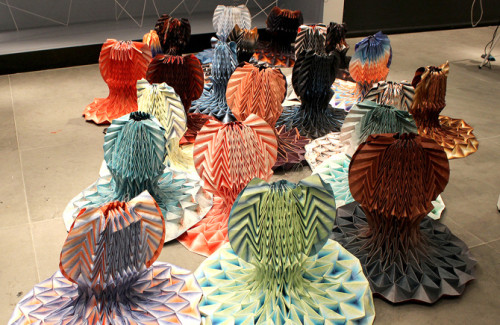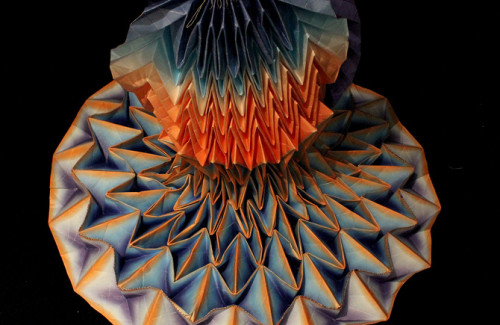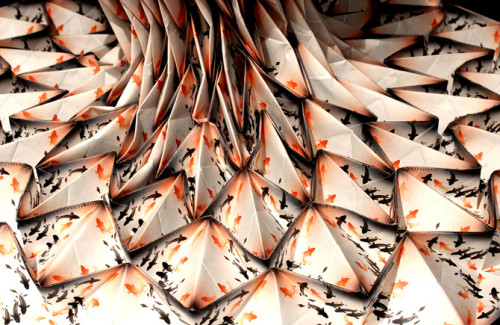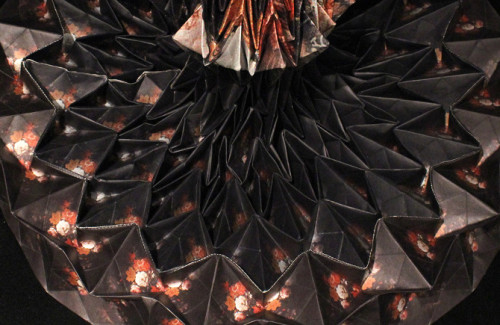 Waibel's particular technique makes it possible to transform simple sheet materials into expandable and contractable three-dimensional structures which adapt to the movement of the body. "Collapsible structures reflect how our world is constantly changing. My response is to use folding as part of my design process," explains the designer her inspiration.
The project celebrates the beauty to be found between geometry, transformation and play. As you can see from the photos a whole team in Barcelona was engaged in the folding and finishing of the garments.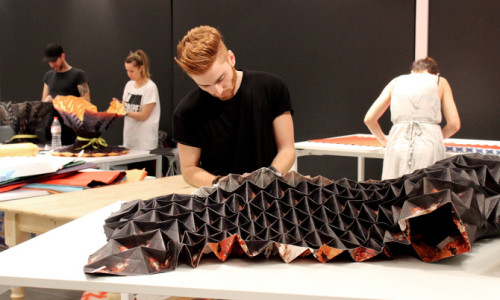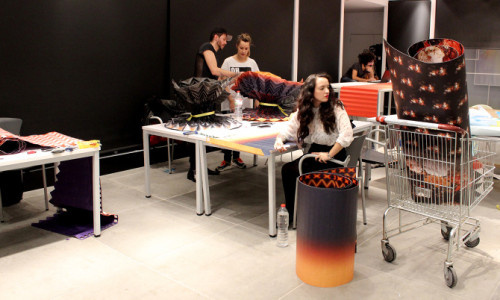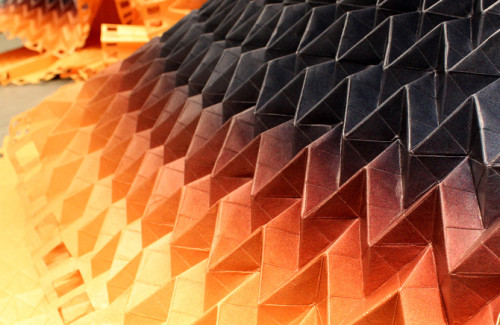 It is not entirely clear which material Waibel used for the Bershka collection. A previous outfit cerated by the designer consisting of a dress, an expandable bag and an umbrella was made of the light and tear-proof synthetic paper Tyvek®, with which our editor Sini experimented as well.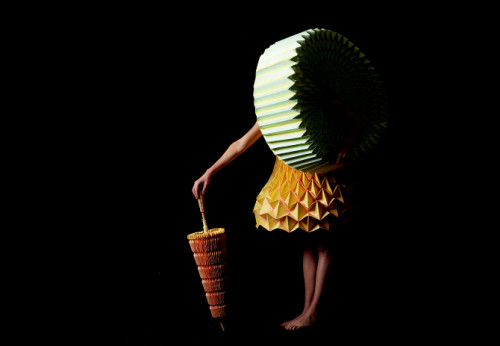 The dresses will be on show at Bershka from January 2014, 10th – 31st. So be quick! Take a snapshop of the dress on show in your city and post it to our facebook wall.
Photo courtesy (except main photo): Jule Waibel