Italian paper manufacturer Favini produces various stunning paper qualities, including Sumo, a high thickness card (3 mm for the black and white versions!) known for its superior quality, structural strength and solid dyed core. The unique product got its name from the Japanise culture, and in particular, the famous sport practiced by wrestlers of a certain "thickness". Combining the concept of the paper art and the classic Japanese wrestling style, what do we find? Kamizumo, the board game to replicate a Sumo challenge between players made of paper. (Sumo is exclusively available at Europapier.)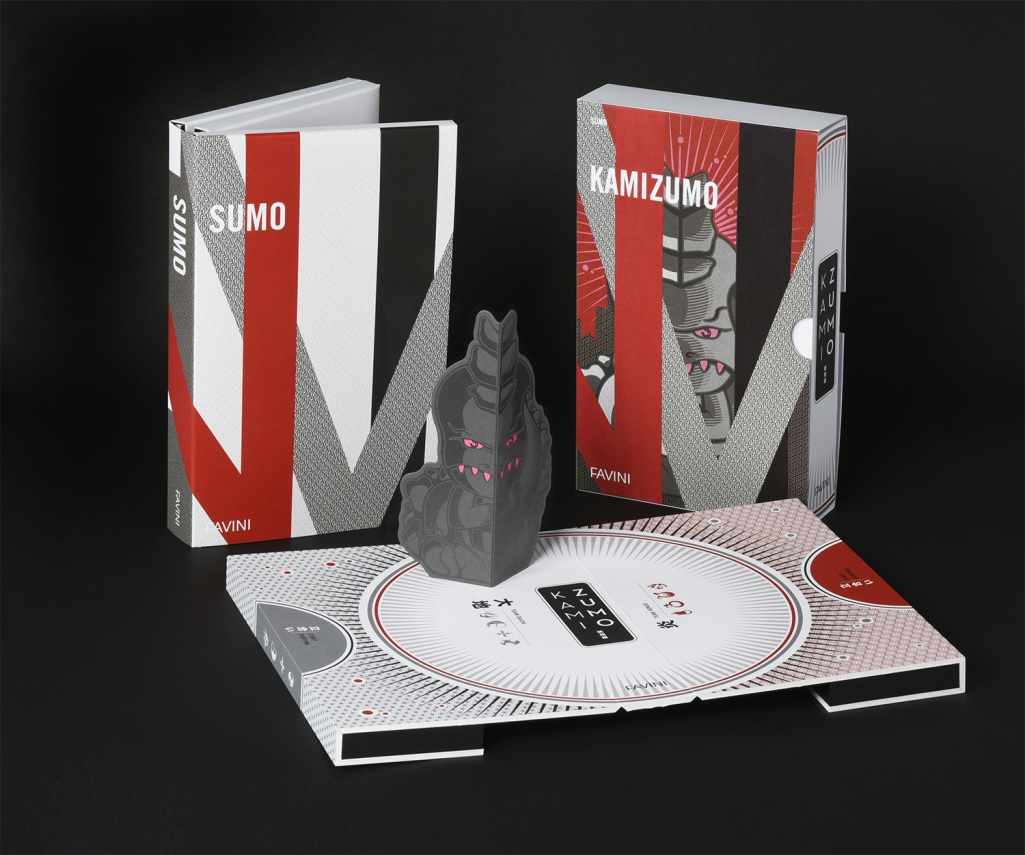 Originating from the Edo period, Kamizumo was first known as a Shinto ritual which was performed with wooden dolls, but later on developed into a popular children's game, in which two paper or cardboard effigies of sumo wrestlers are placed facing each other and manipulated (either indirectly by vibration of the playing surface or with a stick) until one either falls or is moved out of the playing area.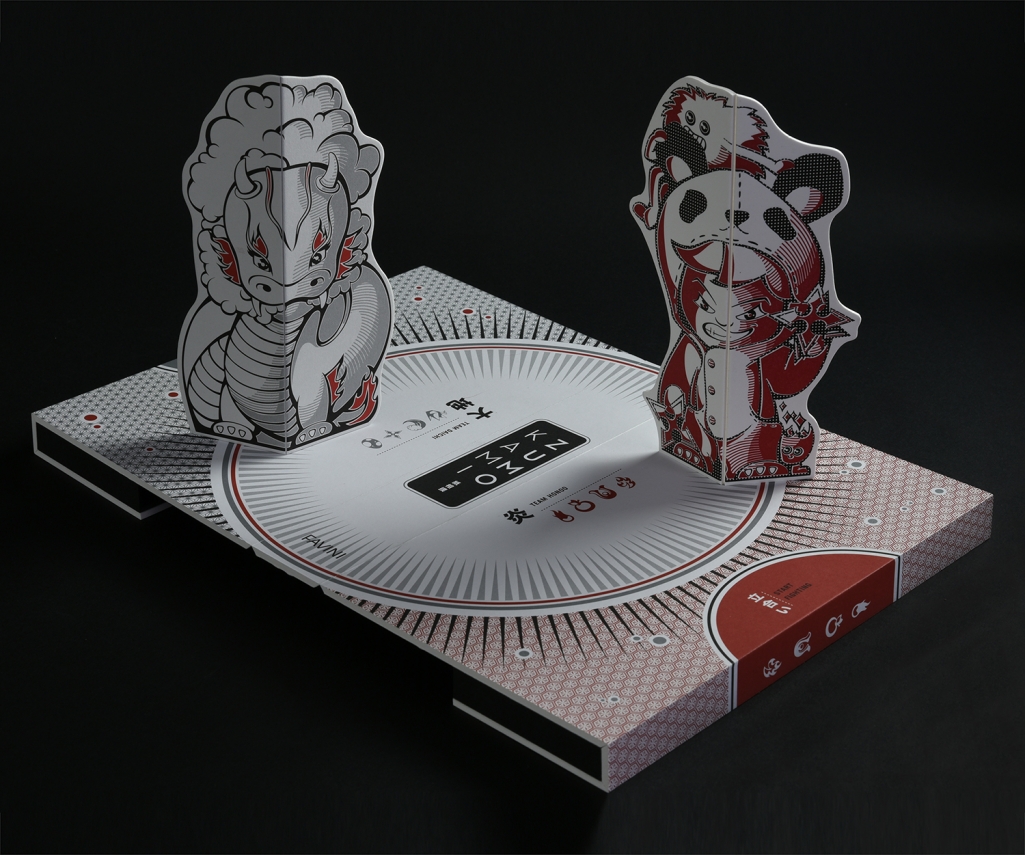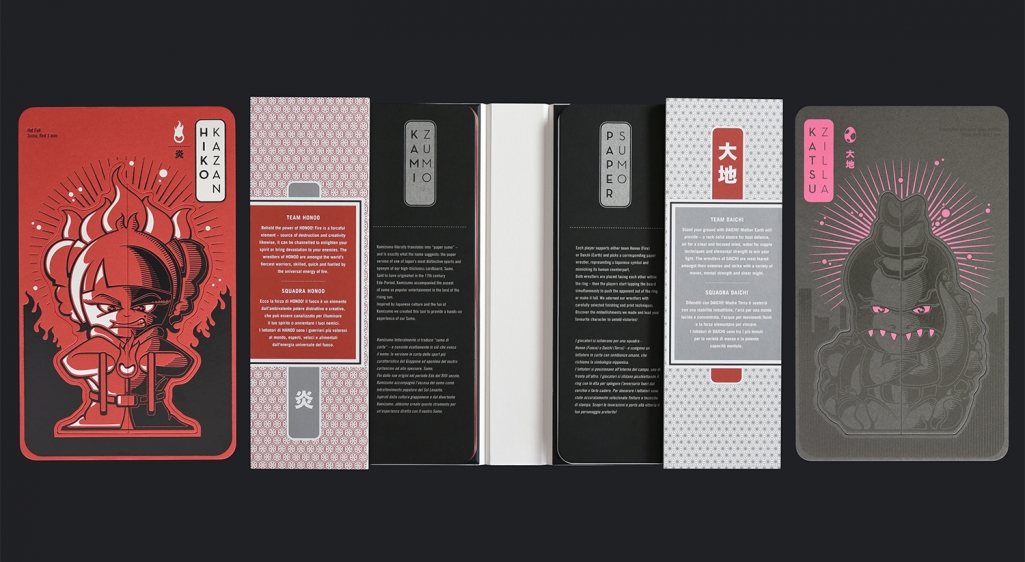 In Favini's Kamizumo game, the players represent two teams – Honoo (Fire) or Daichi (Earth) – each formed in a human shape, embellished with beautiful Japanese symbolism. They are positioned in the arena, one in front of the other, and then continue to challenge each other by tapping the surface with their fingers to push the rival out of the circle or to make it fall.
The game was developed from Favini's desire to show how it is possible to enhance the thick Sumo paper whilst remaining consistent with the style and soul of the product. The project combines Japanese and Occidental art with elegance and vivacity while creating a fun and curious paper tool.
The limited edition game comes with 8 cards to form the die-cut figurines, four per team, while the box folds into a "dojo" or playing arena. But if you can't get your hands on the original game, do not worry, you can download the game board with this link: www.favini.com/gameboard.
Images © Favini