Remember the brutal-looking range of paper cut-out models representing various postwar modernist buildings of Warsaw by Zupagrafika? Well now the Easter Block collection has got a follower with a new series of architectural gems from the birthplace of Brutalism: London. Including known landmarks around the districts of Camden, Southwark and Tower Hamlet, some with an inevitable death sentence leering over their future.
Brutalism, the most criticized, hated as well as a misunderstood relic of postwar Modernism is getting it's 15 minutes of fame. In the shape of tiny little paper buildings, re-imagined and designed by the Polish design agency Zupagrafika.
Brutal London is a collection of paper cut-out models representing the brutalist architecture of London from 1960s-1970s. The series features various buildings scattered around London. The raw concrete London tour begins with iconic tower blocks (Balfron Tower and Space House), leads through council estates doomed to premature demolition (Robin Hood Gardens and Aylesbury Estate) and concludes with a classic prefab panel block (Ledbury Estate).
The collection is made up of five illustrated models to self-assemble. Printed on 100% recycled paper, including a short technical note on the architects, year of construction and exact location of each building. Each design costs less than 5 euros and is the perfect gift for an architecture, London or modernist fan, or just about anyone with appreciation towards the beauty that can be found it the ugly.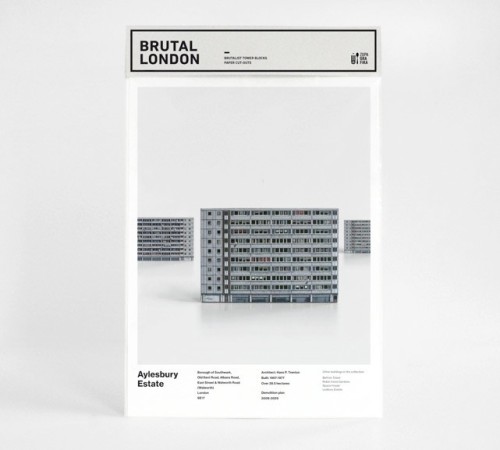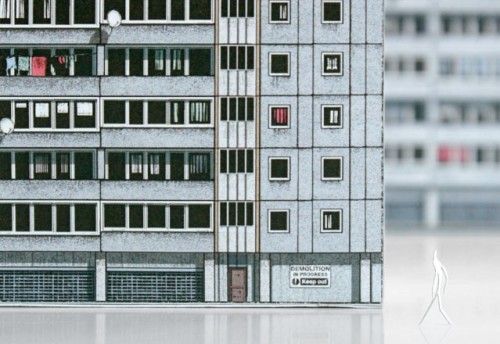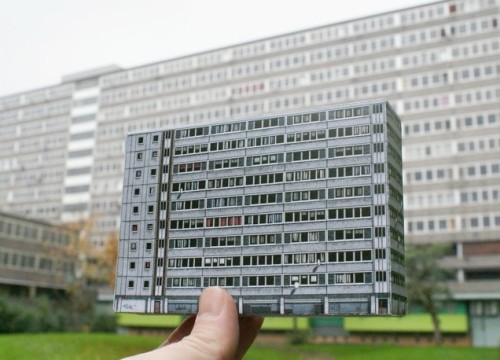 The Aylesbury Estate designed by Hans P. Trenton in 1967, scheduled for demolition in 2009-2029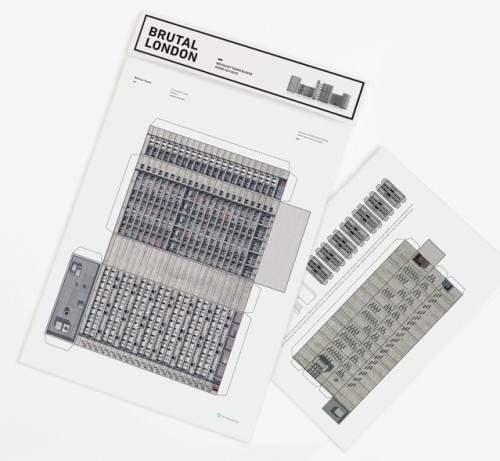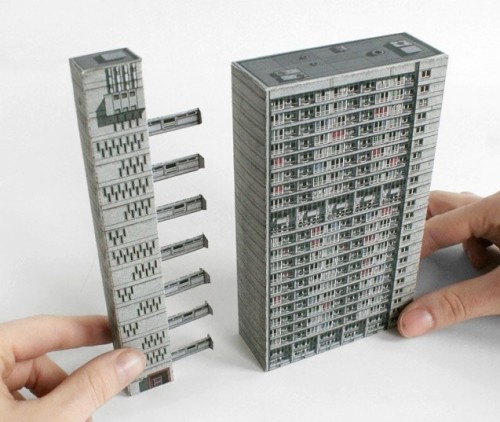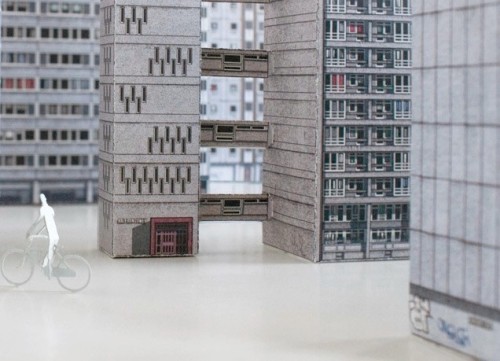 Balfron Tower by Ernö Goldfinger in 1965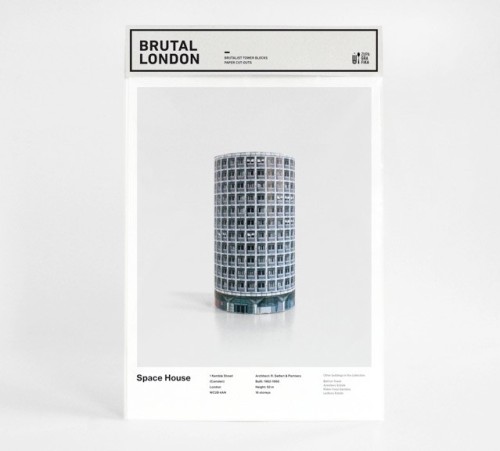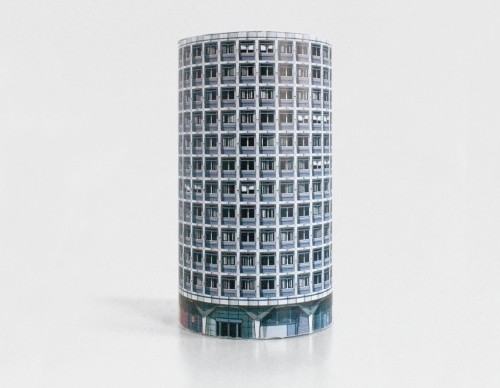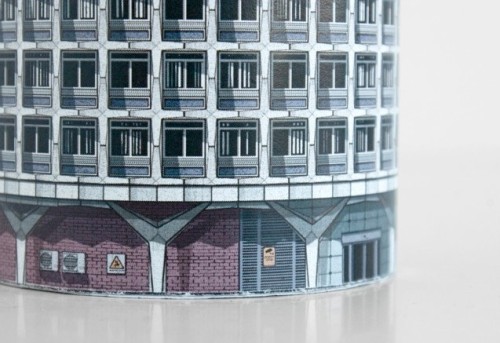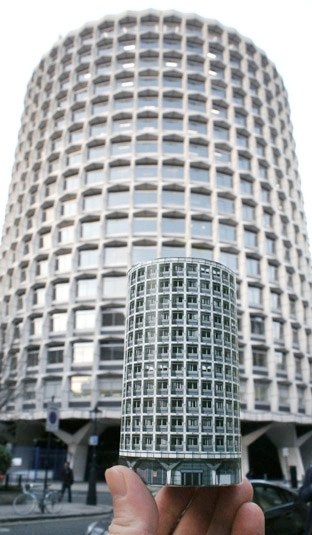 Space House by Richard Seifert & Partners, build in 1962-1966.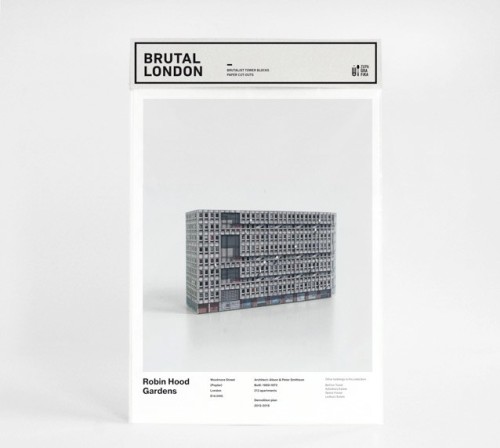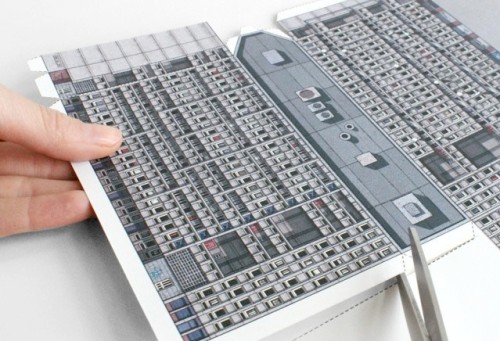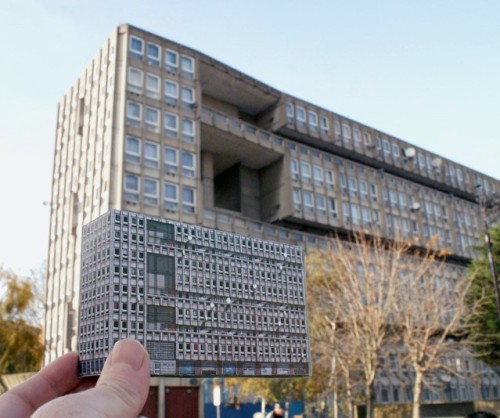 Robin Hood Gardens by Alison & Peter Smithson, build in 1972 and scheduled for demolition in 2013-2015.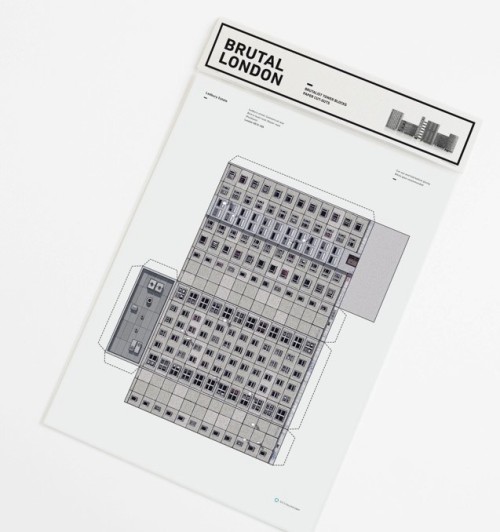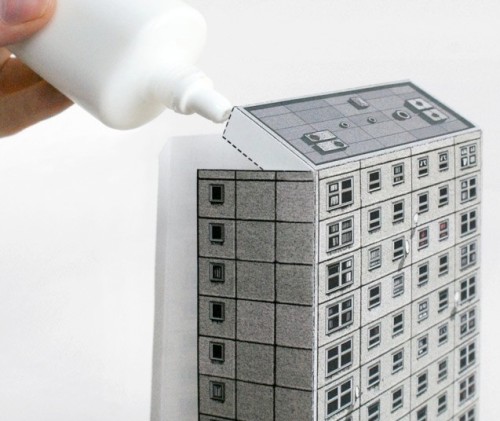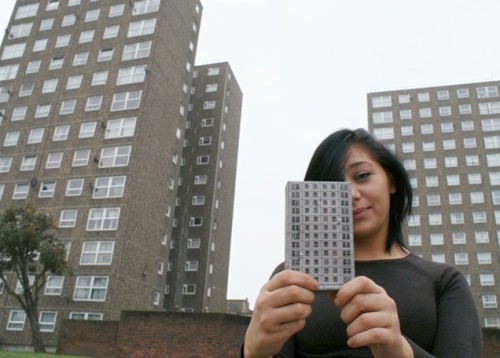 16 Blocks of the Ledbury Estate, Built in mid 1960s by GLC.
Photos via Zupamarket