I first came into contact with Bratislav Milenkovic through the Side Effects poster collection. His detailed and playful style captured my attention immediately. Bratislav's illustrations are commissioned by national and international clients such as the Museum of Contemporary Art Belgrade, The New York Times and Wired UK. Equally interesting are the many personal works in his portfolio, such as "Zero Moustafa", the cover image of this post, depicting the lobby boy from Wes Anderson's "The Grand Budapest Hotel". Read more about the Belgrade-based illustrator's inspirations, the magic of print and the impact of social media on his work in our latest interview.
Can you briefly introduce yourself?
My name is Bratislav and I am a freelance illustrator based in Belgrade, Serbia. I graduated from the Faculty of Applied Arts in Belgrade and I have been working as an illustrator since 2007. So far I've been lucky enough to work with various clients such as The New York Times, Financial Times, The New Republic, Computer Arts, Cap&Design, Wired, Bunch, Mikser Festival, Plus 8 Records, the Museum of Contemporary Art Belgrade, etc.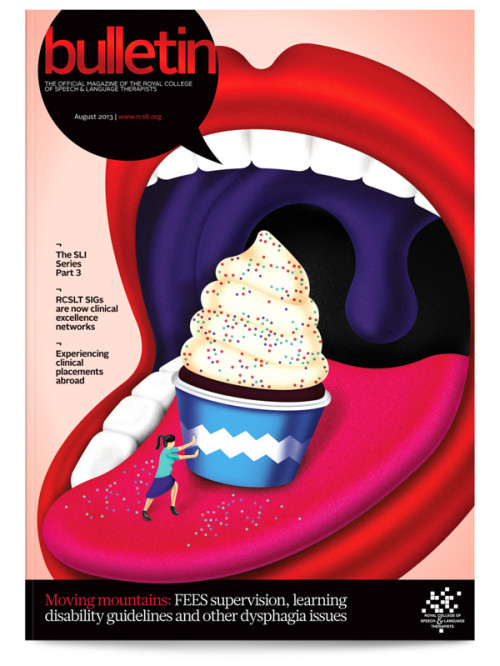 Cover illustration "Learning Dysphagia" for bulletin magazine, 2013
How would you describe your style?
Not sure if I can describe it properly but I guess it would be fair to say that it is a playful often flat-graphic style 🙂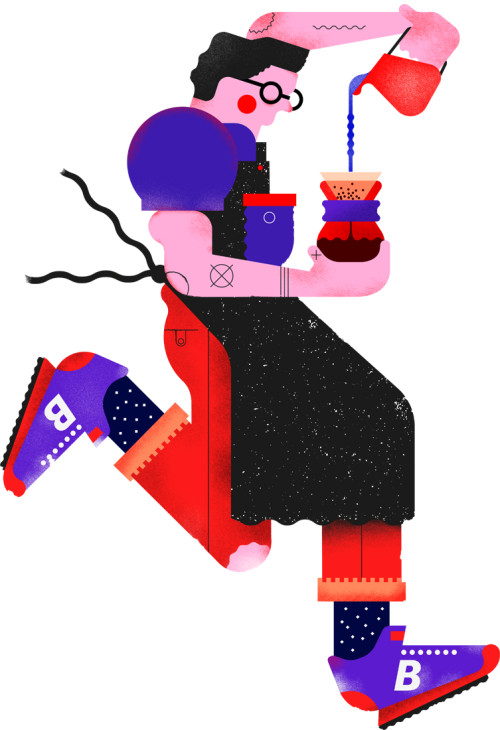 Barista, personal work, 2014
Who or what inspires you?
Most of the inspiration comes from everyday life, various situations or
objects from my surroundings. Sometimes I like to make a visual note of some
tiny, easy-to-forget, funny moments that happen.
Also, I really enjoy digging through the archives in search of good examples of vintage artworks in order to explore and hopefully become inspired by the ideas behind them and then to bring them into contemporary illustration through my own process.
And last but not least, I enjoy browsing the works of colleagues from all around the globe.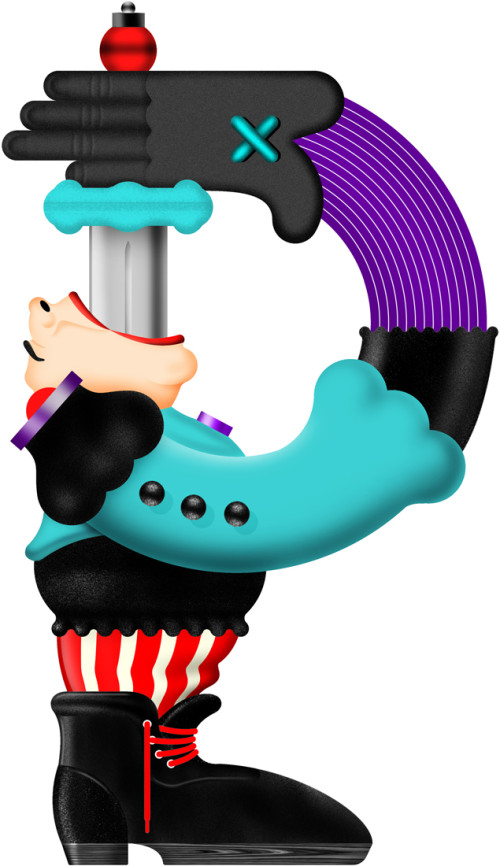 P, personal work, 2012
You contributed a poster to the Side Effects collection. Tell us about the idea behind "Beginning/End".
For Side Effects I've tried to move away from the static form of the poster by making it "readable" from both sides – it seemed like a fun thing to do. At the time I was thinking a lot about the "cause/effect" relationship so I felt that might be a good subject to explore for the occasion.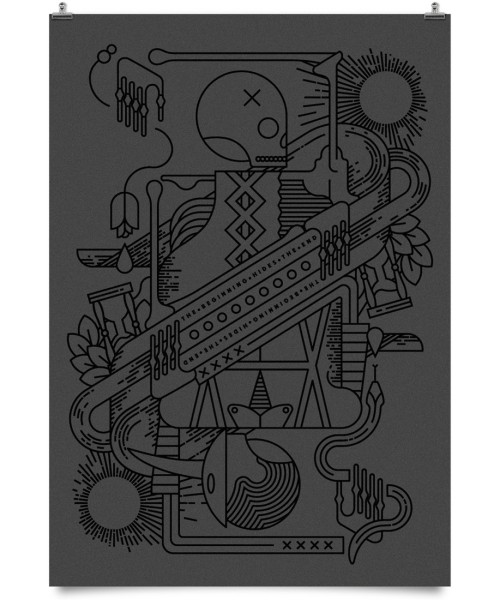 "Beginning/End" by Bratislav Milenković for Side Effects, 2013, silk screen printed on Color Style Smooth; click here to buy it
What is the magic of print?
To me personally – somehow it brings back the craft into my day, as I work digital all the time. It adds a completely new dimension to the work, whether it's the tangibility through texture, relief, shape or size or it's just the smell of freshly printed material. With print even the mistakes or errors during the process can bring an extra charm to the artwork. I guess there is also something about the print run/series – it makes it more special when you know that there is a limited number of copies, no matter how big it is.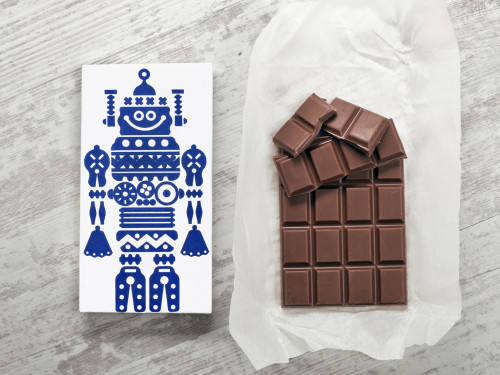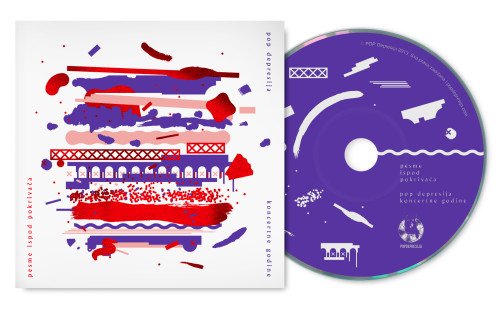 Christmas Chocs for Popular Bruketa&ZinicOM and POP Depression album cover, both 2013
Can you show us one of your works you are particularly proud of?
I'm more comfortable saying that I am proud of the path I've crossed so far as an illustrator and also very excited to see where it will take me. And I consider a lot of the works from my portfolio as important parts of that path – each one in its own way.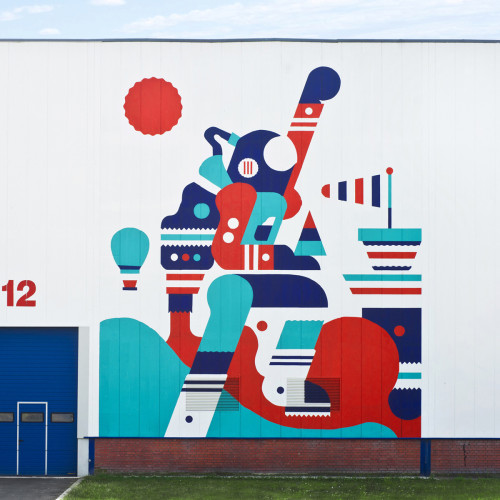 Courier, mural for client NetCo, 2013
You do many editorial illustrations for magazines such as Wired, Elle, Financial Times. Which magazines lie on your bedside table?
Right now there are Wrap, 032c, Wired and Monocle.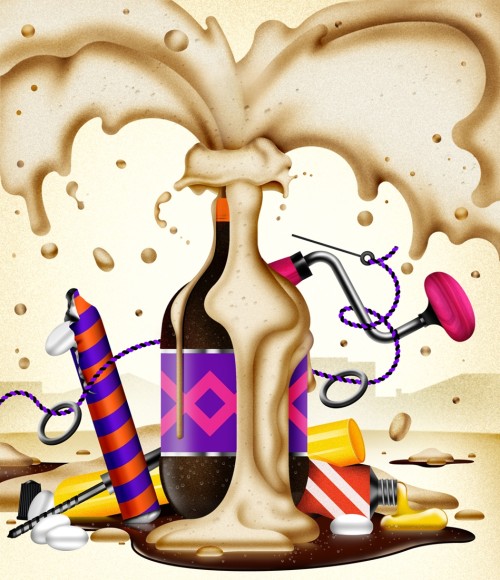 Coke+Mentos Fountain, illustration for Wired UK, 2012
You are very active on social media platforms such as facebook and Instagram, over 200.000 people have viewed your works on behance. Does the social web offer many new possibilities for you as a designer?
It certainly offers way more channels for sharing your work with the audience. It also allows you to reach people all around the globe with just a few clicks, but perhaps, the most interesting aspect about the web is that it allows you to get feedback, which I find really important when it comes to creative work.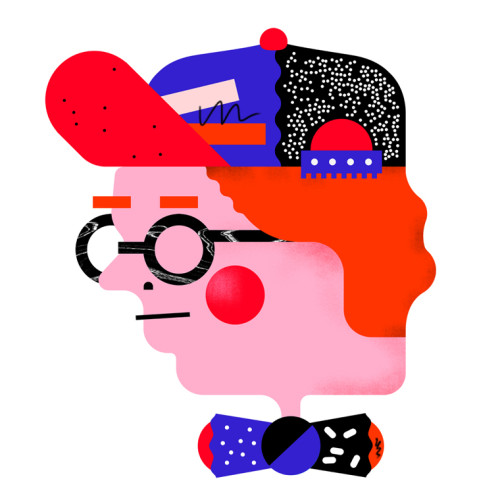 How does your workplace look like?
Currently I work from home as I am in between studios – so it's a cozy corner surrounded by books, prints and toys – with a desk and a computer somewhere in the middle of it.
What do you love to do when you are not working? 
Most of my free time I spend with the people I care for. However, illustration, art and design are present in both, my work and free time. So quite often I take some time off to read about and explore the creative/art industry and other art related subjects.
Where will your next trip take you to?
Tickets are booked for Zurich at the moment – who knows which will be the next destination after this one.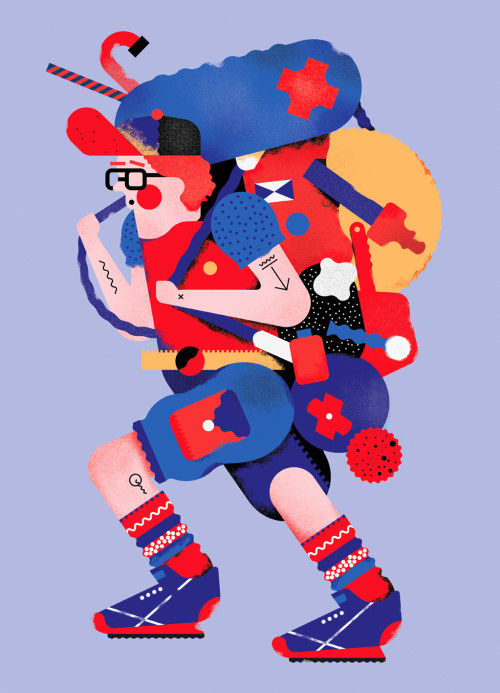 Any last words?
Keep on keepin' on! 🙂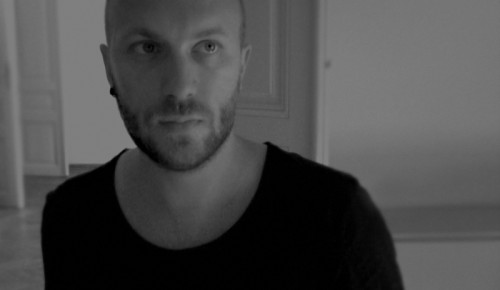 Thank you very much for the interview!
If you want to know more about Bratislav, check out his website and behance profile or swing by his exhibition titled Slova (Letters), which will open on 17th of May at UPIDIV gallery in Novi Sad.
Photo courtesy by Bratislav Milenkovic