On one of our latest daily hunting trips for design inspiration we found the marvelous Czech SOFFA magazine – our featured blog of the month. The three girls: Adéle, Radostina and Lenka, who are the driving force and visual minds behind the publication, took a minute of their busy schedules for a quick chat. Read on to find out more about the girls, their passion and what the future holds for the young magazine!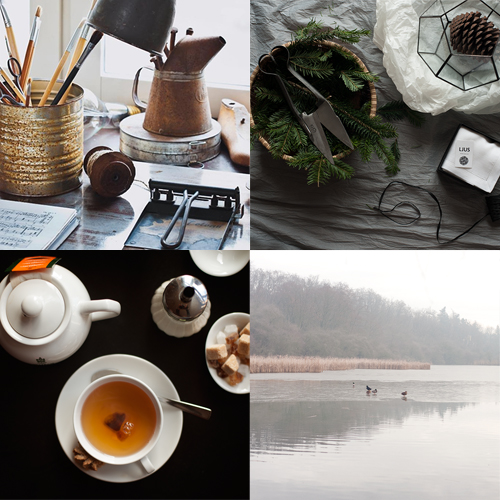 Can you briefly describe what SOFFA is about and who are the people behind the online magazine?
SOFFA  – the free digital design and lifestyle magazine – is all about inspiration and finding beauty in everyday life. SOFFA is rooted in our passions for design, beautiful interiors, creative people, travel and food. Behind the scenes at SOFFA there are three friends – Adéla Kudrnová, Radostina Boseva and Lenka Hlaváčová. As we all live in Prague, in the Czech Republic, SOFFA is mainly focused on the region of Central and Eastern Europe.
Where does the name SOFFA come from?
We just wanted the name to sound comfortable and internationally. Moreover, SOFFA is associated with living and we think it is quite easy to remember.
How would you describe the visual style of SOFFA? And who designed your logo and online look?
We  tried to make SOFFA minimalistic, modern and pure. It was our art director and photographer Radostina Boseva who designed the logo and online look.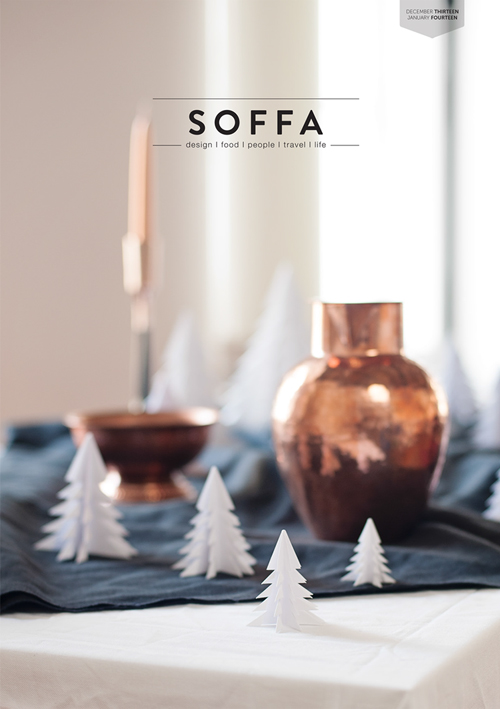 The first SOFFA magazine published in December, which you can read here.  We're eagerly waiting for the next edition.
Who is your typical reader and what distinguishes SOFFA from other design oriented online magazines?
The modern and minimalistic look of the magazine appeals mainly to people seeking inspiration, people that have their own style and a good taste. Our readers are both men and women.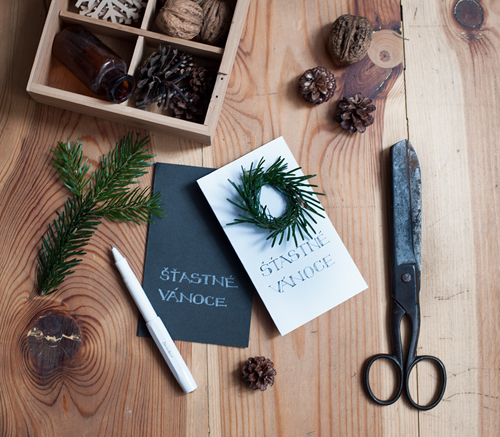 Christmas card DIY
 As your latest issue mainly concentrated on christmas, what will be the theme of the next one? And when will we have the pleasure to read it?
Let us surprise you  The next issue will come in the end of February.
You mainly concentrate on Central and Eastern European designers, do you have a favorite one?
No, not really. We like all the beautiful things and we are open to everything and everyone we consider being original, new and different.
We love the photography on SOFFA, who is behind all these beautiful shots, and the DIYs featured in the magazine?
The photos are taken by our photographer and art director Radostina Bosseva, styling is made by editor in chief Adéla Kudrnová and designer Lenka Hlaváčová. And it is our team  – our trio who does all the DIYs. The ideas come from everyday life, our friends and of course the internet.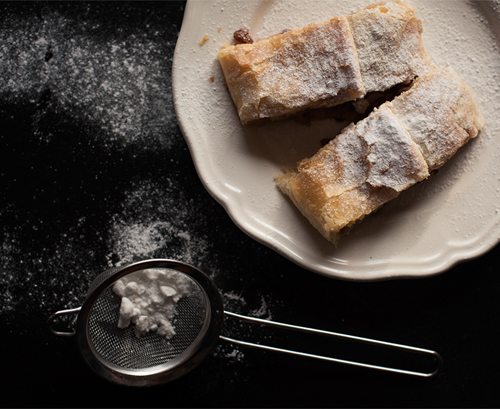 What role does paper play in SOFFA? Would you ever consider printing the magazine?
We love paper and paper magazines as well.  We also have some experiences with working in print magazines. But with SOFFA we want to be online and free. We think it is important to be accessible to everyone.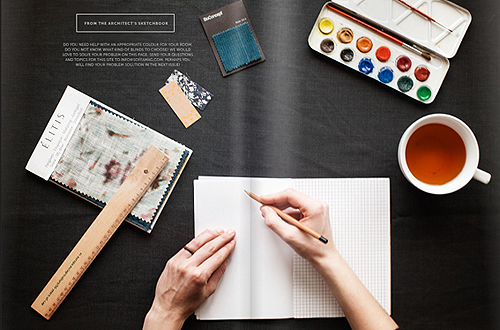 Image captured from the latest SOFFA magazine.
On the daily SOFFA blog, you also write a lot about different places you visit, which one is your favorite and where are you heading next?
Adéla loves Prague, as she was born here. Her second home, however, is Sweden. Lenka loves nature mainly. Radostina is a typical urban woman. She loves big cities. Next we are heading to Poland – that all we can say now
What does the future hold for SOFFA?
We want to keep enjoying the process of making the magazine. It it the most important thing for us. We will try to be better and better as well. We want to show beautiful and high-quality things in the future.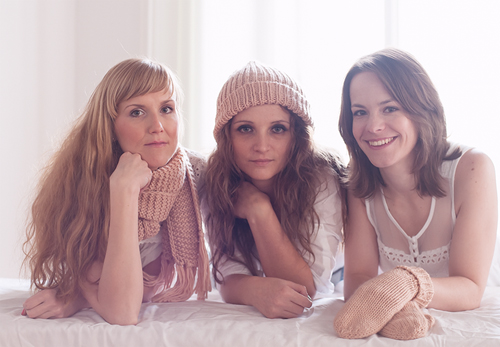 Thank you girls so much for the quick interview, and we are looking forward to cozying up on the sofa with a cup of tea and the latest issue of SOFFA magazine. All the best in the future!
And for all you readers, make sure to check out SOFFA, their Facebook page and their very inspiring Instagram site!