Budapest based design studio [explicit] (previously) created the Molecular Gastronomy publication together with Na/No Restaurant – known for their five star molecular gastronomy food – which comes in a plexiglass case, and a map of ingredients and a piece of cloth. The book explores the creative subdiscipline of food science that seeks to investigate the physical and chemical transformations of ingredients that occur in cooking. The minimalist, monochromatic concept strips to its bare essentials, playing with textures and pops of color with powerful results.
Molecular gastronomy is the practical appliance of chemical and physical processes in kitchen techniques. It doesn't only deal with the psychics and chemistry of cooking, but in general, with the artistic, technical and cultural questions that arise concerning scientific food making. Molecular gastronomy also embodies the modern and stylish creation and presentation of meals. This is cultivated by both scientists and master chefs, from laboratories to highly esteemed restaurants' kitchens.
The book's design follows the guidelines of molecular gastronomy cooking, focusing on organic elements while pushing the known limits of the norm, in this instance, the idea of a cookbook. The publication reminds more of an art piece than anything else, drawing inspiration from the minimalist art movement from the 60's in which simplest and fewest elements were used to create the maximum effect.
The base grid layout creates a feeling of a structure while the pops of deep, rich colors and holographic details add an element of surprise and wonder. The plexiglass casing is the first step into an experience that lasts throughout the book. The stunning photographs of the servings were shot by Márton Ács and Anna Vásony.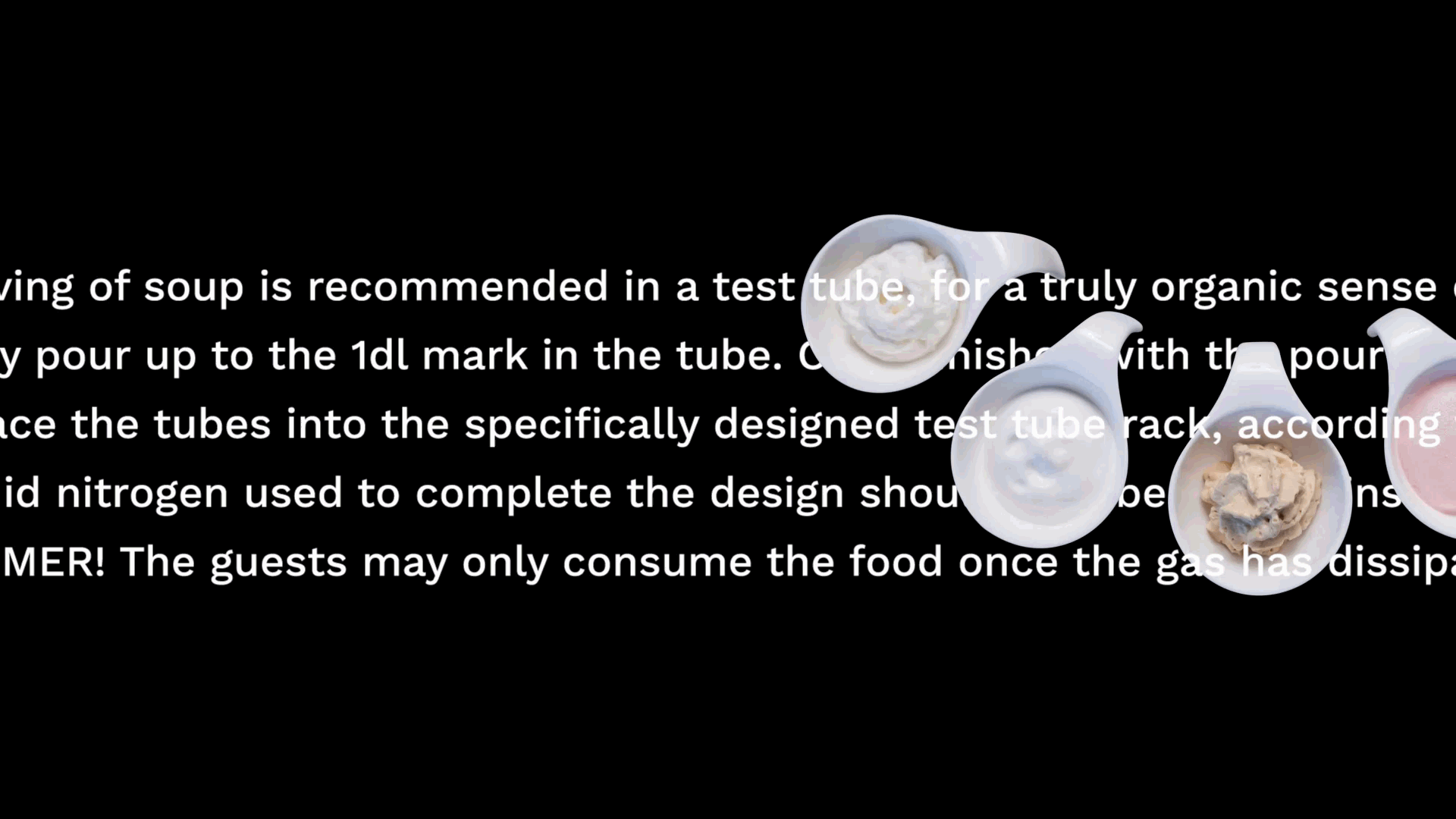 Images © [explicit]