What exactly do you look for in a café – is it the coffee, the service or the atmosphere? We all have our own requirements, and Můj šálek kávy seems to full fill most of them being the die-hard favorite among locals in Prague. Owned by the Czech specialty coffee roasting company Doubleshot, you can count on the quality and care that has gone into every tasty cup of black magic.

When I hear the simple argument: "it's the best coffee in town", I get skeptical. If I want the perfect coffee, I might just have it at home, but when looking for the best café, it gets more difficult. Like everything, it comes down to taste and preference, but most of the time my favorite café might not even serve the best cup of the golden nectar, but it's more about the combination on ambiance, service, and location. If all these three are in order, and then the coffee is good, I'm a guaranteed happy customer. Every place I visit I'm on the lookout for that perfect place, and in every city, I prefer something little different. Home in Vienna, in the city of traditional coffee houses I prefer the more low-key, homely cafés with a fireplace and good cake. When in Berlin I opt for a place with a good people watching spot (a favorite hobby of mine), and while visiting Prague I head over to Můj šálek kávy, simply for their sinfully good cup of coffee. So in Prague, it is all about the coffee.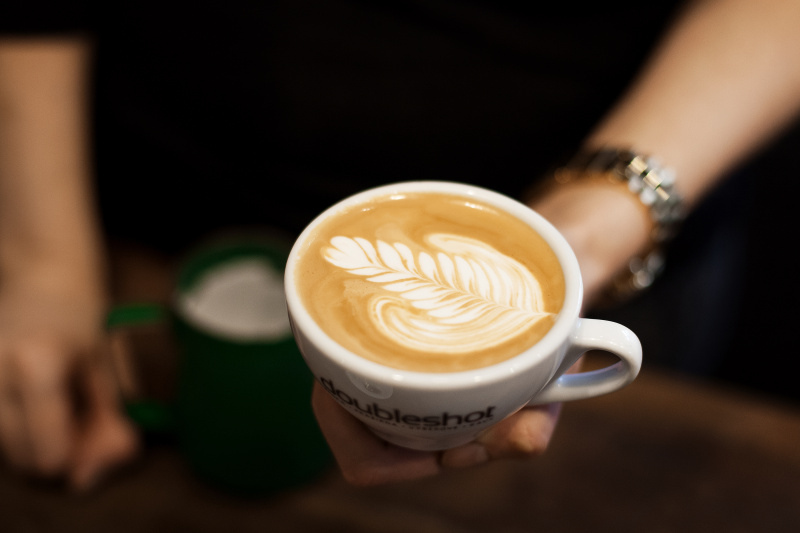 Being one of the busiest and most popular cafés in the district of Karlin, you might need to schedule your visit between the rush hours of lunch and dinner, but if you want to experience the best they got to offer, reserve a table for Sunday brunch. It's highly recommended. With the basic breakfast menu on offer along with tasty cakes and pastries, their true talent lies in the artisan coffee, as it is the flagship café of the local double-shot coffee roasters. So many different blends, hand picked and roasted till perfection, guarantee that your cups are always filled with the finest and freshest coffee flavors. The place truly is a must visit for any coffee lover, who also appreciates nice decor with friendly service, in which the café also prides itself with.
The bare brick walls, worn down, eclectic range of furniture and industrial style details are the cornerstone's of any respectable café these days, and Můj šálek kávy doesn't fall far behind. It hits all the necessary "design requirements", but it's nothing compared to the level they reach with their quality beverage options. You go here for one reason, and it's the coffee.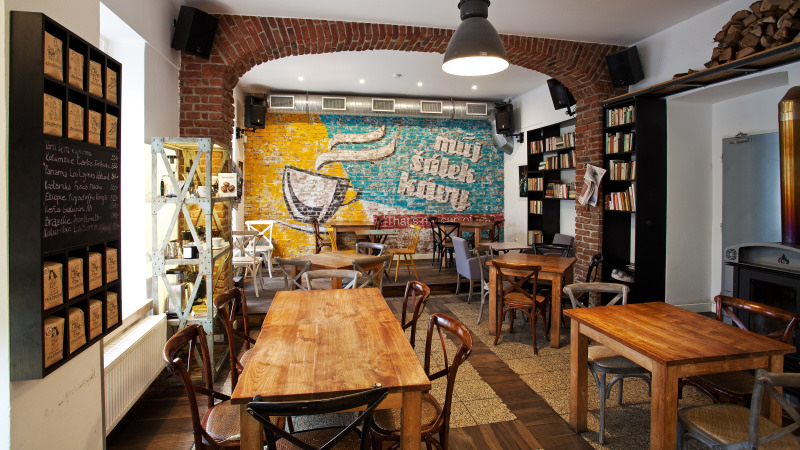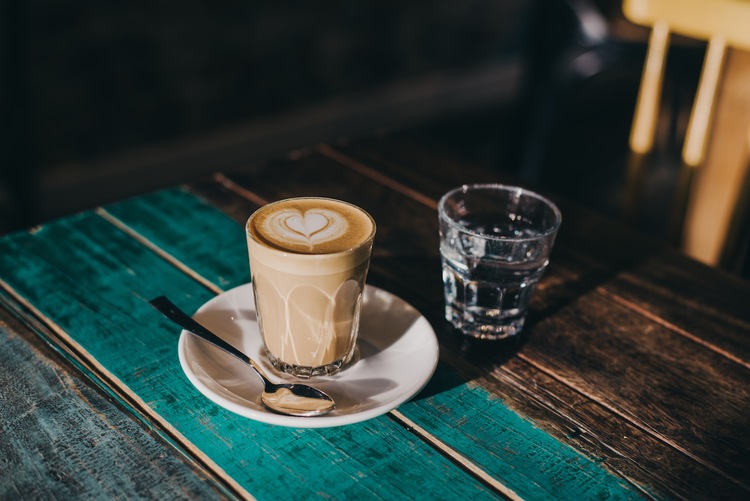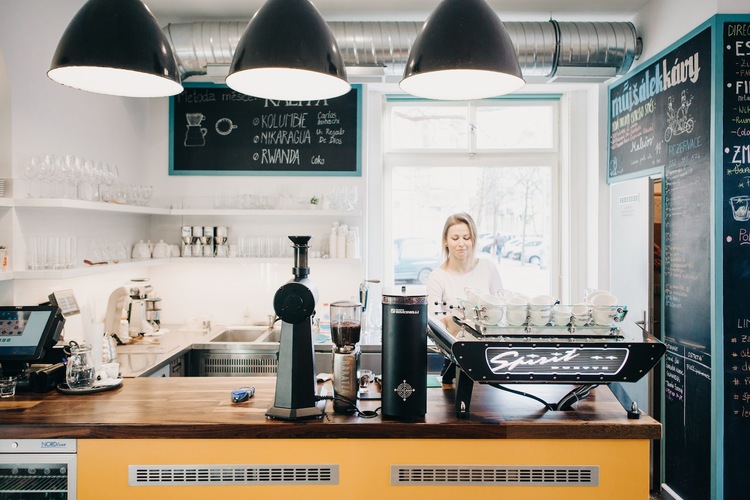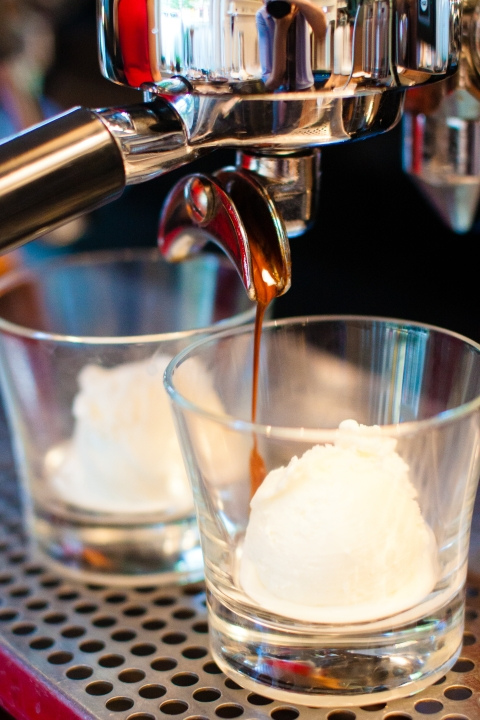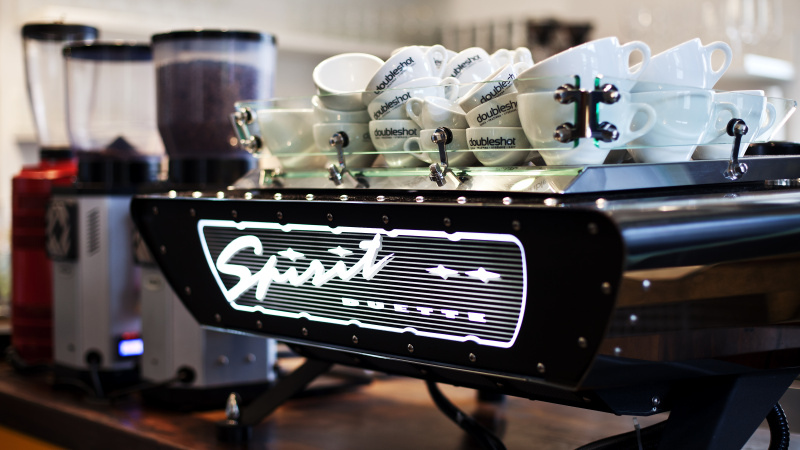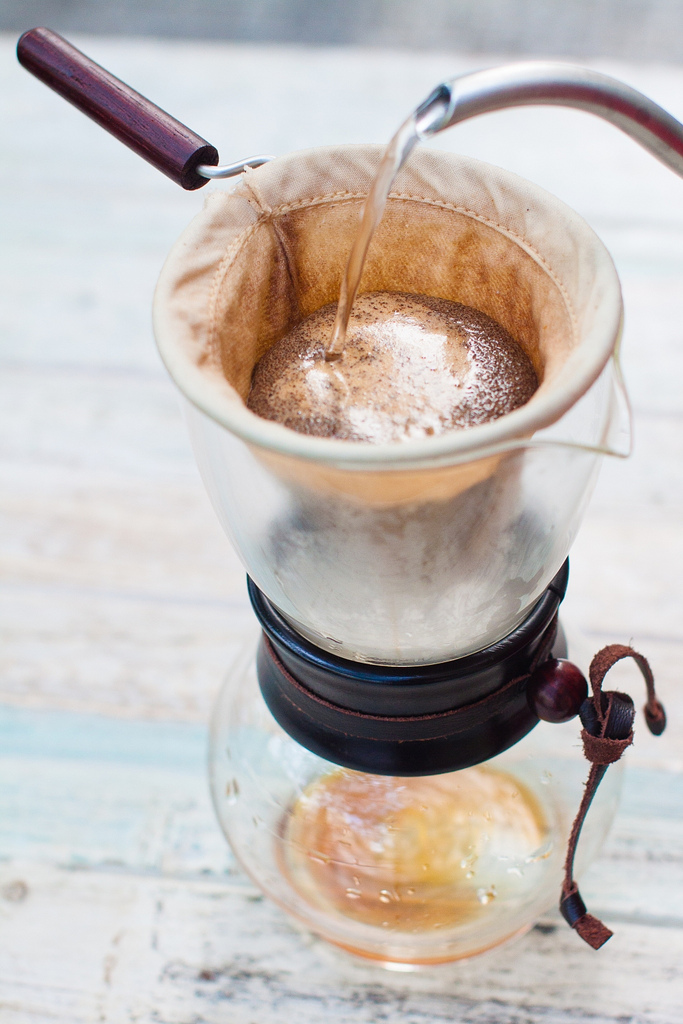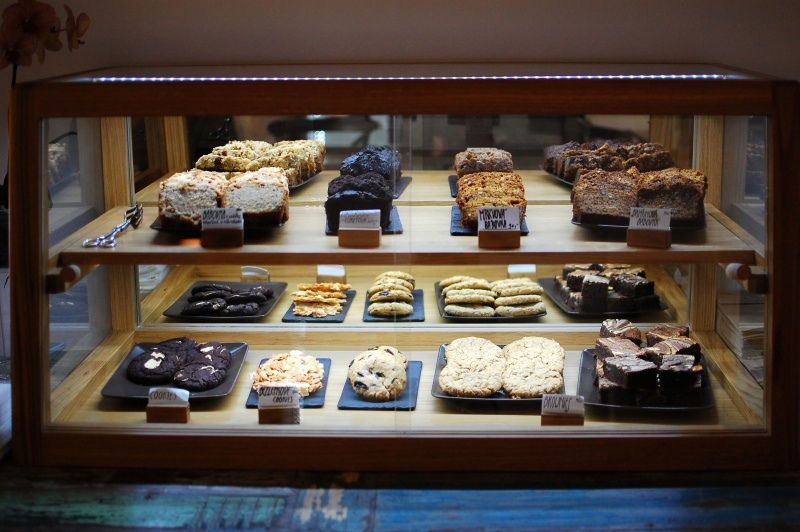 Photos © Můj šálek kávy