Our friends over in Poland run an inspiring paper blog Papierowy Dizajn where they showcase beautiful papers, inspiring design, and fun articles especially intriguing for paper fans – like their "What paper are you?" Quiz. Papers, like people, possess a certain personality and characteristics. Some are a perfect fit right away, others take some getting used to, and some were never meant to be. But how do you then choose the perfect ones, with hundreds of options available? Well, Papierowy Dizajn put together the online quiz to help you find your match, it determines your personality and pairs it with the right paper. You take the quiz here.
Inspired by the popularity of the quiz, Papierowy Dizajn created a limited range of paper calendars for 2019 showcasing a variety of printing and refinement techniques. Two versions were produced; a 12 card desktop set which comes with a frame, and a set of four notepads covering the whole year.
The refining techniques used in the production of the desktop calendar were letterpress, and white matte and metalized hot stamping, while the papers used included 13 colors of the Color Style range in 300g for pages, Sumo Dark Grey 700g for cover, and Gmund Urban Brasilia Grey 310g for the frame.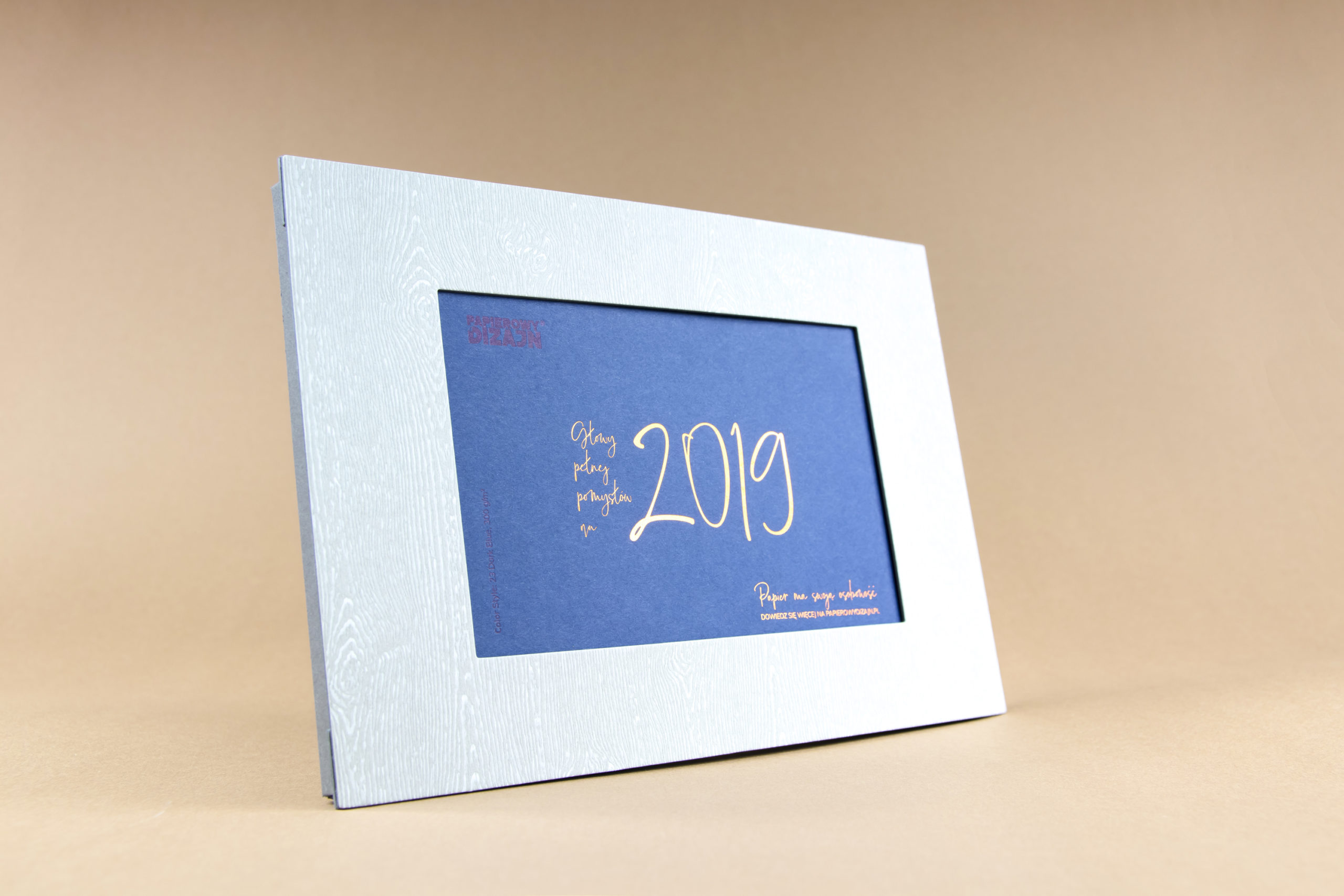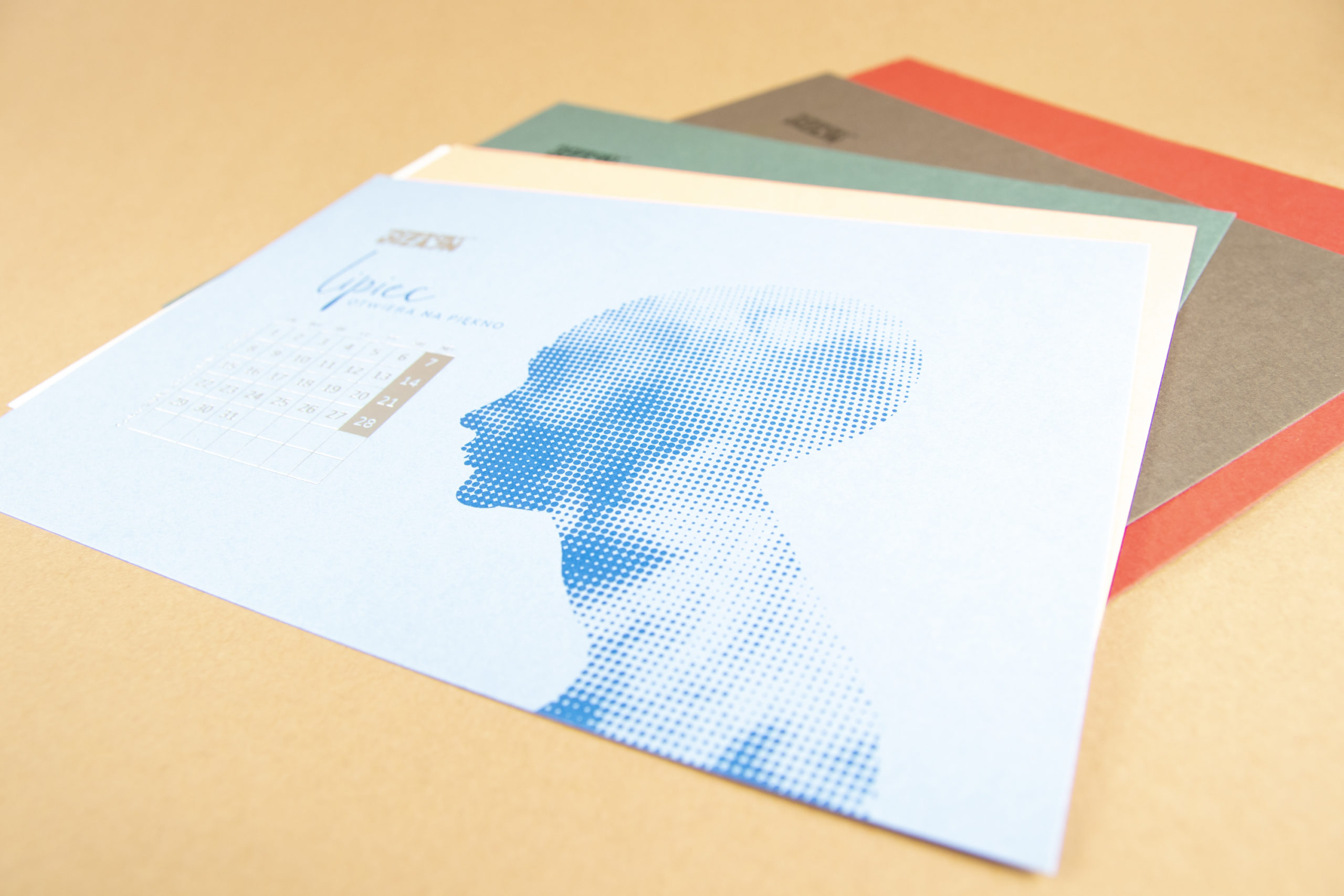 For the set of four notepad calendars, same printing techniques were utilized, on a range of different paper options including Favini Crush Almond 250g, Kiwi Crush 250g, and Crush Cherry 250g for covers, and Munken Polar 120g for pages.
Printing company of desktop calendar: Marceli
Printing company of notepad calendar: Moś i Łuczak
Project: Ambasada Agency
Unfortunately, the calendars are not publicly available but you can contact a company representative or visit of their showrooms.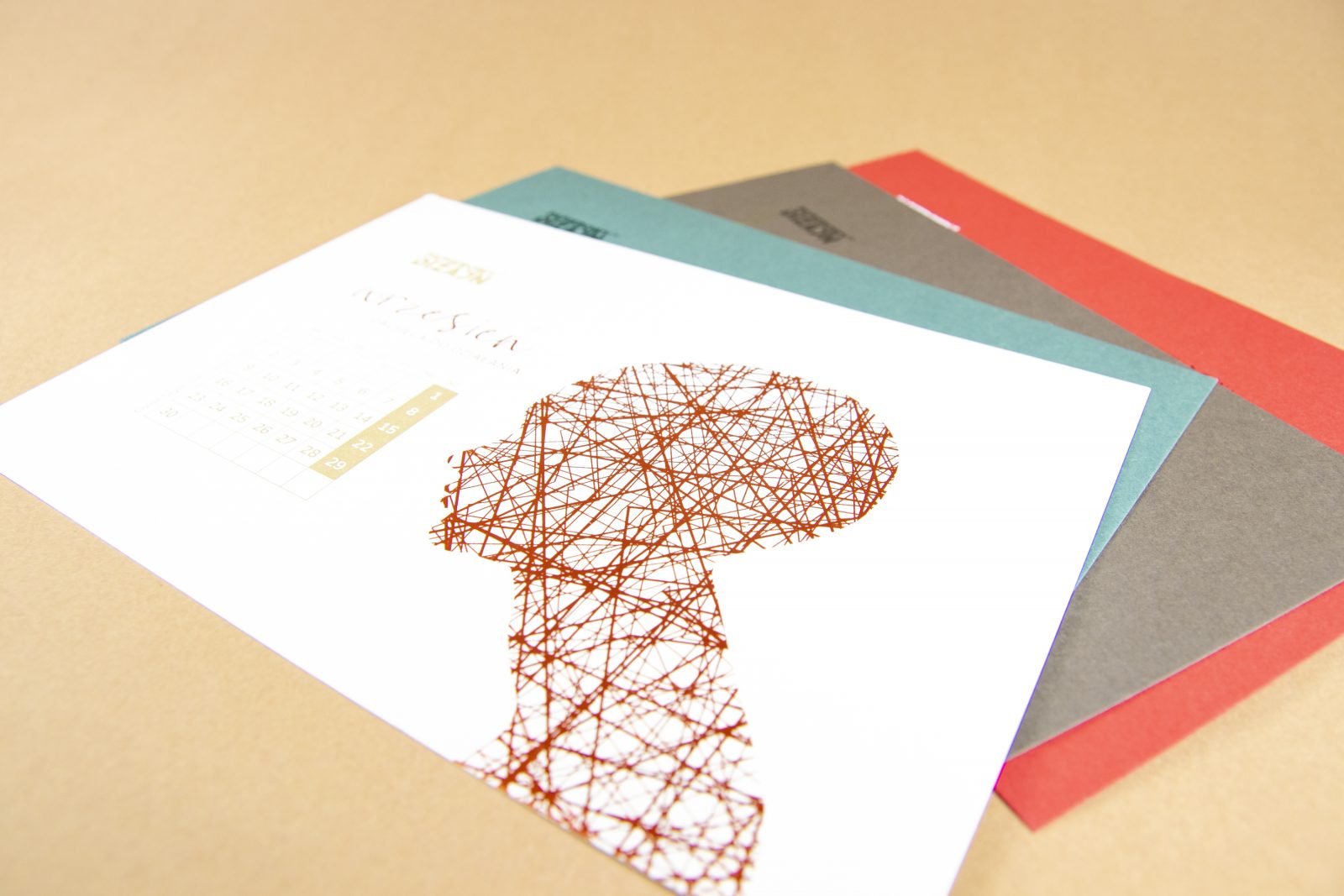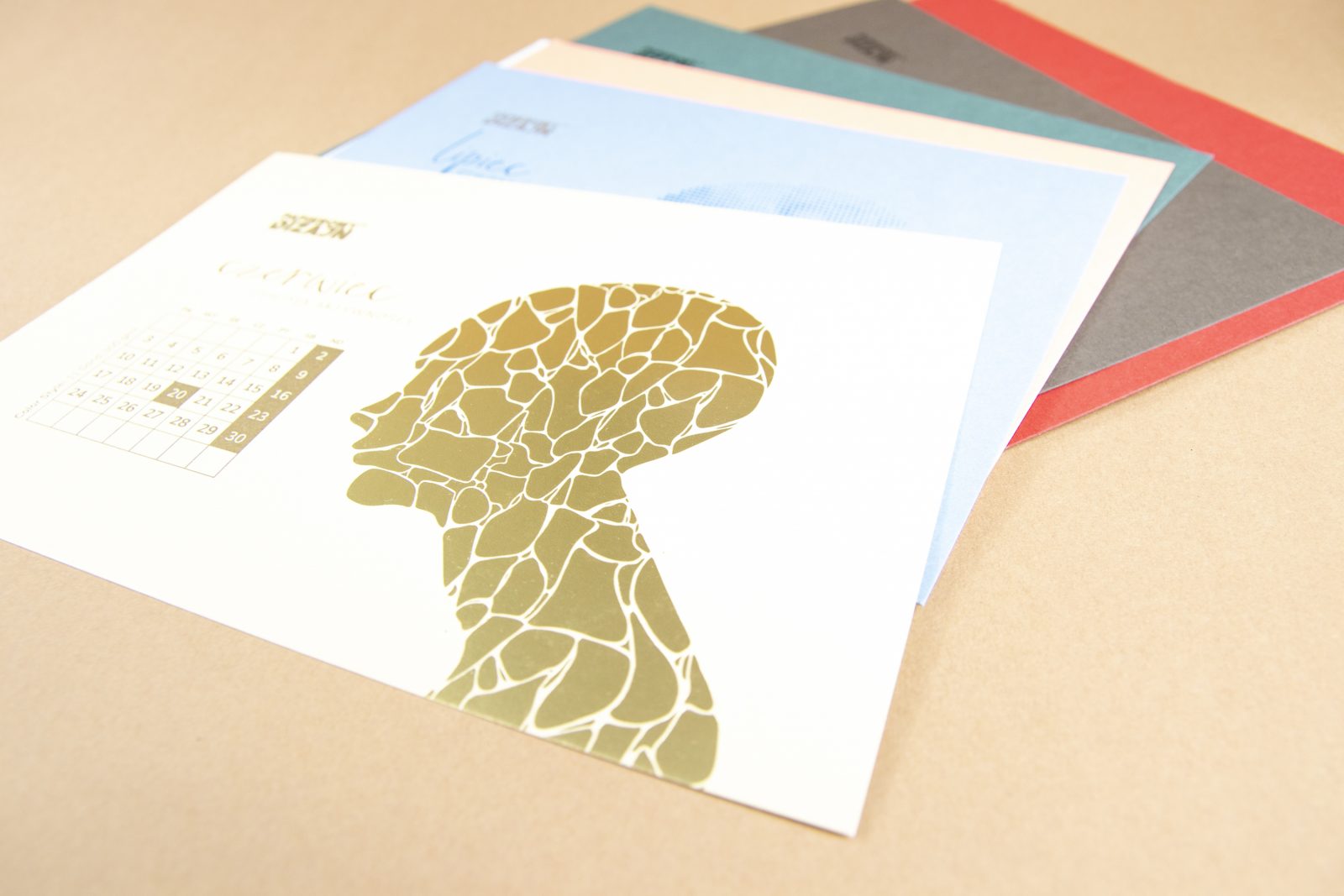 Photos © Papierowy Dizajn