The visual interaction & graphic design studio Syfon that comes from the heart of Poland: Warsaw, has created POST/ERA, a line of posters for the Institute of Design Kielce. A critical exhibition on poster design, in which the duo studied different design theories with their interpretations, such as poster design, Swiss design, Polish Poster School, typography and more
Filip Tofil and Urszula Janowska, both graduates of the famous Poster Design class of the Academy of Fine Arts Warsaw, formed Syfon in2010. Dealing in visual interaction, with numerous years of experience under their belt, they are able to create cutting edge graphic concepts for companies and institutions in Poland and abroad. The designer duo seems to thrive on challenging projects that require unconventional and a creative approach. A mix of traditional techniques with contemporary approach has become their signature style, comes to play in their latest project as well. The line of posters was prepared as part of the exhibition at the Institute of Design Kielce, that aims to open the discussion on contemporary design criticism.
The exhibition was promoted with the following words: "W swoistym komiksie, na który składa się seria trzykolorowych plakatów postanowiliśmy sportretować hasła związane z kultem/kulturą plakatową w Polsce. W ten sposób dorzucamy swoje trzy grosze do wielkiej rozmowy, która jak czkawka odbija się w mediach związanych z grafiką/projektowaniem. Spór o plakat jest wieczny – my tu tylko na chwilę"
In a kind of comic, which consists of a series of three color posters decided to portray the password associated with the cult/poster culture in Poland. In this way, we throw in my two cents to the great conversation that hiccups as reflected in the media related to graphics/design. The dispute over the poster is eternal – we are here only for a moment.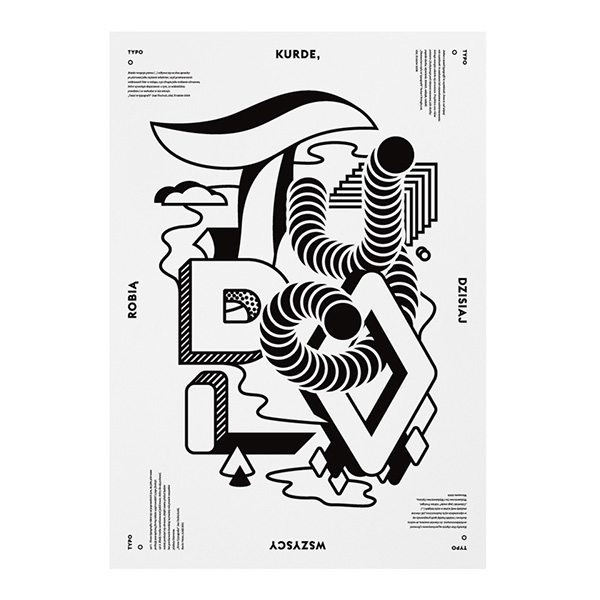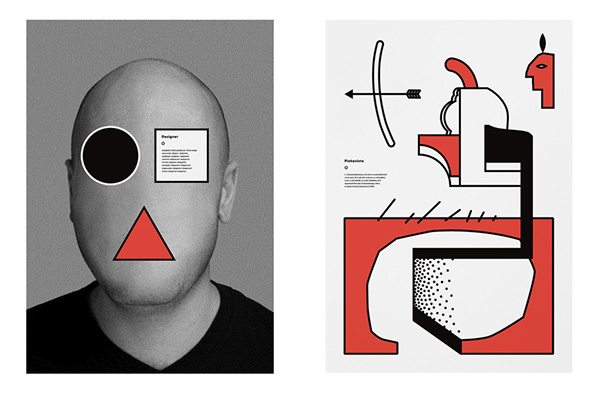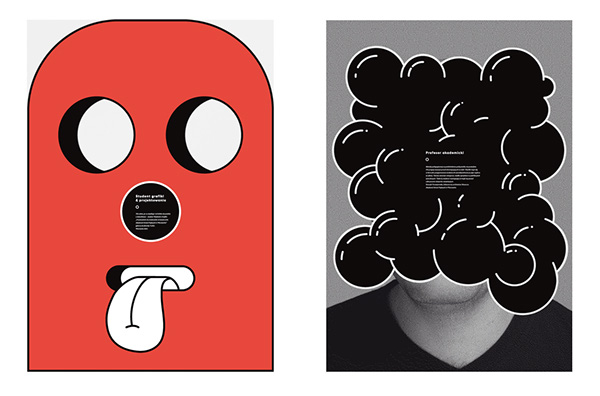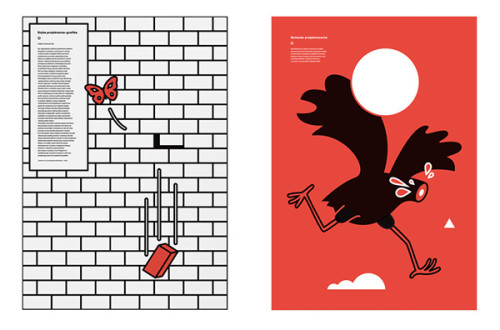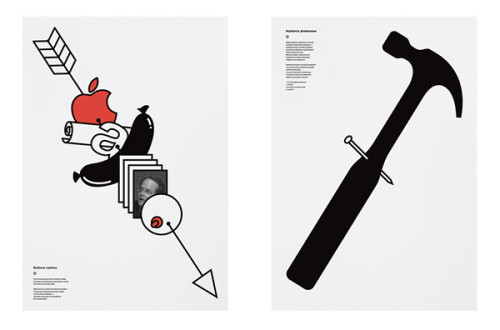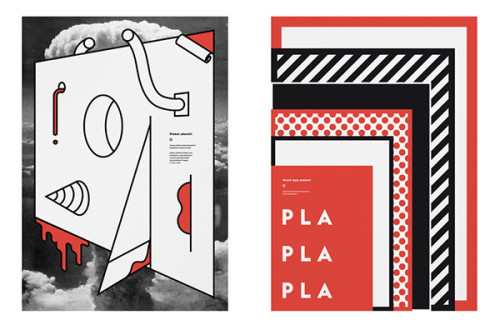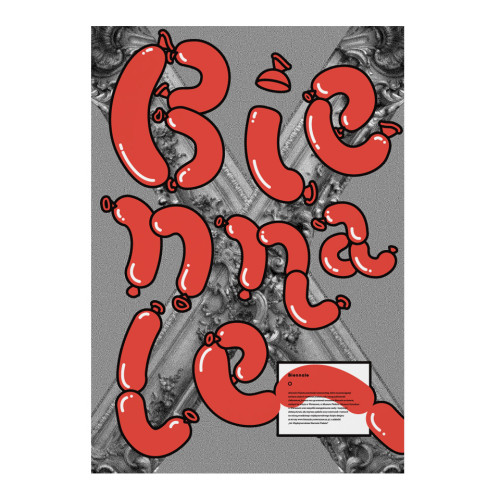 Photos © Syfon