J Point Plus is a printing house for digital and offset printing, and part of J Point Group – the leader of the Bulgarian market in the full printing services and production of commercial and creative printing applications including branding and packaging projects, and other custom printed applications that feature a sophisticated design and special print effects.
With state-of-the-art offices, J Point has manufacturing facilities all over the country equipped with advanced digital and offset printing technologies, as well as UV varnishing, laminating, gold stamping, embossing, die-cutting, cutting, creasing, and other finishing services. The company's goal is to keep developing its business by investing in advanced printing technologies and offering its customers tailor-made, innovative and creative printing solutions. With the latest advancement being engraved printing.
To showcase the possibilities of this new technology, as well as other special printing effects, J Point created a range of coasters as a marketing tool, specifically designed for the local catering and wedding industry. Intrigued by the special printing methods, and the exquisite designs, we asked J Point a few questions. 
How did you get the idea to produce these coasters? 
We were looking for a solution for a thematic marketing product, both simple, non-recurrent, but also attractive enough to demonstrate our latest technological possibilities for engraving printed matter. Our idea was to distribute the product (coasters) freely to a specialized exhibition of catering and wedding agencies in Sofia, which is our target audience. We specifically chose the coasters as they are an integral part of the catering business, and as far as our approach for design is concerned, it is entirely tied to the decorative elements that are characteristic of each wedding.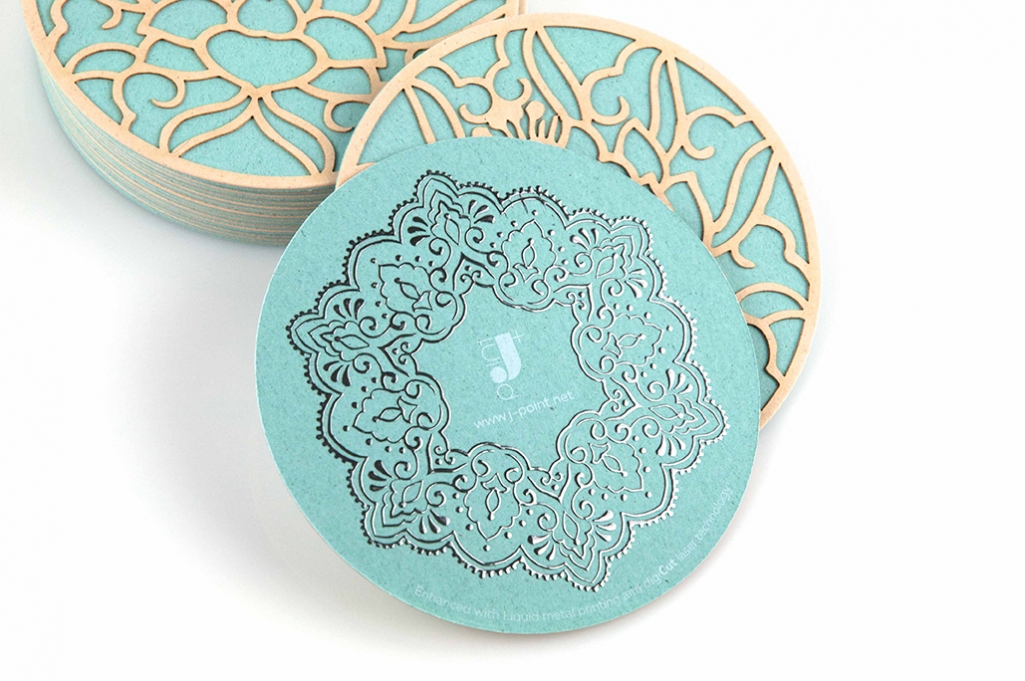 And how did you pick the papers?
We chose Europapier's papers, Remake Sky and Remake Sand because they offered us exactly what we were looking for – soft and non-standard colors with an eco-feel on the paper structure. At the same time, the papers had to be thick enough to ensure stability in the laminating process and, last but not least, endurance from additional enrichment with special effects. Remake Sky and Remake Sand covered these criteria.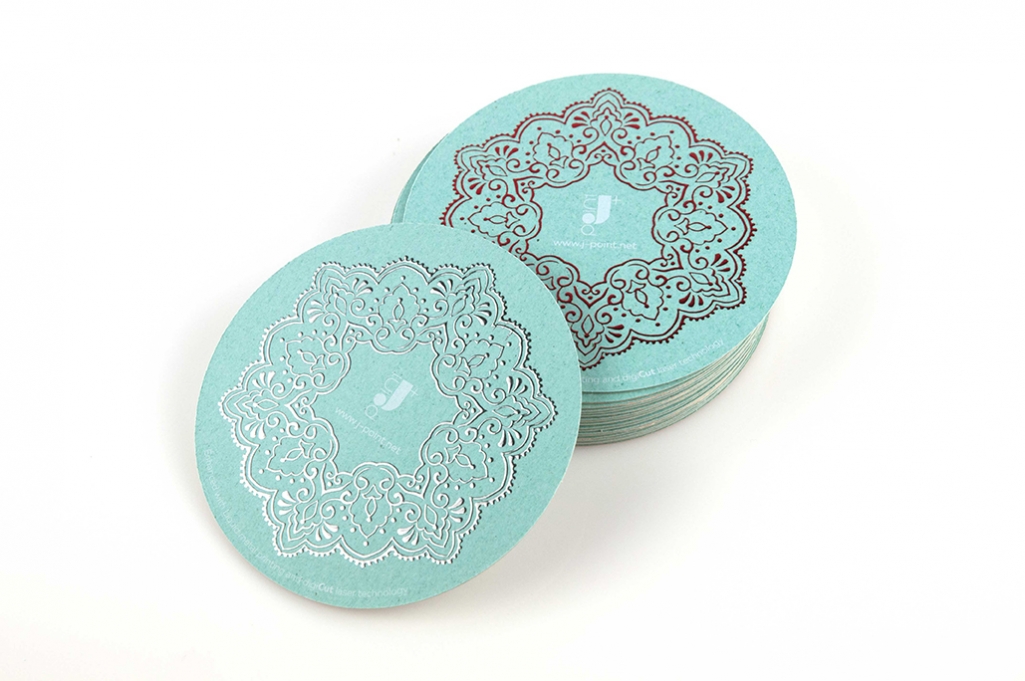 What special printing techniques were used, and how did the papers handle these special techniques?
Modern printing technologies are used for special print effects – Liquid metal printing with colored foils (in the case of red and silver foils), Digital UV varnish and Laser cutting and digiCut engraving. Remake Sand had very good resistance to laser cutting, and the application of complicated contours and micro-details of digital varnish and color foil on Remake Sky became flawless. 
And how do your customers respond to this product as a way of branding? Do they like it?
Customers are very impressed by the coasters, and above all, by the fact that such a simple product may look so extraordinary! We are pleased to have been able to show how, through the combination of appropriate paper and special print effects, we can transform the concepts of the regular printed product.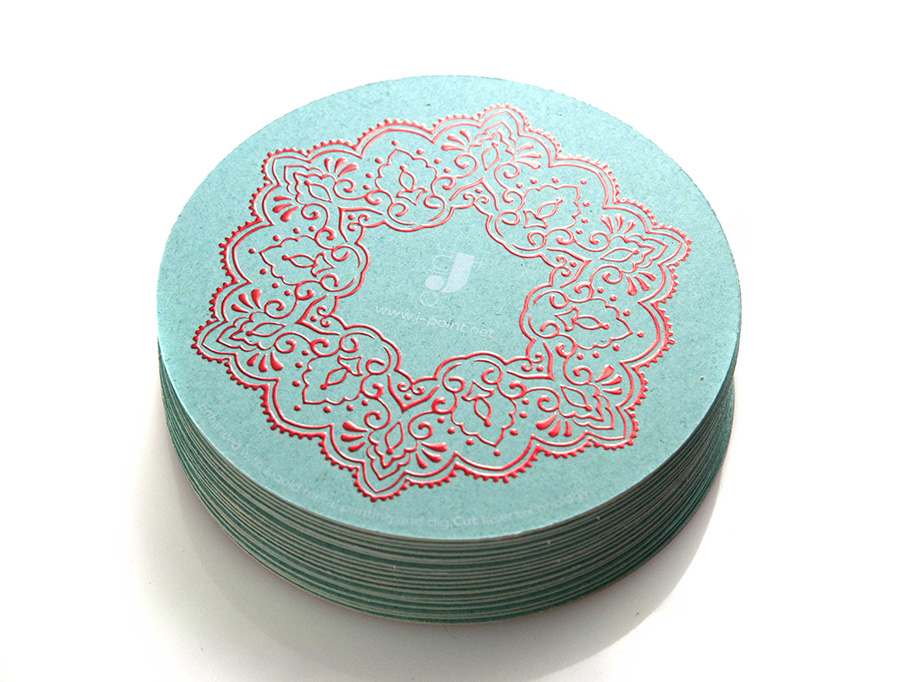 Images ©  J Point