Hailing from Colombia, designer Miguel Mesa Posada makes a strong visual statement with his quilt-like paper garments. Entitled Potosí (Spanish for "unmeasurable wealth") his collection takes its name from the richest silver mine ever known on earth, located in Bolivia. The paper-yarn structure creates a stunning colored texture, reminiscing of the streaks of minerals found underground.
Young Colombian designer Miguel Mesa Posada launched his first collection this spring called Potosi. Waiting for graduation in 2015, with his level of talent and eye for construction Posada is destined for great things. His primary colored collection, which he made of paper and cotton yarn, is anything but simple. Despite the minimal silhouettes and oversized proportions the complexity and depth is achieved by the structure and intricate texture he's created with paper. 
Potosi, meaning incalculable wealth, is the name of the Bolivian city that hosted the biggest silver mine in the world during the colonial times, offering Spaniards obtained great wealth to build mansions and cathedrals, while the Indians were subjected to slavery and exploitation. Mesa's collection speaks of mining excavations as a metaphor of scars. This is translated into the garment by the way he created the material. The fascinating texture shown was done by overlaying hand dyed cotton yarn with paper. He then sew lines on the paper, creating the shell-like structure which he then partly stripped and scratched open, revealing the colored material beneath. The end result is a collection of gorgeous yet extremely complex garments.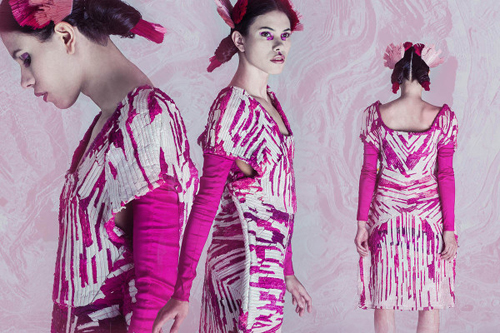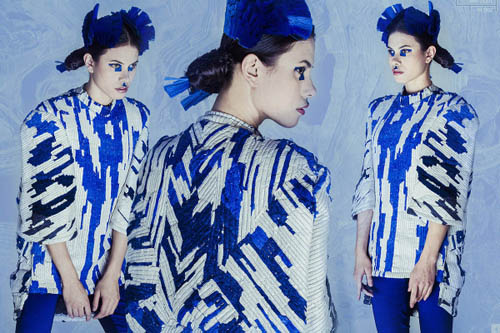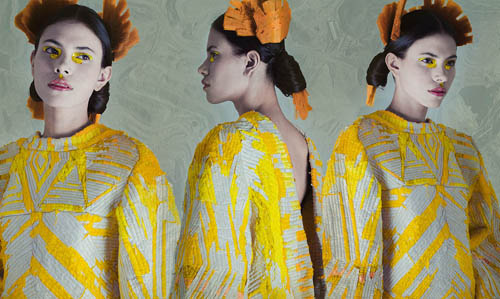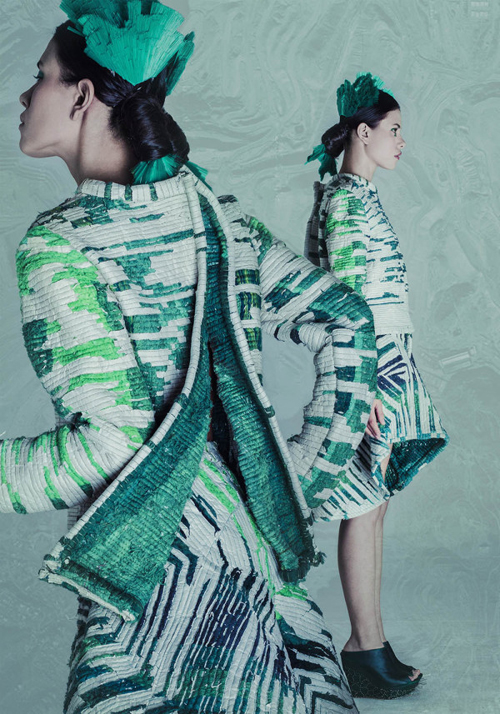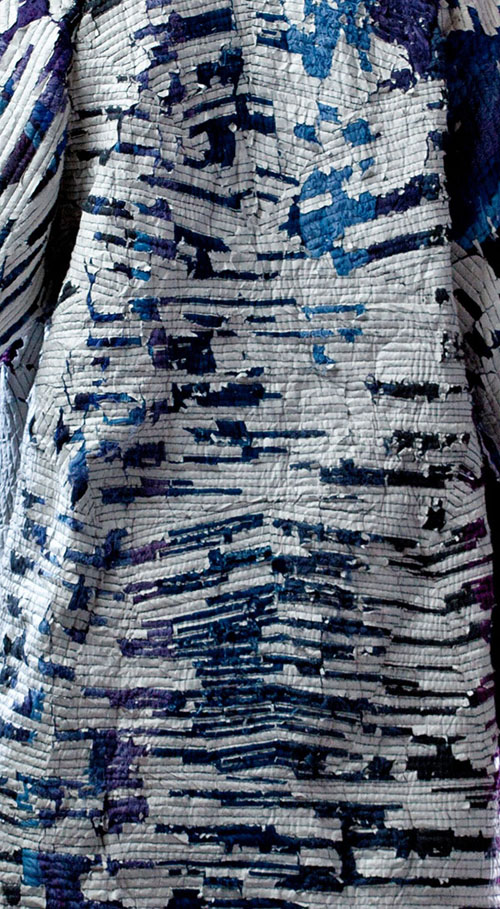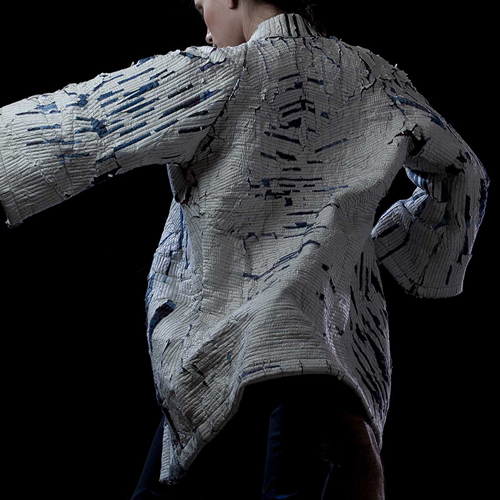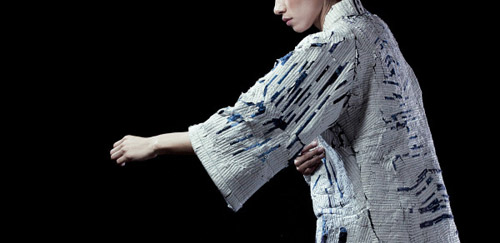 Photos via Morfae